The CageClub Podcast Network: Best of 2022!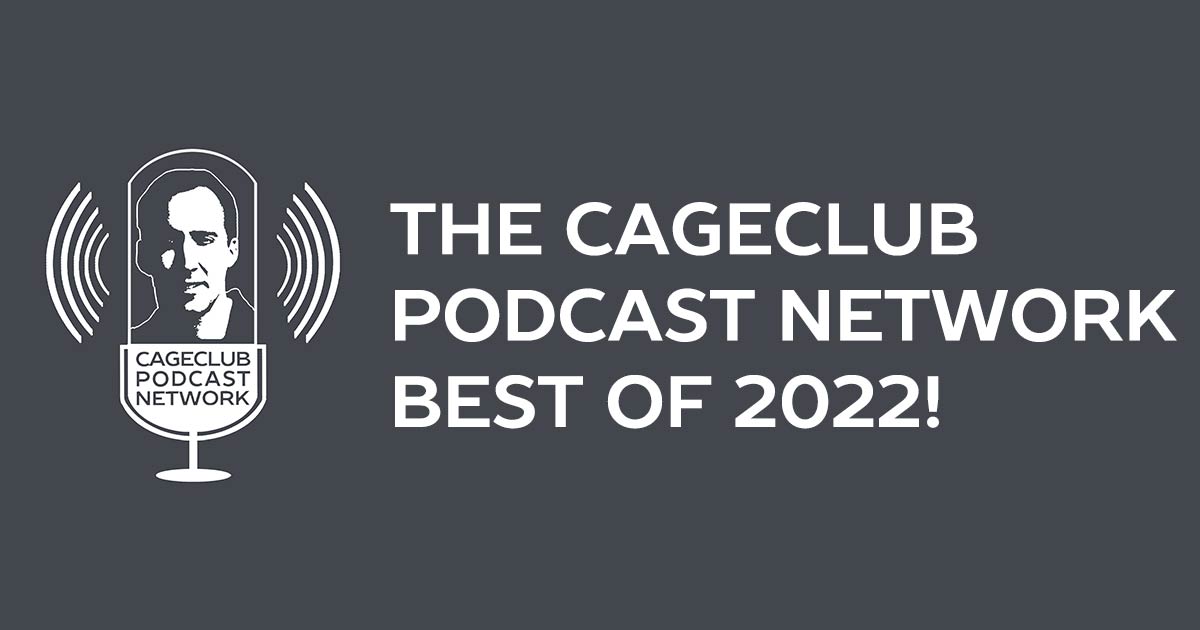 This past year was a big one for our network, which continued to grow and evolve. We released nearly 400 episodes (across 21 shows with new releases this year) and launched three new shows: 1999: The Podcast, Uncle Francis's Wine Cellar, and The Podcast Around the Corner.
Like I've said in past years (2021, 2020, 2019, 2018, 2017), I want to thank you for listening. If you're looking for your next favorite podcast, our hosts have selected their favorite episodes released in the past year. If you need a place to start, look no further than the selections below! (Shows listed in alphabetical order.)
---
1999: The Podcast #011 – 10 Things I Hate About You: "Sonnet" with Kelly J. Baker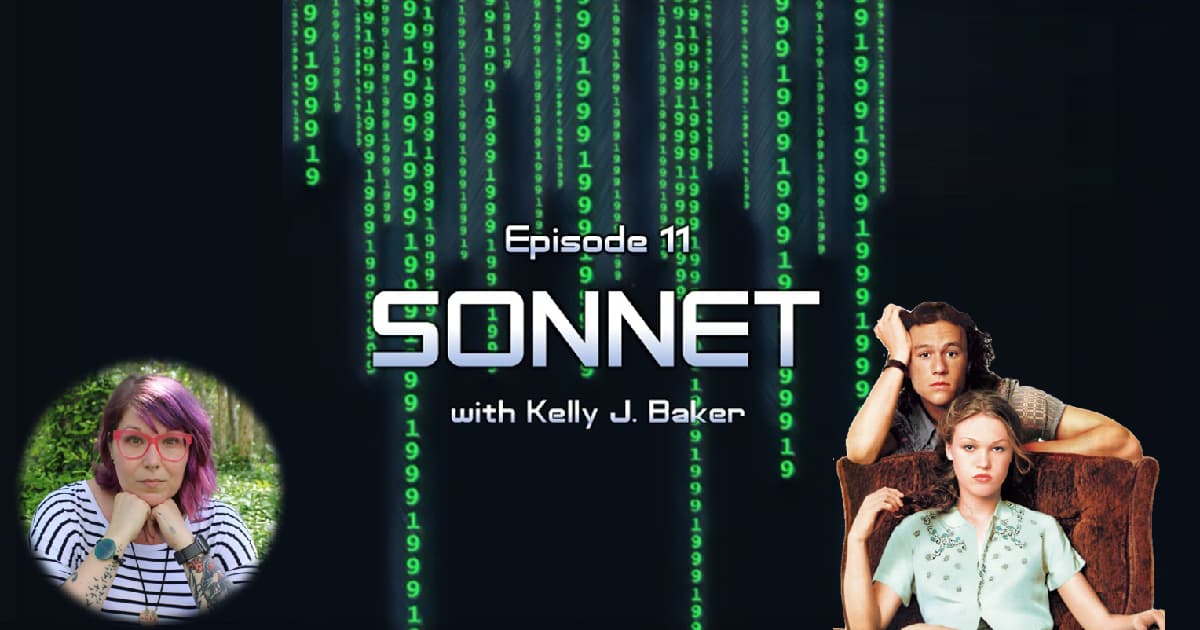 10 Things I Hate About You has become a generational favorite, joining the ranks of The Breakfast Club and Fast Times at Ridgemont High among the teen movie pantheon. Filmed on a $13 million budget, it made $38 million at the domestic box office, making it the 53rd top grossing movie of the year (one ahead of Fight Club). It would go on to break $60 million worldwide.
But while it boasted a very impressive cast of very good actors, it had virtually no star power, and the central draw was a virtually unknown young actor named Heath Ledger. Neither Joseph Gordon-Levitt nor Julia Stiles were yet household names.
And it was released against another big 1999 movie called The Matrix, and right in the crowded midst of the revival of the teen movie that had begun a year earlier with the release of Can't Hardly Wait, and had already in 1999, by the time of 10 Things I Hate About You's release, seen the releases of She's All That, Varsity Blues, Jawbreaker, and Cruel Intentions (to say nothing of the juggernaut that was American Pie, released several months later).
So why did 10 Things work so well, and find such a devout audience, that it makes it so beloved today? John and Joey invited one such devotee, author Kelly J. Baker, to tell them.
---
2 Fast 2 Forever #251 – The Fate of the Furious (Lap 11)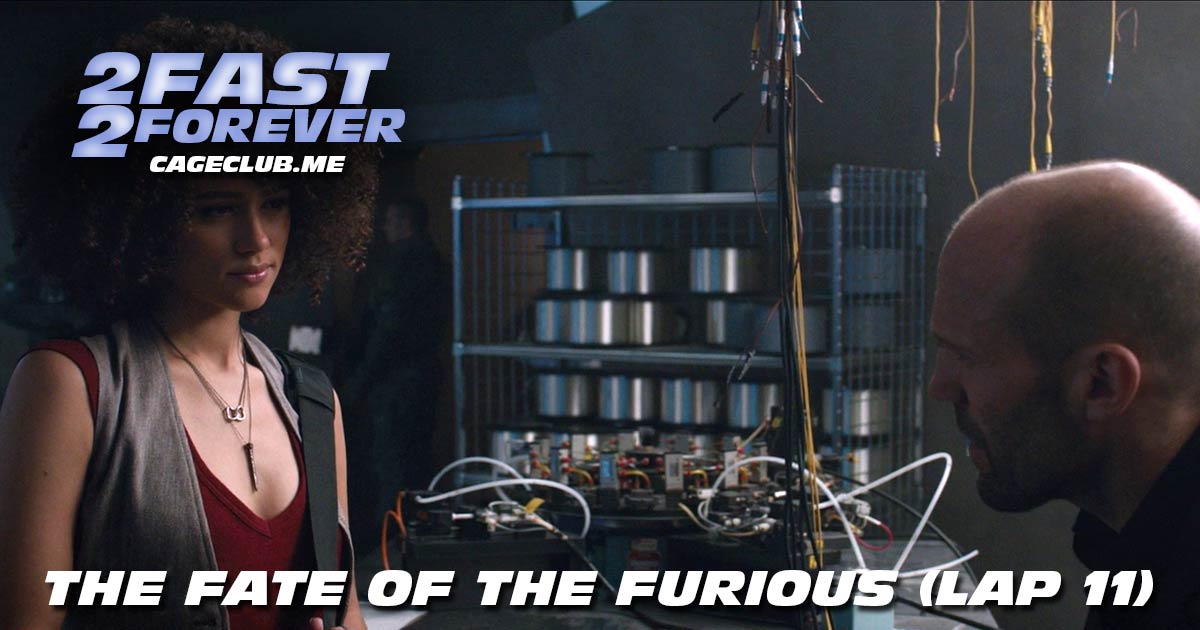 We've rounded the episode #250 turn and we're racing toward the end of the lap, and today we're talking about The Fate of the Furious with Alyssa Rosenberg of the Washington Post! After Joey shares a big (spoiler: not big) "life" update — and a dream he had — we welcome back Bilkins in the 2 Fast 2 Furious Minute (28:30). Then, Alyssa joins us (37:25) to talk about The Fate of the Furious and why more franchises should be like F&F. We talk to her about her role as a columnist, how that overlaps with pop culture, and her piece on the Fast & Furious franchise (which you can read here: Franchises are taking over Hollywood. If only they could all be 'F9: The Fast Saga.'). We praise Buster Keaton and make our heist team picks (wherein Joe returns to an all-too-familiar well).
We then go deep on Cipher to discuss why she (along with many F&F actresses) is unique among female characters in many films, how she contrasts with the family, and how her story could intersect with Eteon. We also talk about the tricky spot the writers have put Mia and how to explore her character in new and interesting ways before Alyssa hits us with the best pitch for the "Letty-led" spinoff yet.
---
#BoyfriendMaterial #030 – The Gray Man (2022)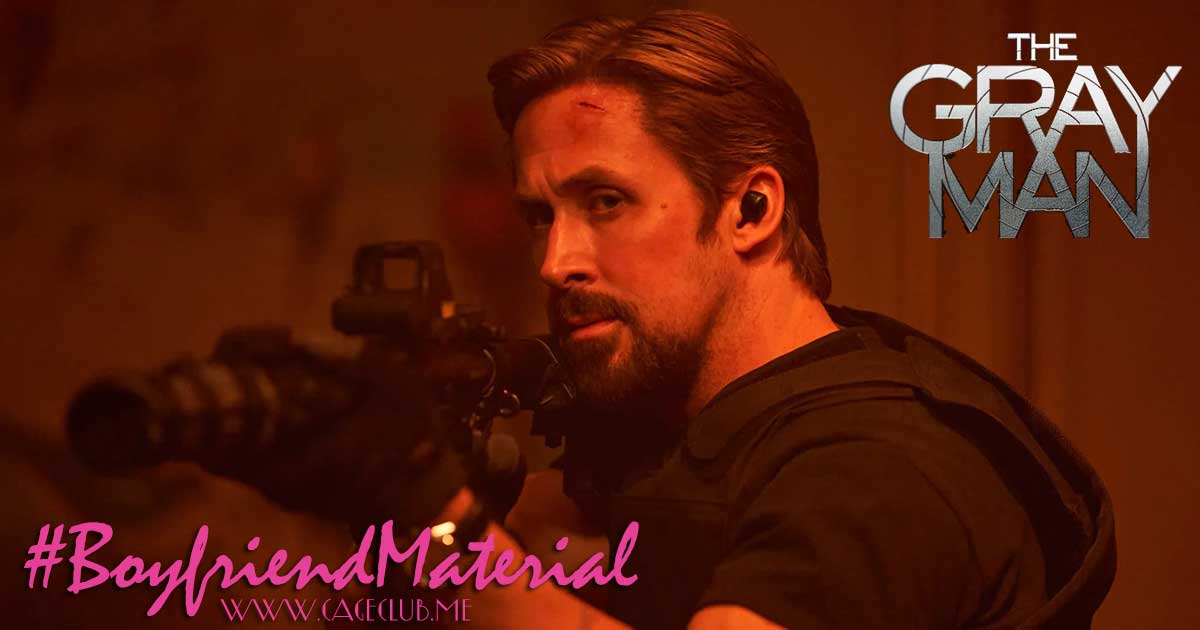 Hey girl, you feel that? That's an all-new episode of #BoyfriendMaterial about The Gray Man, which marks Ryan Gosling's triumphant return to acting! We're back with a new episode after nearly three years away from the podcast and four years without a new Ryan Gosling movie. After we take a look at his (stacked!) list of upcoming movies, we dive into The Gray Man, now available on Netflix. We talk about Ryan Gosling as John Wick, praise Ana de Armas, and find ourselves not quite sold on Chris Evans. We wonder if Ryan Gosling is the best looking man to ever be shot with a lens flare, admire stuff that we've never seen in an action movie before, and return to the long list of games we totally forgot about. Grab a bowl of cereal and a pair of headphones because #BoyfriendMaterial is back, girl!
---
#CageClub #111 – The Unbearable Weight of Massive Talent (2022)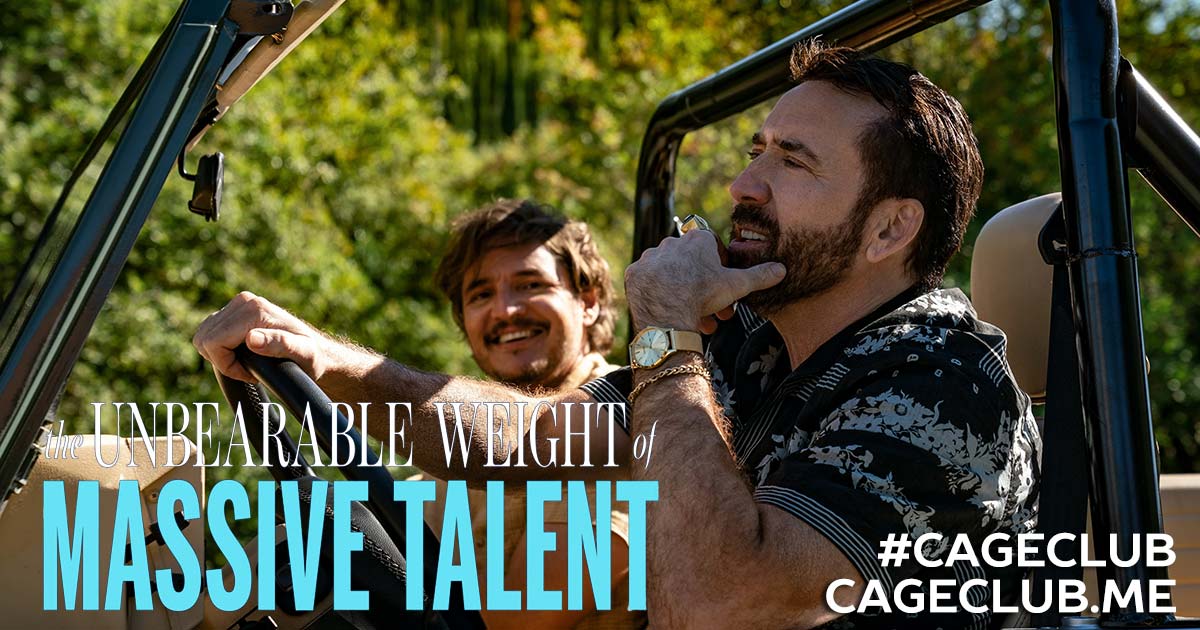 The Unbearable Weight of Massive Talent is finally here, and we got a chance to see it a little early! We're keeping this episode almost entirely spoiler-free, so feel free to listen before you see it… and you SHOULD see it as soon as you can, because it's great! After literally years of worrying, our fears were put to rest as The Unbearable Weight of Massive Talent turned out to be much more than a movie where Cage (and the creative team) lean into the meme-ification of his personality. It's a celebration of his career, his persona, and the people who love him (hey! it's us!). We share some of our favorite moments, reactions to the different actors cast in the film, and some of the most interesting things we learned from the in-person Q&A from writer and director Tom Gormican.
---
The Contenders #63 – Emma. (2020)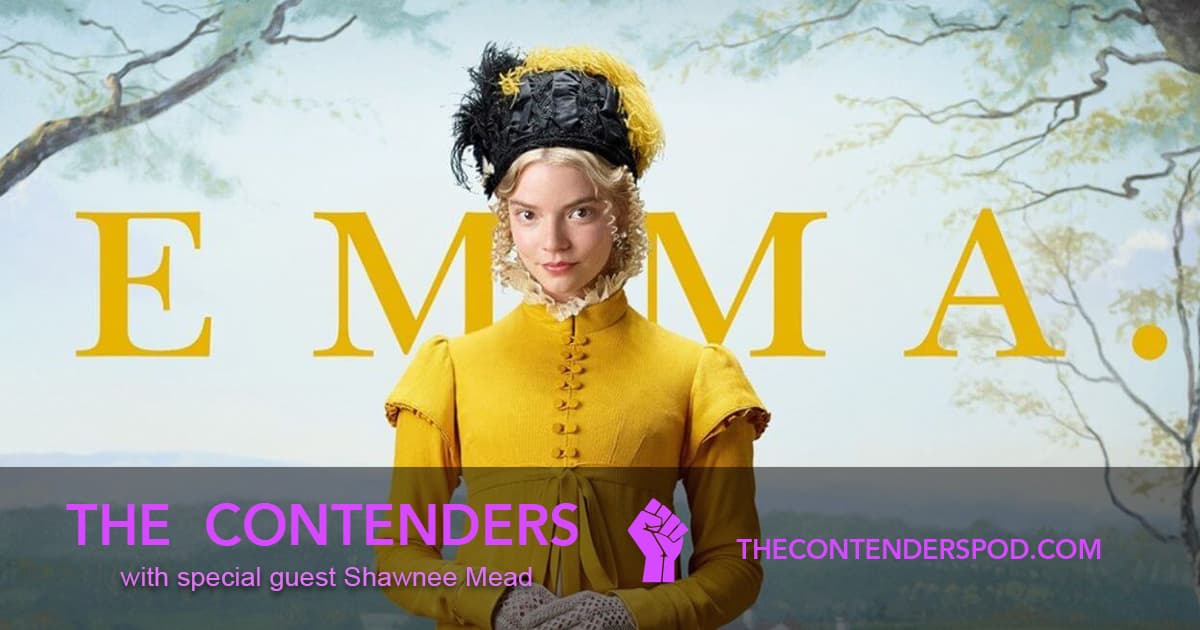 Calling all Austen-heads! This episode, the Addington siblings welcome Shawnee Mead to dive into Autumn de Wilde's 2020 adaptation of "Emma." From the gorgeous costumes to the even more gorgeous hairstyling, we stack this version of Jane Austen's tricky tale against the other major cinematic adaptations. Plus, stick around for an awesome game!
---
#CruiseClub #047 – Top Gun: Maverick (2022)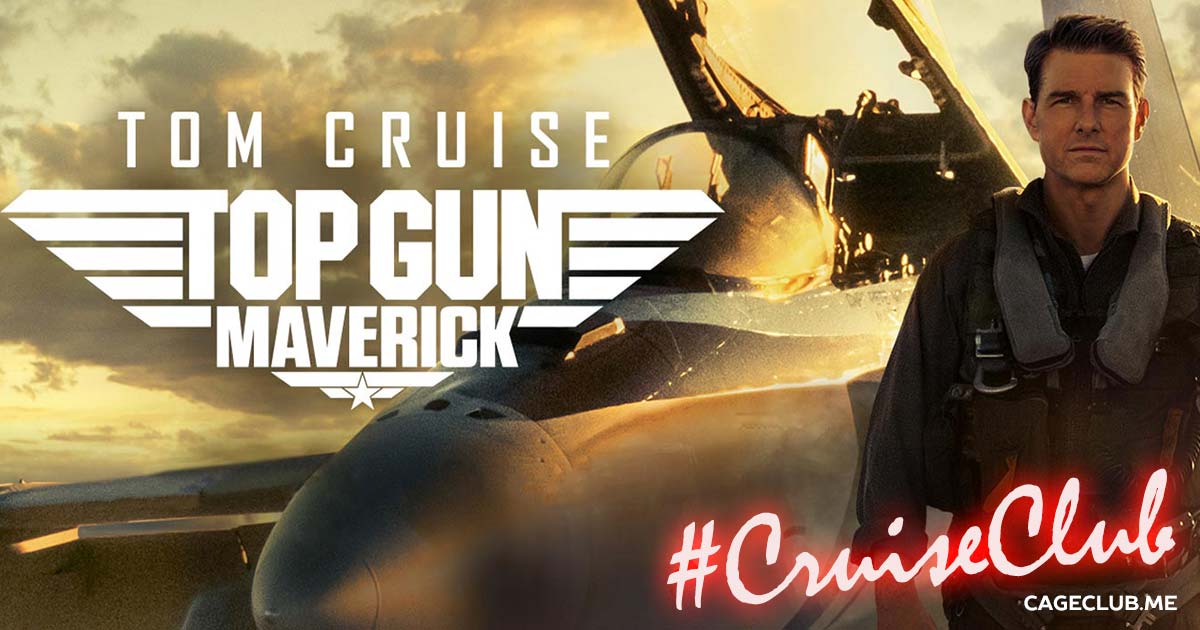 For the first time in four years, Tom Cruise has felt the need… the need to make a new movie! He's back with Top Gun: Maverick, and we're here to cover it in full spoilery detail. We talk about Tom Cruise's triumphant return to movies in a role that seems to reflect back on his career and in a movie that seamlessly continues the story from 36 years ago. We talk about the new pilots in Top Gun: Maverick (like Miles Teller, Monica Barbaro, and Glen Powell) and wonder where Manny Jacinto was hiding. We praise the character development (and Lady Gaga's musical contributions!), explore the "lore" of the shirtless beach football scene, and admire the extent to which these actors traveled to fly these planes. We also share some slight Doctor Strange in the Multiverse of Madness spoilers (from 34:15 to 34:55) and then look ahead to both Mission: Impossible – Dead Reckoning – Part One and Elvis (for our sister show #HANX for the Memories).
Update: We hope Lady Gaga becomes "two-time Academy Award winner Lady Gaga."
---
#HANX for the Memories #066 – Baz Luhrmann's Elvis (2022)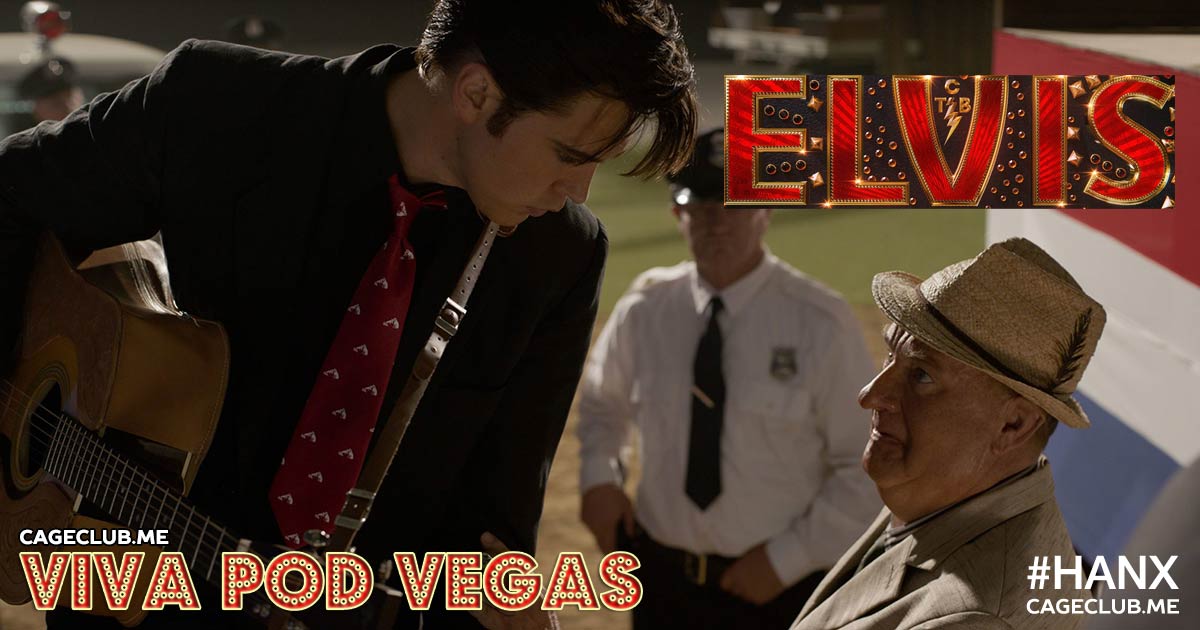 It's a Viva Pod Vegas / #HANX for the Memories special crossover event as we talk about Baz Luhrmann's Elvis, the Elvis Presley biopic! We discuss Austin Butler's portrayal of Elvis (and how he is the movie), Tom Hanks's portrayal of Colonel Tom Parker (and why he took the role), and Baz Lurhmann's novel take on the biopic via a new POV. We talk about Hanks's makeover and his level of "going for it," the movie's frenetic pacing and structure, and how it navigates around some controversy. We also wonder if Riley Keough would have fit in the movie and try to picture Tom Cruise as Colonel Tom.
---
Hard to Believe #062 – The Truth Is Out There – with "Strange Arrivals" host Toby Ball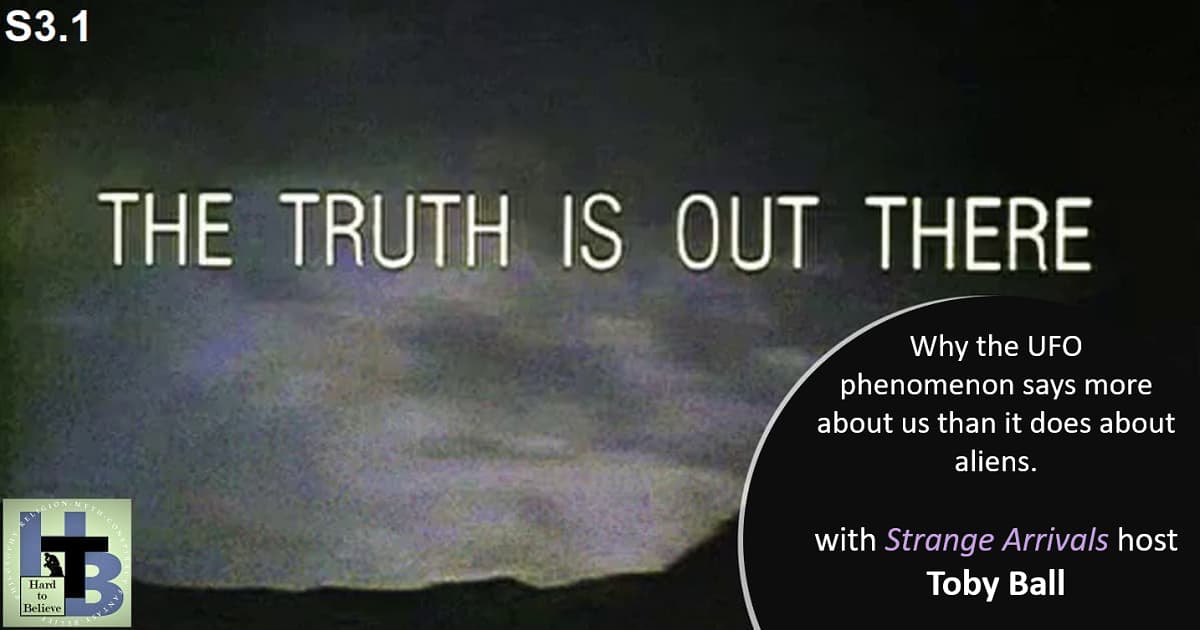 The modern UFO phenomenon – that of flying discs, gray aliens, middle of the night abductions, and international government conspiracies – has persisted in the background of American culture for more than 70 years. And many have attempted to shed light on the "reality" (or unreality) of it central claims.
And all of have failed.
But these stories and the real-time modern mythmaking they represent cannot be ignored, in part because they tell us so much more about the world we find ourselves living in than the whether or not we are alone in the cosmos.
This element of UFO lore is the basis of Toby Ball's terrific podcast Strange Arrivals, soon to enter its third season. John spoke to Toby about what shaped modern UFO lore, what claims of alien encounters tend to have in common, and, finally, whether The X-Files can more accurately be credited with shedding light on this cultural phenomenon or, rather, if it is responsible for fueling its worst impulses.
---
High School Slumber Party #298 – Blown Away (1993)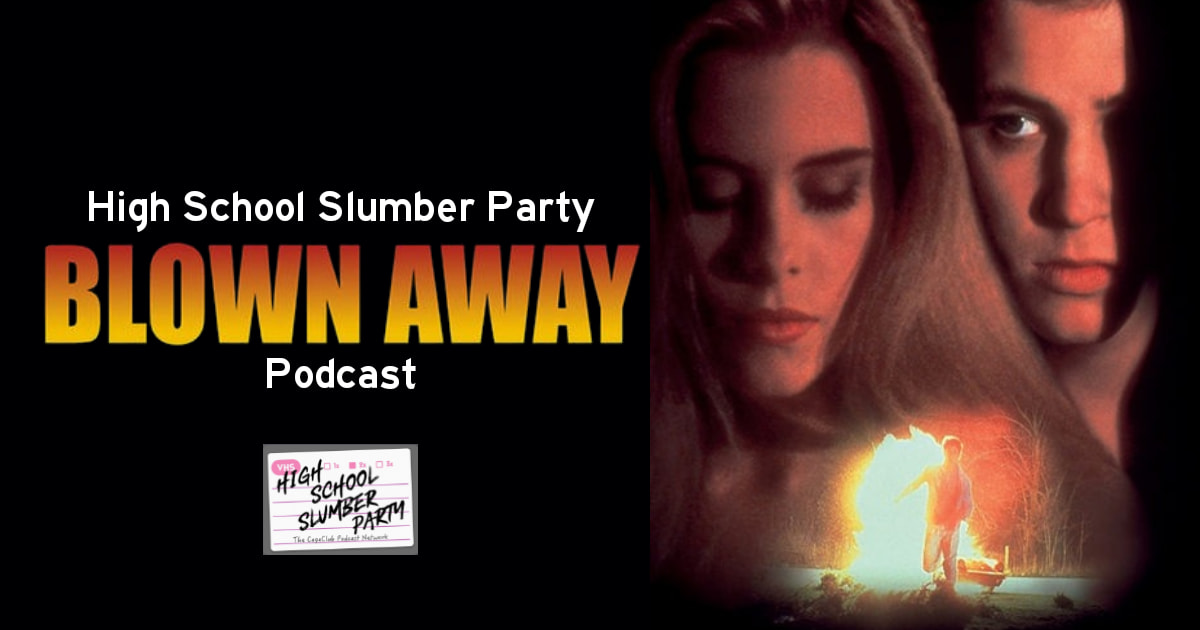 An erotic thriller staring the Two Coreys? Sure. Mike Manzi is here along with special guest (and erotic thriller expert) Christian Larson to chat about 1993's Blown Away staring Corey Haim, Corey Feldman and Nicole Eggert as a teen femme fatale . Will the guys be able to get past the creep factor and discover another underrated Corey classic? Also tune in for an explosive discussion on all things time bombs!
---
#KeanuClub #083 – The Matrix Resurrections (2021)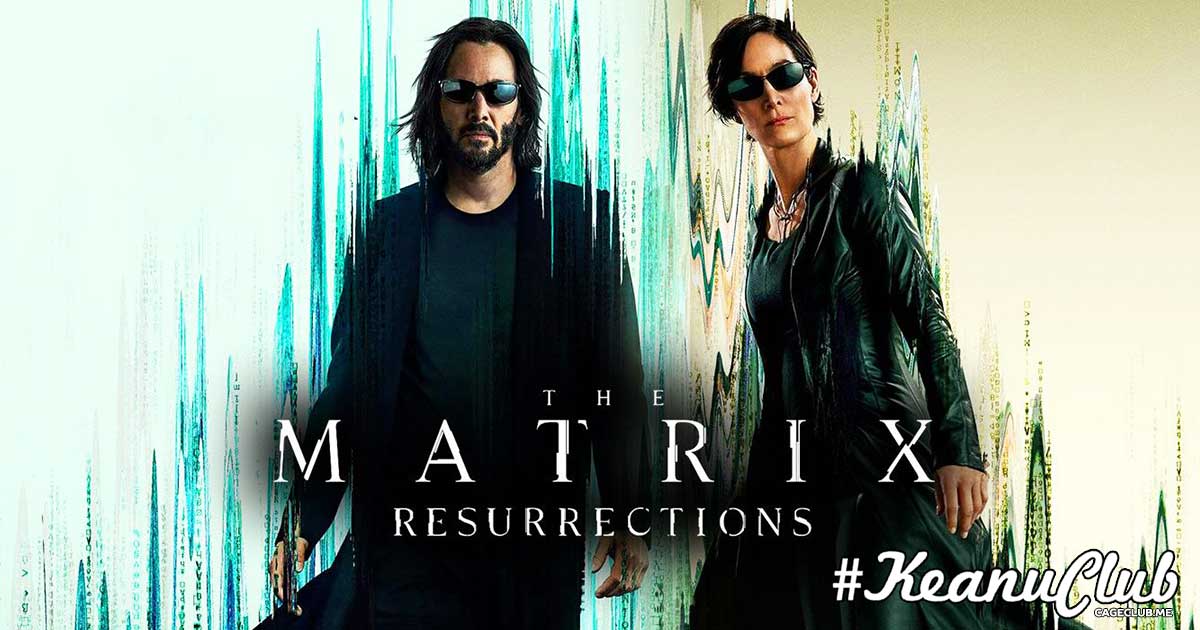 Can you believe it? After all this time… back to #KeanuClub! We welcome back John Brooks (Hard to Believe) to possibly, maybe, once again close out the Matrix franchise with The Matrix Resurrections. Releasing both in theaters and on HBO Max, The Matrix Resurrections is either the best or the worst movie of the year, depending on who you ask. If you ask us — and we sure hope that you do — we fall into the former category. In this episode, we talk about our favorite moments in The Matrix Resurrections; all of the new, returning, and remixed characters and roles; and the themes that pop up in this movie (and in the Wachowskis' filmography as a whole). If you don't want to get exiled like the Merovingian, make sure you listen to our episode and then go watch the movie again!
---
how to win the lottery s3e6 – adam levin interview (author of the instructions and mount chicago)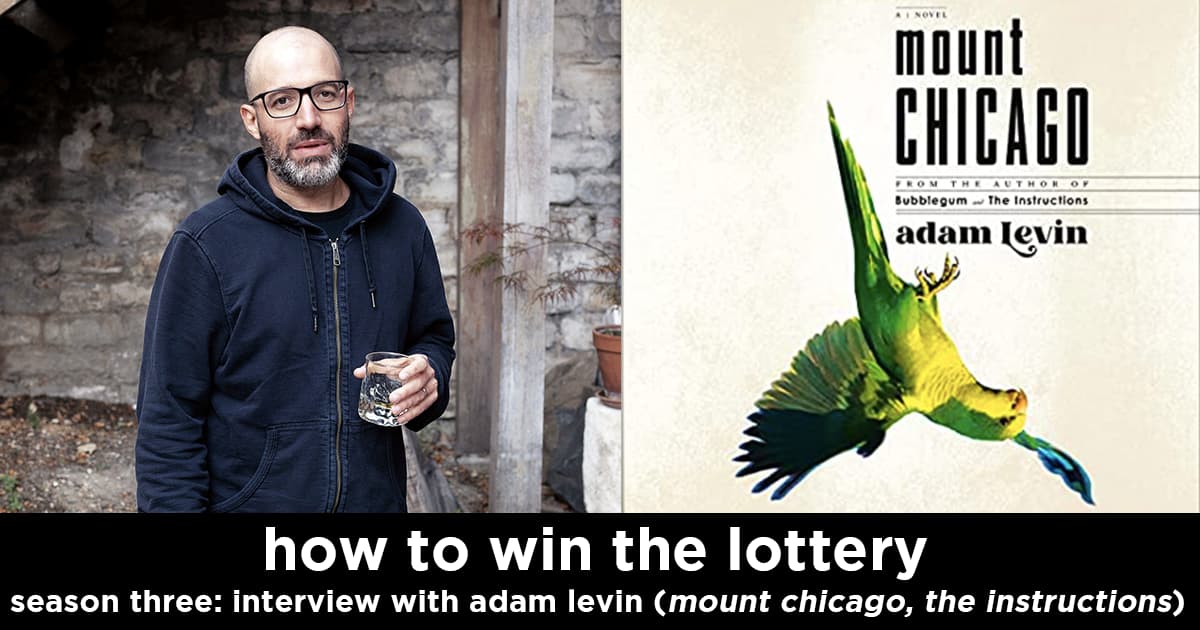 please note: this conversation contains spoilers for both mount chicago and the instructions.
on today's installment of tips and tricks to win the lottery, we talk to adam levin, author of mount chicago and the instructions. we compare adam levin to adam levine before talking about the literal influence of the adam's writing (and how it feels like a magic trick) and the inclusion of pop culture in his work. adam schools bobby on charli xcx before they bond over james ellroy and before joey praises bobby in a ramble that doesn't quite land on a question. adam talks about the intertwining nature of characters and narrators and face characters, how his childhood (and living near the john hughes suburbs) informed his writing, and how to make literature uncomfortable. we talk about bullying, the process of re-reading, and being surprised as a reader (and how rare that becomes). adam crafts a mini-module and shares his favorite delillo and roth novels.
---
#MagicMics #015 – Dear John (2010)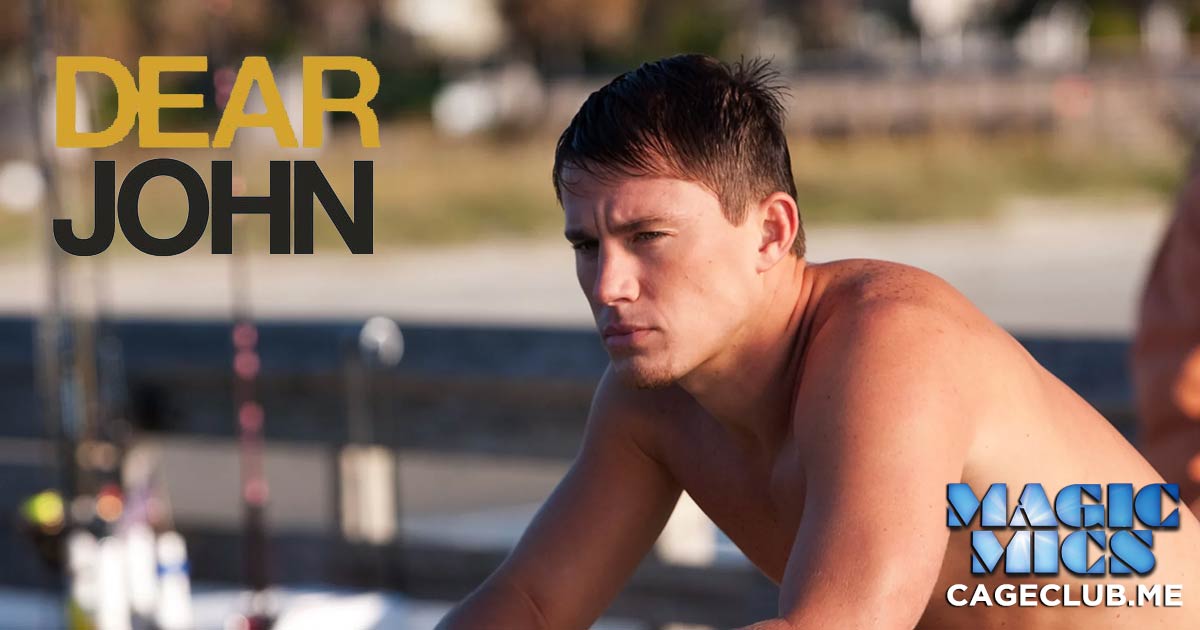 #MagicMics is back! Who knows how long it'll last? (Email magicmics@cageclub.me if you want us to stick around.) We're joined by Brian Rodriguez (Uncle Francis's Wine Cellar, High School Slumber Party) to talk about the Channing Tatum and Amanda Seyfried film Dear John, based on the Nicholas Sparks novel. We complete our Nicholas Sparks "tic tac toe" between our podcasts, discuss the unspoken politics on display in this movie, and wonder why Channing is perpetually typecast as a soldier. We also talk about Amanda Seyfried being a monster in Dear John and how this movie ties into Avatar. Brian offers dating advice (or dating troll antics). Joey tries to explain GAC and GAF (and then forgets Channing's titular name). We bring back all the Channing Tatum games.
---
The Monsters That Made Us #17 – Frankenstein Meets the Wolf Man (1943)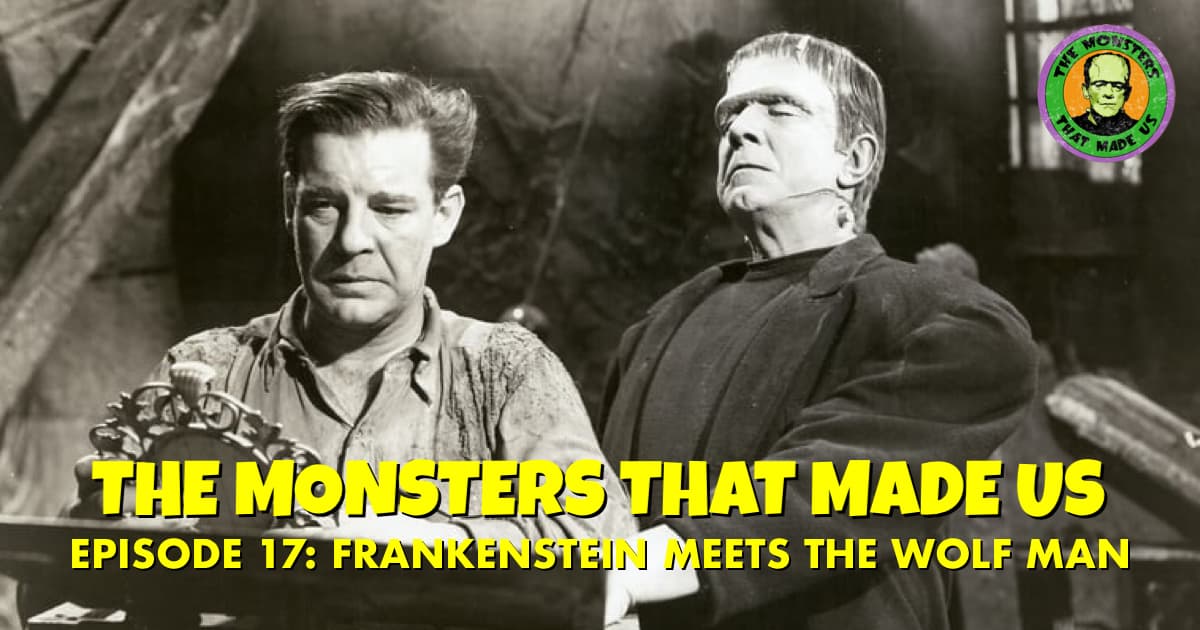 Prepare for the "Fight of the Titans" as Frankenstein's monster and the Wolf Man collide in Universal's first monster rally! Listen as "The Invisible Dan" and "Monster Mike" discuss the first shared universe from a major Hollywood studio, Bela Lugosi finally getting his turn in the Frankenstein makeup, Lon Chaney Jr. delivering his best performance as Lawrence Talbot, and why 1943's Frankenstein Meets the Wolf Man is essential for monster fans despite its myriad flaws.
---
P.S. I Love Hoffman #064 – Licorice Pizza: Full Review (2021)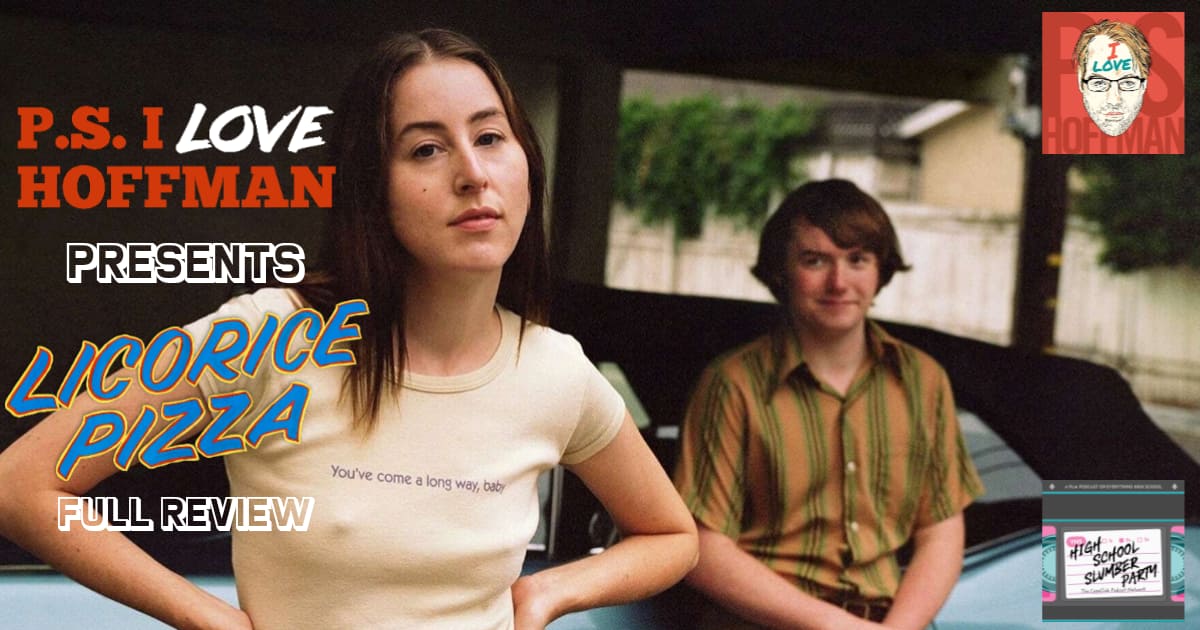 Kyle and Brian welcome Danny Kim to the podcast for a full review of Paul Thomas Anderson's new film; Licorice Pizza staring Philip Seymour Hoffman's son Cooper Hoffman! Co-produced with High School Slumber Party.
---
The Podcast Around the Corner #3 – Heartburn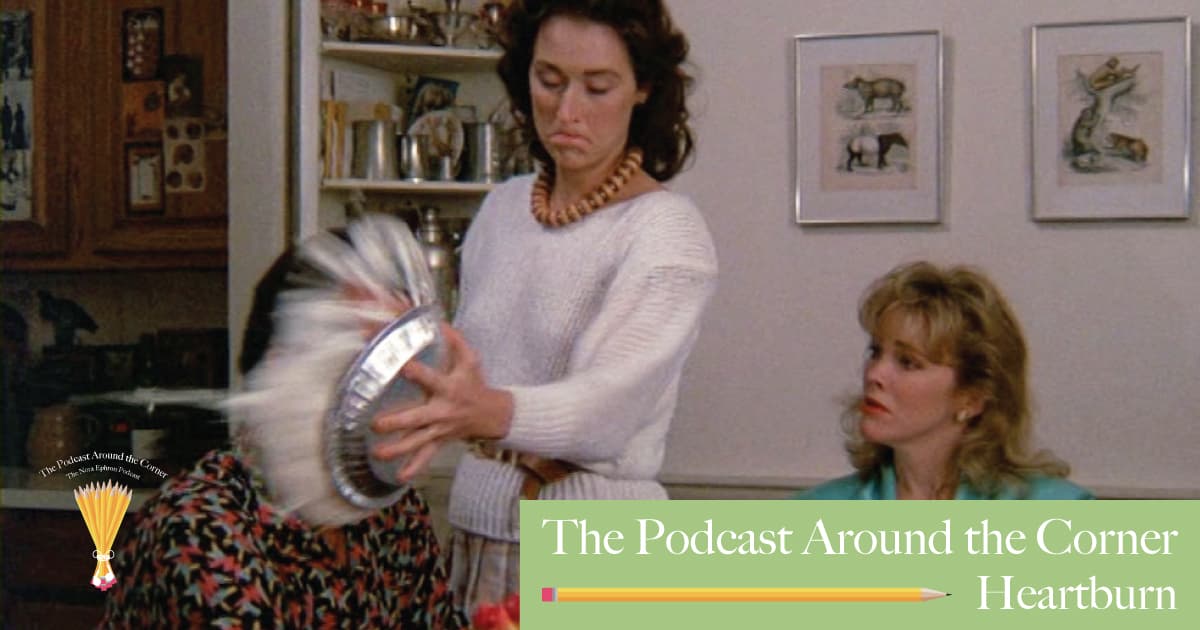 Things get personal as Shawnee and Dan dive into the film adaptation of Nora Ephron's semi-autobiographical novel, Heartburn! Join them as they discuss the true story of Nora's marriage to journalist Carl Bernstein and the challenges of adapting the novel for the screen, as well as #saladgate, the incredible cast, and why keeping the novel's story structure would've made a great film out of a good one.
---
Third Time's A Charm #065 – The Howling III : The Marsupials (1987)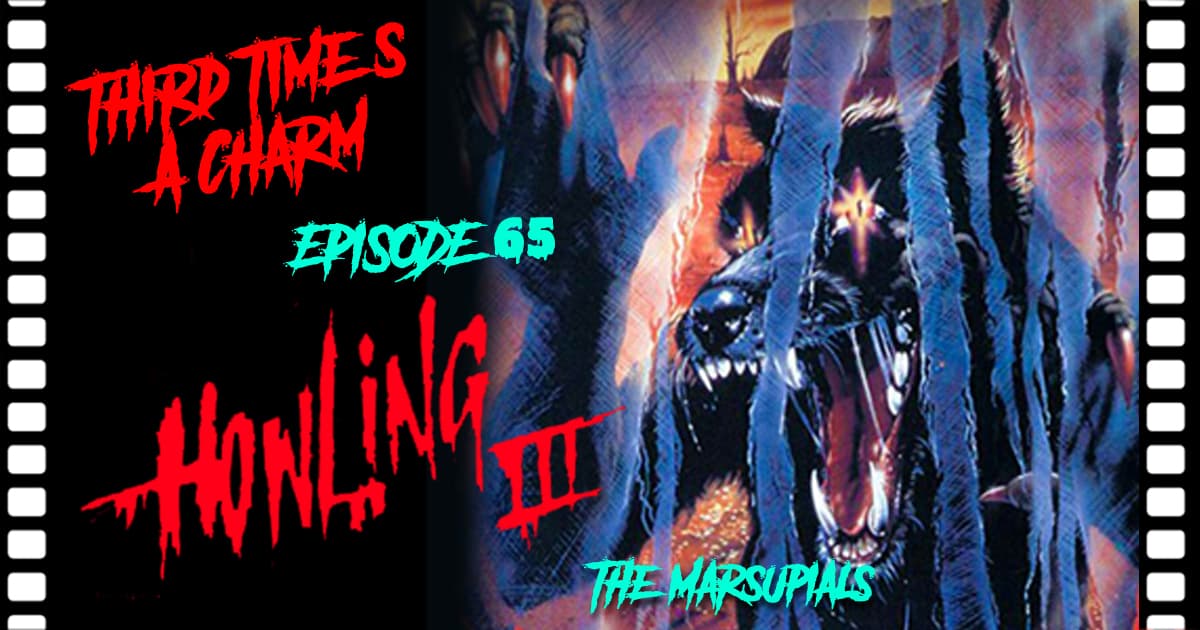 G'day mates ! Today Mike and friends head to Australia for some good old fashioned Lycanthrope fun like you've never seen before ! Join us as we witness true love at first sight, incredible transformations and just maybe an honest political message. These aren't your ordinary Werewolves… Crikey !!!
---
The Godfather : Episode 1 : Wedding Favors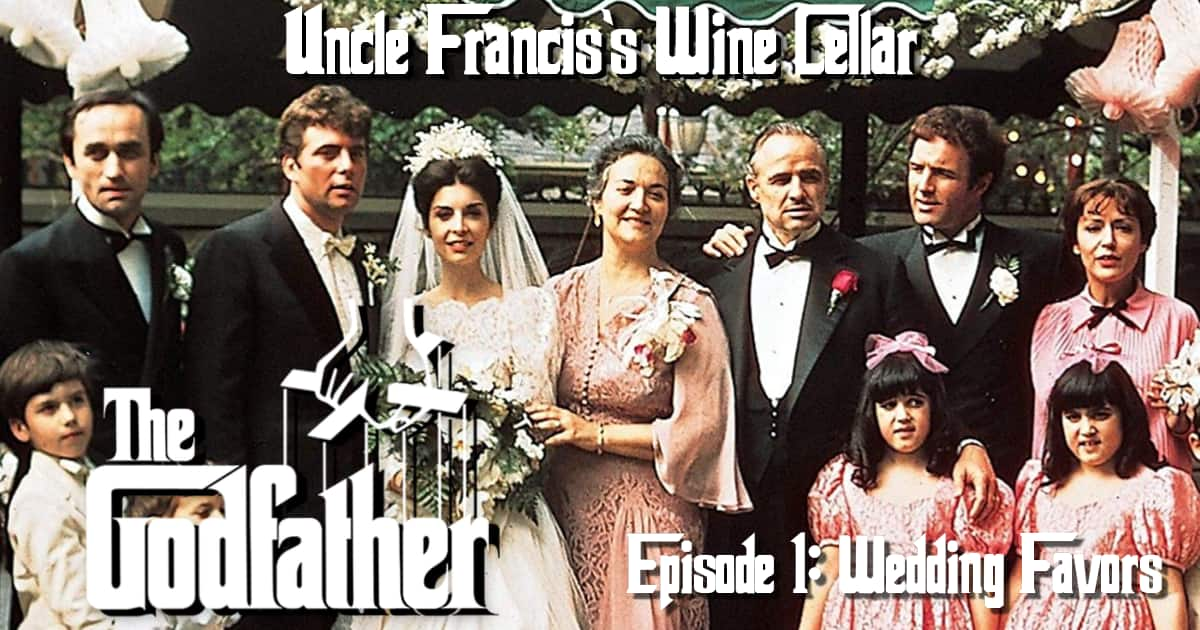 Brian and Mike enter the cellar with a tall task, to tackle Francis Ford Coppola's most famous work; The Godfather. On episode one of their deep dive, the first and second nephew's talk the cast and crew as well as the epic wedding scene and Tom Hagen's trip to Hollywood.
---
Viva Pod Vegas #012 – Girls! Girls! Girls! (1962)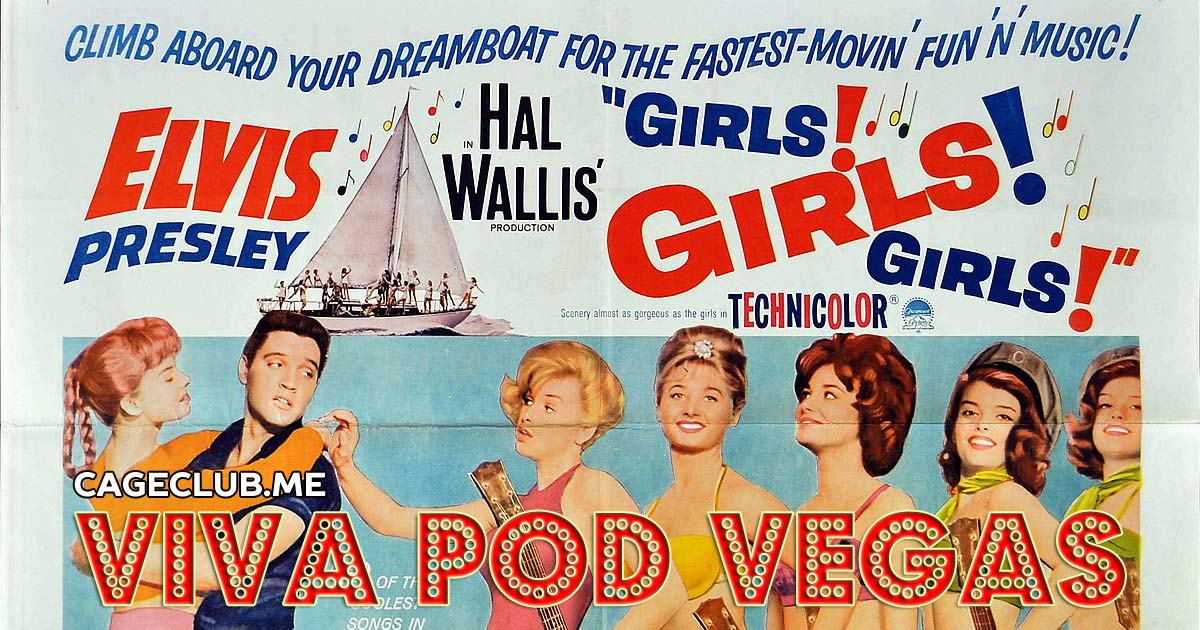 Viva Pod Vegas returns as we hit the open sea for Girls! Girls! Girls!, a movie that should probably instead be called Boats! Boats! Boats! After comparing Elvis's character of Ross Carpenter to Vin Diesel (again) and past Elvis characters, we call on Brian Rodriguez (High School Slumber Party, Uncle Francis's Wine Cellar) for an expert opinion on which Friends character E would play. Then, we dive into the Golden Globe-nominated (!) film to talk about passing the focus to other singers, behind the scenes drama, and whether or not the cast was in genuine danger while making this movie. We wonder what Laurel's backstory is (and explain why the movie should be about her), debate whether or not Elvis singing in Chinese is good or bad, and find ourselves in disbelief at the times the movie decides to cut away from the action. Joey's favorite Elvis song pops up, we talk about "The Implication" from Always Sunny, and we look ahead to Sofia Coppola's Priscilla. But, most importantly, we spend a long, long time talking about "The Walls Have Ears," which is the greatest Elvis cinematic scene to date.
---
Watch The Theron #054 – The School for Good and Evil (2022)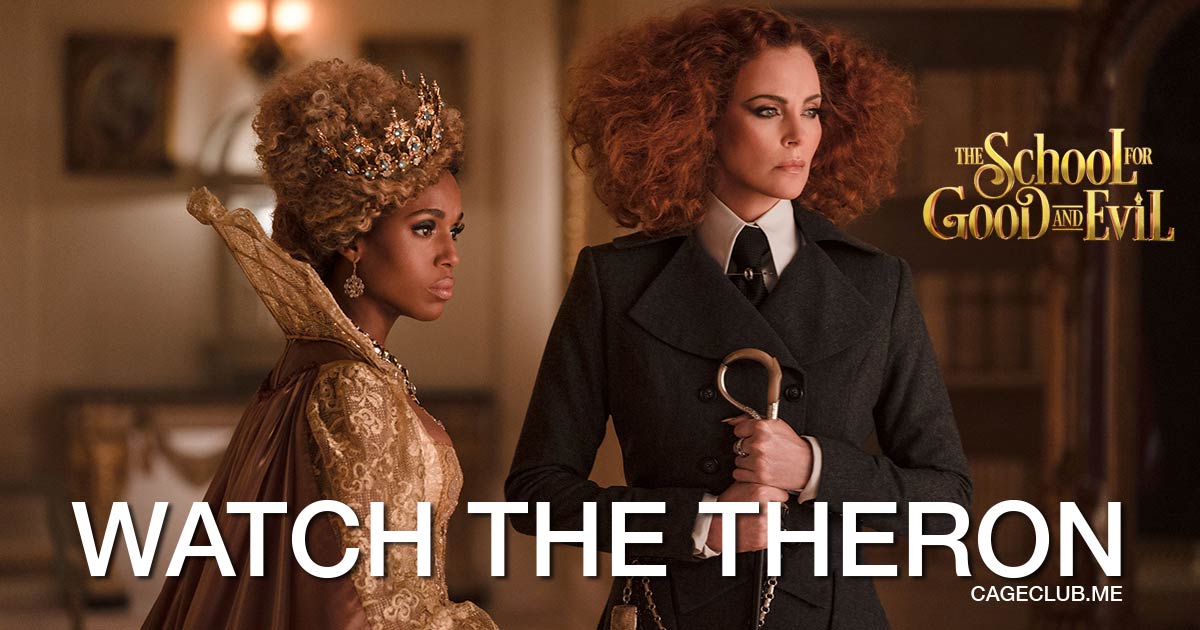 Charlize is back! Well, she never left, but Watch The Theron is back for her newest movie: The School for Good and Evil, which is a very, very long movie. It's not made for our demographic, but Charlize is having fun (hooray!), so we try to have some fun, too. We talk about how it feels like The School for Good and Evil is a TV series condensed down to movie length, discuss the complicated adaptation backstory, and admire how good this movie looks and how good the effects are. We also wonder… Will there be sequels? Where did this movie come from? Why aren't the nepo babies of the fairy tale world more defined/dressed? We compare this movie to Snow White and the Huntsman, debate whether or not the title is a spoiler, and preview upcoming episodes of Watch The Theron — covering both movies we've missed and Charlize's upcoming projects (which are, weirdly, all sequels). Joey explains a Netflix disc "scam." Mike stereotypes witches' names.
---
Nov 2022 X-Books Live feat X-Men, Immortal X-Men, X-Men Red, X-Force, Gambit, & Patch!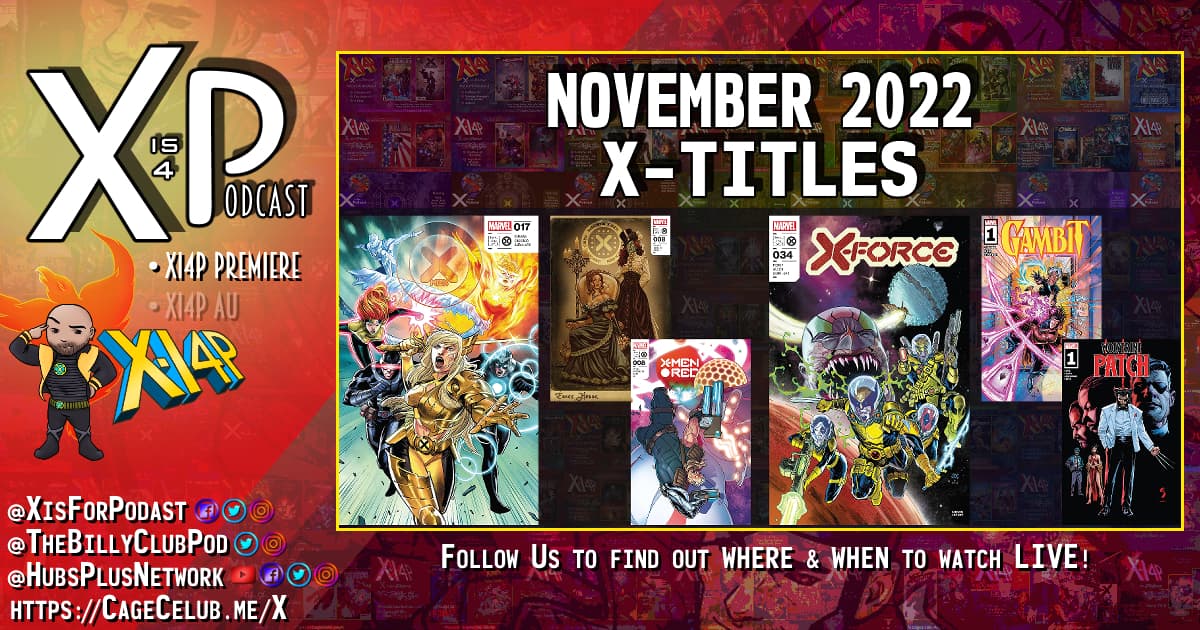 Nico and the X-Pack have done over 400 episodes and now everything is about to change! Mondays will continue to be classic XI4P (currently featuring Spider-Girl) but now, XI4P brings you XI4P LIVE! Every Sunday at 10am EST, join the X-Pack on Facebook, Twitch, & YouTube for the brand new live show and then check the cutdown on Fridays! This week, join the team for the X-Titles from Nov 2022 including X-Men #17, Immortal X-Men #8, X-Men Red #8, X-Force #34, Gambit #1-5, & Patch #1-5! It's all this and more on an all new X Is For Podcast — we hope you survive the experience!
---
#ZacAttack #039 – Gold (2022)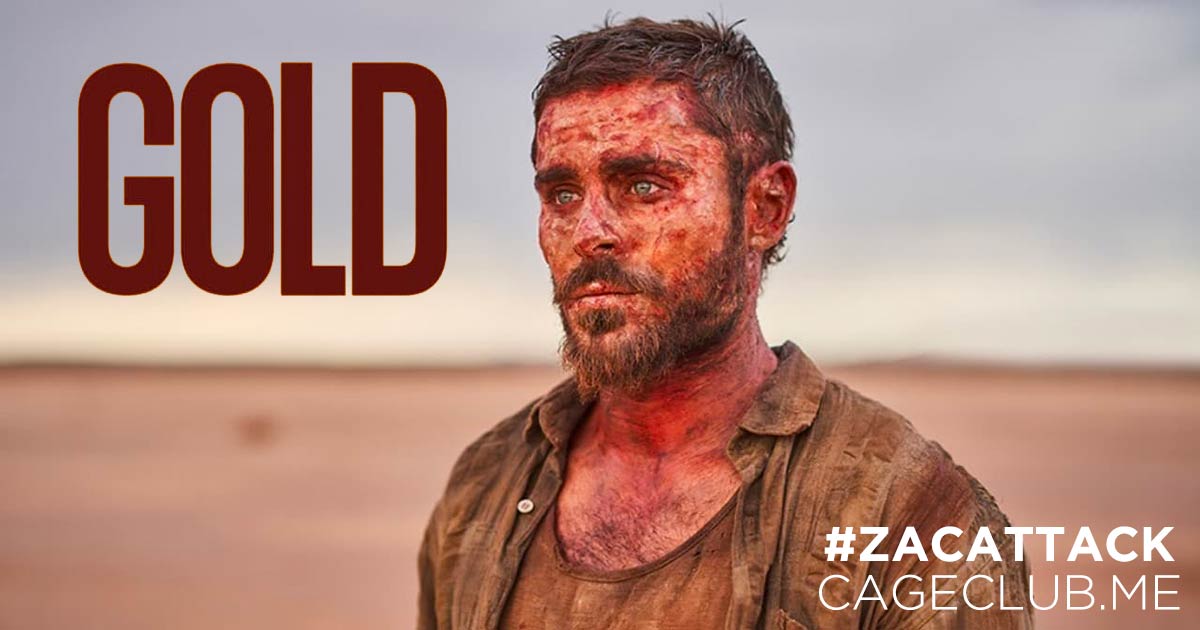 #ZacAttack is back! (Again!) We're kicking the year off right — by covering Zac Efron's newest film, Gold. After running through a preview of Zef's upcoming movies, Joe tries to guess Zef's character name in this movie. We talk about his ties to Robert Pattinson and how this is the kind of movie we were hoping to see from him. We also talk about Gold as both his "COVID movie" and his "new groove" before trying to figure out what's real in this movie. We also run through lots "career firsts" for Zac Efron in Gold (which we won't spoil here, but do spoil in the episode).