The CageClub Podcast Network: Best of 2021!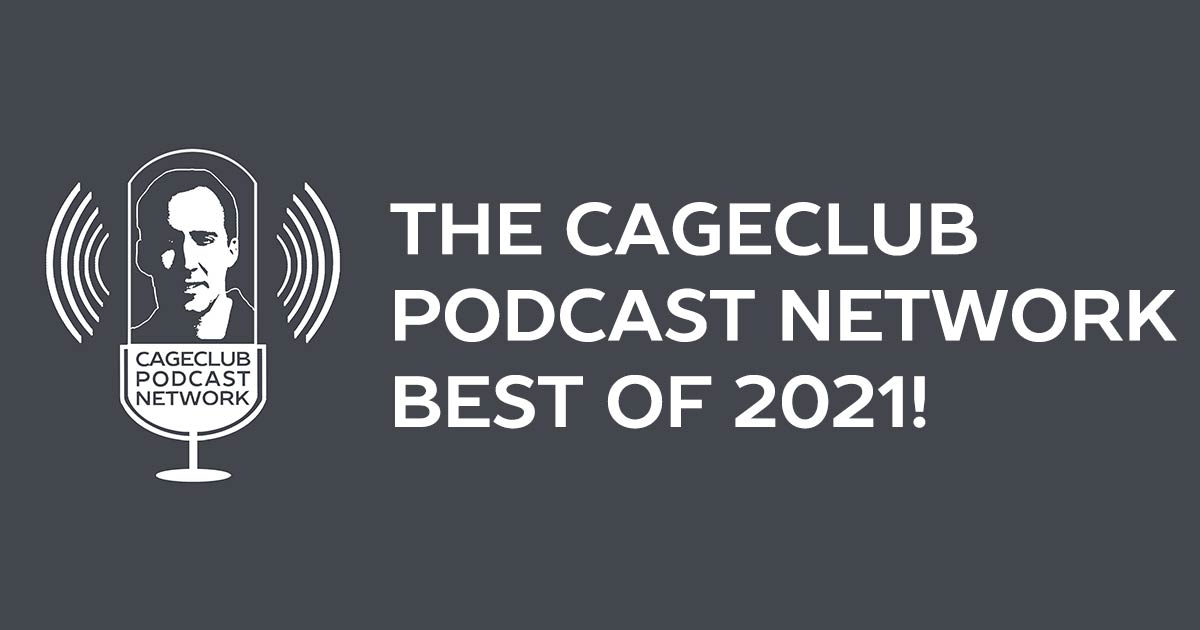 The CageClub Podcast Network continued to grow and evolve in 2021, releasing something like 365 episodes (I lost track on an exact count, but that's a nice round number so let's roll with that) and launching one new show: how to win the lottery.
Like I've said in past years (2020, 2019, 2018, 2017), I want to thank you for listening. If you're looking for your next favorite podcast, our hosts have selected their favorites from this past year. If you need a place to start, look no further than the episodes below!
---
2 Fast 2 Forever #184 – 2 Fast 2 Furious (Lap 9)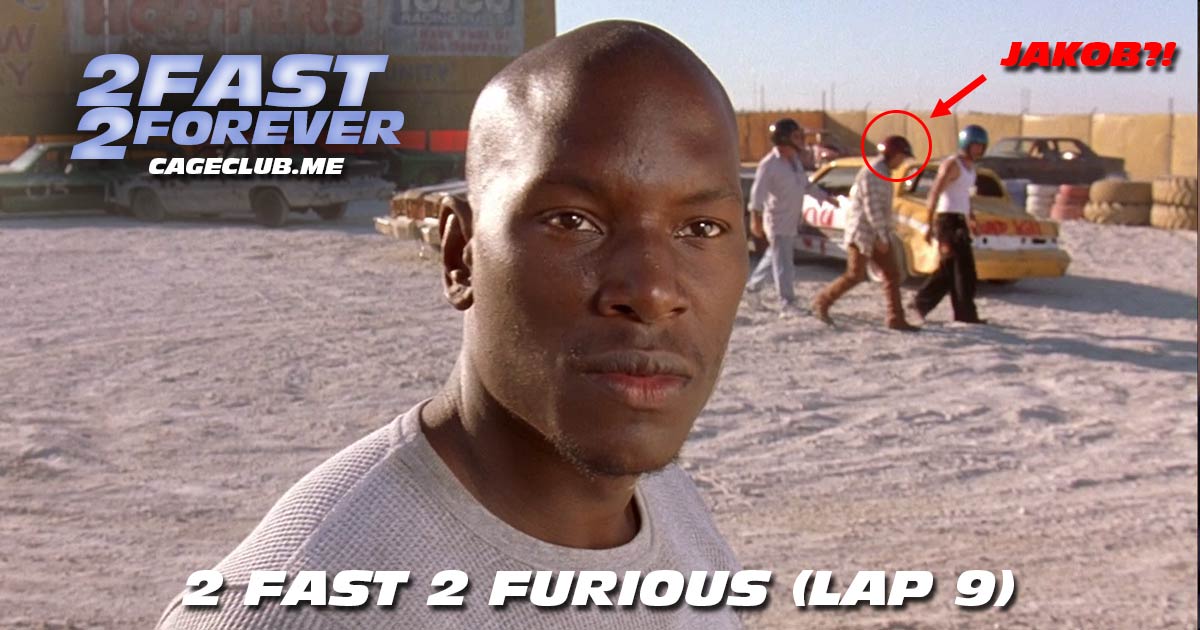 We're still on #TheRoadToF9, and this week we find ourselves (once again) in Miami to look for Jakob and talk about 2 Fast 2 Furious! First, we cover lots of Fast and Furious news and try to figure out when the next Fast and Furious movie will release (after #F9). Then, we watch our racers jump the bridge in the Fast and Furious Minute as Cara Gael O'Regan stops by for some quick analysis and to talk about the fundraiser she's participating in, the 6th annual Race to Beat POTS. (Learn more and join us in donating to her cause at linktr.ee/bimpse.)
Then, we're joined by Mark Hofmeyer (Deep Blue Sea – The Podcast, Movies, Films & Flix) to talk about his favorite movie in the franchise: 2 Fast 2 Furious. We kick things off with even more Imogen Poots love (and how she could seamlessly fit into #F9) before discussing the Reddit threads (u/LundgrensFrontKick) Mark's gone viral with, including two about the Fastiverse. (We also talk about candles for a while.) Mark then shares truly unique answers to many of our questions before hitting us with his rankings and talking about why he loves this franchise so much (and when it began to kind of lose him). There's a whole lot of good stuff in this one, and I don't want to spoil it. (2 Fast 2 Furious Minute begins around 29:20. Movie conversation begins around 51:50.)
---
#CageClub #109 – Pig (2021)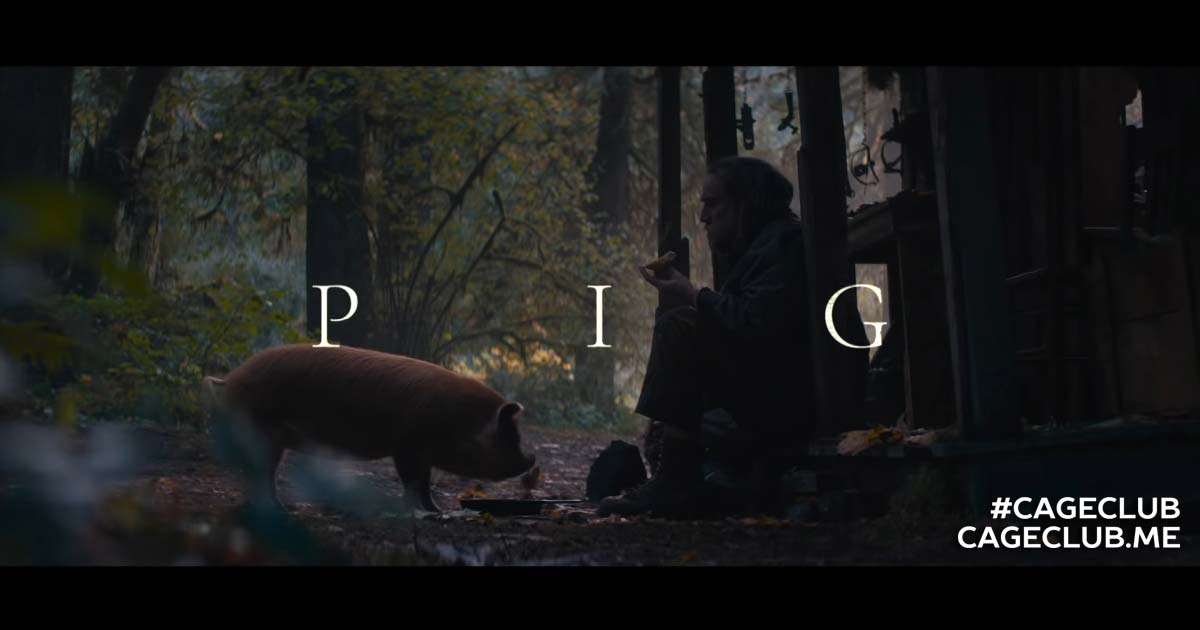 Many people are calling Pig "the return of Nicolas Cage," but ask any fan, any real fan, and they know he's been here for years. That said, Pig is easily his best performance since (at least) Mandy, and likely one of the finest in his career. We headed to the theater to watch Cage's latest, and we're here to talk about the quest for truffles and his search for a stolen pig. Plus, as has become custom on these episodes, we look forward to what's coming after Pig to see where Cage may be headed, and to see what types of roles and types of movies he could find himself in in the coming years. This may be our last #CageClub episode of the year — there's nothing left on his IMDb this year, so hope for Prisoners of the Ghostland! — but we'll be back whenever we're able to see another one of his films.
---
#HANX for the Memories #064 – News of the World (2020)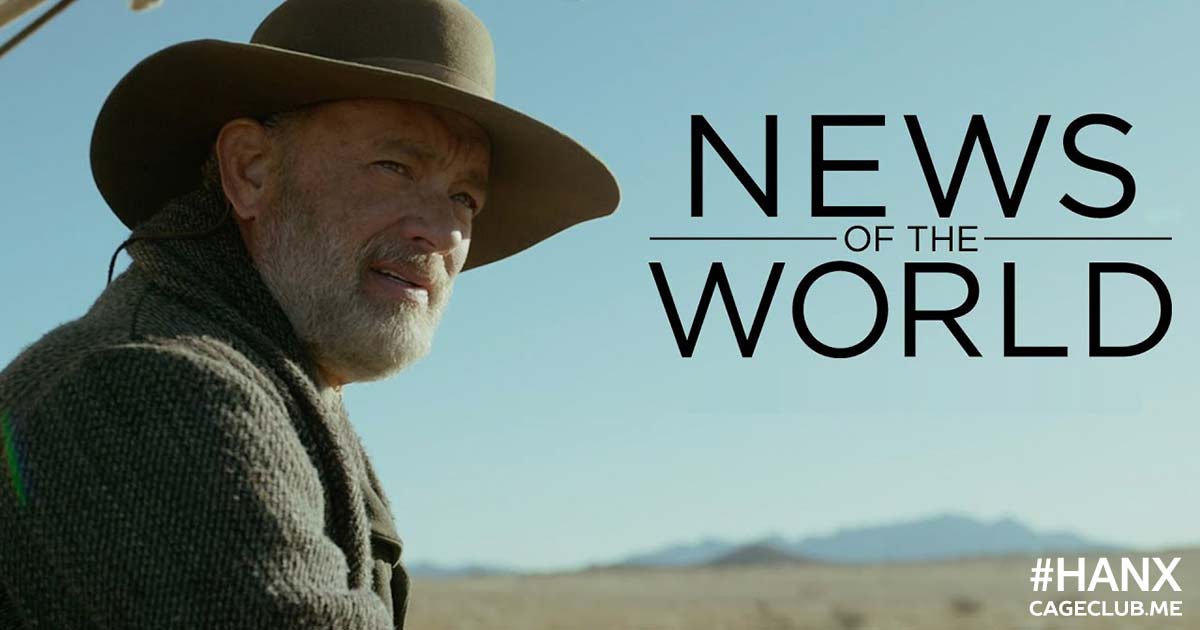 Tom Hanks wasted no time in getting the year (and Phase II of #HANX for the Memories) started off right with News of the World! The film sees Hanks re-unite with Paul Greengrass, which now marks two team-ups where Hanks plays a captain: Captain Phillips and News of the World. In this episode, we talk about "western Hanks," the pacing and structure of the movie, and the sort of surprise (yet inevitable?) ending. Also, we talk about the difference between character-based and atmosphere-based westerns as we try to figure out which of those styles this movie tried to hit — and whether or not it was successful.
---
Hard to Believe #031 – Chris Kluwe Shouldn't Exist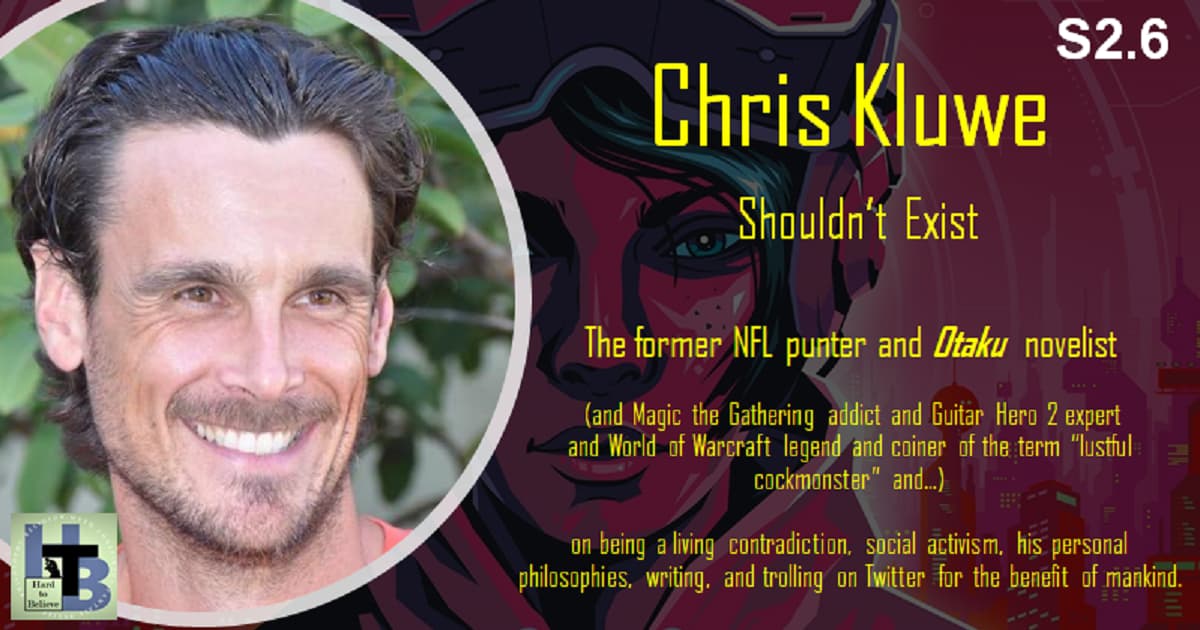 9 years ago, Chris Kluwe was an accomplished NFL punter with the Minnesota Vikings. Then he decided to stand up for the rights of other human beings. Now he's a science fiction novelist. And a lot has happened in between. His first science fiction novel, Otaku, was just released in paperback, so he and John sat across the internet from each other to talk about where he gets his sense of social responsibility, his evolution as a writer, and how it feels to be the only person in American history to have used the term "lustful cockmonster" in a letter to a sitting elected official.
---
High School Slumber Party #270 – Spider-Man: No Way Home (2021)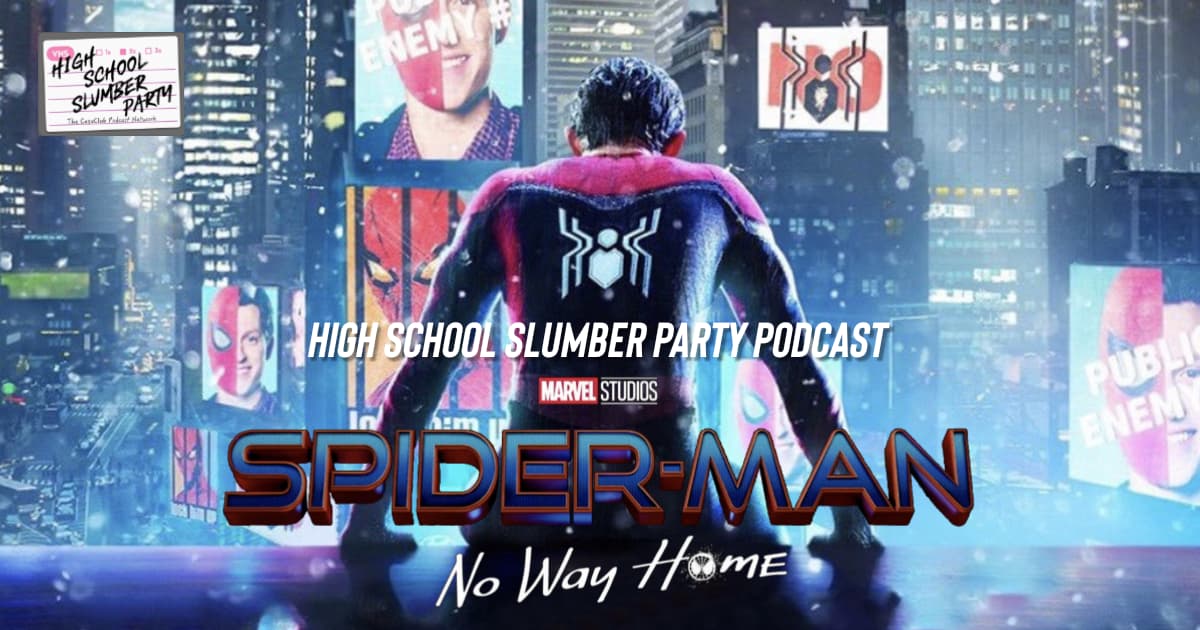 Spider-Month comes to a close with an Amazing finale! Mike Manzi, Kyle Reinfried and Slumber Party host Brian Rodriguez talk Spider-Man: No Way Home in this epic spoiler-filled cross over episode.
---
mcu.html – The State Of The MCU 2021, Part 1 (A Year in Film)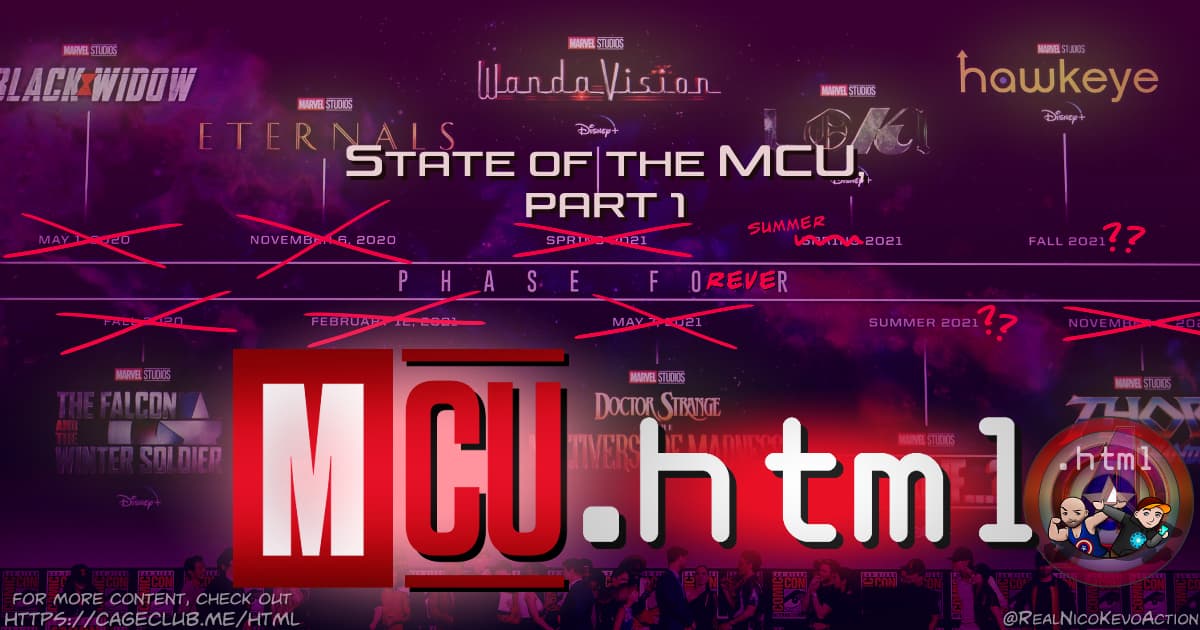 Husbands Talking More or Less is back! After some technical difficulties due to cosmic rays, Nico & Kevo are returning to their CageClub roots by revisiting the Marvel Cinematic Universe for their annual State Of The MCU Address. A lot has changed since our last one — in fact, almost everything has! In Part 1, we discuss the currently-scheduled six films being released within 365 days. Up next: the 2021 Disney+ television schedule. After that: THE BEYOND!! Come join us as we discuss what we know, what we don't, and what we can only dream of seeing in the MCU, only on HTML!
---
how to win the lottery #005 – a prayer for owen meany by john irving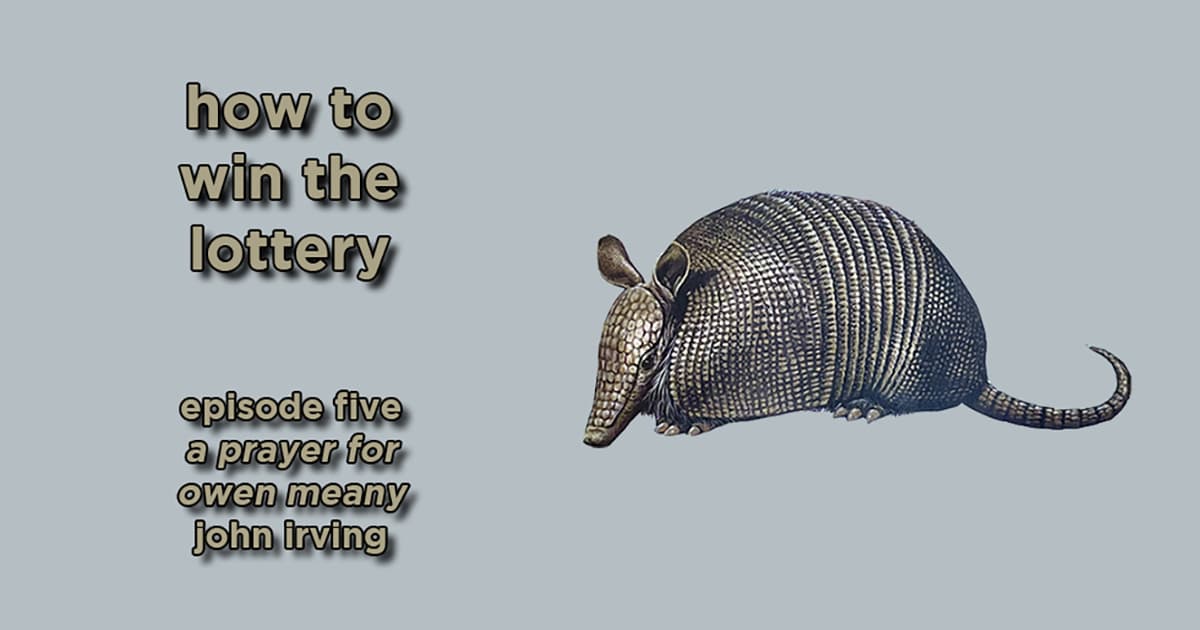 bob has called a prayer for owen meany by john irving one of the best books of the 1980s, but re-reading it has elevated that praise. (joey, far less educated and far less well read, would agree.) we discuss the novel's exquisite plotting, the idea of determinism, and the mysteries core to the plot. bob threatens to fight john irving based on an interview that joey talks about, then criticizes joey's accent (or, more directly, his obliviousness) before criticizing his own. we also talk about the big mysteries inherent within a prayer for owen meany, as well as the narrative's biggest villains. joey unknowingly quotes a dictator then tries to coin a new phrase, which bob rejects. we also preview our patreon bonus episode, dropping next week, where we cover simon birch: the film adaptation of a prayer for owen meany.
---
P.S. I Love Hoffman #063 – Licorice Pizza: Spoiler Free Reaction (2021)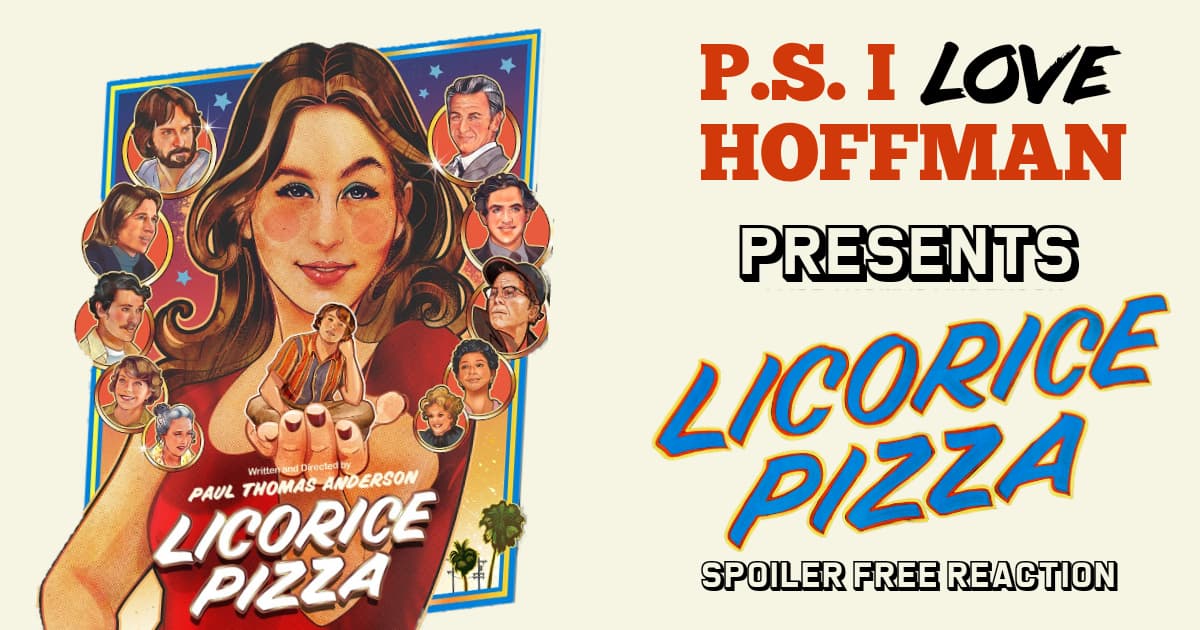 Kyle and Brian return to P.S. I Love Hoffman to discuss Paul Thomas Anderson's new film Licorice Pizza staring none other than Philip Seymour Hoffman's son; Cooper Hoffman. Listen for the Hoff-bros first spoiler free reactions!
---
The Contenders #58 – Nomadland (2020)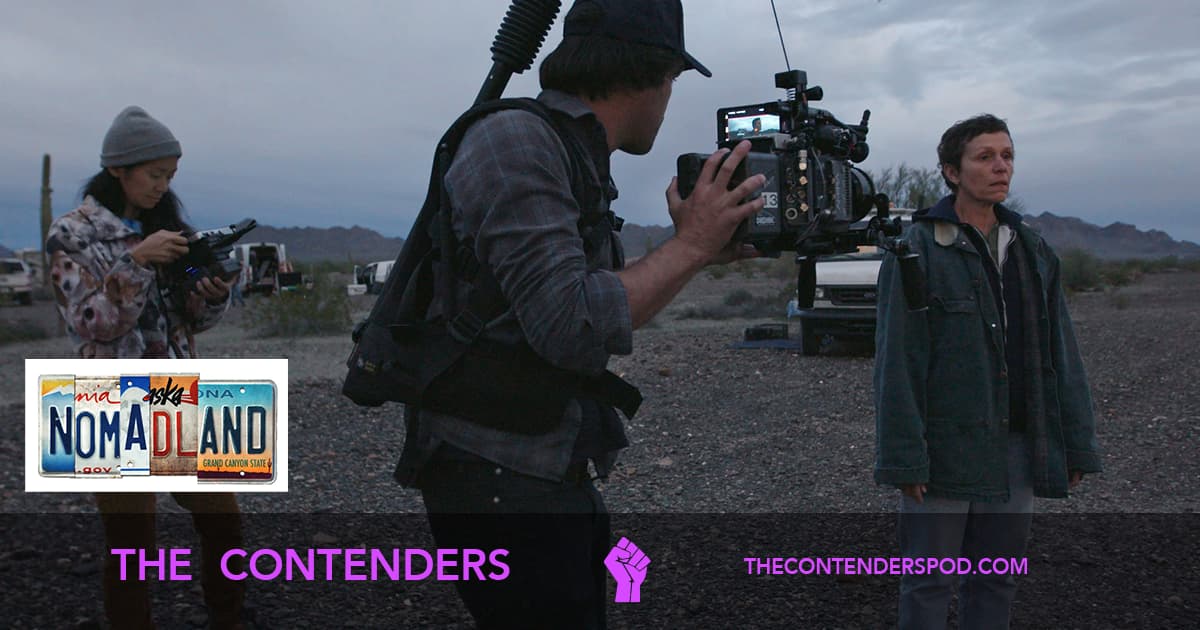 It's Oscar month! To celebrate, the Addington siblings will check out the two films by women nominated for Best Director. First up, we hitch a ride with Frances McDormand as she explores the cracked myth of the American Dream in Chloe Zhao's 2020 Oscar contender "Nomadland." From its unusual conception and creation, to the spare and haunting finished film, Tobin and Aislinn kick the tires of this unlikely awards juggernaut and see if it lives up to the hype.
---
The Monsters That Made Us #13 – The Wolf Man (1941)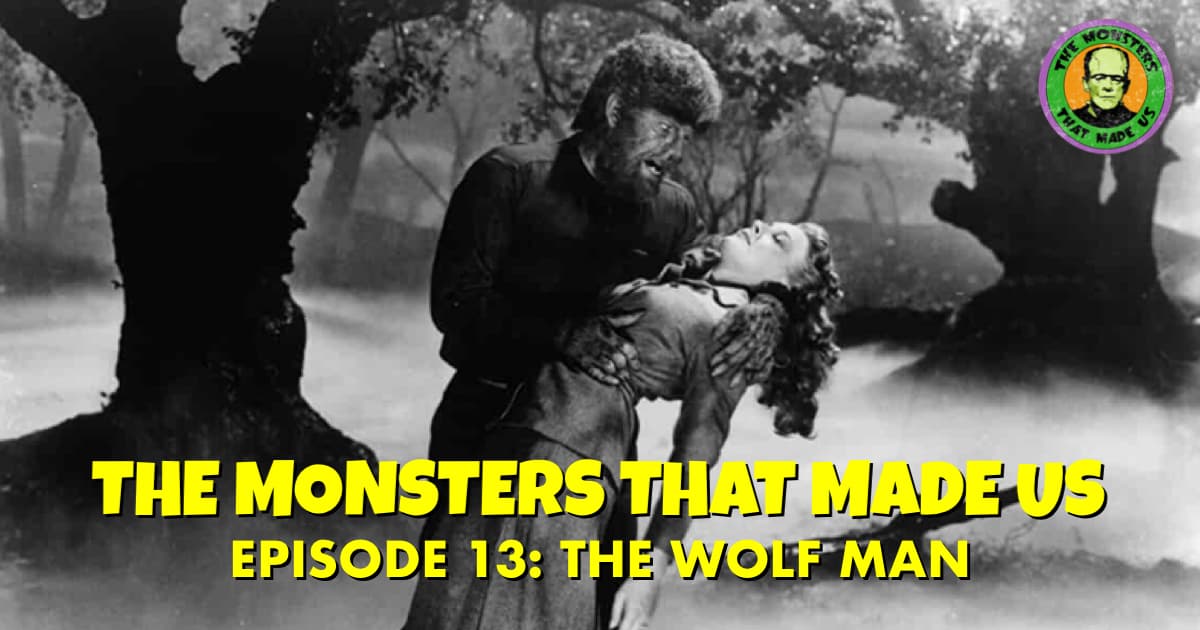 Grab a gun and some silver bullets (or a silver knife, or a stick with a silver handle) because its time for Universal's second foray into the world of lycanthropy! Join "The Invisible Dan" Colón and "Monster Mike" Manzi as they celebrate the 80th anniversary of The Wolf Man! They discuss the long road to stardom for Universal's ultimate sad boy, Lon Chaney Jr.; Curt Siodmak's genre-defining script; Robert F. Boyle's stunning art direction, the difference between a werewolf and a wolf man (if there is one); and, of course, the painstaking process of applying (and removing) Jack Pierce's iconic makeup.
---
Third Time's A Charm #045 – The Godfather CODA : The Death of Michael Corleone (2021)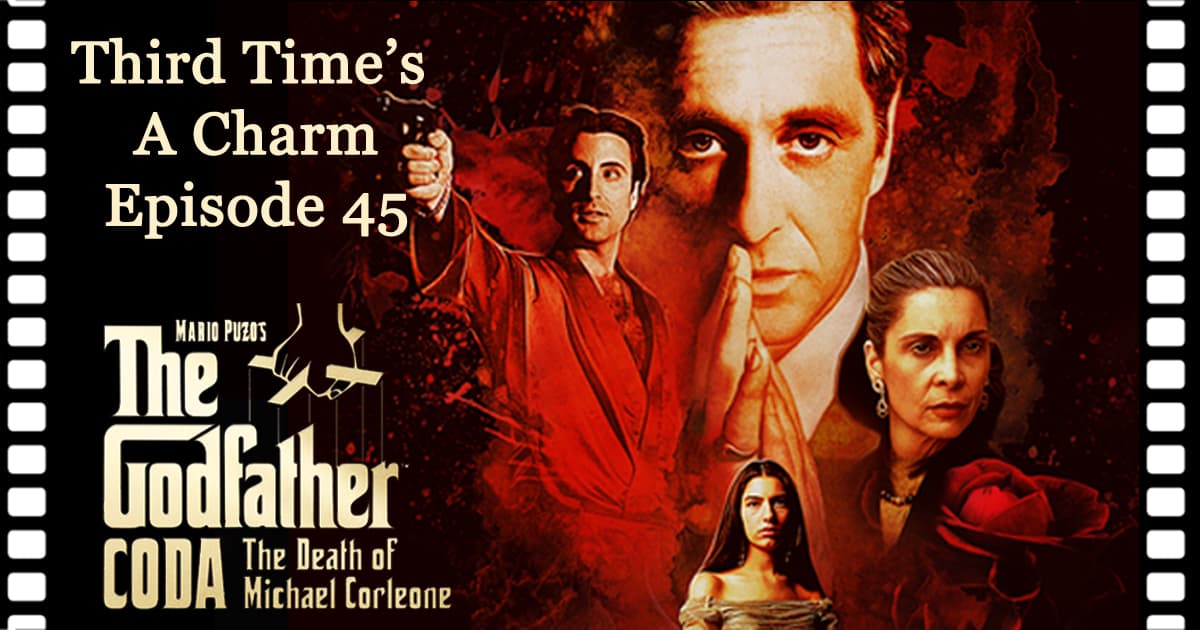 Mike and Brian are back to revisit Godfather Part 3 ! This time it's got a new title, is missing five minutes and scenes are rearranged ! Uncle Francis pulls us back in with his ambitious recut of his most infamous film, The Godfather CODA : The Death of Michael Corleone.
---
Viva Pod Vegas #005 – G.I. Blues (1960)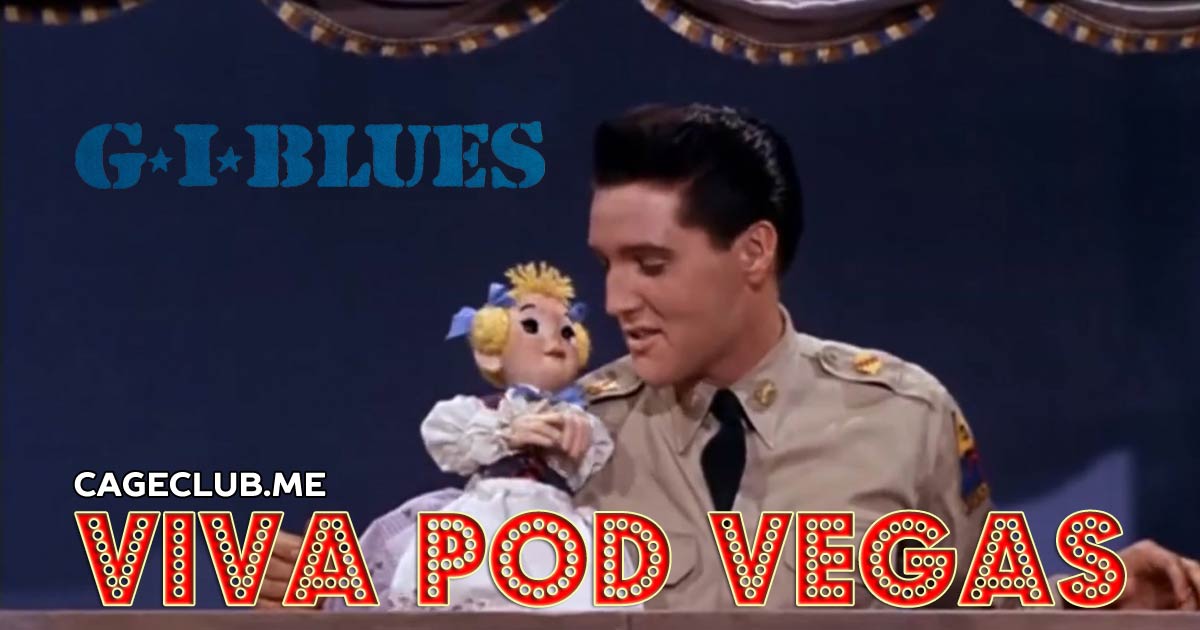 Much like Elvis took two years off between movies (albeit to go to war), we're back after an extended (pandemic-fueled) hiatus with Elvis's return to Hollywood: G.I. Blues! We talk about how this movie is likely to set the tone and pace and plotting for most of Elvis's future movies, what this movie really should have been called, and the two (absolutely insane) things that this movie will/should be remembered for. We also compare G.I. Blues to Fury (even though there's really very little in common), compare this to other Pygmalion/She's All That-esque stories, wonder why a baby seems to fix this narrative's conflicts, and find ourselves confused as to how this movie wasn't able to land the most obvious ending in cinematic history. Plus: what's Riley Keough up to? We check in on Zola.
---
COUNTDOWN TO THE HELLFIRE GALA — Mike Carey, writer of X-Men Legacy, Lucifer, & much more!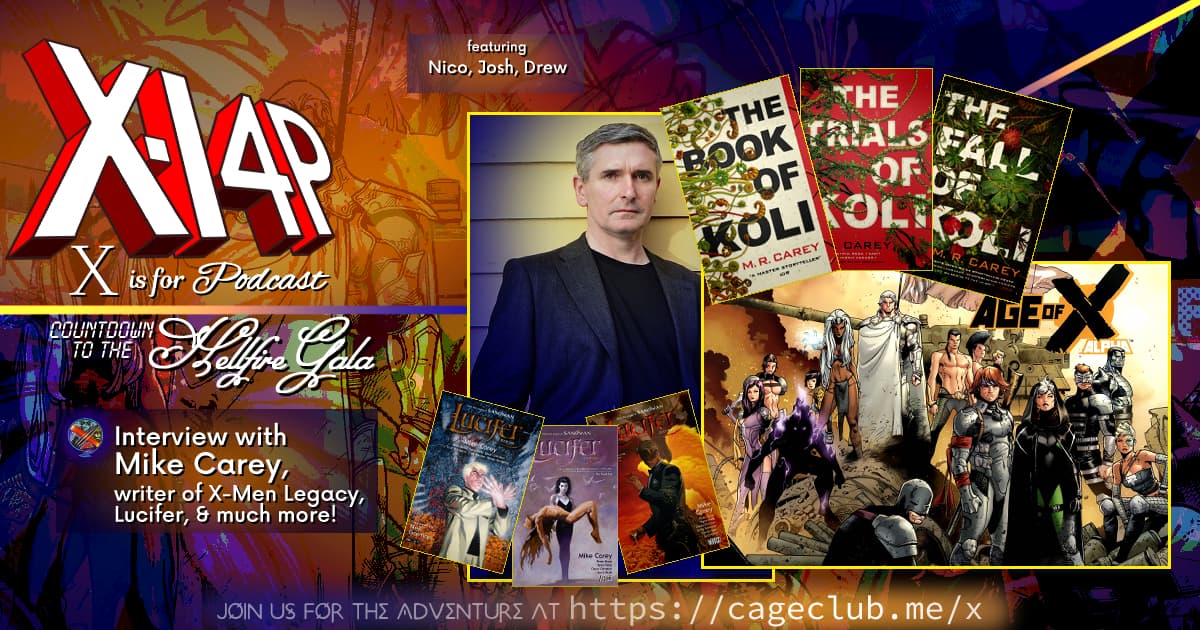 The X-Pack are back with an interview with the devil himself — sort of. Mike Carey has written X-Men Legacy, Lucifer, The Unwritten, Petrefax, Ultimate Fantastic Four, The Felix Castor novels, his recent Trial of Koli series, and so much more — and now he graces X Is For Podcast! Full of can't miss moments peering into an incredible career, the interview covers lessons Mike's learned from collaborators like Alyssa Kwitney (!!!), the evolution of his process through his storied career, and how some of those highlights, including X-Men Legacy, even came to be!
---
#ZacAttack #038 – Scoob! (2020)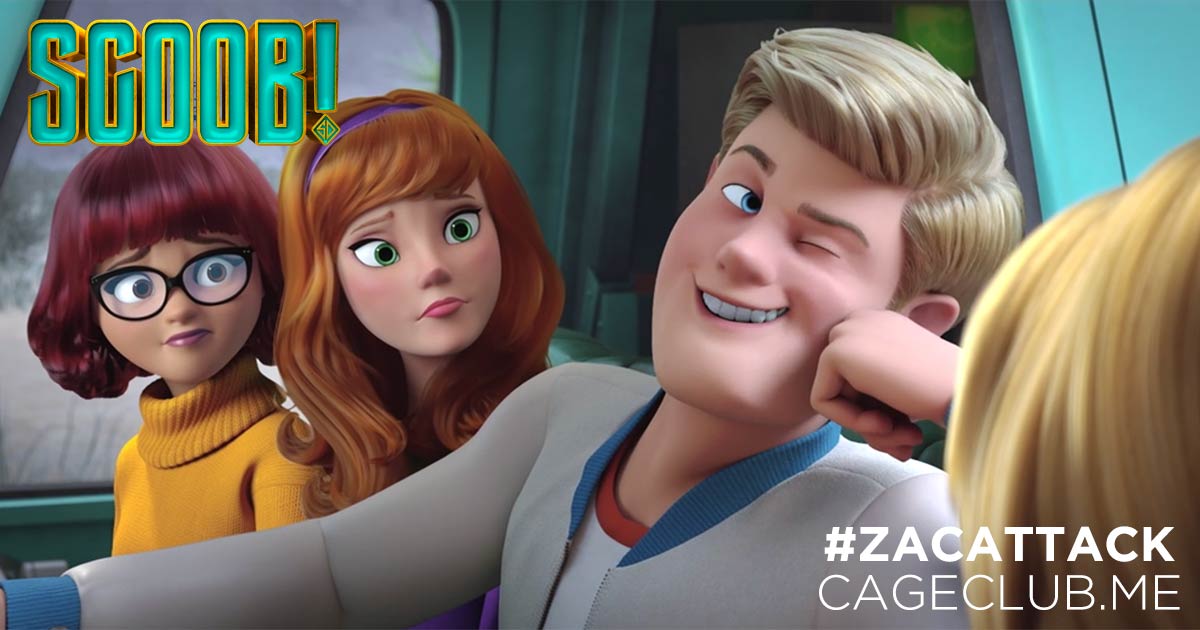 #ZacAttack is back! We're only about 15 months late to the Scoob! party after being lured back via listener emails. We're bringing the 2 Fast 2 Forever format over to this podcast as we read listener emails, gauge our Scooby Doo histories, and take a moment to guess how Zef will cry and be shirtless in this movie. Then, after a break, we strike back with a vengeance to talk about all things Scoob!, including a Ryan Reynolds character not played by Ryan Reynolds, Zef's character's truly blue eyes, and altogether too many connections to the Fast and Furious franchise. Will #ZacAttack return (once again) to cover Human Discoveries or Down to Earth with Zac Efron? Write into the show and convince us to come back, or just check out 2 Fast 2 Forever every Tuesday! (It's truly the same show, just about different movies.)