Hard to Believe #062 – The Truth Is Out There – with "Strange Arrivals" host Toby Ball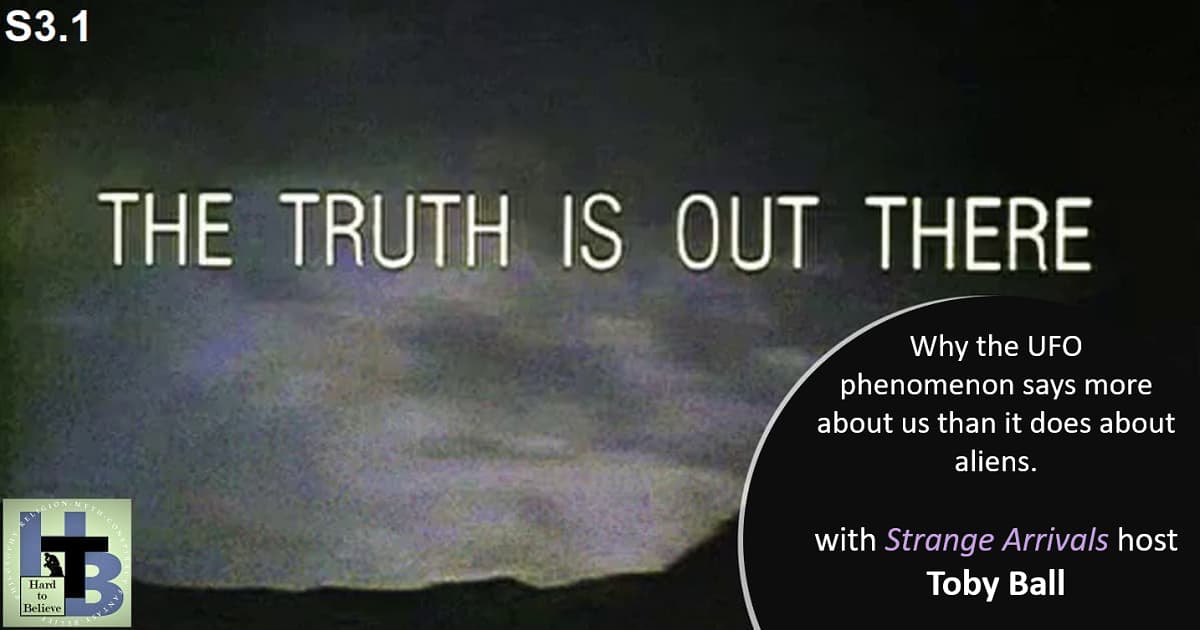 The modern UFO phenomenon – that of flying discs, gray aliens, middle of the night abductions, and international government conspiracies – has persisted in the background of American culture for more than 70 years. And many have attempted to shed light on the "reality" (or unreality) of it central claims.
And all of have failed.
But these stories and the real-time modern mythmaking they represent cannot be ignored, in part because they tell us so much more about the world we find ourselves living in than the whether or not we are alone in the cosmos.
This element of UFO lore is the basis of Toby Ball's terrific podcast Strange Arrivals, soon to enter its third season. John spoke to Toby about what shaped modern UFO lore, what claims of alien encounters tend to have in common, and, finally, whether The X-Files can more accurately be credited with shedding light on this cultural phenomenon or, rather, if it is responsible for fueling its worst impulses.
You can find Strange Arrivals here.
Toby Ball's website is www.tobyball.com
Listen, Subscribe, and Rate Our Show:
Like Us on Facebook:
Follow Us on Twitter:
Follow Us on Instagram:
Say Hello: