The CageClub Podcast Network: Best of 2020!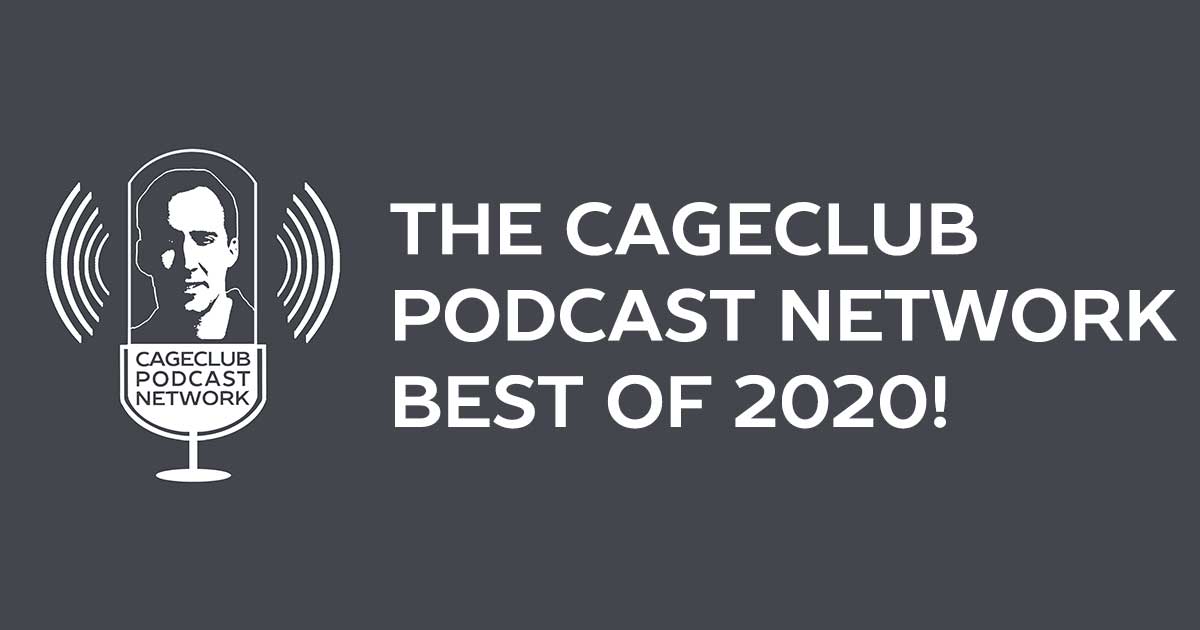 The CageClub Podcast Network continued to evolve in 2020, releasing more than 500 episodes. (We're nearing #2,000!) We finished the regularly-scheduled run on a handful of shows, and welcomed in two brand new ones: Hard to Believe and The Monsters That Made Us.
Like I've said in past years (2019, 2018, 2017), I want to thank you for listening. If you're looking for your next favorite podcast, our hosts have selected their favorites from this past year. If you need a place to start, look no further than the episodes below!
---
2 Fast 2 Forever #119 – Fast & Furious Crossroads (with Game Director Andy Tudor!)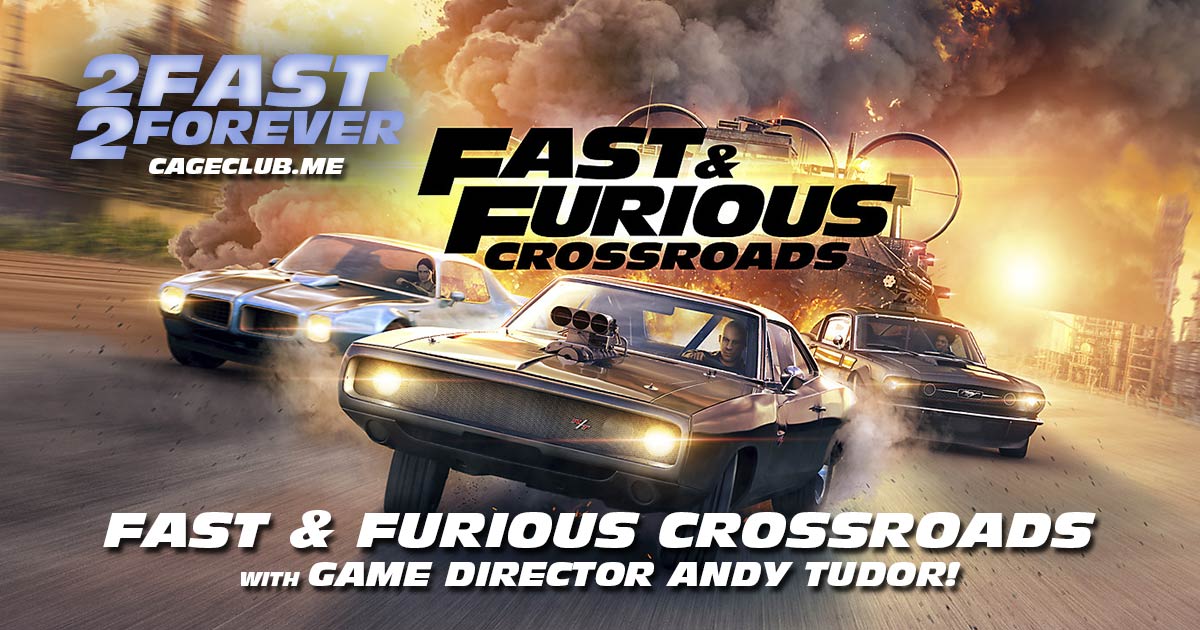 While the pandemic may have pushed Fast 9 to next year, diehard Fast & Furious fans were given the gift of more canonical content with Fast & Furious Crossroads, the brand new video game from Slightly Mad Studios. We're joined by the game's director, Andy Tudor, to dive deep into the latest Fast & Furious story.
In this episode, we talk about how the team approached existing characters, how they dreamed up (and incorporated) new ones, and how the game's story factors into The Fate of the Furious, Fast 9, and Hobbs & Shaw. We also talk about the importance of 2 Fast 2 Furious and The Fate of the Furious on Fast & Furious Crossroads, the inspiration for the game's many set pieces, and how the game's villains tie into the franchise's overall narrative.
We also explore the progressive queer representation depicted in the game, how these new characters reflect upon previously established ones, and how the team cast actors like Sonequa Martin-Green, Asia Kate Dillon, and Peter Stormare. We talk about the game's length (and why people may be looking at it in the wrong way), Andy's dream addition to the Fastiverse, and why he felt that Dom could take a step back and let Letty (and, by proxy, Michelle Rodriguez) shine in the game's narrative.
Also, for everyone hongry for more Fast & Furious content, we talk about the greater part that Cipher may be playing in the franchise, the future of Hobbs and Han, and where the family may be globetrotting to in Fast 9. Last — but certainly not least to long-time 2 Fast 2 Forever listeners — could we finally get a definitive answer on what "no knees Denise" means? (Video game conversation begins around 47:00.)
---
#CageClub #105 – Jiu Jitsu (2020)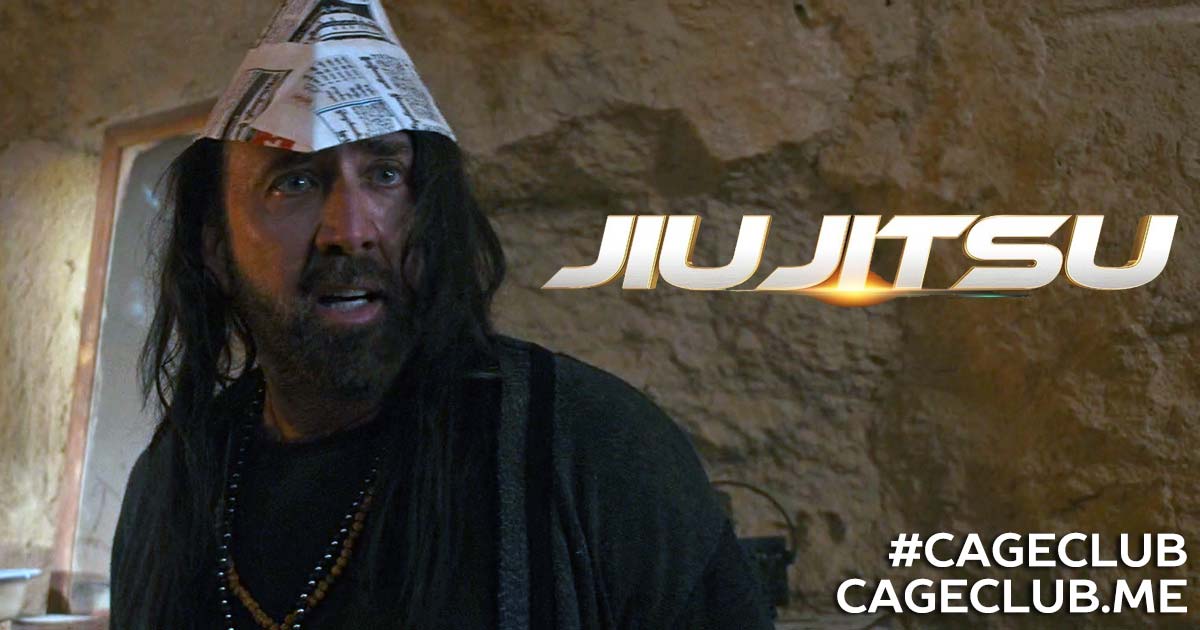 The streak continues! After nearly 11 months of worrying (and 8 months of a global pandemic), a new Nicolas Cage has seen the light of day in 2020: Jiu Jitsu. The internet has created a massive backlash against this movie, but we've gotta say: it's pretty okay! Featuring one of Cage's most grounded performances in a while (pay no mind to our episode art), it's a nice return to form for Supporting Character Cage and a new foray into the world of martial arts. In this episode, we talk about Cage's performance, some of the narrative/plot inconsistencies, and how we would have made this movie better. We also talk about a semi-major (albeit brief) crossover with 2 Fast 2 Forever, the physicality (and acting styles) of Frank Grillo and Tony Jaa, and determine just how Cage-y this movie is with our #CageClub Bingo checklist.
---
#CruiseClub #042 – Mission: Impossible – Fallout (2018)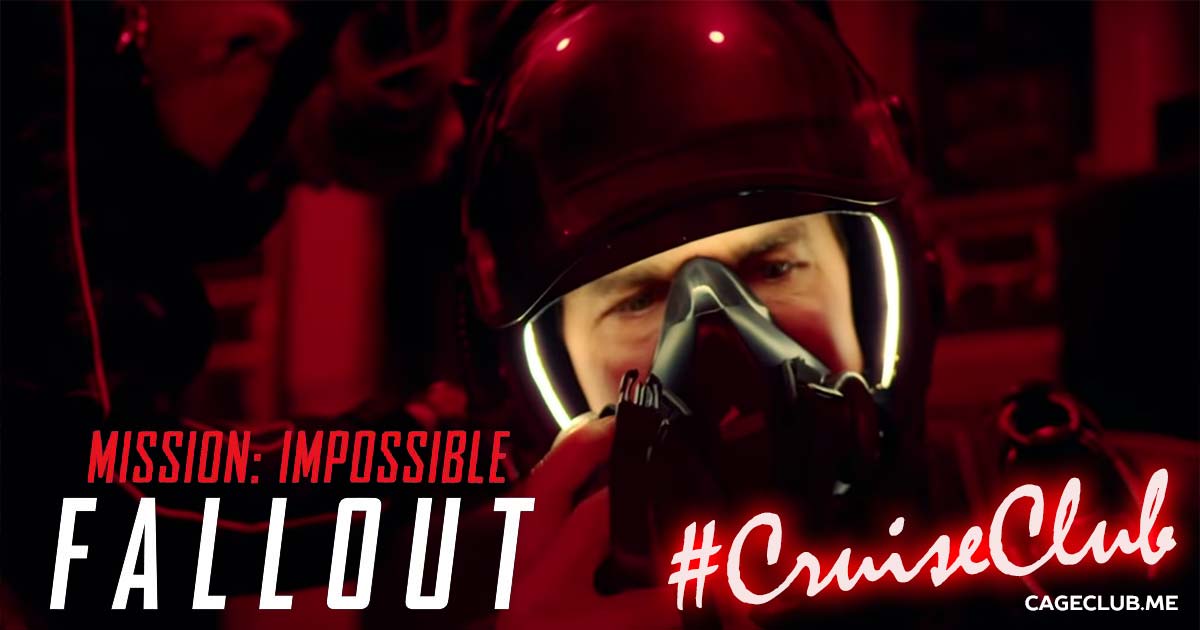 It's all led to this. Not only is Mission: Impossible – Fallout the final installment in the Mission: Impossible franchise (so far), but it also marks the final movie in Tom Cruise's filmography (also, so far). All we can say is… what a way to go out! We're joined by Zack DeZon to HALO jump out of a plane and talk about all the action, excitement, and running that Mission: Impossible – Fallout has to offer. In this episode, we discuss the continued evolution of the ensemble cast (as well as the addition of the wonderful Hattie Shaw, er, Vanessa Kirby), the continuation of storylines and themes set up in Rogue Nation, and — seriously — how long is Tom Cruise going to run?
---
Foodie Films #076 – First Cut: Liz Lachman & Susan Feniger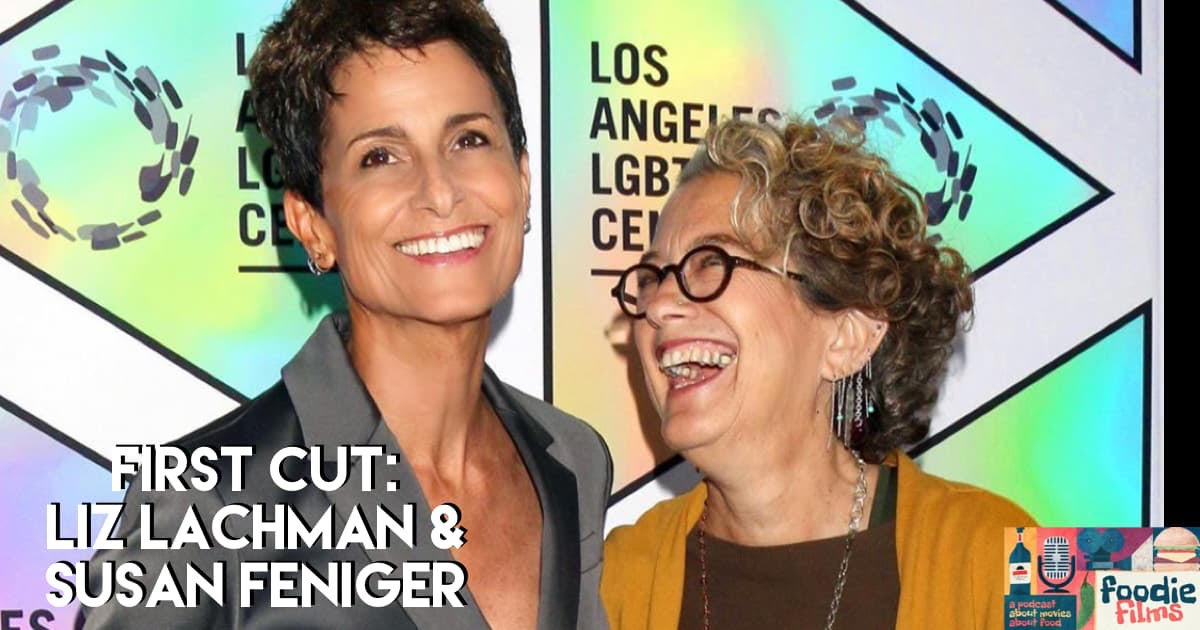 Kyle is joined by filmmaker Liz Lachman and Chef Susan Feniger to talk about both guests' careers, Liz's feature documentary Susan Feniger: Forked, their travels together, the importance of female filmmakers and chefs, and much more!
---
#HANX for the Memories #046 – Cloud Atlas (2012)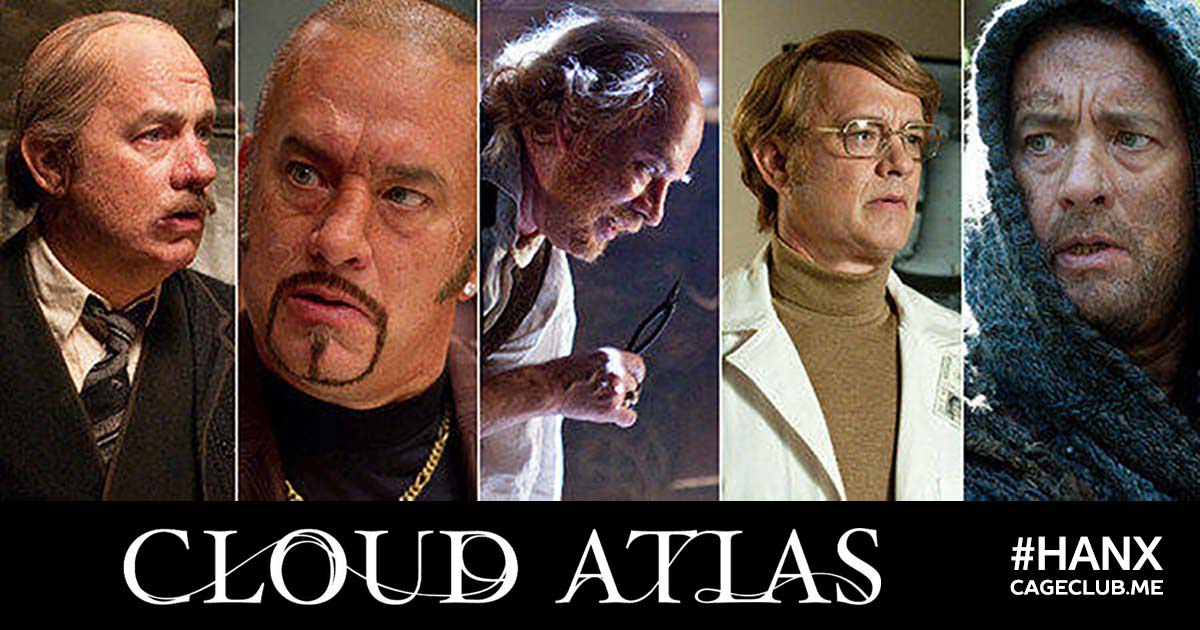 Last week's episode of #HANX for the Memories was painful, but this week more than makes up for it. We're spanning centuries and transcending all conventions as we dive into the six timelines — and six Toms Hanks — of Cloud Atlas. We're going solo bolo (on purpose) this episode so that we can each get maximum airtime talking about the movie that may wind up being both of our favorite Tom Hanks movies when all is said and done. We talk about each of his six incarnations, the journey of his character(s) throughout each of the stories, and how each of the parts of Cloud Atlas work together in miraculous ways to tell a grander story.
---
Hard to Believe #012 – Tony Ortega – On the Past and Uncertain Future of Scientology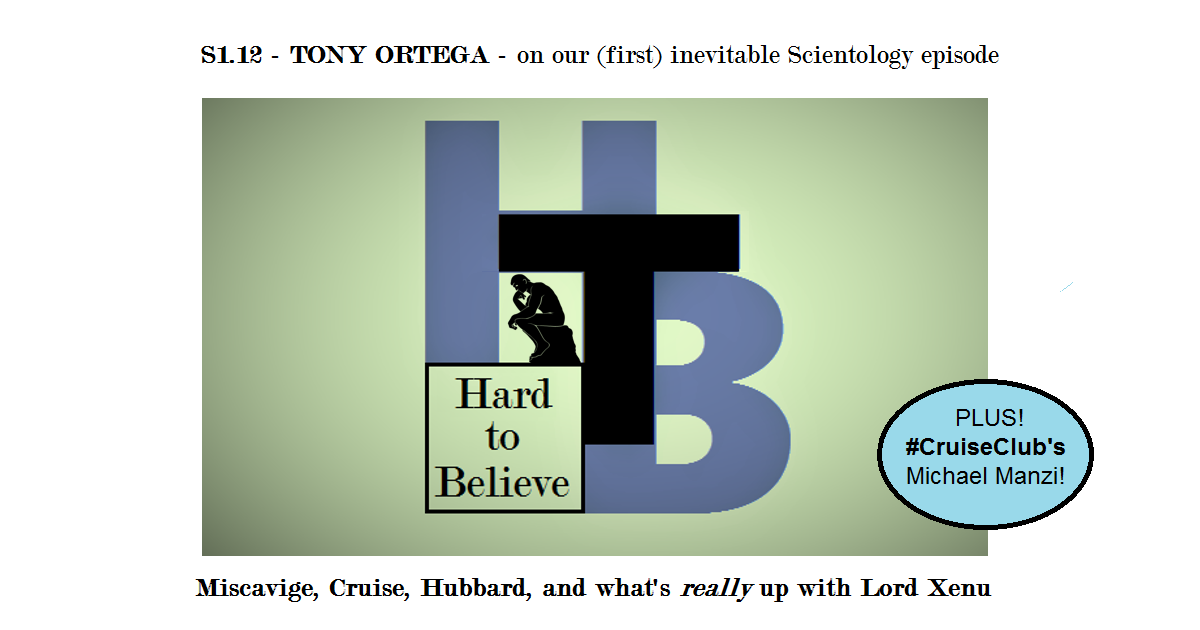 Since 1995, journalist Tony Ortega has spilled more ink than perhaps any living person on the topic of the Church of Scientology. He joins us this week to discuss Scientology's past, present, and – now mired in even more scandals than usual – uncertain future. He also explains the whole "Lord Xenu" thing. As a bonus, Mike Manzi, fresh off the conclusion of #CruiseClub, takes a seat in the HtB co-host chair for the first time!
---
High School Slumber Party #113 – Sixteen Candles (1984): Second Birthday Special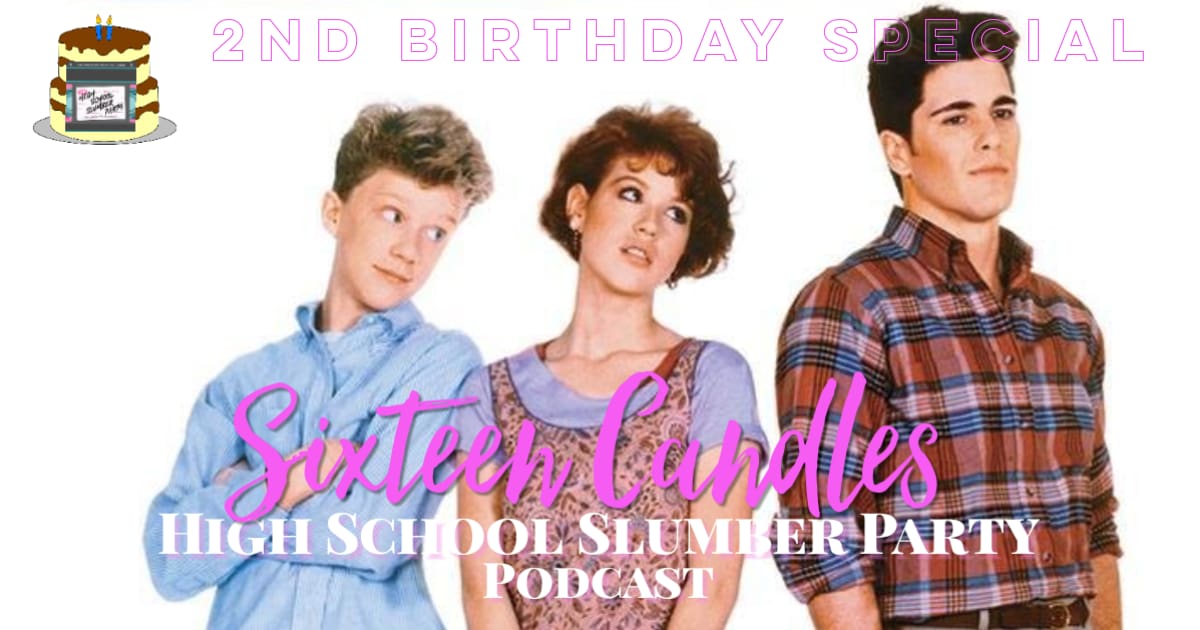 Cheer Mondays are on hold this week, and hopefully you didn't forget why. This week, High School Slumber Party celebrates its second birthday! As the Slumber Party tradition goes, Brian (along with returning guest Shawnee Mead) discuss the ICONIC (yet complicated) John Hughes classic, Sixteen Candles. Brian and Shawnee break down the sixteen things they liked and disliked about the film including Jake Ryan, Molly Ringwald, Farmer Ted, the music, and all the unforgettable moments.
---
forcelegacy.html #081 – Clone Wars! No The! Just Clone Wars! Star Wars: Clone Wars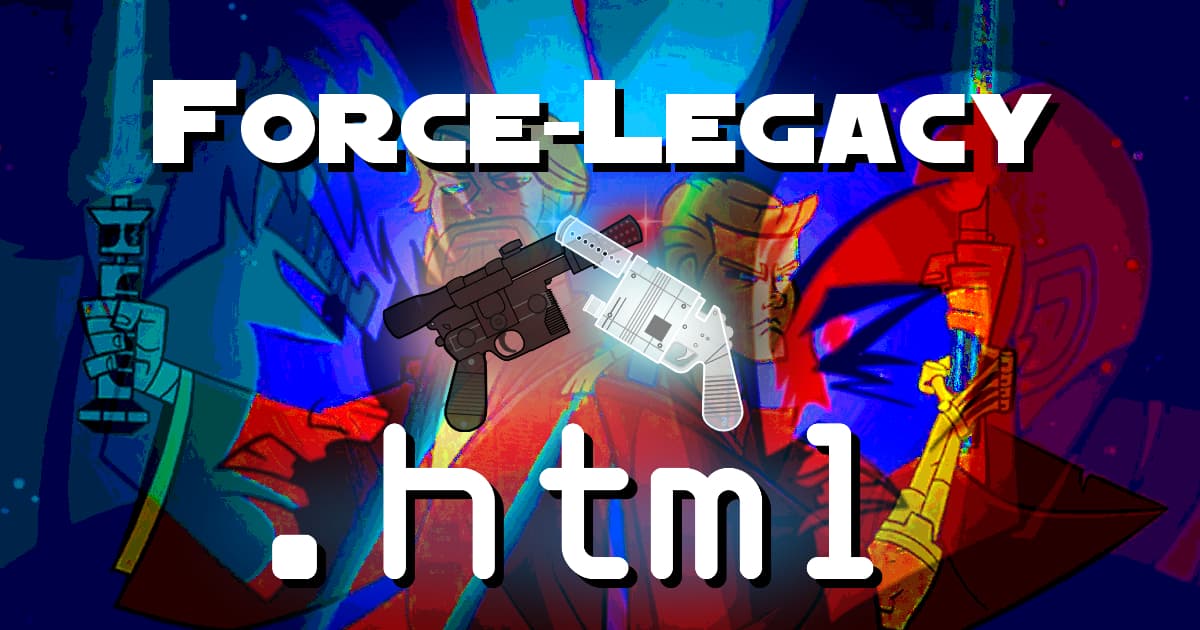 Nico and Kevo's deep dig into Star Wars has brought them face-to-face with the animated series Clone Wars! That's right, Clone Wars, not *The* Clone Wars. SW:CW, no T, you guys. The two of them needed backup to take on Genndy Tartakovsky's two-week-like-hour-long-first-season-tour-de-FORCE (lol), so they brought in X is for Podcasts's Jonah! Dylan! Kyle! And Steven! Together, the six of them sit down and take a look at a Star Wars Legend that is sort of still canon in that these stories were told somewhere else… but it's not this version. It's still fun! Join the guys for an all new .html!
---
#KeanuClub #082 – Bill & Ted Face the Music (2020)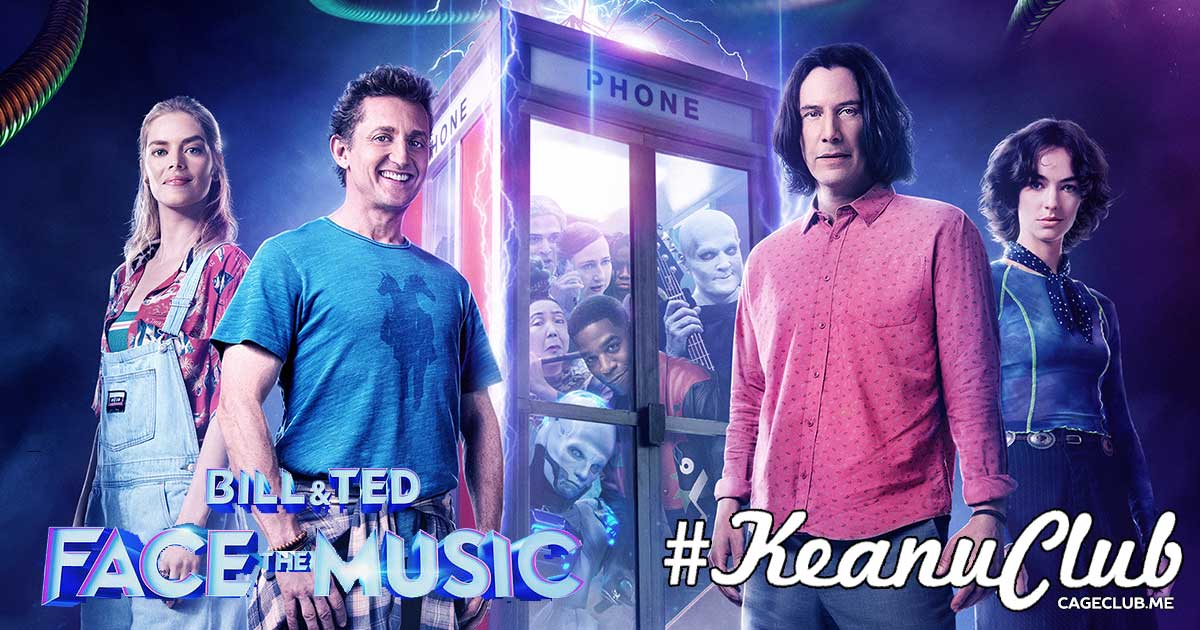 This calendar year may be an irredeemable trash fire, but a few bright lines shine through, including the totally [air guitar] Bill & Ted Face the Music! It's been nearly a year since our last #KeanuClub episode — and nearly 30 years since the last time we saw Bill S. Preston, Esq. (Alex Winter) and Ted "Theodore" Logan — but we're back in the saddle and read to save the world once and for all! In this episode, we talk about the way Bill & Ted Face the Music recaps, sets up, and sends off the franchise; the perfect additions to the cast (including Samara Weaving, Brigette Lundy-Paine, Erinn Hayes, Jayma Mays, and Anthony Carrigan); and the totally non-non-non-bogus (and positively joyous) ending. The #KeanuClub feed may be dark for a while as Keanu Reeves gears up for the fourth installments of John Wick and The Matrix, but join us for one more excellent adventure!
---
Monkey Club with Chris and Chris #011 – Going Bananas (1987)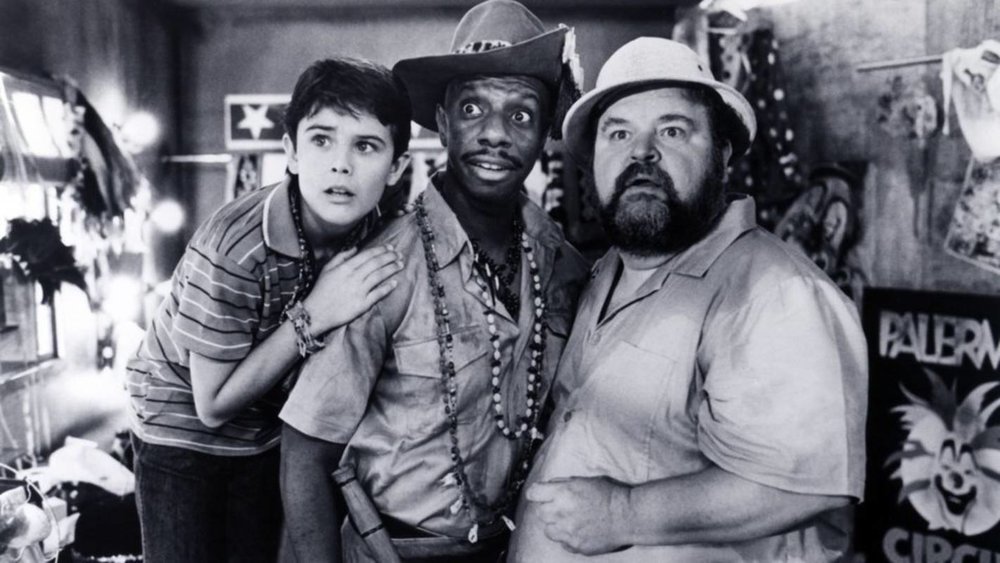 Recorded late one night in the summer of 2016, here is the fabled "Lost Episode" of Monkey Club. Until now, it has existed only in segments scattered about the hard drive of a mostly dead early-00s Gateway computer. Through an exhaustive process, it has finally been recovered and painstakingly restored.
Join Chris Podcasts (then just starting out with Now and Again), Cara O'Regan (who would go on to co-host Wistful Thinking and be an all-around regular on the CageClub Podcast Network), and Christian Larson (some guy) as they discuss a movie so horrifyingly terrible it melted down a laptop: 1987's Going Bananas.
---
P.S. I Still Love Hoffman #043 – Almost Famous: Bootleg Cut (2000)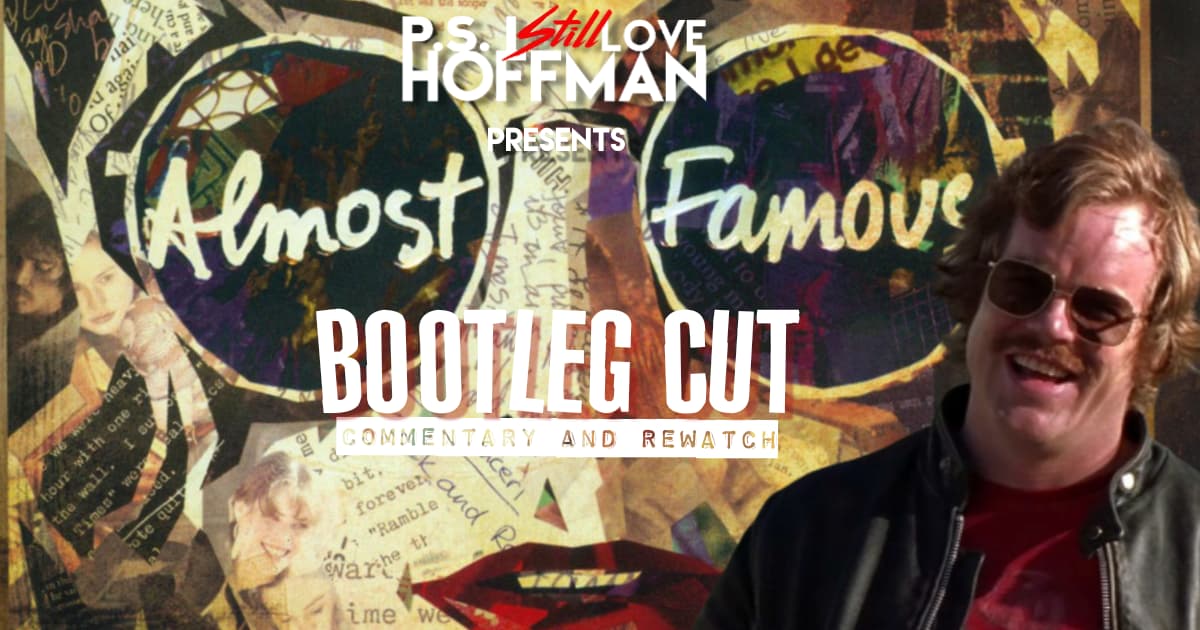 For the 20th Anniversary of Almost Famous, Brian and Kyle decided on an encore re-watch. This time, the Hoff-bros have gotten their hands on the Bootleg Cut for some extra Philip Seymour Hoffman content. Also, listen for some important breaking news!
---
The Contenders BONUS! – writer-director Rod Lurie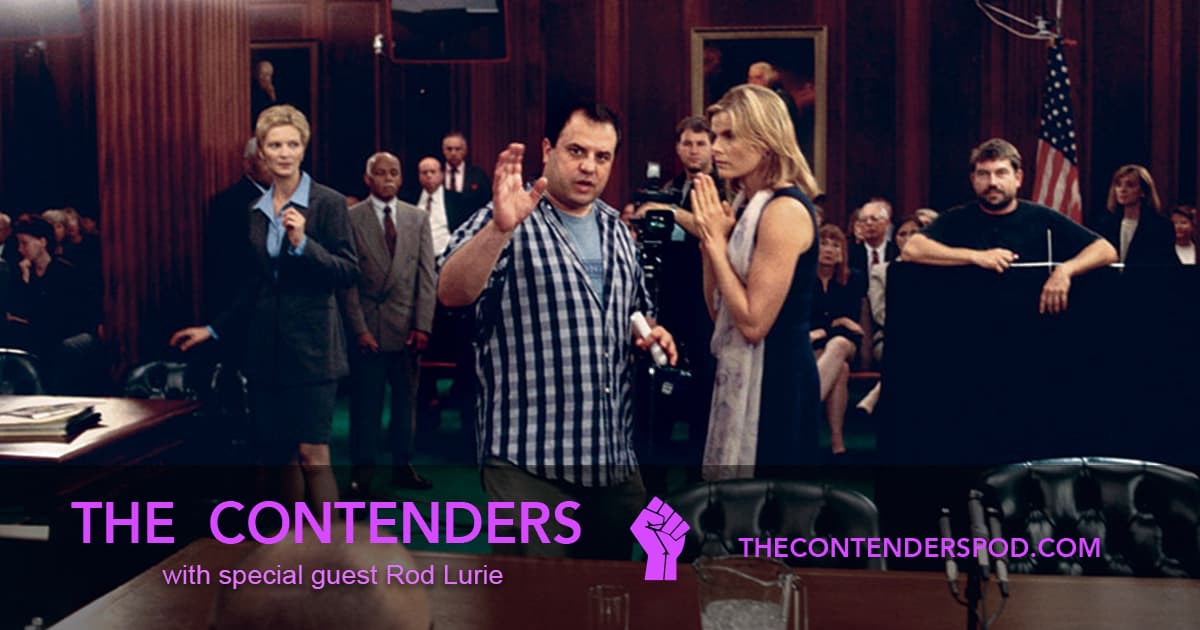 In this extra special Election Day bonus episode, the Addington siblings sit down with writer-director Rod Lurie to discuss his 2000 film THE CONTENDER, the namesake film of the podcast! Go behind the scenes of this groundbreaking and increasingly timely film about the first woman nominated to the American Vice Presidency — from directing Jeff Bridges post-Lebowski and giving space for Joan Allen's incredible performance, to getting notes from Steven Spielberg. Join us as we circle back to the movie that started it all on the 20th anniversary of its release! (And go vote!)
---
The Monsters That Made Us #2 – Dracula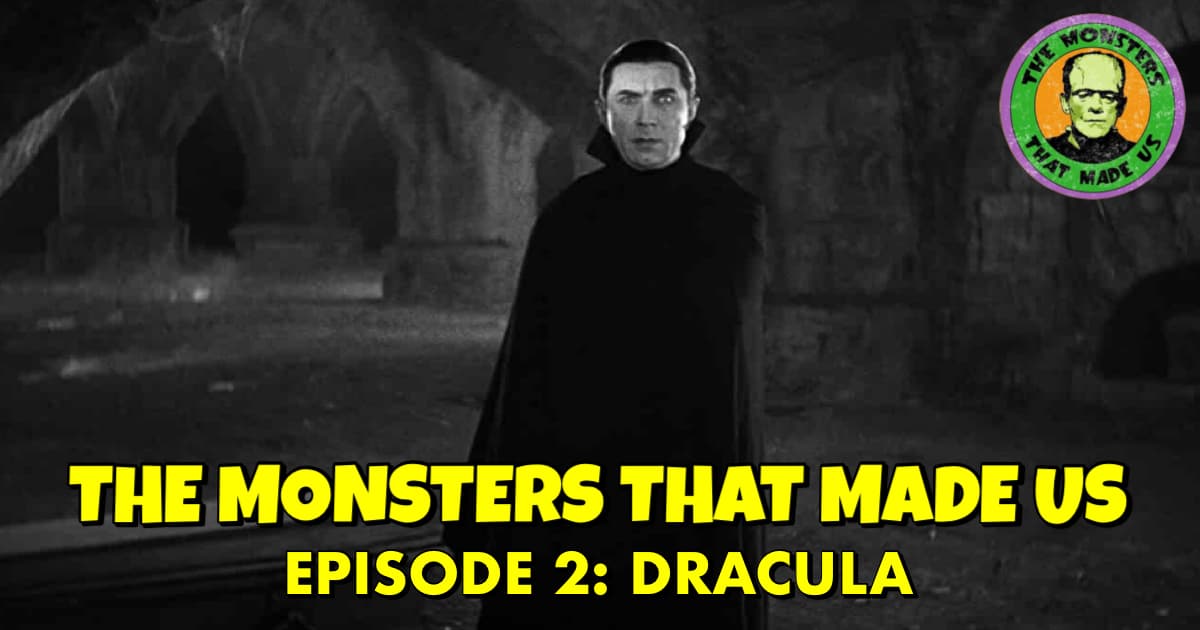 We hope you have a crucifix and some wolfsbane handy because in this episode, we're heading to London to hunt vampires! Join "The Invisible Dan" Colón and "Monster Mike" Manzi as they sink their teeth into Tod Browning's 1931 adaptation of Dracula! They dive into the evolution of Dracula, from Bram Stoker's original novel to the Broadway play to Carl Laemmle Jr.'s iconic Universal production, and discuss why Bela Lugosi remains the definitive Dracula over 90 years later.
---
Third Time's A Charm #035 – Super Mario Bros. 3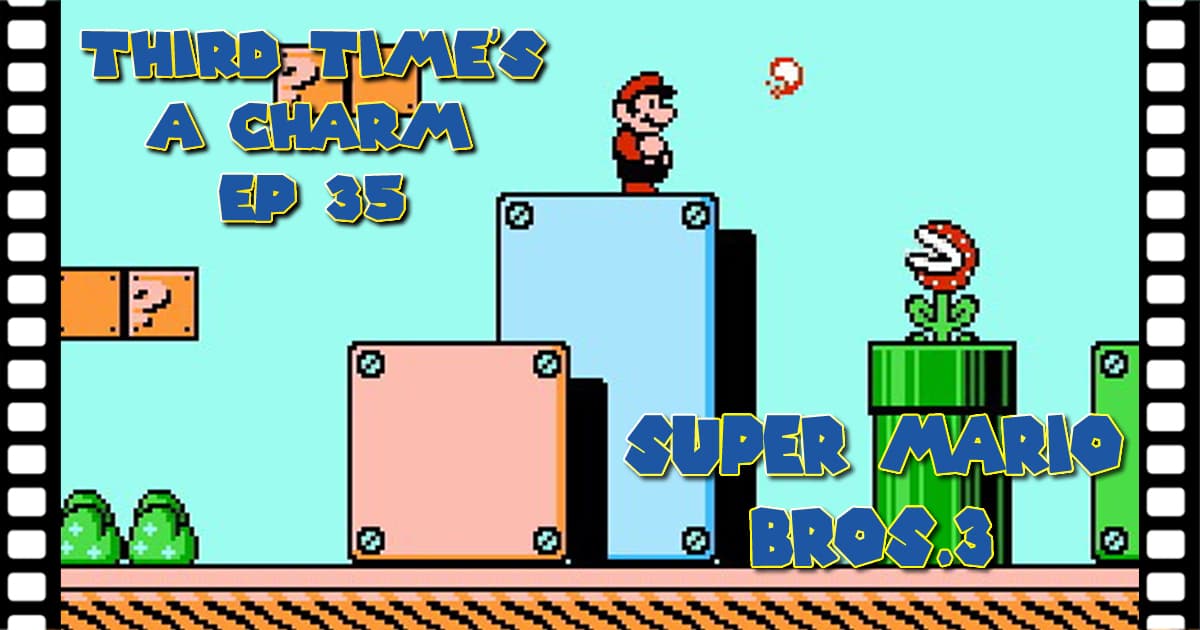 Today on a special edition of Third Time's A Charm, Mike is joined by his gaming consultant, Christian Larson, as they voyage to The Mushroom Kingdom and push the boundaries of what this show can be by reviewing a video game instead of a movie. Stay tuned for some surprise power-ups, and maybe even a bonus level! It's Super Mario Bros. 3 today on Third Time's a Charm!
---
Viva Pod Vegas #004 – King Creole (1958)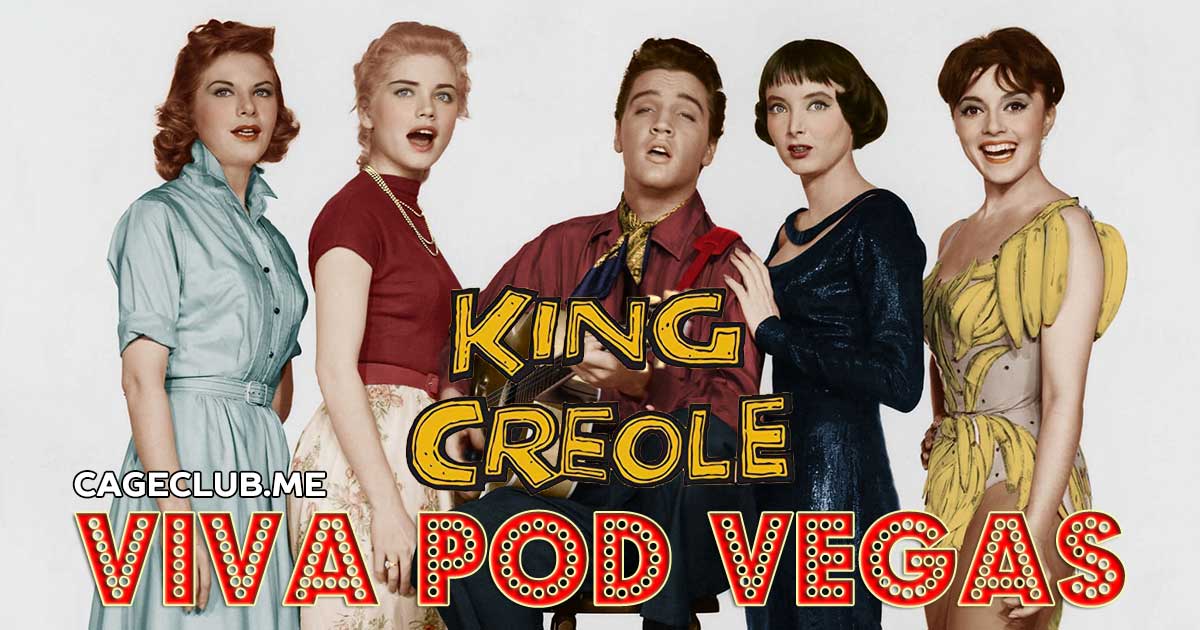 We're headed down to New Orleans for King Creole, which many (including Elvis himself) consider to be The King's best movie of all-time. Are we peaking too early, or are we lucky just to get a movie this good? In this episode, we talk about the most natural use of Elvis songs in a movie so far, the differences between a hoodlum and a hustler, and the connections that King Creole shares with both King Kong and Furious 7. We admire the stacked cast (Walter Matthau! Vic Morrow!), the fine directing (Michael Curtiz!), and great noir vibe. We also note that if Elvis's characters only realized they loved Dolores Hart sooner, they could inevitably avoid a whole lot of trouble. As Elvis's longest movie (and his third and final one released in black and white), King Creole marks a pivot point for both Elvis and Viva Pod Vegas.
---
Winona Forever #050 – Stranger Things: Season Three (2019)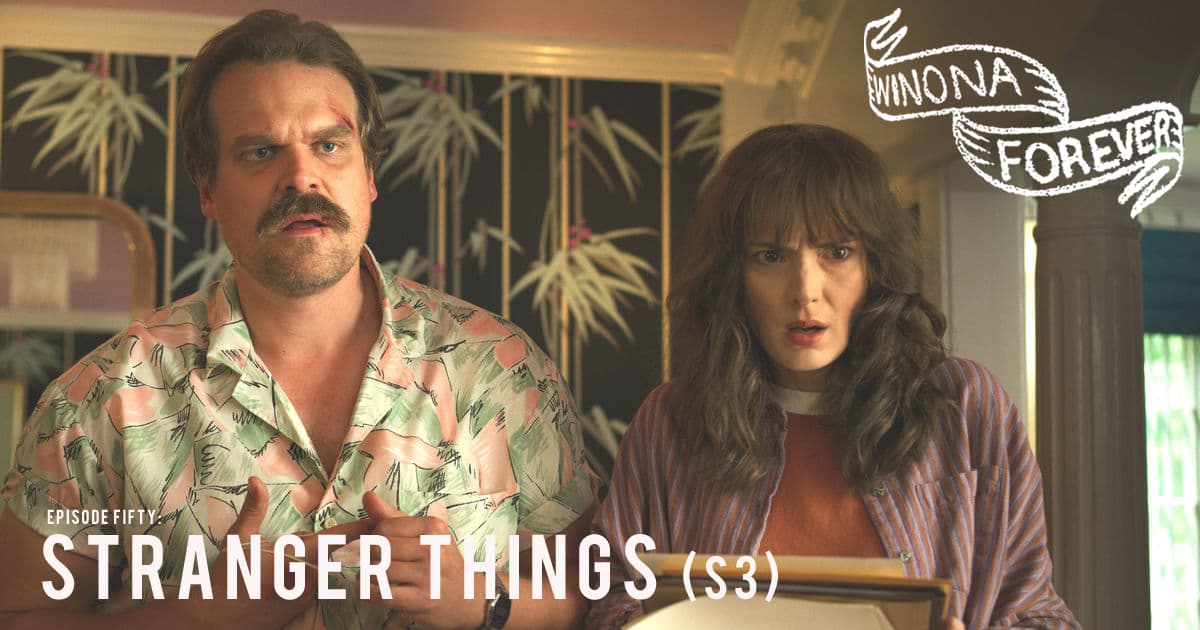 In this episode, Rekha and Lindsay talk about the third season of Stranger Things. Winona is still kick-ass, but this time she's fighting Russians.
---
Wistful Thinking #075 – Wistful Pandemic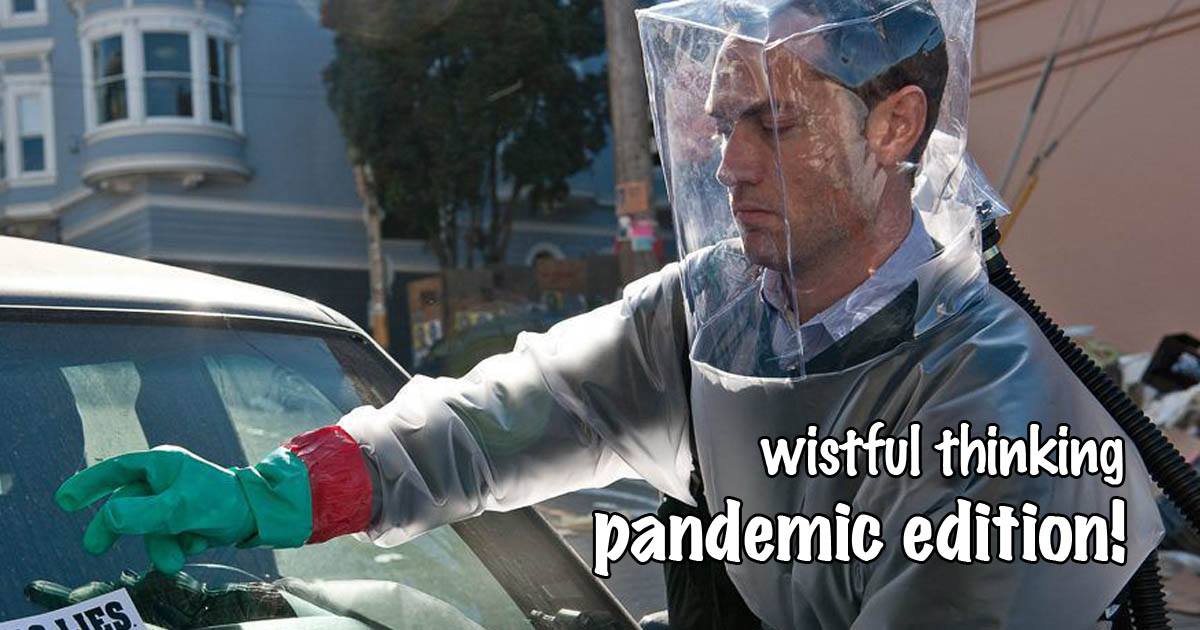 Jordan and Cara take a break from nostalgia to have a conversation about COVID-19. Dear everyone: STAY HOME!
---
THIS IS THE REIGN OF X — X-Factor 5 / The Union 1 / X-Recs!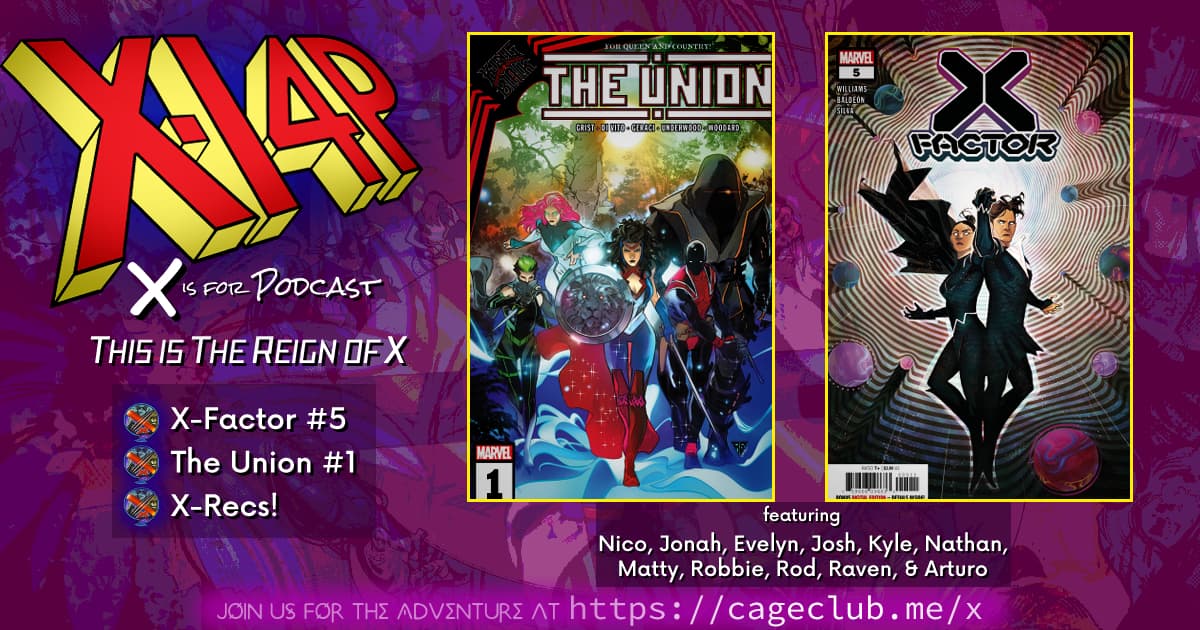 The swords have been put away and now we begin THE REIGN OF X! As part of the XI4P's expanded coverage, seeking to cover every mutant possible, the team adjusts format and moves forward into this bold new dawn. First up — X-FACTOR! Always emotional and thought-provoking, this title goes even deeper into the emotional psyche of our crew than normal, leading the room of Nico, Evelyn, Jonah, & Josh to open up about physically abusive relationships, violence against women, self-destructive behavior and more (note: trigger warning on those topics). Then, the team turns to The Union. Marvel's newest UK team. Nathan, Robbie, Kyle, & Matty talk about the title's origins in Empyre and new placement in King In Black, before discussing what they hope to see from the title and characters in the future! Then, catch XI4P's newest segment, where our crew recommends their best pics of the week – newly released or just new to them – as Rod praises Thor, Raven shows a lil more X-Factor love, and Arturo brings us to DC for The Dreaming! All this and more as This Is The Reign OF X BEGINS!