The #CageClub Podcast Network: Best of 2017!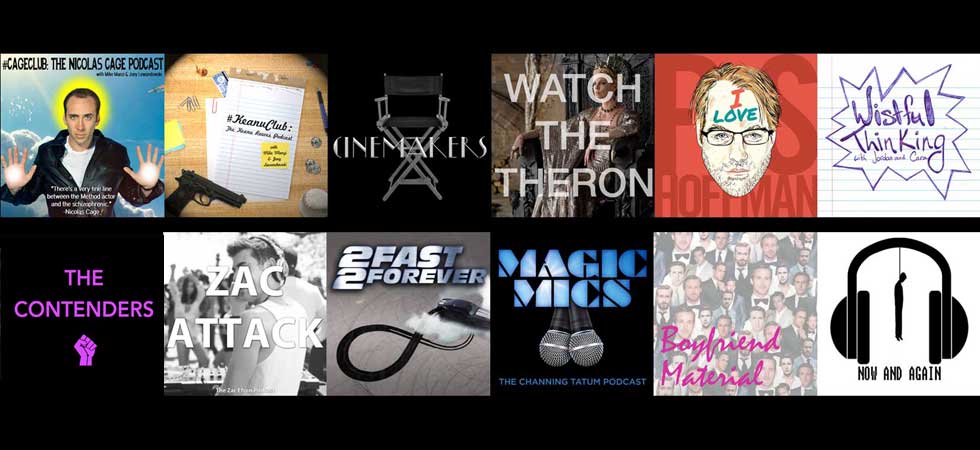 This past year was a great year for the #CageClub Podcast Network. We launched seven new shows, overhauled our website, joined Twitter, hit 50,000 total downloads and 150,000 total plays, and released 182 new podcast episodes!
Whew! That's a lot. I want to once again personally thank all of you who listen to any of our shows, interact with us on social media, or send us hate mail to read on-air. As we've said before, we'd still be doing this if you didn't listen, but it'd be a lot cooler if you did.
Like we did last year, I wanted to highlight what we feel are the best episodes for each of our shows. I'm pretty sure I'm the only human being who has heard all 182 of these episodes (if you've heard them all, too, let me know and I'll send you a prize or something). Because most of you are sane people with limited time, allow us to curate our picks for the best of 2017. Happy listening!
2 Fast 2 Forever #001 – The Fast and the Furious (Lap 1)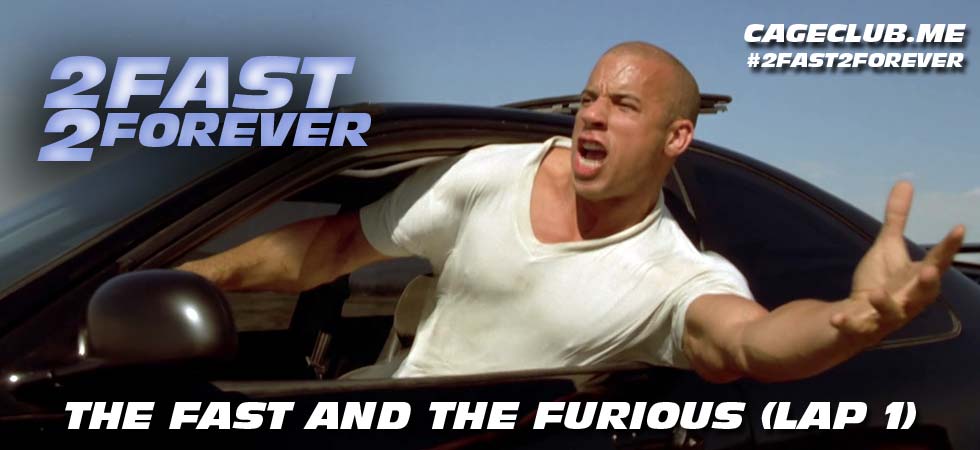 "There's all kinds of family, Brian; that's a choice you're going to have to make." And with that in mind, Brian O'Conner decided to ride or die with the Toretto crew, rather than the cops, and here we are. As we begin our journey into the unending light of forever, we kick off Lap 1 with The Fast and the Furious. We've got nitrous oxide in our blood and gas tanks for brains. Sit back, relax, and grab any brew you want — as long as it's a Corona.
---
#BoyfriendMaterial: The Ryan Gosling Podcast #001 – La La Land (2016)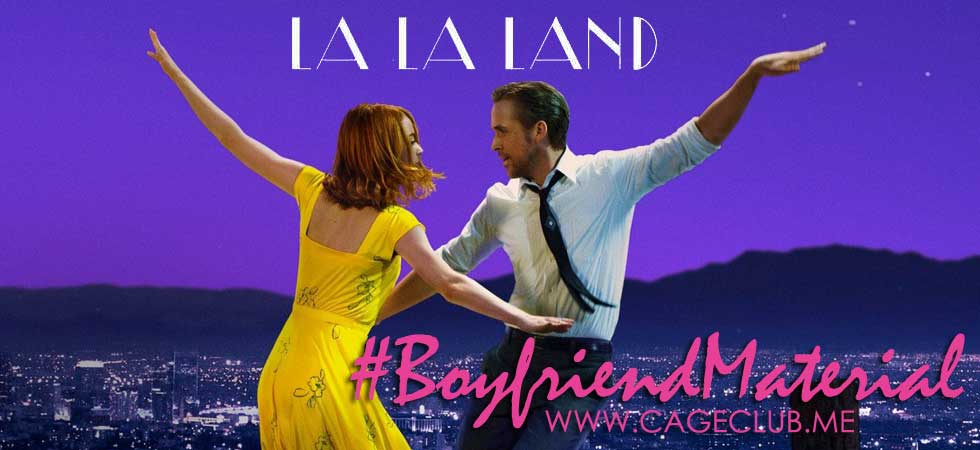 La La Land may be the most overwhelming movie Joey and Joe Two have tackled for a podcast yet. Following in the style of #ZacAttack, #BoyfriendMaterial will follow Ryan Gosling's career from new to old. But with the experience of #ZacAttack (and your stupid comments) in their pocket, beginning with a massive movie like this (which may be the most popular movie in #CageClub Podcast Network history) is a tall order. To make things worse, Joey barely had a voice for the first hour. Things pick up quickly, though, as the guys cut to the heart of why Joe Two doesn't like this movie (hint: it's Emma Stone), discuss how funny Ryan Gosling is ("I've been Shanghai'd!"), and then unveil games — new and old!
---
#CageClub: The Nicolas Cage Podcast #087 – Inconceivable (2017)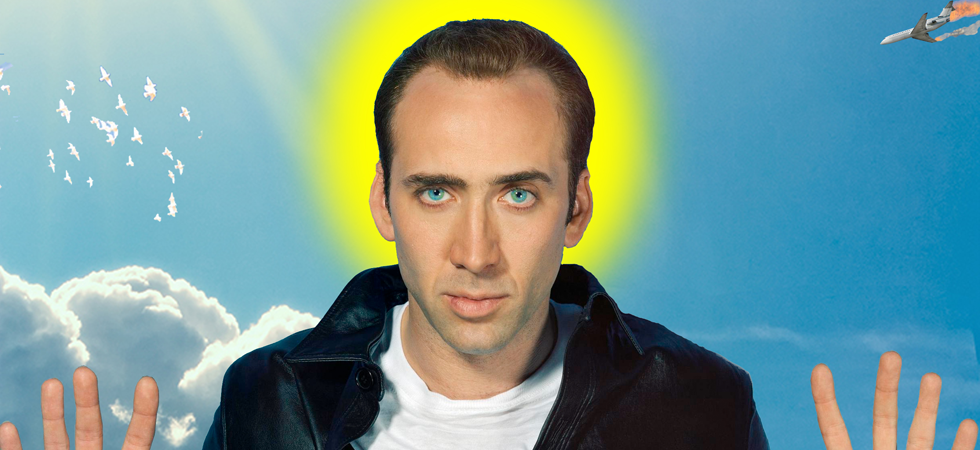 The only downside to Inconceivable is that it doesn't have a whole ton of Cage in it. The rest? Oh boy, the rest is absolute peak madness, anchored by two actresses trying to out-crazy one another. If you like Lifetime movies, buckle in — you're in for a ride.
---
Cinemakers: Steven Soderbergh #008 – Out of Sight (1998)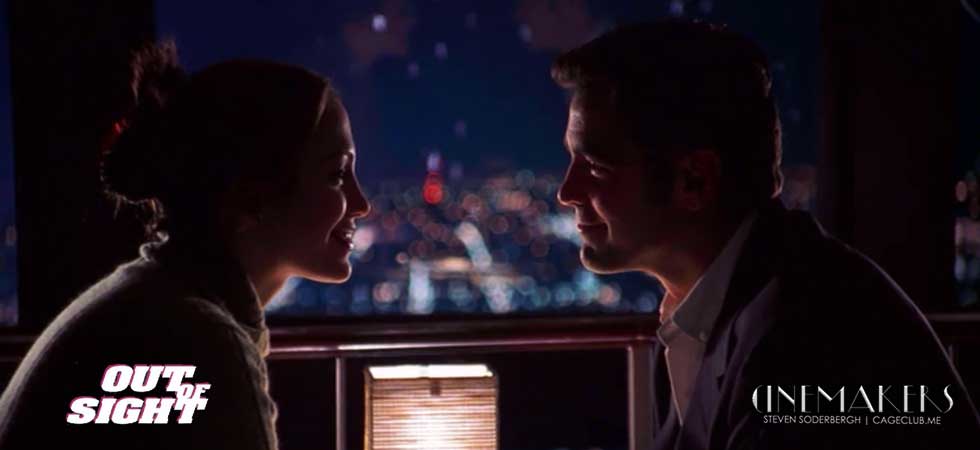 Out of Sight is a perfect movie and there's nothing you're going to say that will dissuade us from thinking that. Prepare yourself for an hour-long love fest to the best film in the careers of Steven Soderbergh, George Clooney, and Jennifer Lopez. (Yes, really; she's GREAT in this!)
---
#KeanuClub: The Keanu Reeves Podcast #041 – The Matrix (1999)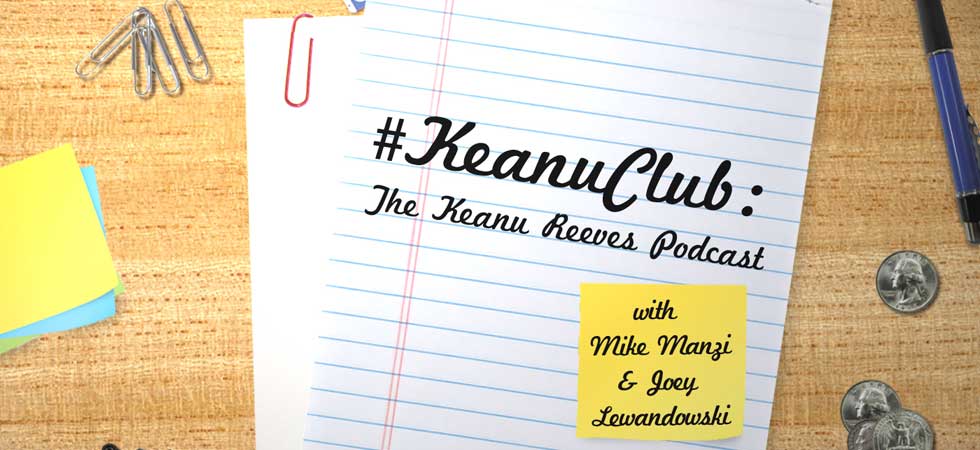 Whoa.
---
#MagicMics: The Channing Tatum Podcast #001 – Coach Carter (2005)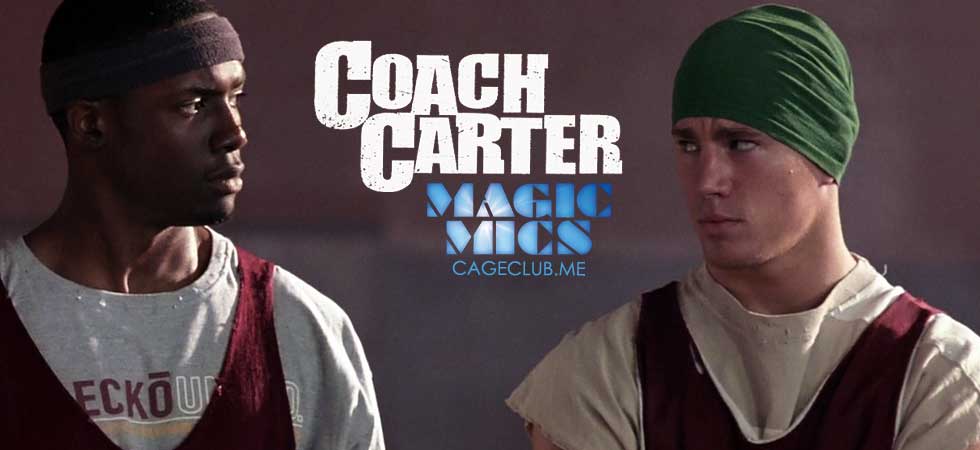 Considering Coach Carter is Channing Tatum's first movie, he's on screen for a remarkable amount of time. Sure, he leaves the movie down the stretch — we can't all get what we want, all of the time — but who in their right mind would play a defensive first white boy in a basketball game where you're down big and need to catch up in a hurry? Not Coach Carter, sir, no sir. Also, as an added bonus, we get some Channing Tatum freestyling PLUS two shirtless scenes. Will he wind up with a higher shirtless average than Zac Efron? It's a question we'll find out together at the end of this #MagicMics journey. Also, we need help coming up with a nickname for Channing, so email us and give us your suggestions, please.
---
The Now and Again Podcast #032 – Now! 13, Side B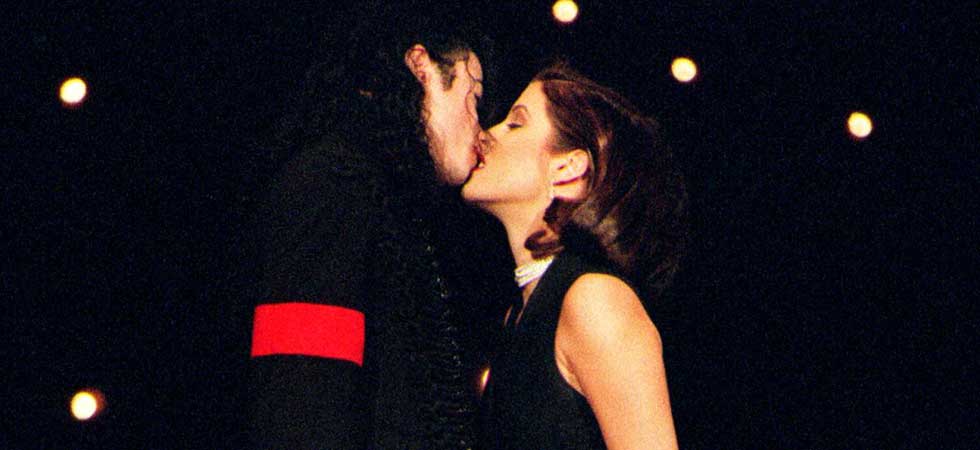 It's unfortunately still 2003, and Nico and Chris and Now are going through their awkward high school years. They spend nearly a half hour before getting to the second track because they're too busy talking about Cage-nections, King-nections and everything but the songs. Chris, for some reason, is obsessed with songs that are funny but not joke-y. Meanwhile, the fart rock circus comes to town and Clocks save us in the nick of time (heh heh ughhhh). Plus: Nico reports back from NYCC and the gang attempts to explain the NJ music scene in the early aughts.
Playlist for Now! That's What I Call Music, Volume 13
---
P.S. I Love Hoffman: The Philip Seymour Hoffman Podcast #039 – Capote (2005)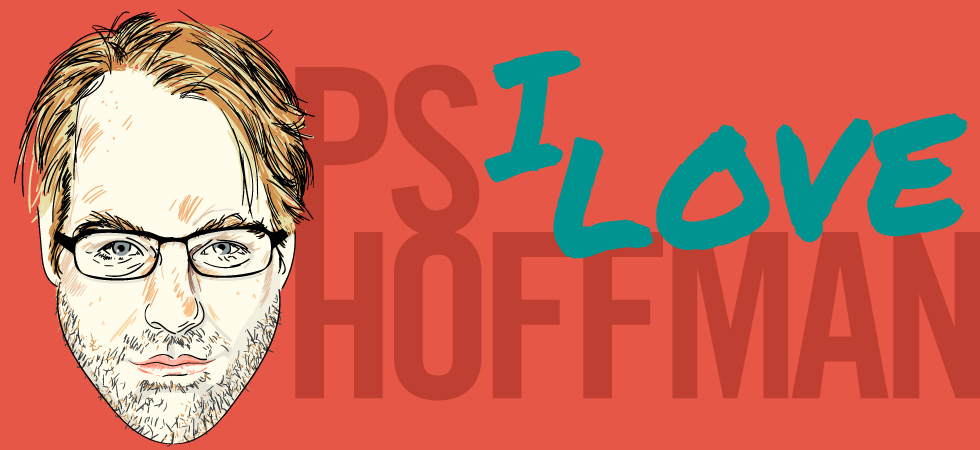 Wow… it's here, Hoff-fans! Thirty-nine episodes in and we've come to Capote: the film that made Philip Seymour Hoffman a household name (if you didn't already know him before). Join the guys and returning guest, actor John Hardin, as they discuss the process of creating (as opposed to mimicking) a voice, the definition of a biopic, and the role that garnered Philip Seymour Hoffman his Oscar win!
---
Watch The Theron #003 – That Thing You Do! (1996)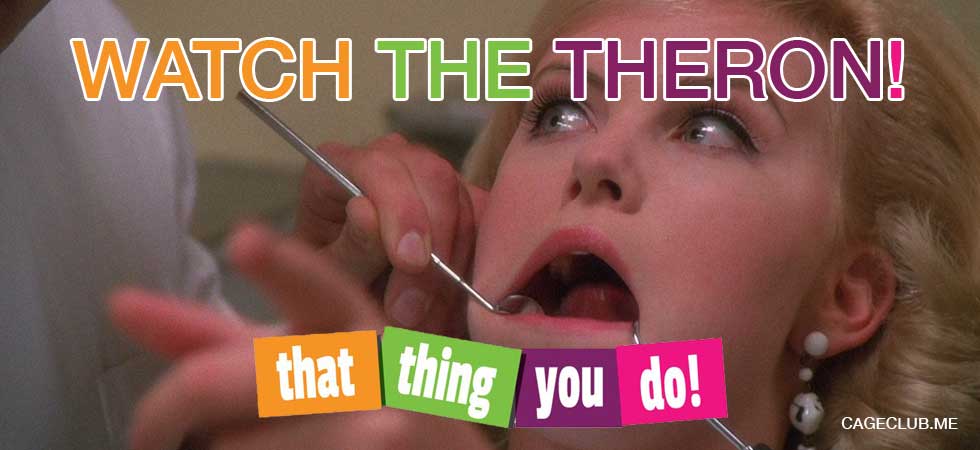 The #HANX Cut of That Thing You Do! features a whole lot more Charlize Theron, which is right up our alley. Clocking in at nearly two-and-a-half hours, this version more clearly shows the disintegration of her relationship with Guy, and her growing fondness for her dentist. But a question: is that dentist really so handsome that she doesn't realize how catchy the title song is? Also, another question: did we uncover a weird tooth fetish growing inside the mind (or mouth) of director Tom Hanks? Lastly, brace yourself for an extended tangent/analogy about how the cash grab nature of the Buffy, the Vampire Slayer DVDs relates to this movie!
---
Wistful Thinking #018 – Little Women (1995)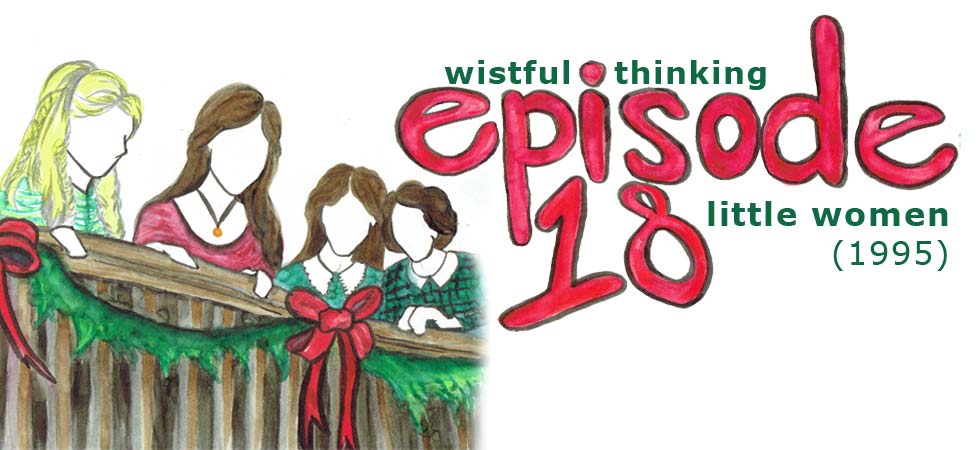 In this episode, Jordan and Cara revisit the 1995 film adaptation of the novel Little Women. They talk about Louisa May Alcott, the enduring nature of her story and characters, and how lucky we all are not to live in the past.
---
#ZacAttack: The Zac Efron Podcast #028 – Miracle Run (2003)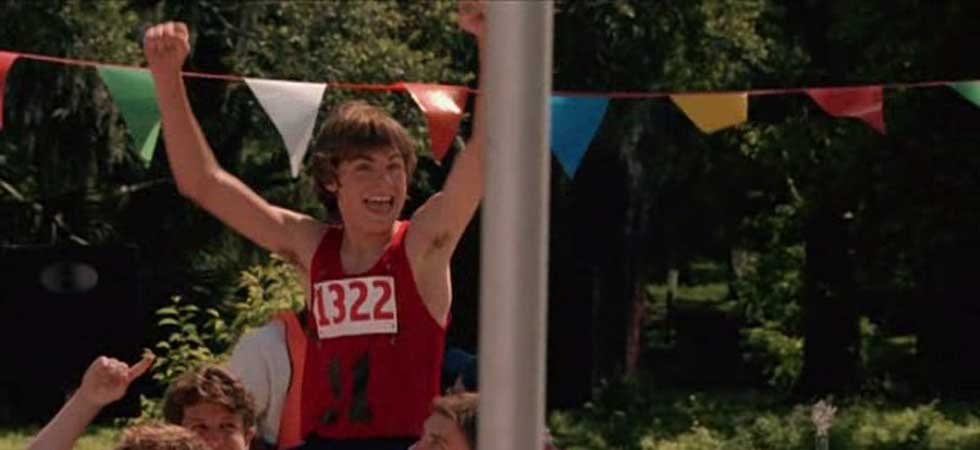 Just like that, Joey and Joe Two had seen every Zac Efron movie. And since Miracle Run was a Lifetime Original Movie, you KNOW we have thoughts about it. Is it cheesy? Is it #problematic? You already know the answers!