The CageClub Podcast Network: Best of 2019!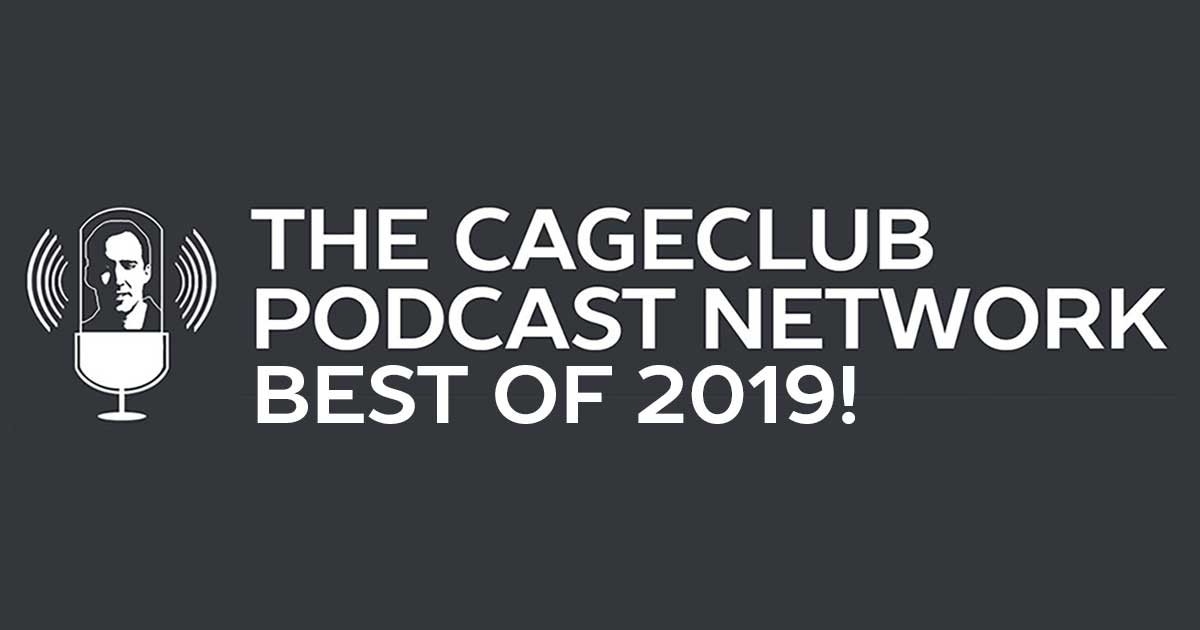 The CageClub Podcast Network continued to grow in 2019, releasing close to 600 episodes, including our 1,000th! This year also marked, in a way, the start of Phase II of the network, as we doubled down on what really worked, and focused our efforts on growing shows, rather than just adding new ones. We did that, too, though, as we added five new shows!
Like I did last year (and the year before), I want to thank you all for listening. If you're on the hunt for your next favorite podcast, our hosts have selected their favorites from 2019. If you need a place to start, look no further than the episodes below!
Want even more year-end goodness? We've put together our picks for the best movies, TV shows, and performances of the year.
---
The CageClub Podcast Network Celebrates its 1000th Episode!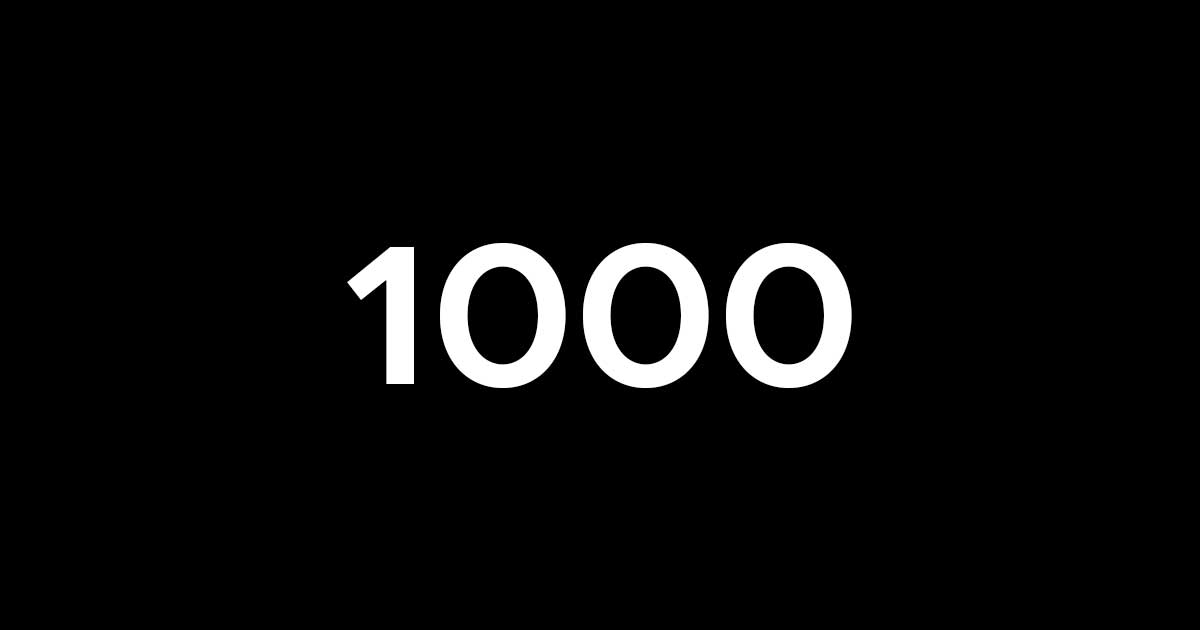 In August 2015, we released our very first podcast and proceeded to tear through Nicolas Cage's filmography at a breakneck pace. We had no idea that we'd continue after we finished Cage's filmography, but we asked, "What's next?" and went from there. After nearly four years, we are releasing our 1,000th episode.
In this episode, Joey Lewandowski talked many of your favorite CageClub Podcast Network hosts: Mike Manzi of Third Time's A Charm, Joe Two of 2 Fast 2 Forever, Chris Podcasts of Now and Again, Brian Rodriguez of High School Slumber Party, Kyle Reinfried of Foodie Films, Jordan Polan-Clarke and Cara Gael O'Regan of Wistful Thinking, Aislinn Addington of The Contenders, Lindsay Gibb of Winona Forever, Jonah Rubino of X is for Podcast, and Nico Vasilo and Kevo Risse of .html.
This is the 1,000th episode released on the CageClub Podcast Network. Thank you all for listening.
---
2 Fast 2 Forever #046 – The Italian Job (2003)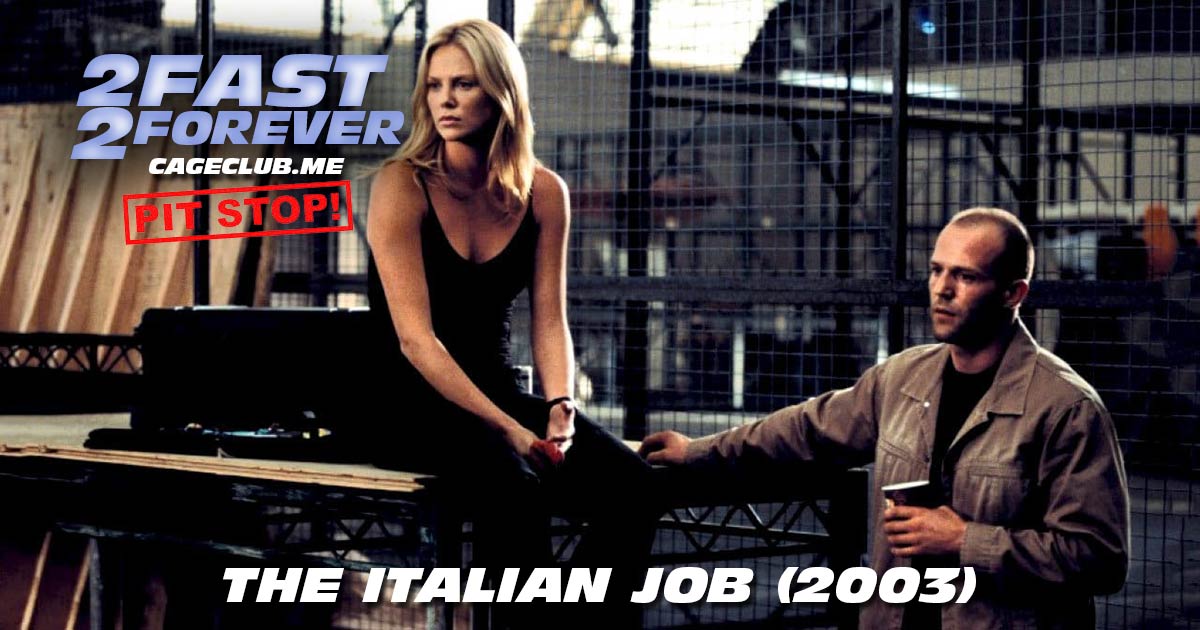 One of the biggest takeaways from Hobbs & Shaw came from a throwaway line. As Shaw walked Hobbs and Hattie through his garage, he pointed at his MINI Cooper and mentioned it was for a previous job he'd pulled. And with that — plus confirmation from director David Leitch — The Italian Job was officially inducted into Fast and Furious canon. Now, it's time to come up with all sorts of wacky theories. In this episode, we do all of our normal top-of-the-show stuff, but then let our minds run wild with new theories about how Stella and Handsome Rob became Cipher and Shaw, why Stella turns evil, and who the mysterious Eteon voice may really be.
---
#BoyfriendMaterial #020 – The Notebook (2004)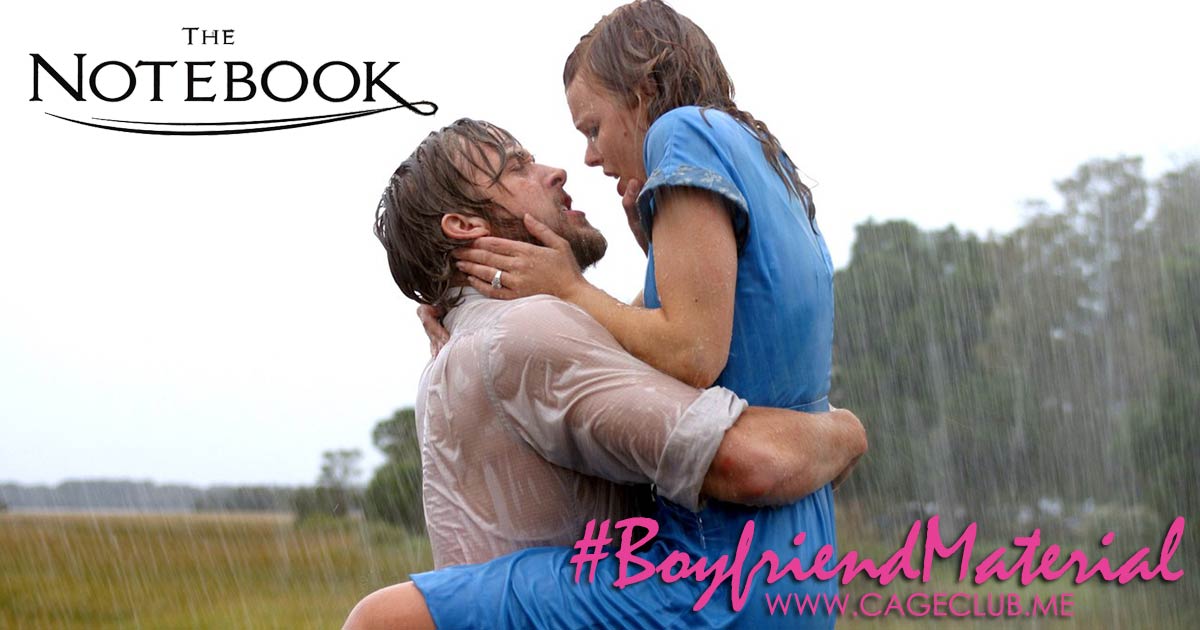 The Notebook has been the White Whale of #BoyfriendMaterial. From the very beginning of the podcast, Joey has been looking forward to finally watching what may be *the* Ryan Gosling movie, while Joe Two counted down the days until they got to talk about it. The time has finally come, after the Joes watched it together and recorded live in-person. Did Joey like it? Did he cry? Was the movie worth the wait? Listen and find out!
---
#CageClub #103 – Grand Isle (2019)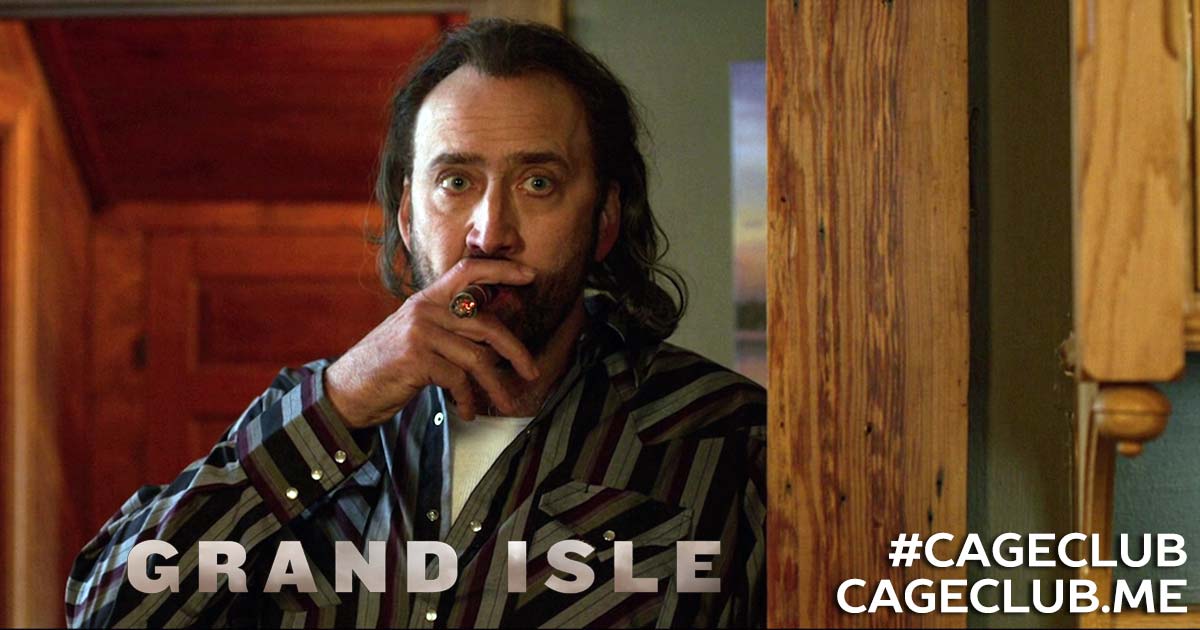 Grand Isle marks the fifth new Nicolas Cage movie in five months, and (maybe?!) the final one in 2019. What a year it's been! In this episode, we're preparing for the looming hurricane (and marital strife) by talking about all of the craziness in Grand Isle, where it ranks among Cage's 2019 releases, and how this feels like an amalgamation of a handful of his other movies. We also talk about KaDee Strickland as a brunette Nicky Whelan, Luke Benward as a buff Slow Joey, and (of course) Nicolas Cage in mutton chops with a cigar in his mouth. We also look ahead to the early releases of 2020, throw out a few suggestions on how we can keep the Cage Chain going, and wonder if any other actor in history has ever had such a prolific streak of releases.
---
Cinemakers: Matt Stuertz #056 – RWD (2015) and Tonight She Comes (2016) + Director Interview!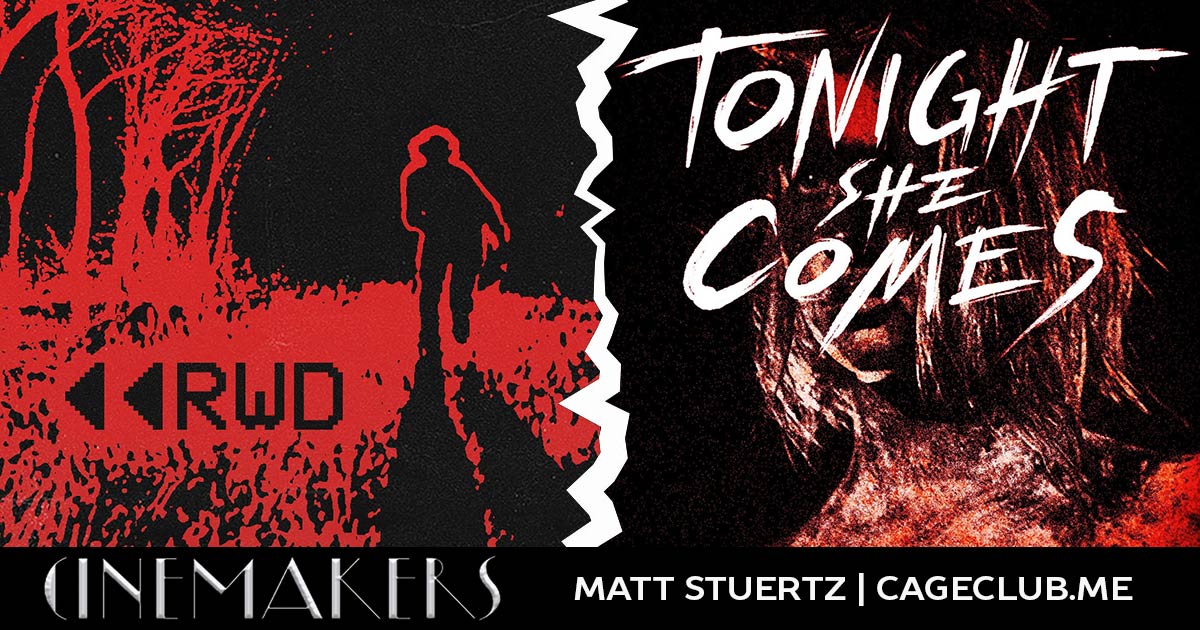 Before we begin our next Cinemakers series, we're taking a quick detour for another one-shot and some catch-up. In this episode, Mike and Joey talk about RWD and Tonight She Comes, then welcome in director Matt Stuertz for an interview and chat! We break down the found footage film RWD, then Matt's blood-soaked (and disgusting) follow-up, Tonight She Comes. How did Matt's filmmaking evolve from one film to the next? What was shooting the films like? What's he got coming next? Stay tuned to find out all of these answers, plus what's in store for the near future of Cinemakers!
---
#CruiseClub #014 – Far and Away (1992)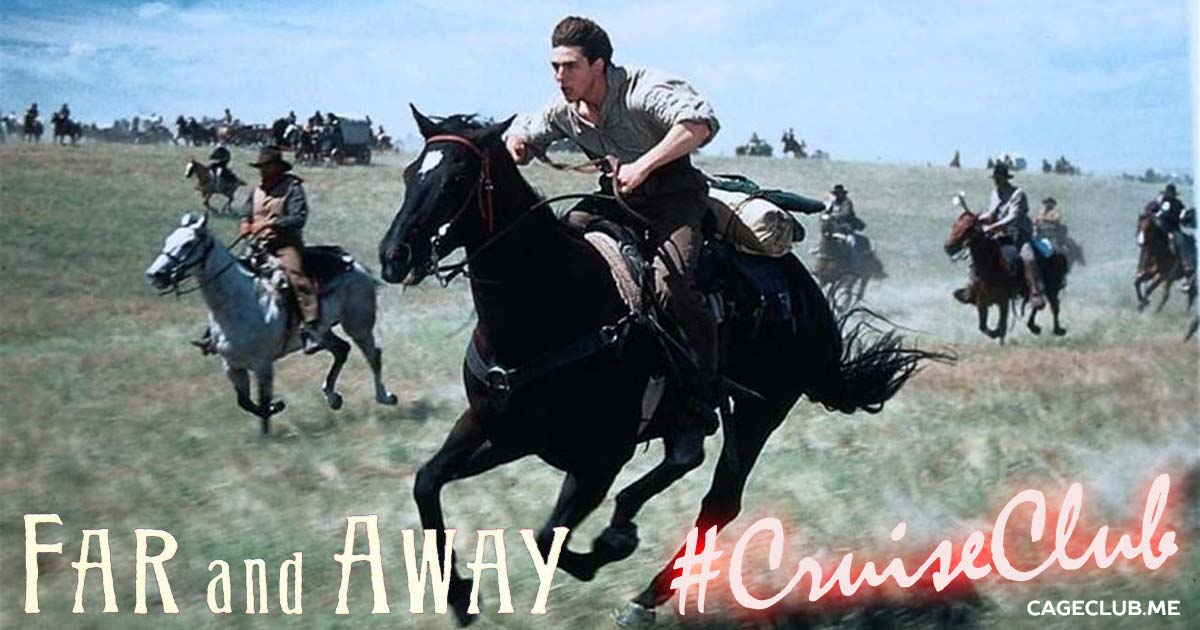 It's a testament to the incredibly deep filmography of Tom Cruise that Far and Away is as great as it is, and yet no one talks about it among Cruise's best films! Looking down the barrel of a nearly 2.5 hour Irish epic may be intimidating, but #CruiseClub hasn't let us down so far, and this is no exception. Joining us on this episode is Michael Domanico, the host of the Not Her Again podcast. We discuss whether or not the central love story (as portrayed by the newly-married Cruise and Nicole Kidman) works, the surprising — and very welcomed — humor of a movie like this, and what the ideal tactics for a land grab would be. Also, as the resident in-house expert, Michael offers some expert advice for Joey's upcoming July-a Roberts mini-binge.
---
Foodie Films #030 – First Cut: Pat LaFrieda, Jr.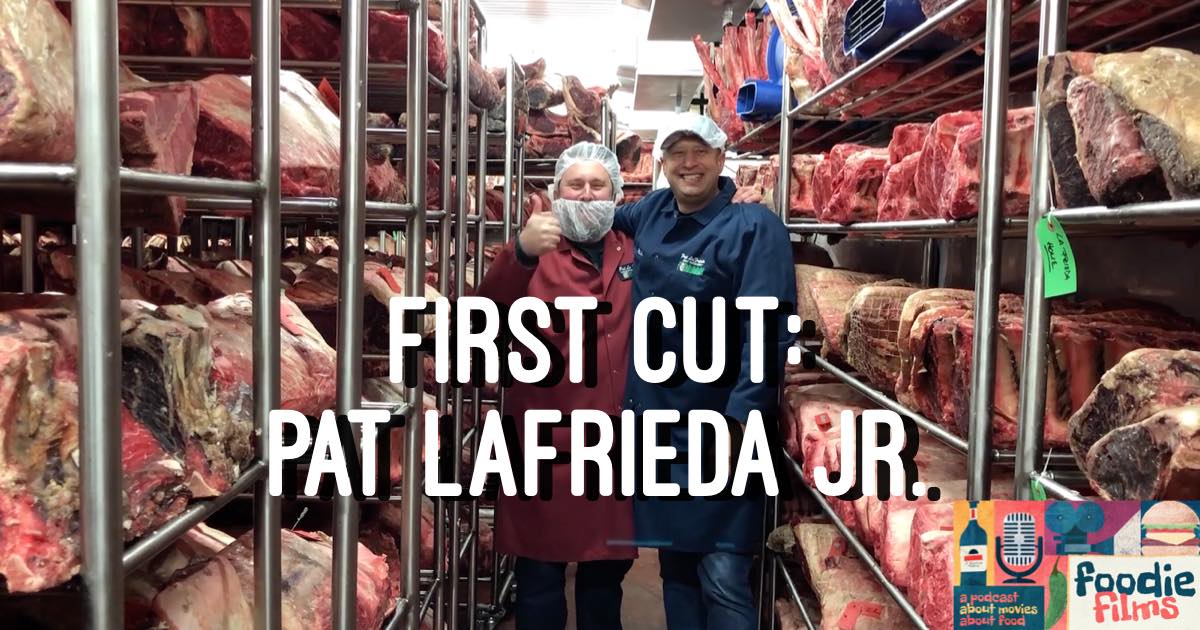 On this episode, Kyle is joined by butcher, meat magician, and CEO of LaFrieda Meat Purveyors, Pat LaFrieda, Jr. They discuss the origins of his company, the history of the meatpacking district, what it means to be and Italian-American immigrant, the misconceptions of the meat industry, a couple of meat movie scenes, and much more! You can follow Pat on Twitter or Instagram @patlafrieda, and you can buy his book Meat: Everything You Need to Know on Amazon (or wherever fine books are sold).
---
#HANX for the Memories #003 – Bosom Buddies: Season 2 (1981-1982)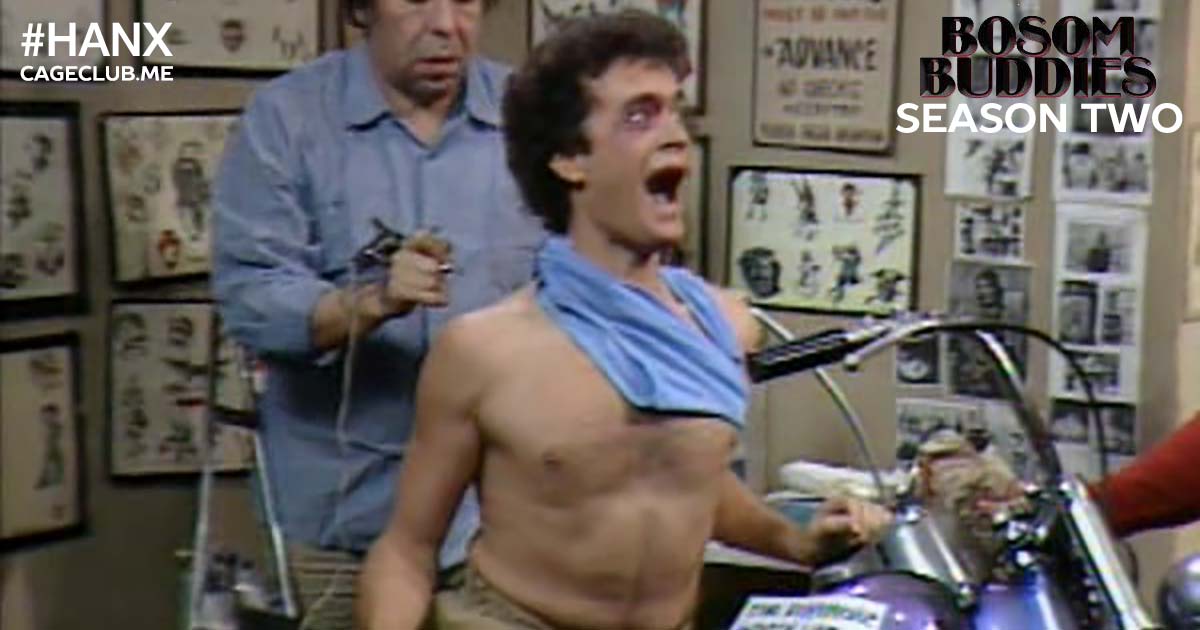 Bosom Buddies began as a buddy comedy dressed (pun… intended?) in a show where men are forced to dress like women to secure housing in an affordable NYC building. Season Two just about abandons that premise altogether and doubles down on the crazy. In this episode, we welcome back our resident TV expert, Brian Rodriguez of High School Slumber Party, to talk about a season in which Kip and Henry open their own business, re-live their high school years, nearly die, gamble away a fortune in Monte Carlo, water balloon Richard Nixon's car, date a satanist, aid the mob, fake Hildy's death, and nearly die again. Whew!
---
High School Slumber Party #060 – Freshman Yearbook Special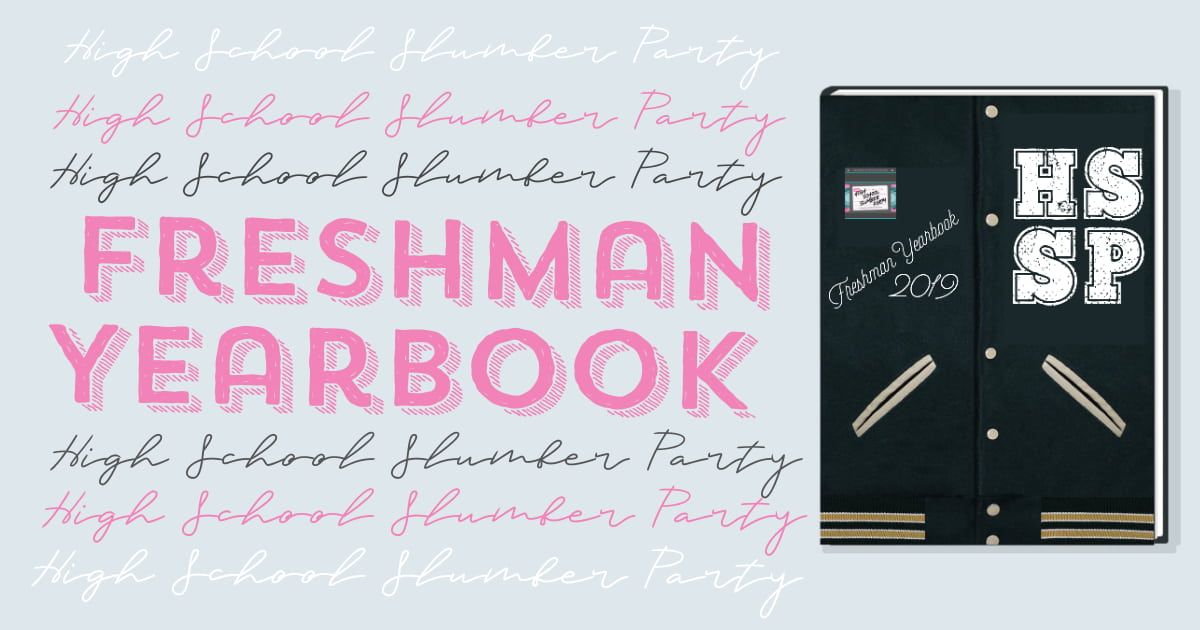 The freshman superlatives are here! Welcome to a unique episode of High School Slumber Party: our Freshman Yearbook Special. Brian reveals your picks of your favorite high school films and characters from what's been covered so far on the podcast. The Godfather, Joey Lewandowski (2 Fast 2 Forever), stops by to give his esteemed opinion on the slumberers' picks, as well as a recommendation for whether or not our freshman class will need to go back to summer school!
---
.html #072 – Holiday HTML Office Party #2! Wrap Battle (2019): Part 1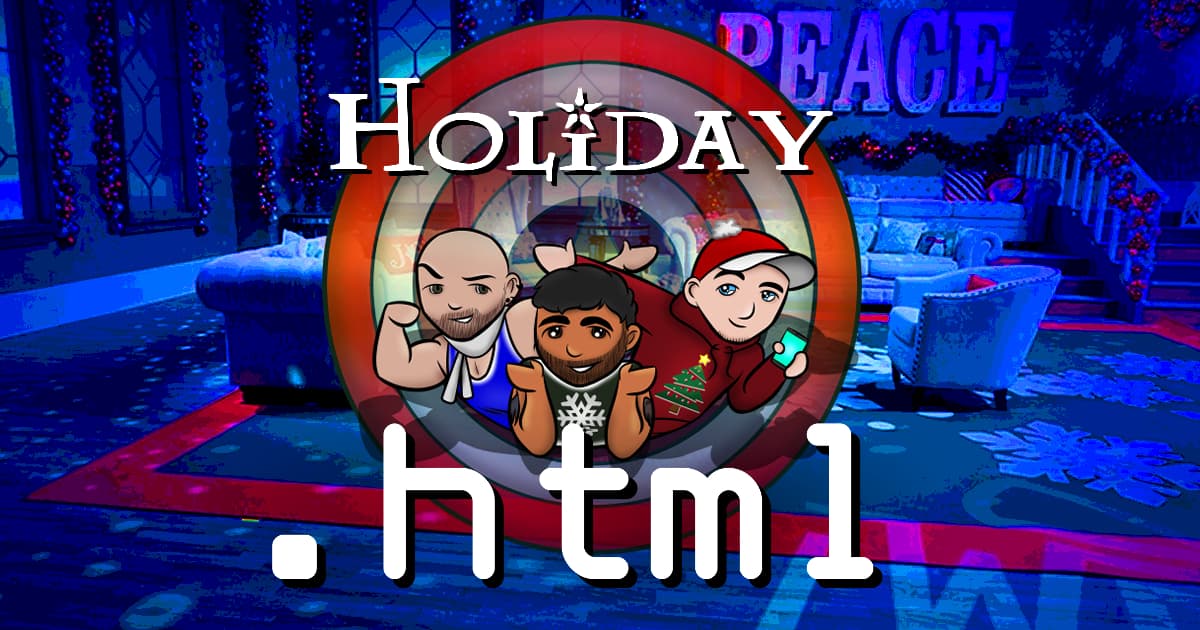 This holiday season, Nico and Kevo wanted to create some magic that couldn't be forgotten. Lo — a gift! Freeform provided one in the form of Wrap Battle, a three-night, six-episode, nine-contestant foray into experimental art. Now, a championship reality competition about gift wrapping needs more than two hosts. Enter: Jonah! Joey! Together, this holiday foursome digs into the most magical thing anyone can imagine: cutthroat competition on an all-new holiday .html!
---
#KeanuClub #081 – Toy Story 4 (2019)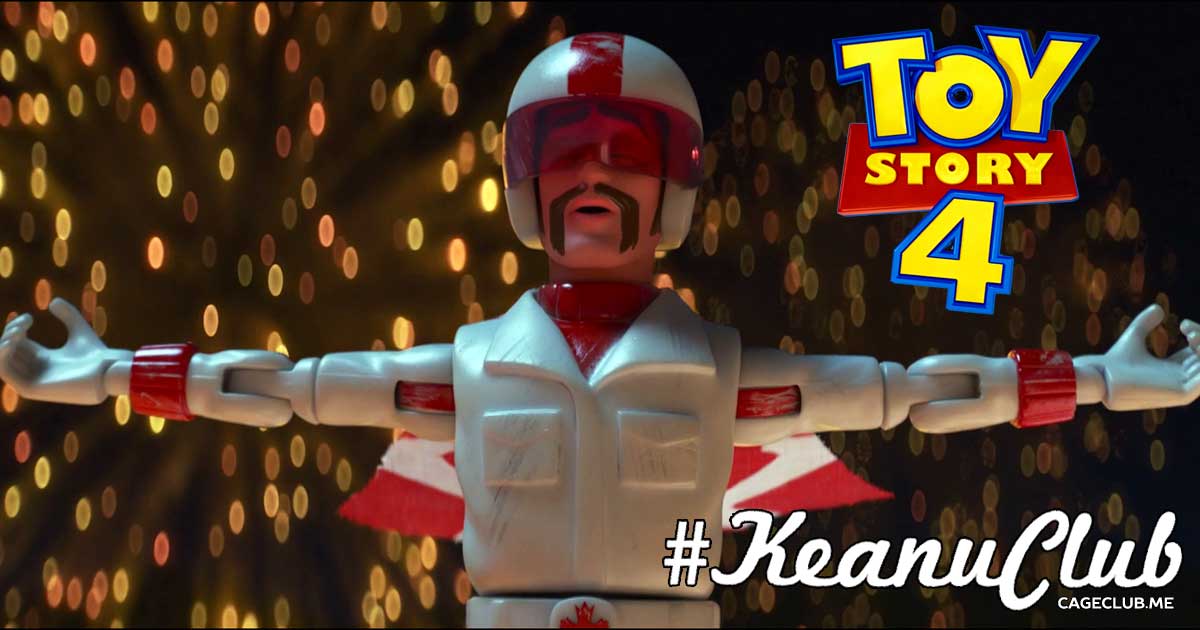 Look who jumped 40 school buses and landed back in my life! The Year of Keanu continues (and concludes?) with the first Pixar film ever covered by our network: Toy Story 4! We're saving our deep dive on the Toy Story movies (and the franchise as a whole) for our episodes over on #HANX for the Memories, but we're taking a deep dive into all things Duke Caboom, because he's the Canuck with all the luck! In this episode, we wonder when the toys gain sentience, mourn the saddest Boxing Day ever, and wonder if Duke and Bo Peep ever dated. We also remember disappointing toys from our childhood, talk about the staggeringly gorgeous animation, and talk about whether or not Toy Story 4 marks the end of the franchise.
---
#MagicMics #014 – GI Joe: The Rise of Cobra (2009)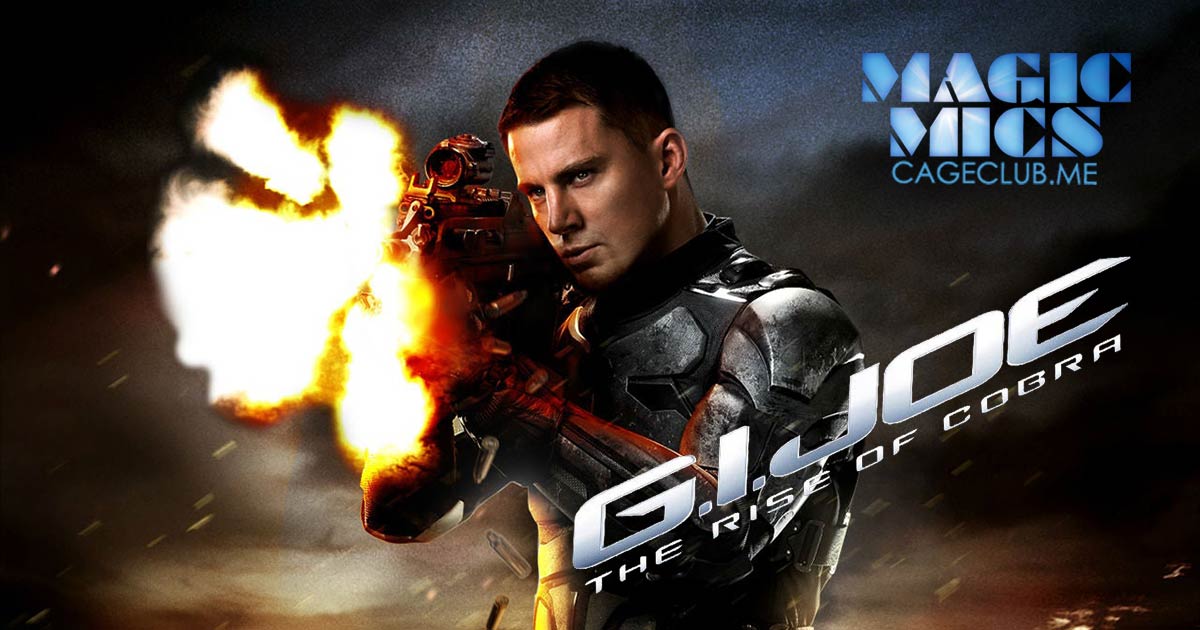 G.I. Joe: The Rise of Cobra is a difficult movie to talk about. Do we love it? Do we hate it? The reality: it's somewhere in between. G.I. Joe feels like the movie that Channing Tatum has been working his entire (short) career (so far), and he's genuinely great in it as a squadron leader. The problem: the movie is too long with too much nonsense. Oh well! The most important thing about this movie is that it hits the Channing Tatum superfecta: he dances, he fights, he's shirtless, and he strips. That's all that really matters.
---
The Now and Again Podcast #069 – The Carly Rae Jepsen E•MO•TION Minute: Dedicated (Album Reactions)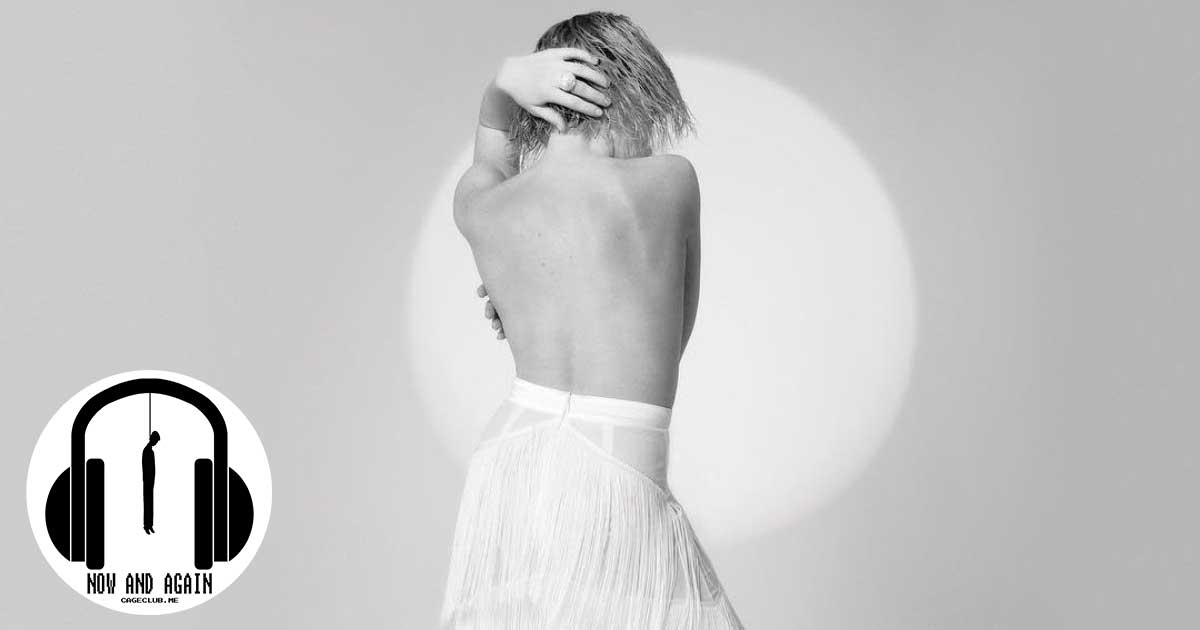 At the tail end of a lovely, sunny, inebriated Camp CageClub 2: The Quickening, the Now and Again boys squeezed into a bedroom with CageClub Commander (and occasional friend of the show) Joey Lewandowski to talk snap reactions to Dedicated. Hear the hot takes and raucous disagreements that occur as hahaha just kidding we all love it, but listen to the episode to find out why and how much!
---
P.S. I Still Love Hoffman #011 – Twister (1996)
Welcome to the Suck Zone — Population: 2. Kyle and Brian rewatch a blockbuster of proportions only mother nature can fathom; the Hoff-bros are talking about Twister! Our main man, Philip Seymour Hoffman, shines as Dustin Davis aka Dusty: the most colorful member in this gang of Tornado chasers. While Twister may not be for everyone, it's a film that many Hoff-Fans cite as the first movie they saw our main man in!
---
The Reel Bad Podcast #100 – Cool as Ice (1991)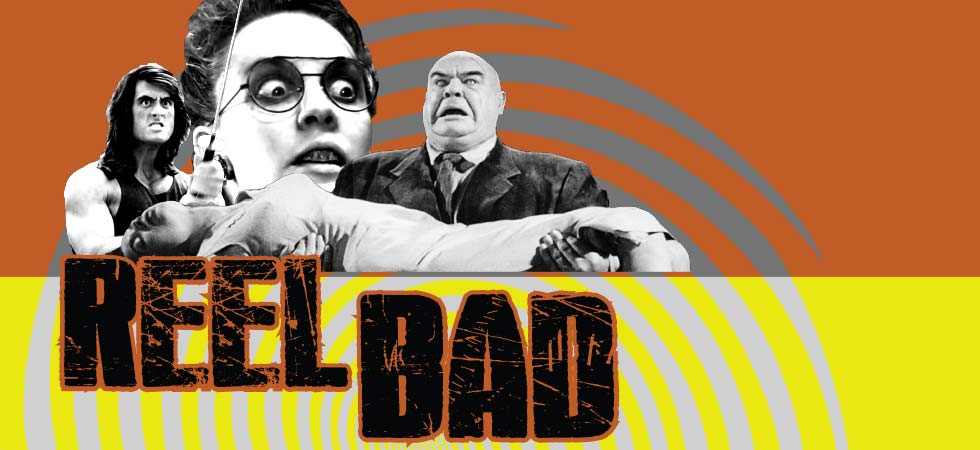 Reel Bad comes to a close as the original team comes back together to watch a bizarre time capsule of the early 90s: Cool as Ice. Join Nick, Nicole, Matt, and Rachel as they send off our show.
---
The Contenders #035 – Jupiter Ascending (2015)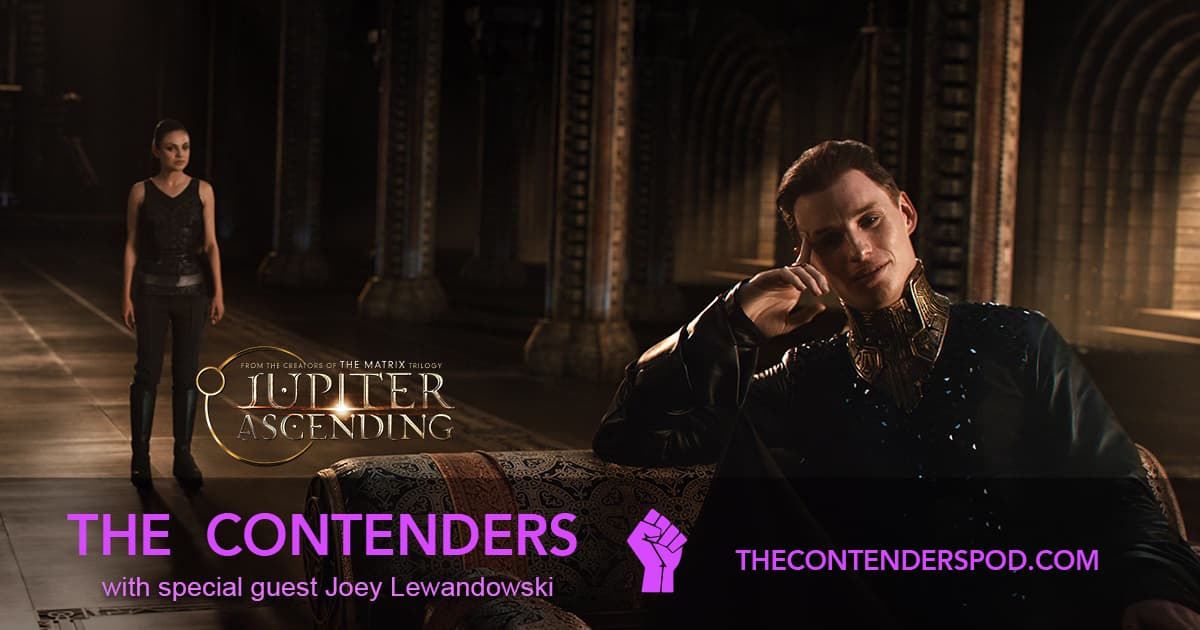 Gravity boots! Human-harvesting aliens! Channing Tatum as a part-dog space hunter! The Addington siblings enlist Joey Lewandowski to guide them through the weird and wild worlds of Jupiter Ascending. Aislinn explains how it's like a salad. Joey shares how many copies he owns. And Tobin unleashes the hottest of hot takes on Eddie Redmayne's unhinged performance. Come for the convoluted space opera, stay for the game that straightens it all out!
---
Third Time's A Charm #019 – WrestleMania III (1987): Part 1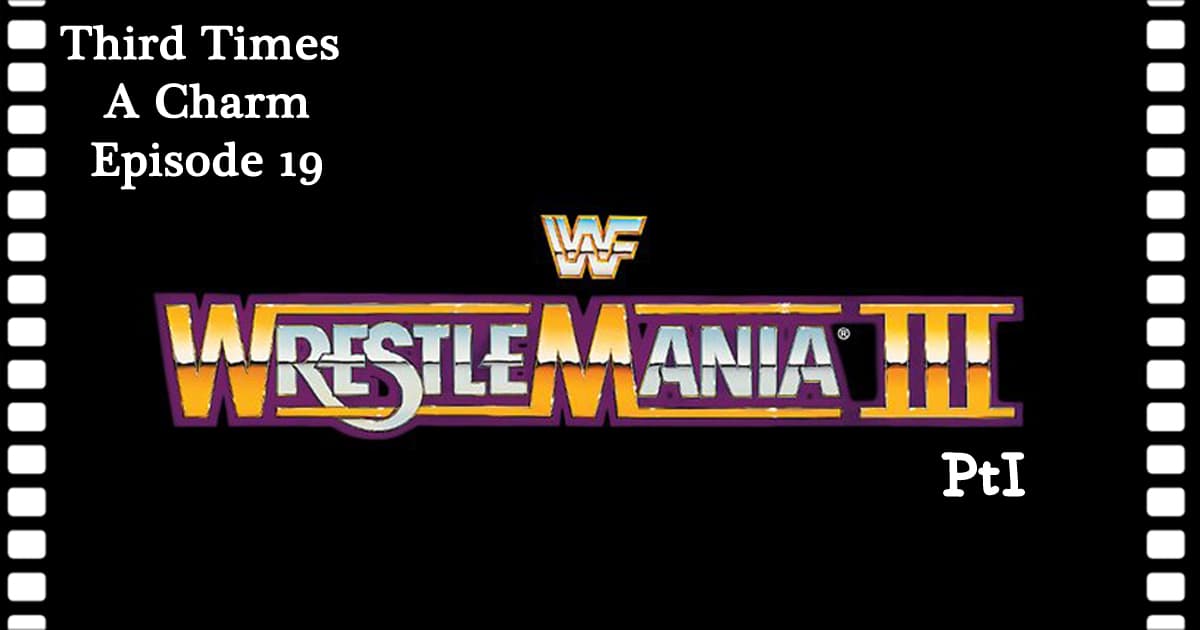 On this all-new episode of Third Time's A Charm, we're switching things up a bit and talking about one of the greatest sporting events of all-time: WrestleMania III. Join Mike, Brian, Dan, and Larson as we enter the squared circle and dive deep into this legendary day!
---
Tub Talk #011 – The Best Songs of 2000-2018: #20-1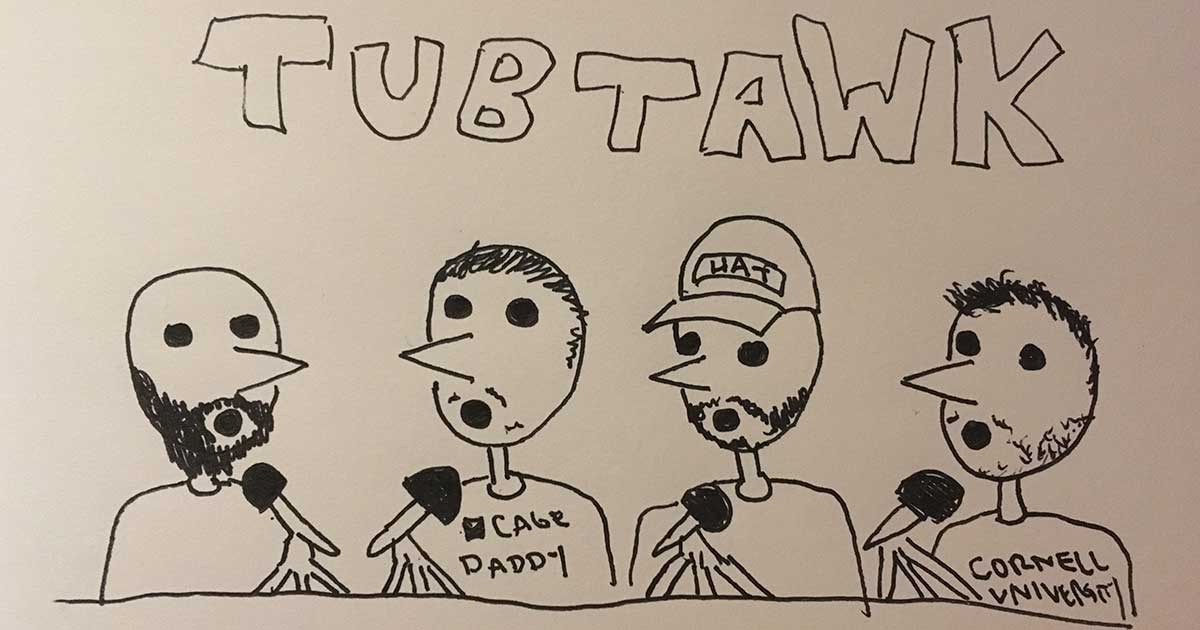 We've made it all the way to our top 20, so it's time for us to count down the very best songs of the 2000s. In this episode, Mantz gets a crash course in Ween, we learn the true meaning of Mariah Carey's "All I Want for Christmas is You," and chat about just how much Common loves A.I. Then, Matt tells us about the most expensive album stream of all-time, and follows it up with a good story told in a terrible way, while Bob learns the difference between a harp and a harpsichord (or does he?) and tells us about his celebrity encounter at a Los Angeles drug store. Why did Matt get fired for Andrew W.K.? What is Radiohead's best album? Why didn't we let The Libertines save rock and roll? It's time for the top 20 songs of the 2000s!
---
Viva Pod Vegas #001 – Love Me Tender (1956)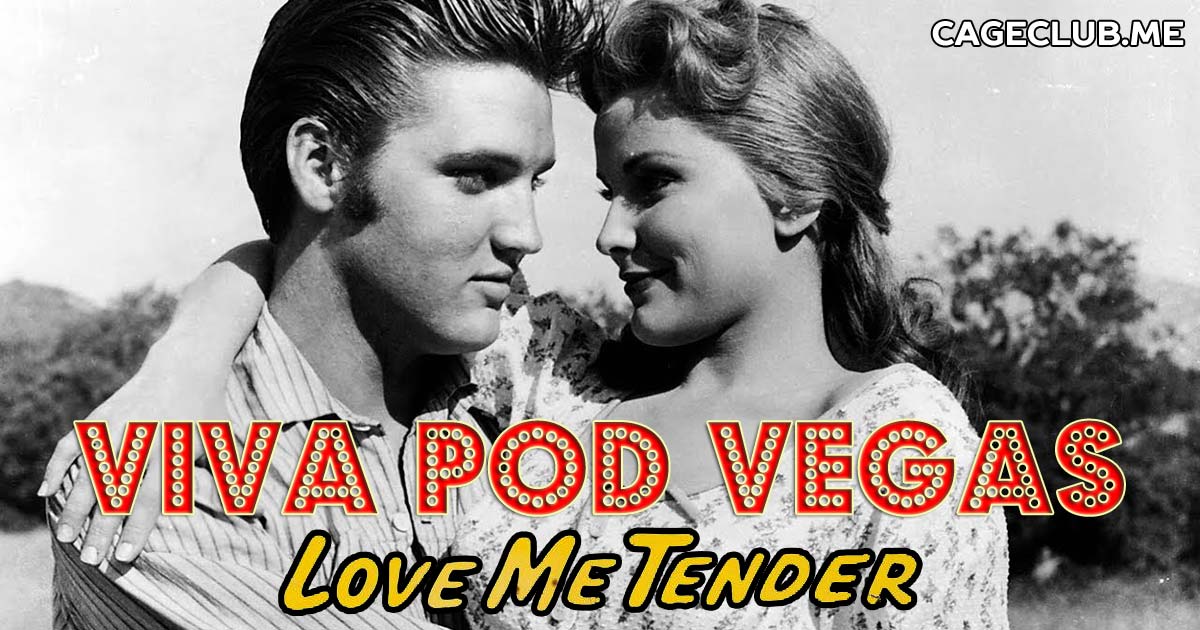 We're kicking off Viva Pod Vegas (earlier than anticipated!) with Elvis Presley's first feature film: Love Me Tender! In this episode, we get up to speed with Elvis's movie career trajectory from birth to the time of making this movie, talk about the way Love Me Tender changed once Elvis was on board, and wonder if this was truly the role he was "born to play." We discuss all four songs from this movie (including our collective favorite, "Poor Boy"), ache for Elvis's character stuck between worlds, and explore the symmetry of the Clint and Vance Reno characters. We also talk about the recent news that they're making a new James Dean movie, wonder if that could happen with Elvis, and wonder whether Riley Keough would get to act alongside her grandfather. This movie "introduces" Elvis Presley (heard of him???), so let's get to know him.
---
Watch The Theron #052 – Long Shot (2019)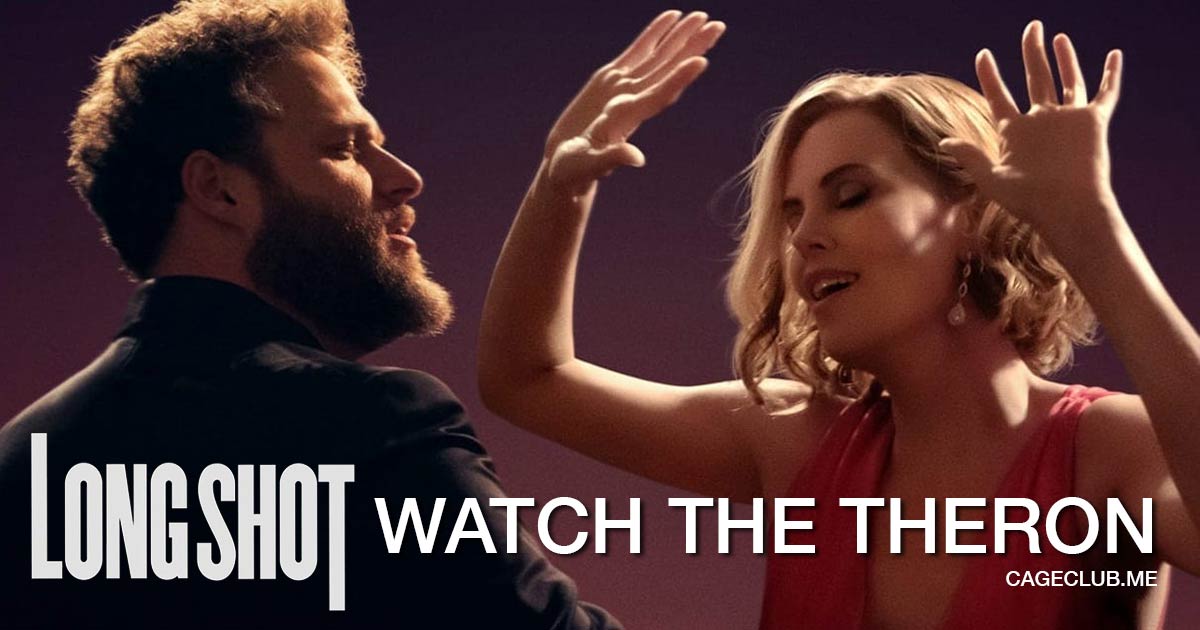 It's been a long time, but we're finally back on Watch The Theron! It may not be called Flarsky anymore (bad decision, movie studio), but Long Shot was worth the wait. In this episode, we talk about where the movie falls on the list of all-time great rom-coms, discuss the Charlize/Seth Rogen relationship, and yearn for a world where Charlize Theron is our president. We also look ahead to what's next for Charlize, and discuss how she'll fit into the ever-evolving world of the Fast and the Furious!
---
Why Aren't We All… #007 – Listening to Natalie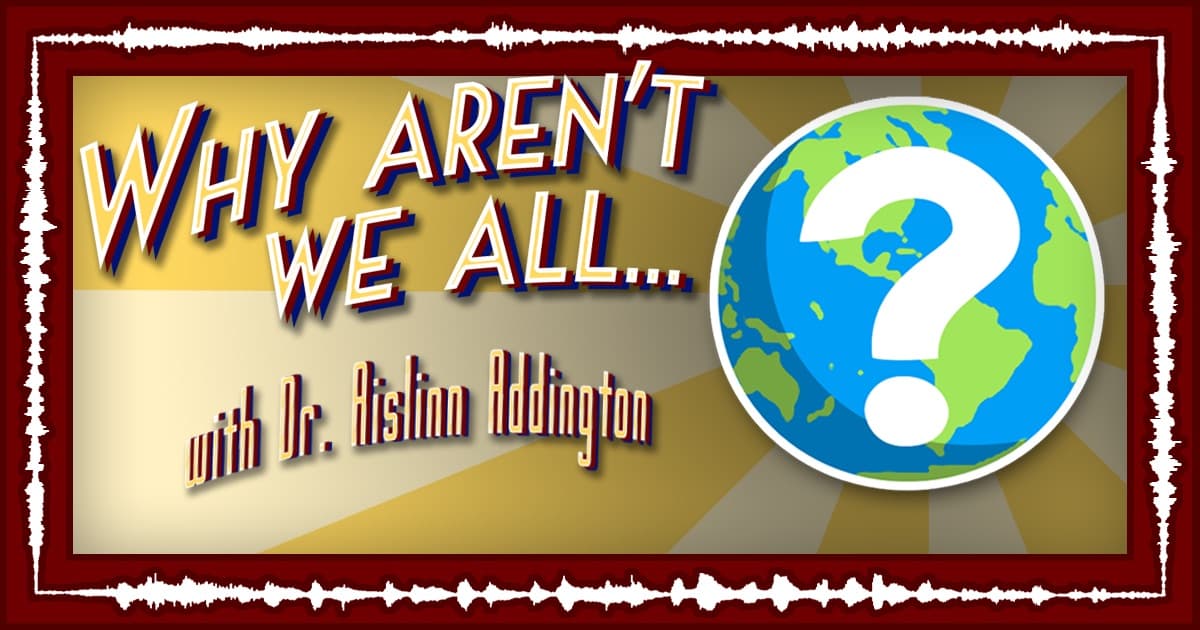 In the FINAL episode of Why Aren't We All…, Aislinn talks with the wise and beautiful Natalie Donovan. Together, they cover everything from ugly cats to ukuleles and back. By the end you, too, will be asking, "Why AREN'T we all listening to Natalie?!"
---
Winona Forever #035 – Star Trek (2009)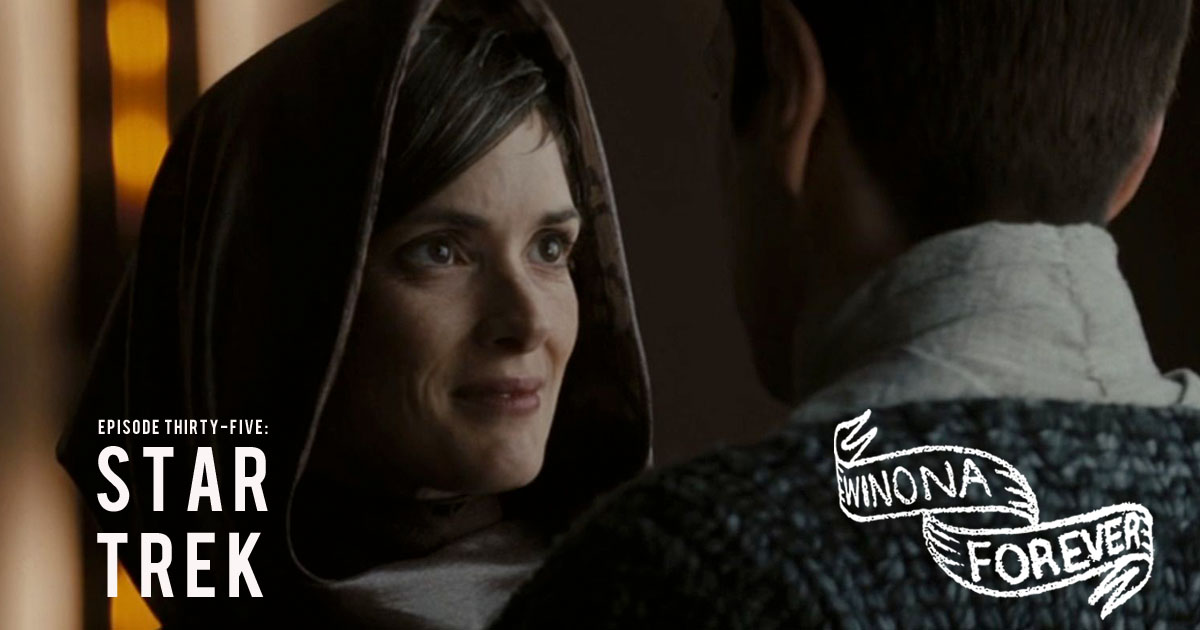 In this episode, Rekha and Lindsay are joined by Lee Wiesblatt to talk about Winona as Spock's mom, weird Star Trek-related trivia, and how much this version of Star Trek fails its women.
---
Wistful Thinking #047 – Scream (1996)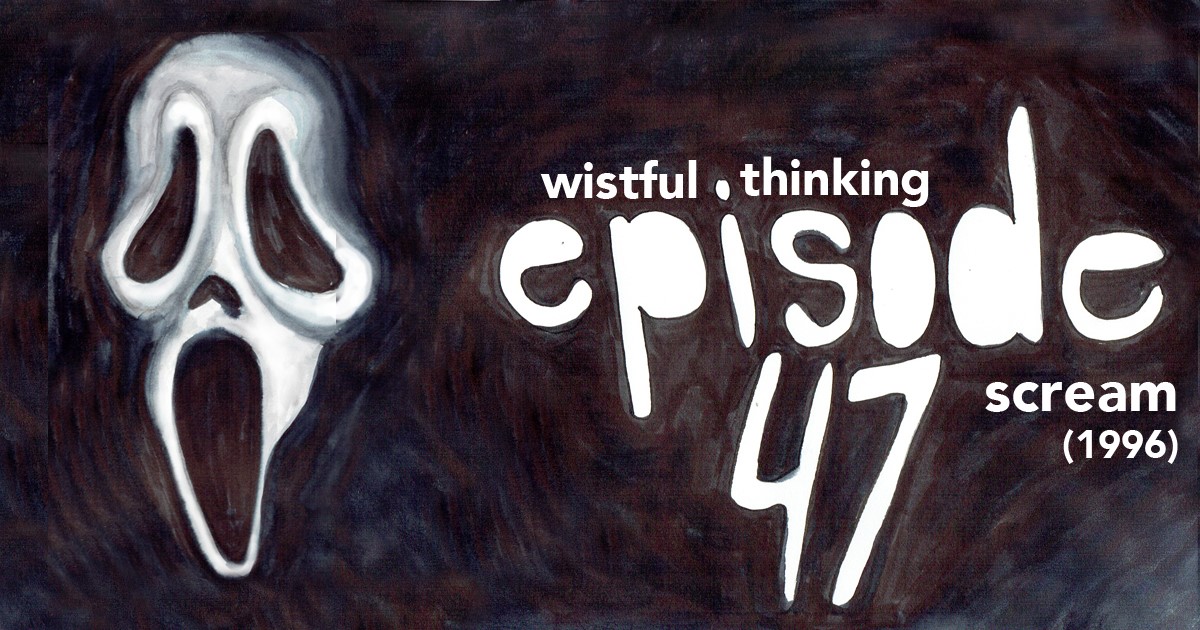 Jordan and Cara kick off their Matthew Lillard month wondering if he is the best actor of his generation, and talk about the brilliance of Scream and its legacy in the late 90s/early 00s horror boom. They also discuss murder and violence in the media and get distracted by the siren call of the Delia*s catalogue.
---
X is for Podcast #059 – We Are Krakoa: A Powerful Farewell: Powers of X #1-6 & X-Men #1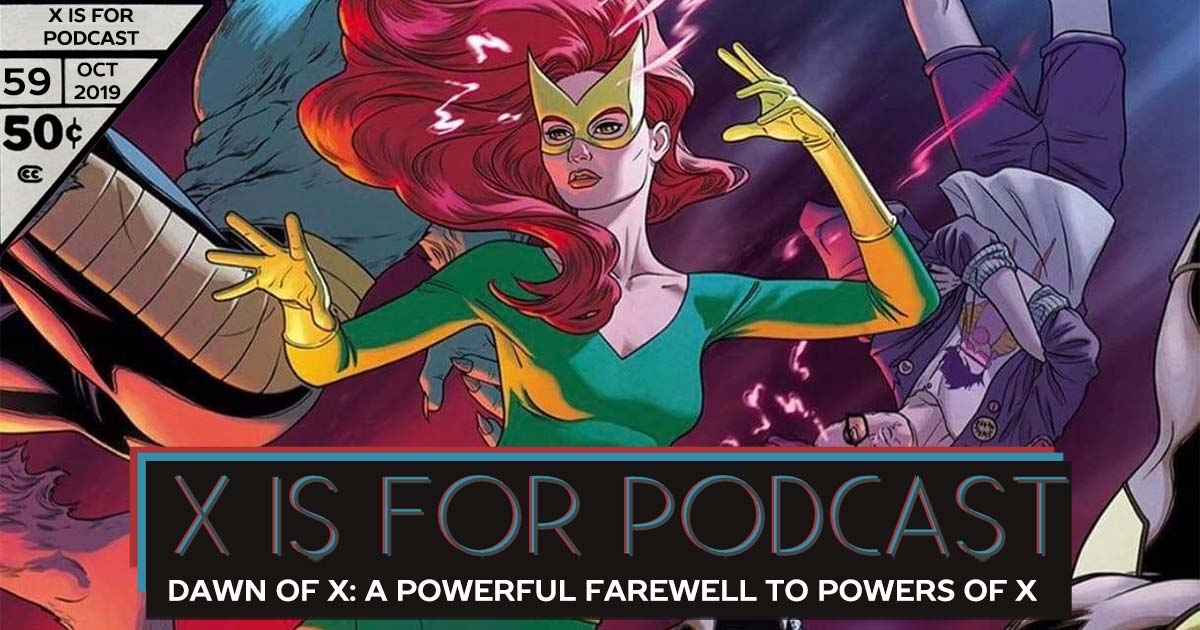 With their 12th episode of Powerhouse, Nico, Jonah, Dylan, and Kyle continue to expand their view of Jonathan Hickman's dynamic relaunch, not just with their look back at Powers of X, but also with a look forward to X-Men #1! Featuring personal stories, comic shop recommendations, and NYCC merch recaps, don't miss an all new X is for Podcast! Read along with Powers Of X #1-6 and X-Men #1.
---
#ZacAttack #037 – The Beach Bum (2019)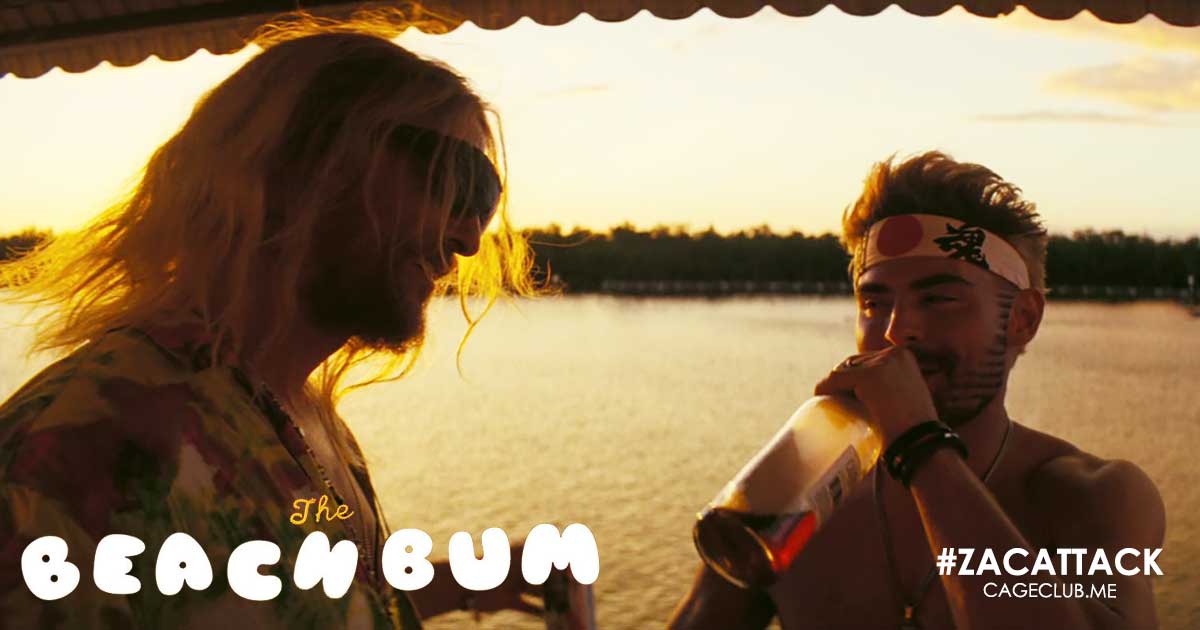 The Year of Zef continues! We previewed the Beach Bum a bit when we talked about Zef Bundy, but we're back to give Harmony Korine's latest movie its proper due. In this episode, we give praise to Zef as Flicker, one of the many weird souls that Moondog (Matthew McConaughey) encounters on his journeys throughout Florida. We also talk about Miniboo, Lingerie Doggy Dogg, Captain Wack and more as we embed ourselves deep into the neon-drenched wonderland of South Florida. Also, we look ahead (and make our crying and shirtless guesses) for the recently-dated new Zef project, Human Discoveries!