The CageClub Podcast Network: Best of 2018!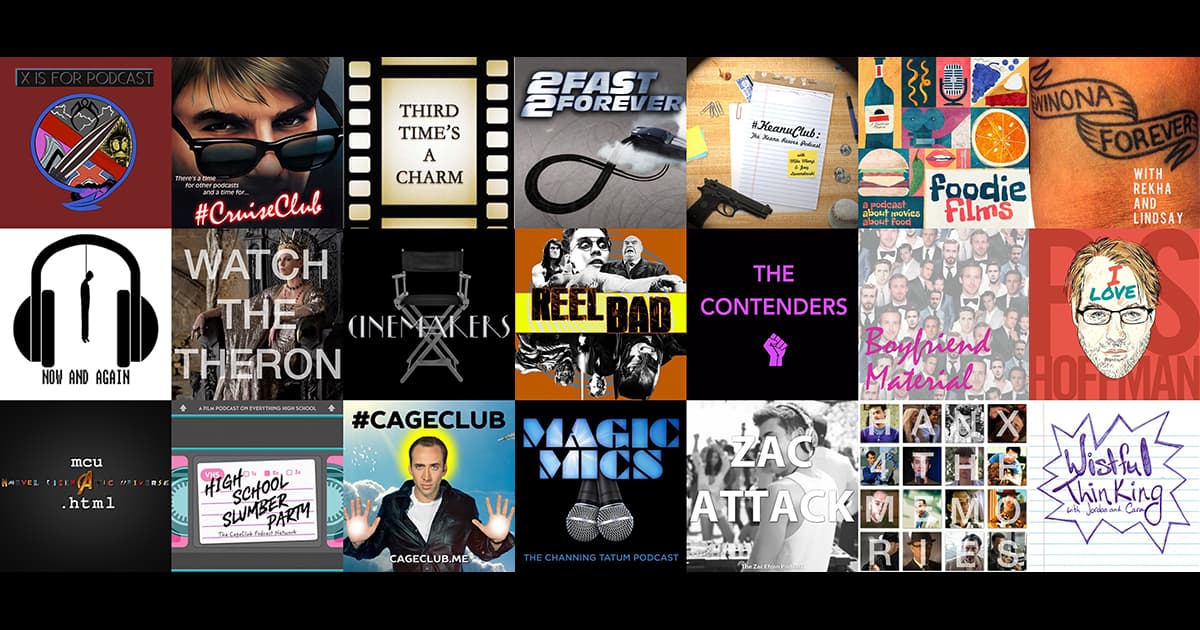 In 2018, the CageClub Podcast Network grew bigger than I ever could have imagined. We launched nine new shows (plus added Reel Bad to our repertoire), got featured in the Bergen Record (and on NorthJersey.com), launched a newsletter, joined Instagram, branched out from just talking about movies and music, and released more than 400 new podcast episodes!
Like we did last year, I wanted to thank you all for listening and make sure to highlight what our hosts feel are the best episodes of each of our shows. We've made so many new friends through this these shows, and it makes me really happy to see when listeners to one show begin listening to another. Check out the list below and listen to an episode or two you might have missed… you might just find a new favorite!
2 Fast 2 Forever #013 – 2 Fast 2 Furious (Lap 2)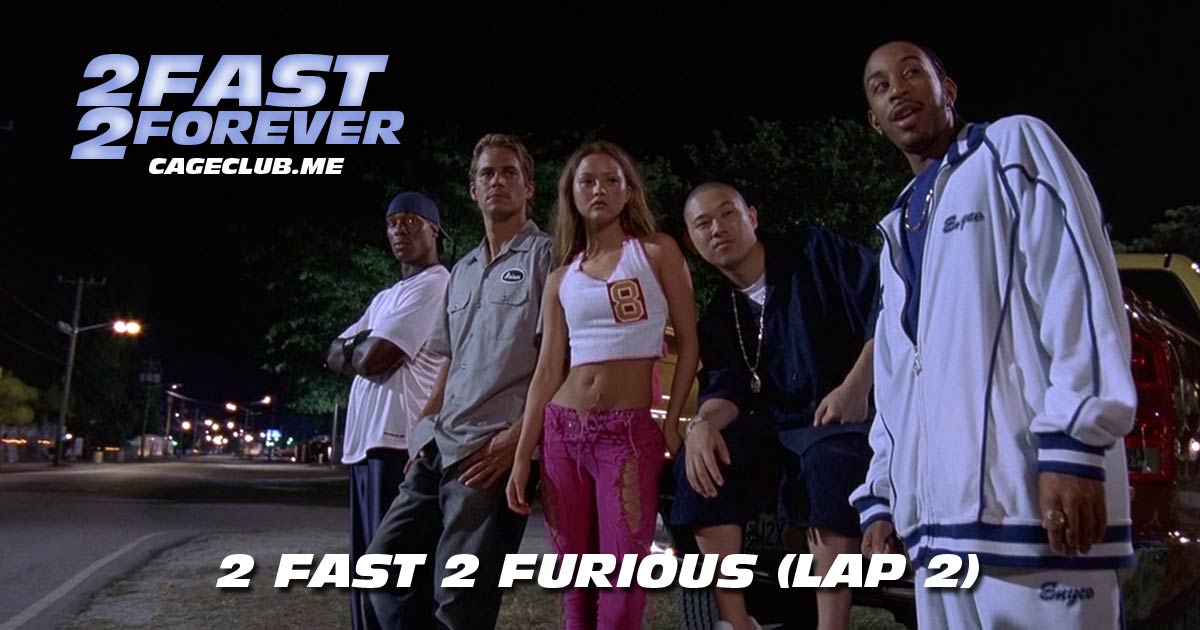 We're headed back to Miami… again… for 2 Fast 2 Furious. This time around, we're joined by Brian Rodriguez of High School Slumber Party to talk about his favorite entry into the Fast and Furious franchise. After opening one of the biggest mailbags in recent memory, the Joes talk about what they picked up on this time around, then welcome Brian in to talk about Suki, Tej, Roman, and the rest of the Fast and Furious franchise. We talk about Brian's history with the franchise, find out his rankings, and then — for the first time of many — find out which Fast and the Furious character he is. With Joey aligning with Brian and Joe Two aligning with Mia, will Brian help us round out the 2 Fast 2 Forever family, or will we double down with the same character? Listen and find out! Also: Brian brings a new game to the table, too! It's another all-timer tonight.
---
#BoyfriendMaterial #004 – The Nice Guys (2016)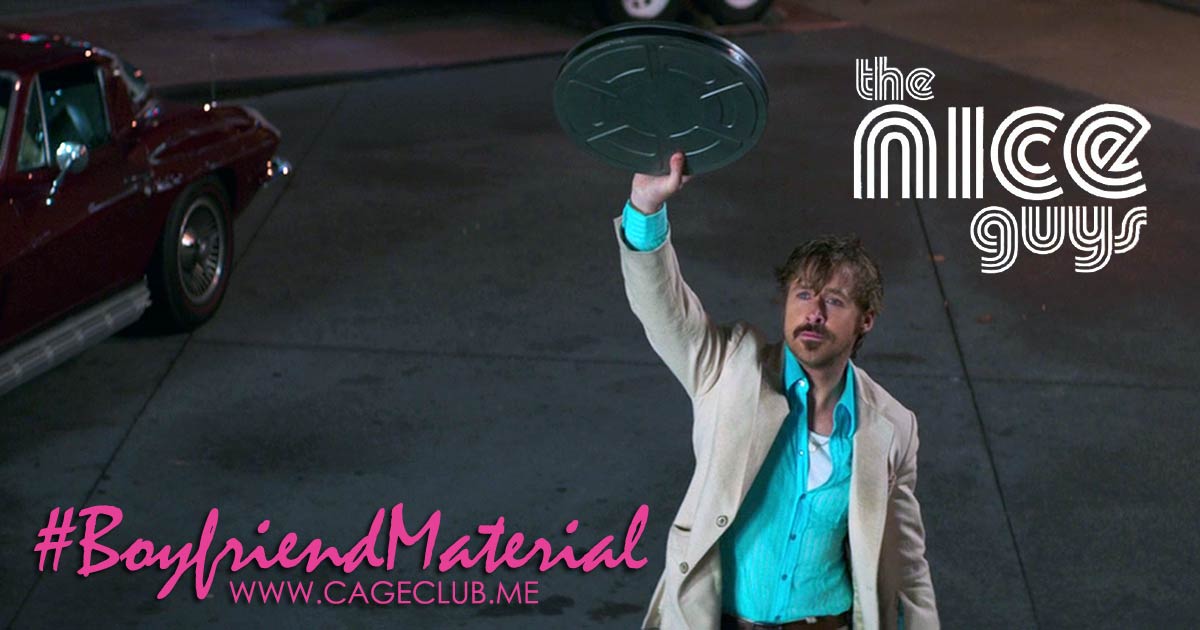 This episode of #BoyfriendMaterial sends us back to the 1970s, and to an era of private investigators, activism, and pornography where the plot is the point. Join the Joes and resident historian Mike Manzi as we all admire the sheer wonder, joy, and magnificence of Ryan Gosling's performance in The Nice Guys, as well as the masterful script from a (never-better?) Shane Black. In this episode, we keep tally of Ryan Gosling's squeal-screams, talk about the (many) similarities between him and Russell Crowe, discuss his emergence as Papa Gosling, and decide whether or not his most boyfriend material moments are, in fact, with Russell Crowe. With Jill Garvey from the Leftovers at the heart of all this drama and intrigue, will Ryan Gosling and Russell Crowe save the day and solve the case? Listen and find out!
(Oh, also Hannibal Burress plays a gigantic bumble bee that appears to Ryan Gosling in a dream sequence. If this movie wasn't already exactly our speed, this sealed the deal.)
---
#CageClub #093 – 211 (2018)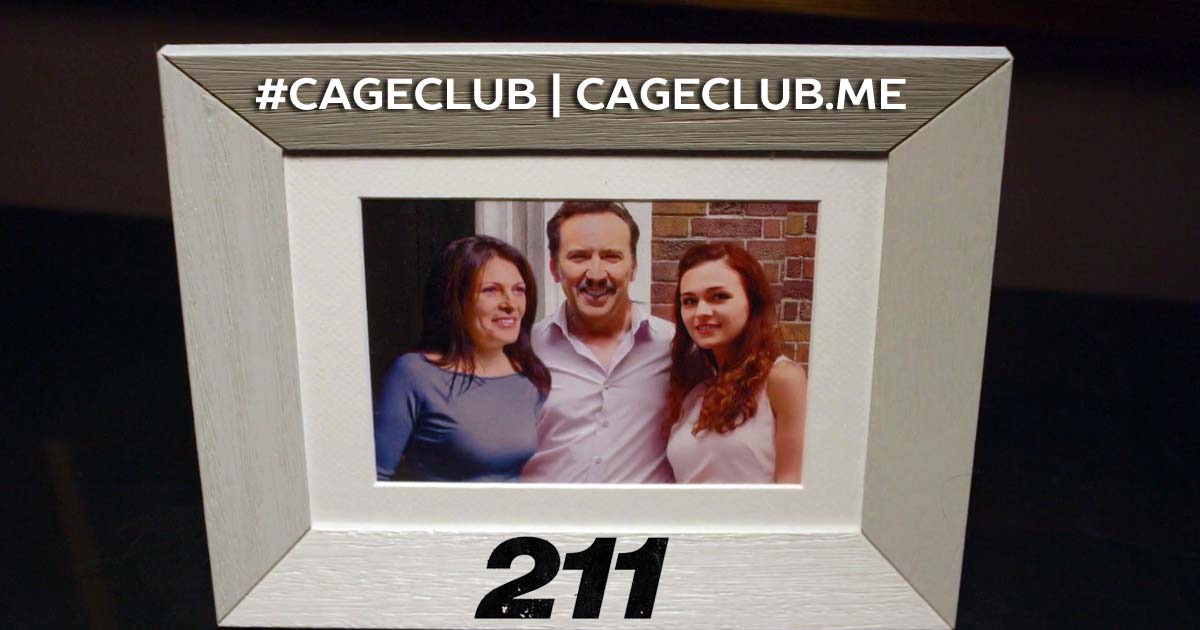 #CageClub came from a place of love. In our hearts, we believed that not only was Nicolas Cage a good actor, but that he made (almost exclusively) good movies. As time went on, Cage became more prolific, with this year set to absolutely demolish his all-time record for most releases in a given year. (We're already at four new movies in 2018, and the year isn't halfway over yet.) As he's gotten more prolific, however, the quality of some of his films have decreased. Not all of his films are bad; in fact, many are still fun! We both really enjoyed both Mom and Dad and Looking Glass from this year (and Mike loved The Humanity Bureau for some unknown reasons).
Then, there's 211, which Joey has ranked as the worst (and his least favorite) Nicolas Cage movie of all-time.
In honor of this truly horrendous movie, we welcomed Walt Hickey, who proved the endless depths of his Nicolas Cage fandom with The Five Types Of Nicolas Cage Movies, which he wrote for FiveThirtyEight's terrific Hollywood Taxonomy series. In this episode, we talk to Walt about the five types of Nicolas Cage movies, which ones he loves, and which ones he hates. Also, there's some talk about 211, which we're very sorry about.
Want more Walt? Follow him on Twitter, catch him on the Not Her Again podcast, and subscribe to his daily newsletter at numlock.news!
---
Cinemakers: Christopher Nolan #040 – The Dark Knight (2008)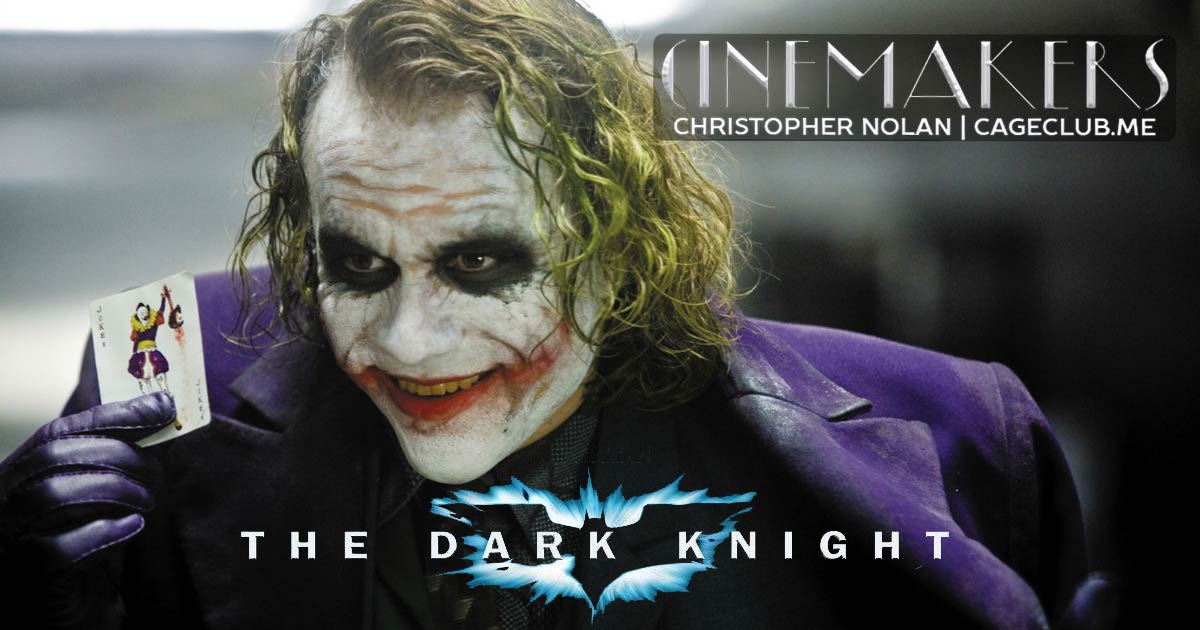 The Dark Knight changed the game for comic book movies and ushered in a new type of superhero film. But you already knew that. What's left to say about The Dark Knight? Nothing that hasn't already been talked about ad nauseam, but that didn't stop us from running our traps for two hours to effuse praise on the movie, the trilogy, and (of course) Heath Ledger's performance. While The Dark Knight isn't perfect and isn't necessarily Nolan's best movie — watching all of Nolan's films in order makes you realize that the guy's made a ton of really, really good movies… who knew?! — it's ludicrously fun and well-made.
Did you miss our episode on Batman Begins? Well, correct that mistake by catching it here! Otherwise, we'll have to let loose a little bit of anarchy into the world, and we wouldn't want to do that.
---
The Contenders #015 – Waitress (2007)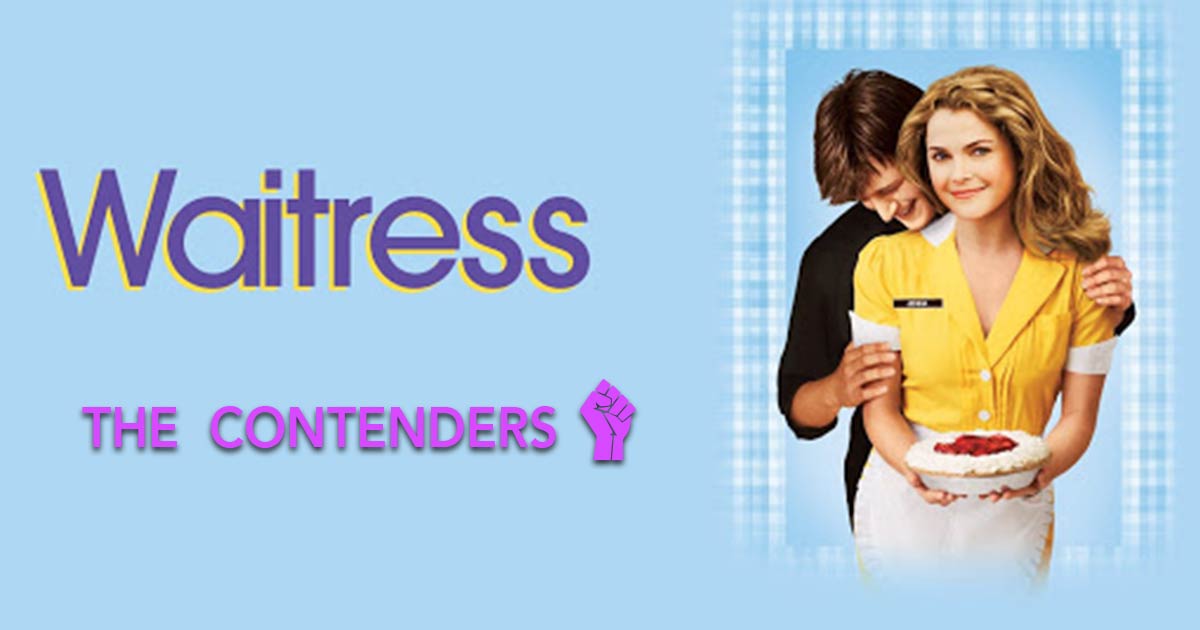 Waitress is a movie that means a lot to Aislinn, and one that Tobin had never seen. Grab a fork and join us as we dig into Adrienne Shelly's vision, Nathan Fillion as a gateway drug, and the brave choices the film makes along the way. Plus, pie! #pieshare
---
Foodie Films #008 – It's Complicated (2009)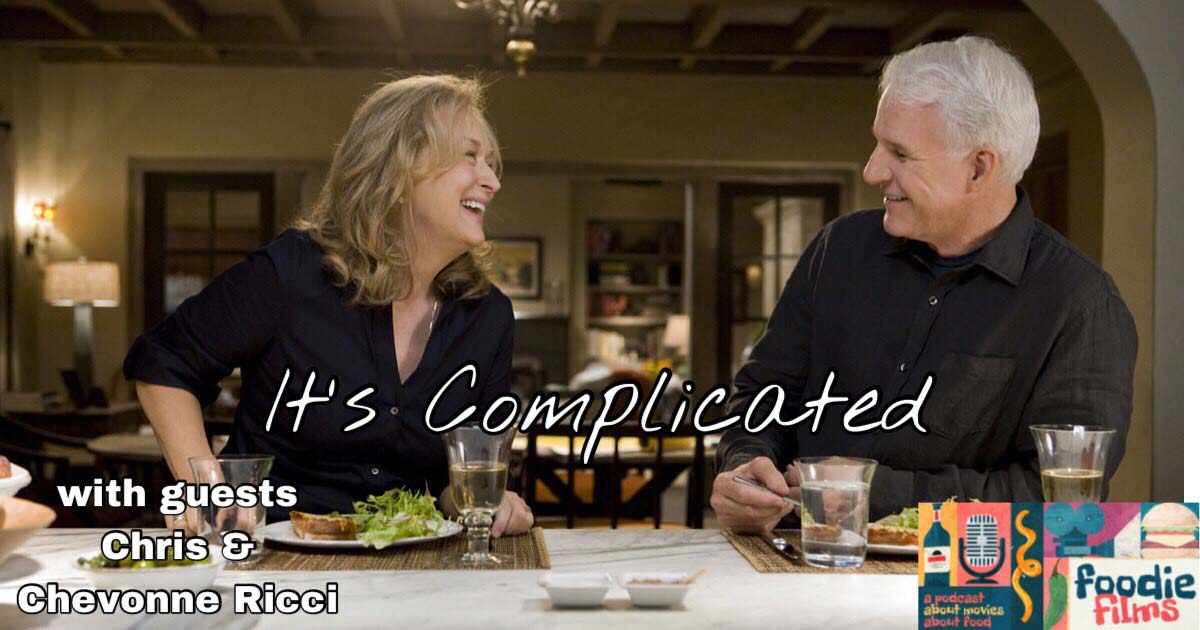 On this episode, Kyle is joined by Chris and Chevonne Ricci of the band The Fuzz. They talk about recording Foodie Films's theme song, the magnificent trio of It's Complicated, the late Anthony Bourdain, a few famous food scenes, and much more!
---
High School Slumber Party #019 – To All the Boys I've Loved Before (2018)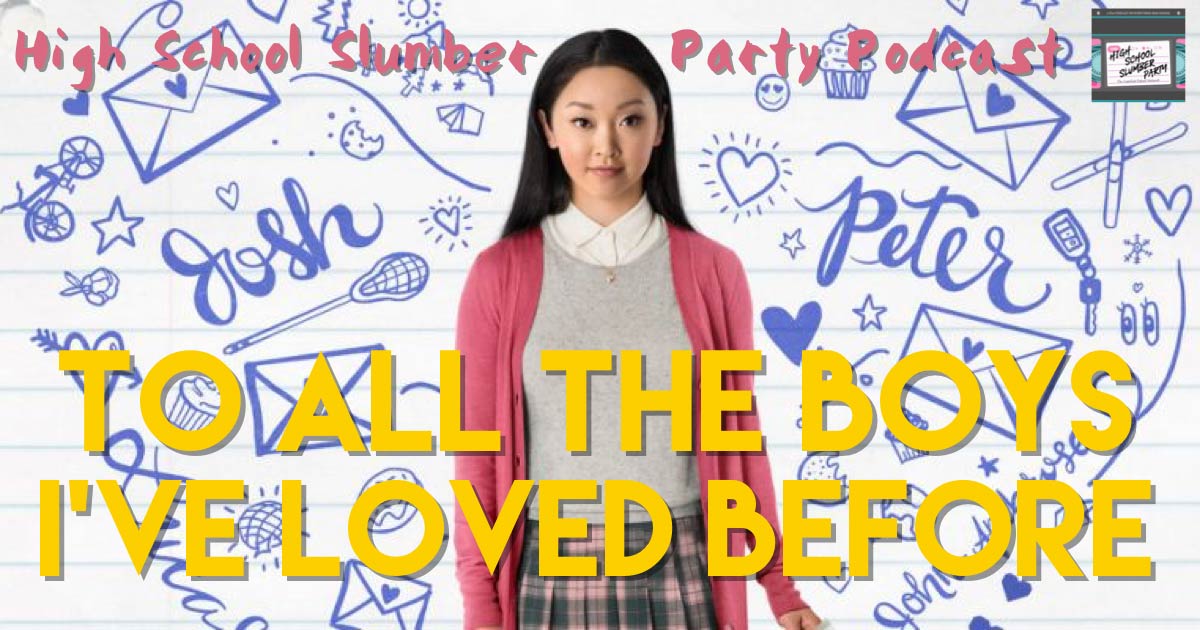 If you still have a bad taste in your mouth from The Kissing Booth, let To All the Boys I've Loved Before restore your faith in Netflix's hyped teenage rom-com capabilities! This week, Brian welcomes BuzzFeed's Jenna Guillaume to the Slumber Party to discuss all things Lara Jean, Kitty, her hot Dad, the internet's new boyfriend (Peter Woah Woah Woah Kavinsky), as well as everything else #TATBILB. Jenna also shares what her favorite high school films are and what she's learned from writing her popular re-watch articles!
---
Introducing .html – Husbands Talking, More or Less!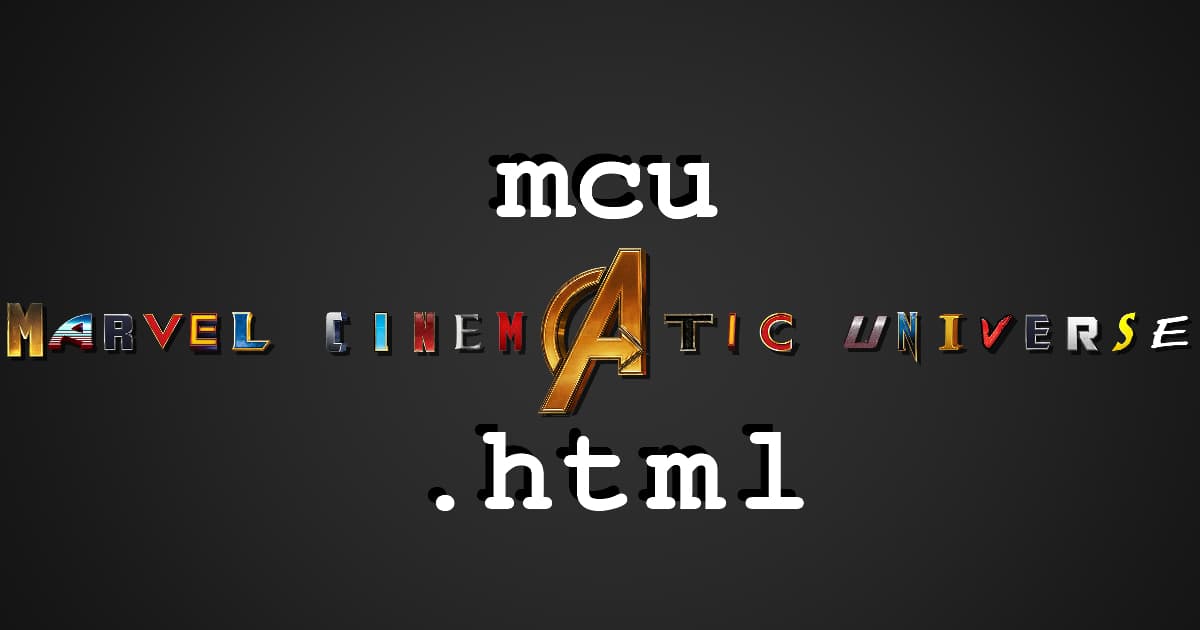 Join husbands Nico (Now and Again, X Is For Podcast) and Kevo (X Is For Podcast) as they discuss and dissect the media that shaped them, inspired them, and made them bang their heads against the wall with .HTML – Husbands Talking, More or Less. Whether it's producing their comic book, Riot Squad, or Disneybounding their way through the Magic Kingdom, Nico and Kevo keep their unique eye on media and culture through their LGBTQ- and inclusion-focused lens as they celebrate nerddom and progressive social culture. Kicking off with a complete discussion of the Marvel Cinematic Universe, including Do You See You In The MCU (an examination of the diversity and inclusivity of the film series), Nico, Kevo, and .HTML promise an unforgettable experience and insight into a dynamic marriage.
---
#KeanuClub #075 – Siberia (2018)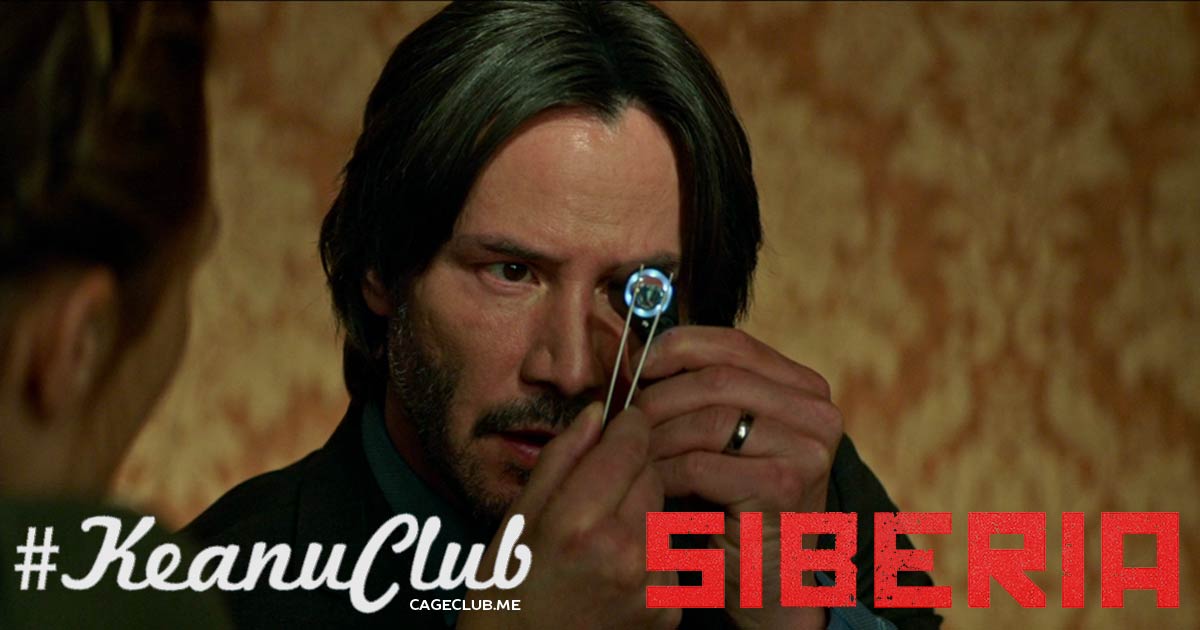 Nearly a full calendar year after Phase I of #KeanuClub ended with To The Bone, we're back, baby! Siberia is a strange film that couples an illogical diamond plot with a forbidden love affair and Keanu Reeves' raunchiest sex scenes to date. Methodically paced and frustratingly opaque, Siberia hints at an interesting backstory for Keanu's character but never delivers upon its promise in any way, shape, or form. Almost none of that is of any importance, though, because we have a new Keanu Reeves movie! To celebrate the occasion, we brought in Brian Rodriguez of High School Slumber Party to talk about the movie, Keanu's career, and where Keanu's been for the past year. We also spend time catching up on other projects Keanu has appeared on — but don't require a full episode — like SPF-18 (now on Netflix!) or Swedish Dicks (now… somewhere!).
---
#MagicMics #004 – Supercross (2005)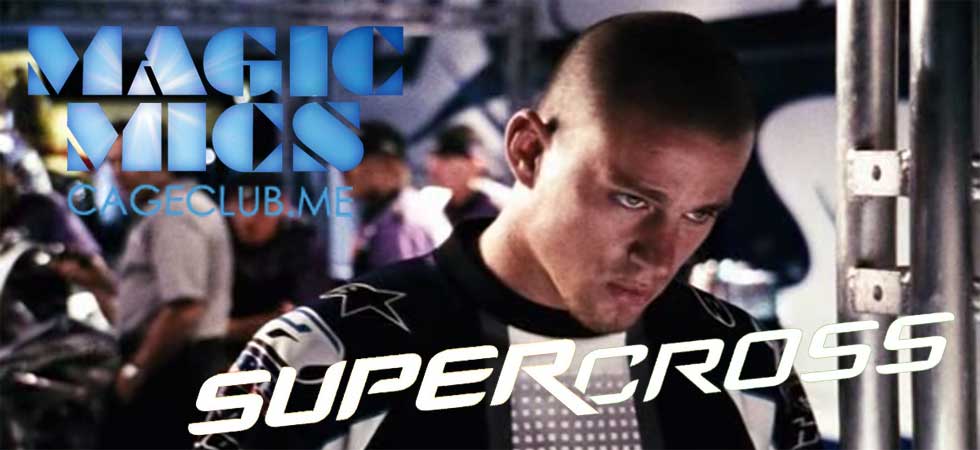 Supercross is the movie Joe Two has been waiting for, and boy did it ever come through with flying colors. Channing Tatum isn't the star of the film, though Rowdy Sparks is the star of this world, with adoring fans cheering him on at every turn. This movie has major problems — most notably, incredibly sexist characterizations of its female characters — but if you're looking for a movie where Channing Tatum rides a dirt bike (is this even the right term?), this is the movie for you. After tackling the film, we head into the games portion of the episode to see if our dreams of Supercross being about Channing Tatum as a super crossword solver came true (no spoilers; you'll have to listen to find out) and we look ahead to next month's movie, which we've already covered for another podcast on the network. We're rapidly ascending the Channing Tatum ladder, and it won't be long until we're at peak Channing. Even still, we need a better intro for this episode, and we're not sold on a nickname for him. Got an idea? Email us and let us know!
---
The Now and Again Podcast #055 – The Now! All-Stars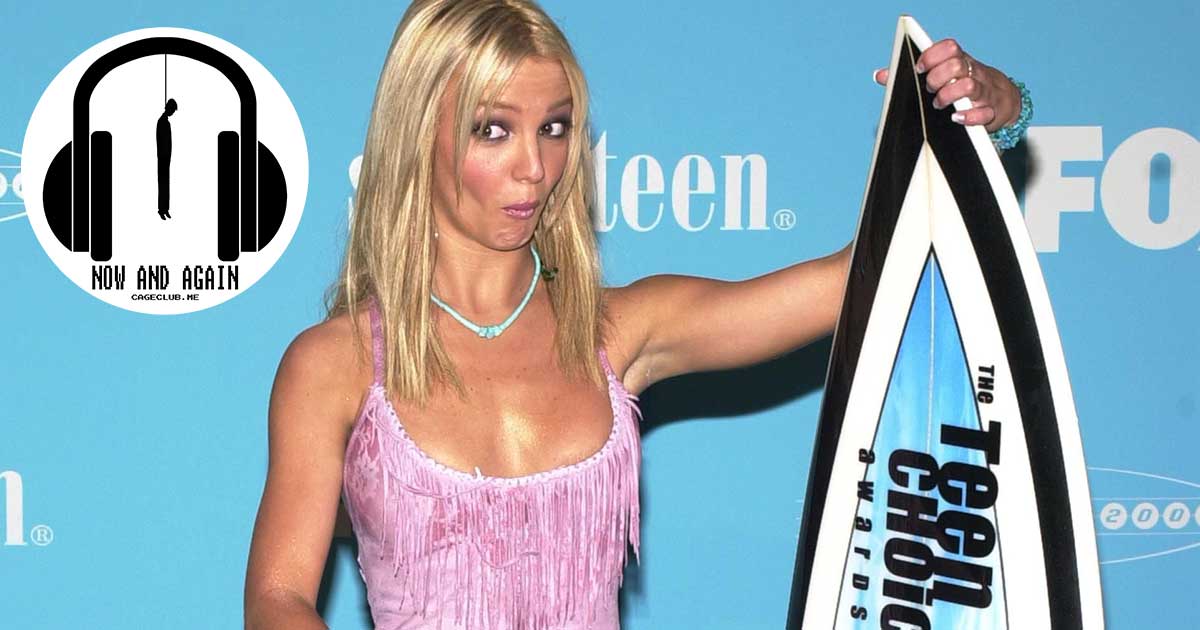 Webster's Dictionary defines "Part 2 of Nico going all Nate Silver on us" as: the episode in which Chris takes an opportunity to do his Tom DeLonge impression, in which Baby Bash leans into #GamerGate and becomes Baby Fash, in which we ponder a collaboration between will.i.am and Bono, and in which three artists inexplicably appear six times. Three sixes? Satan? Open your eyes, sheeple. Also, we have our final thoughts on R. Kelly. Also also, Nico goes hateful on the eights. Finally, the Big Four (aka the Now! All-Stars) that comprise Now!'s Mount Rushmore are a surprise to absolutely no one. In conclusion, Now! is a compilation of contrasts.
---
P.S. I Love Hoffman #054 – A Late Quartet (2012)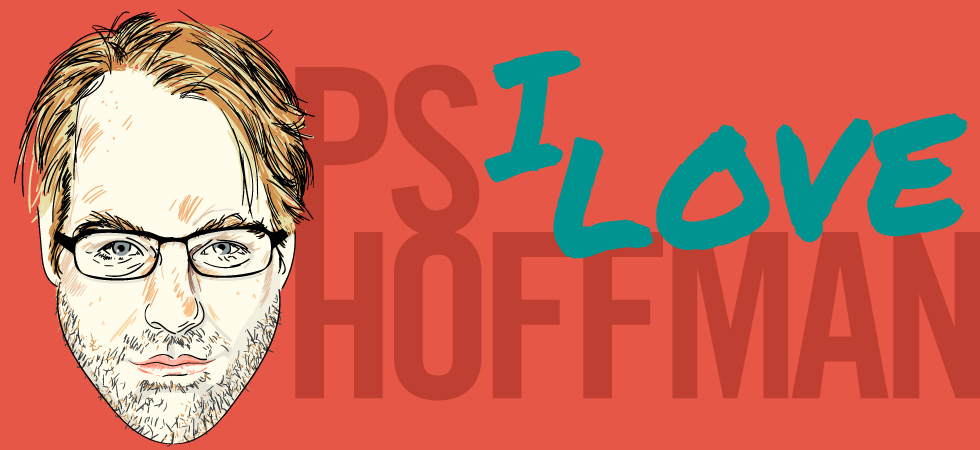 If you didn't catch the guys on Facebook Live — or if you just want to listen to this chat again — our latest episode is here for your audio-seeking pleasure and it's music to your ears! Brian and Kyle discuss this week's film, A Late Quartet, and how the actors bring it in this terrific film! They also discuss the first (and only) collaboration between P.S.H. and the legendary Christopher Walken, his final collaboration with his dear friend Catherine Keener, and his last film set in New York City.
---
The Reel Bad Podcast #040 – There's Nothing Out There (1991)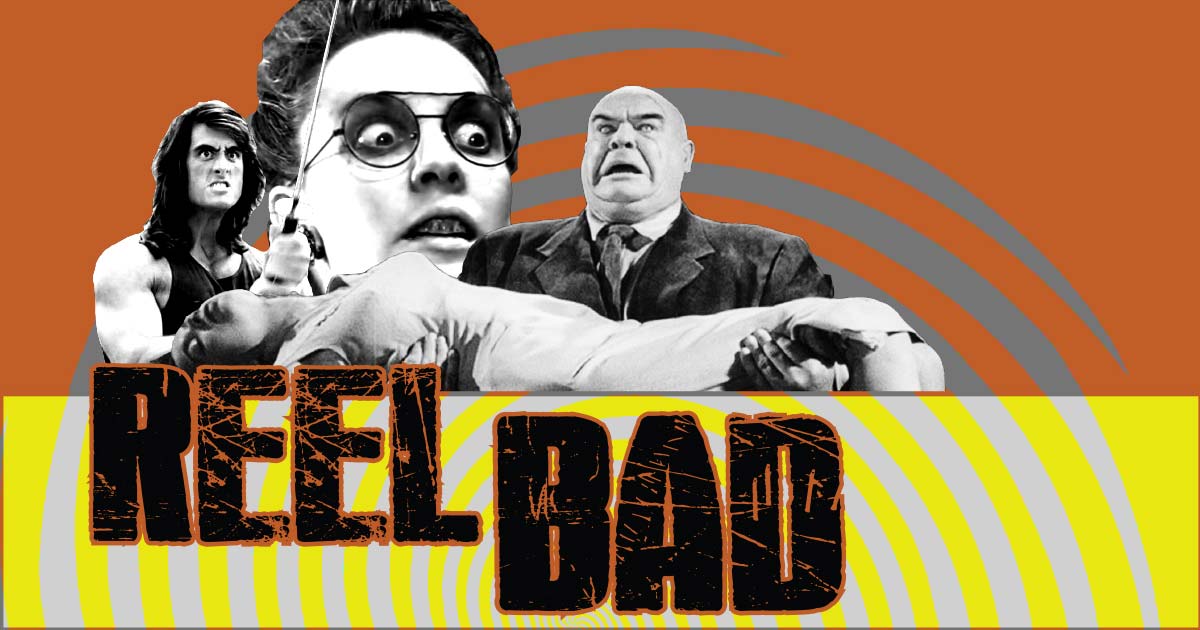 In this episode, we delve into Troma films… kinda. 1991's There's Nothing Out There is a film that was made for next to nothing in Hollywood terms, but almost everything in normal people terms. Was it worth it? Nick, Sarah Suta, Sam, and Rachel discuss.
---
Third Time's A Charm #006 – The Godfather: Part III (1990)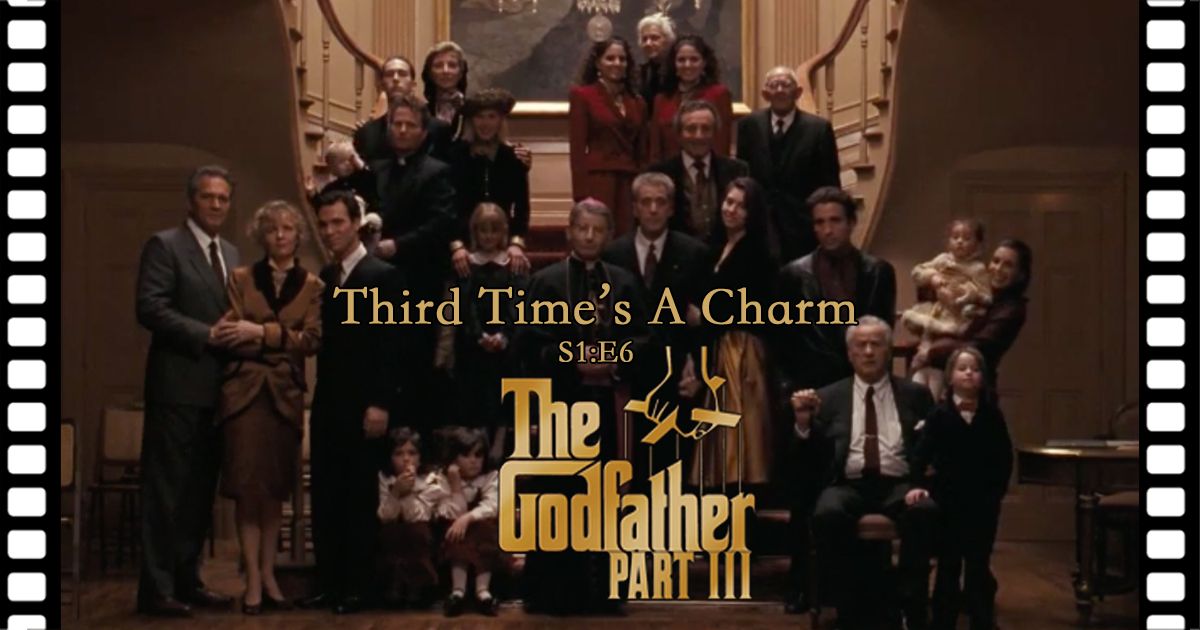 Mama mia! This month, Third Time's A Charm covers The Godfather: Part III, the conclusion of the epic Godfather franchise. Does it end with a bang or in a whimper? Join Michael and his guest Don Brian as they discuss the good, the bad, and the haircuts of this much disliked (but very underrated) conclusion to the popular gangster saga. Stick around for Book Club, but be warned:it gets a little out of control.
---
Watch The Theron #018 – Trapped (2002)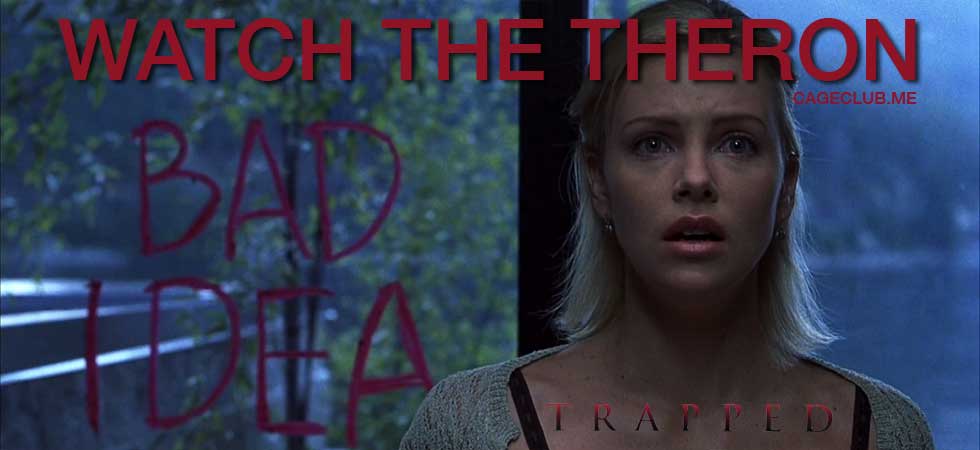 Do you see that picture associated with this episode on cageclub.me? That one of Charlize standing in front of a window with BAD IDEA written on it? It's almost as though team that made this movie were offering a hint: watching Trapped is a bad idea! We are spiraling down, down, down on Watch The Theron as we make our way through generic thriller after generic thriller, with one wasted Charlize Theron performance after another. That didn't stop Joey and Mike from talking about lots of things, like the world's worst actor, one of the most baffling third act finales in recent memory, and why Dakota Fanning keeps finding herself on the wrong side of kidnappings. (By the way, how is this the second time we've had a Dakota Fanning movie in 2018, yet we've never had a Kevin Bacon movie before? So much for his six degrees!)
---
Winona Forever #014 – Reality Bites (1994)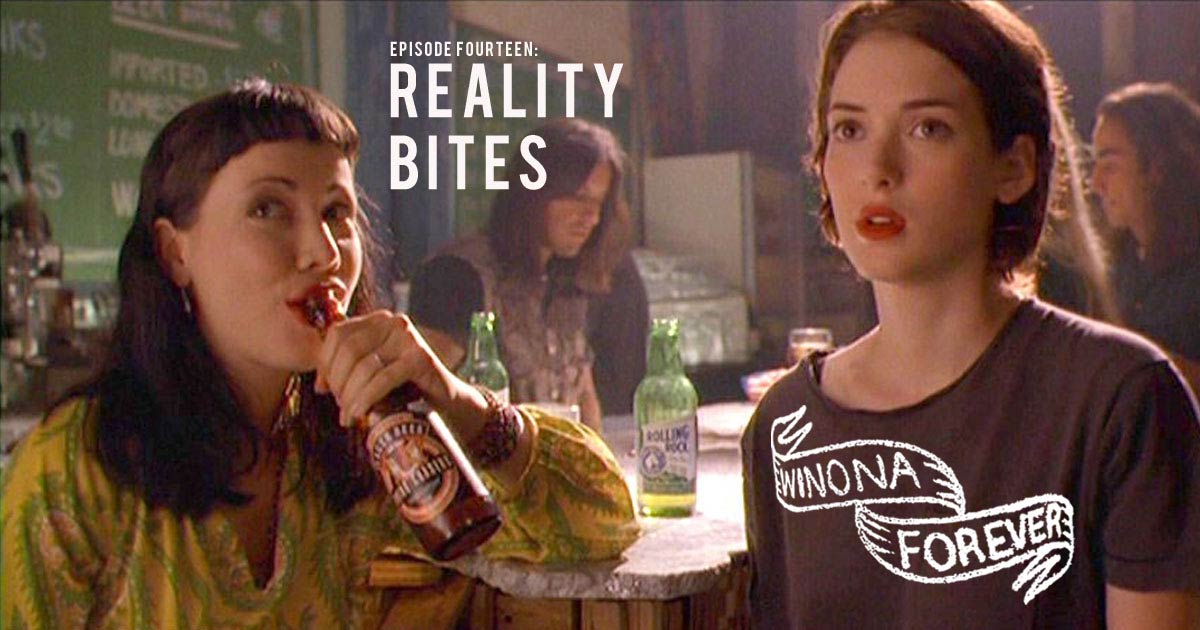 In this episode, Rekha and Lindsay talk with journalist Alison Lang about Reality Bites, the iconography of the '90s, the relatability of 20-something-shitheads, and bringing back the term "Outtie 5000."
---
Wistful Thinking #025 – The Sound of Music (1965)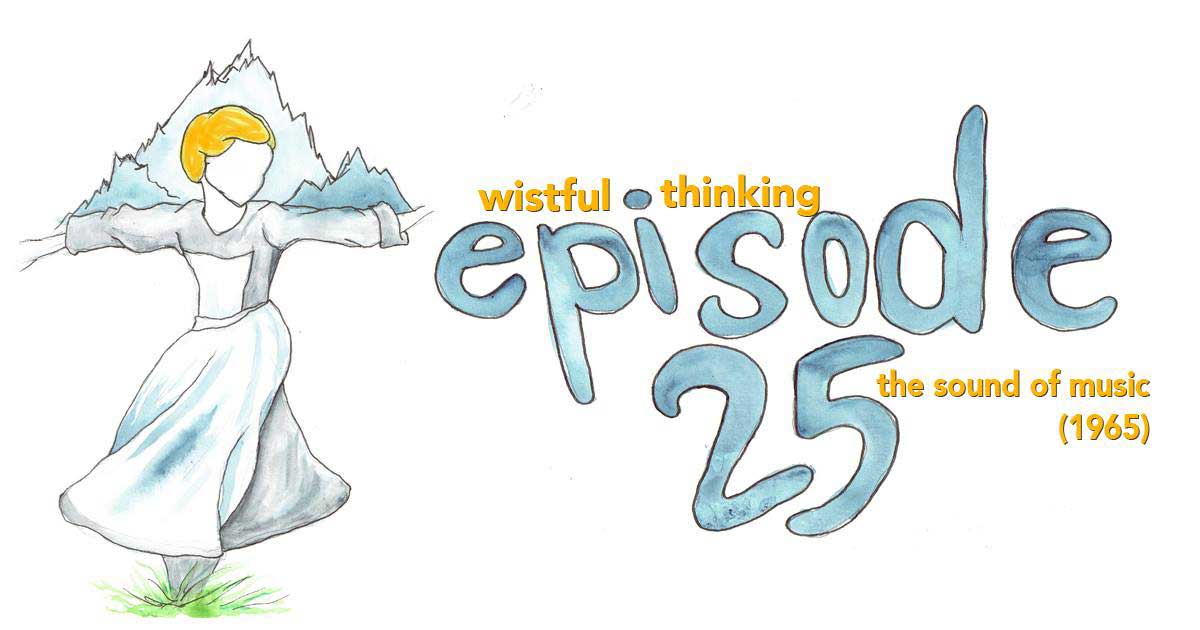 The hills are alive with the sound of this week's Wistful Thinking podcast! Jordan, Cara, and their guest, Sasha, talk about the 1965 musical classic, The Sound of Music.
---
X is for Podcast #005 – Back Issue Bin, Part One: The Brilliant Brawny Beast!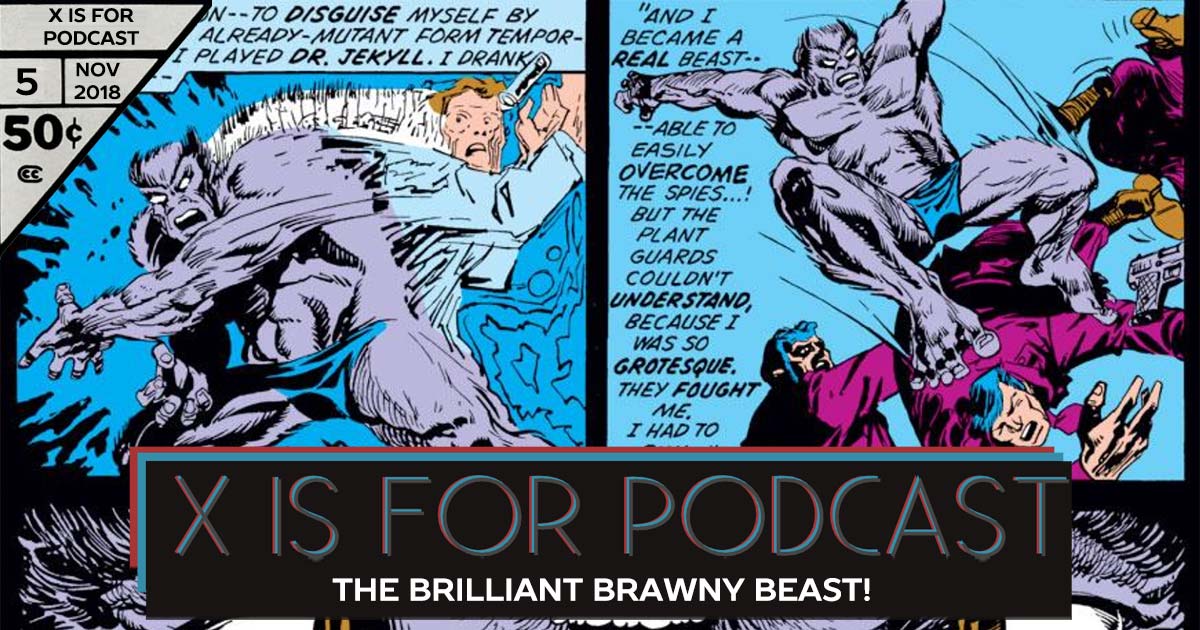 It's time to acknowledge the original X-Man we've dodged so far: the brilliant brawny Beast! Join us for a stroll down memory lane, taking a look at the adventures of The Beast that led to that famous blue fur… and more!
Here's what you'll want to track down and read to keep up with Season 1.
---
#ZacAttack #034 – The Greatest Showman (2017)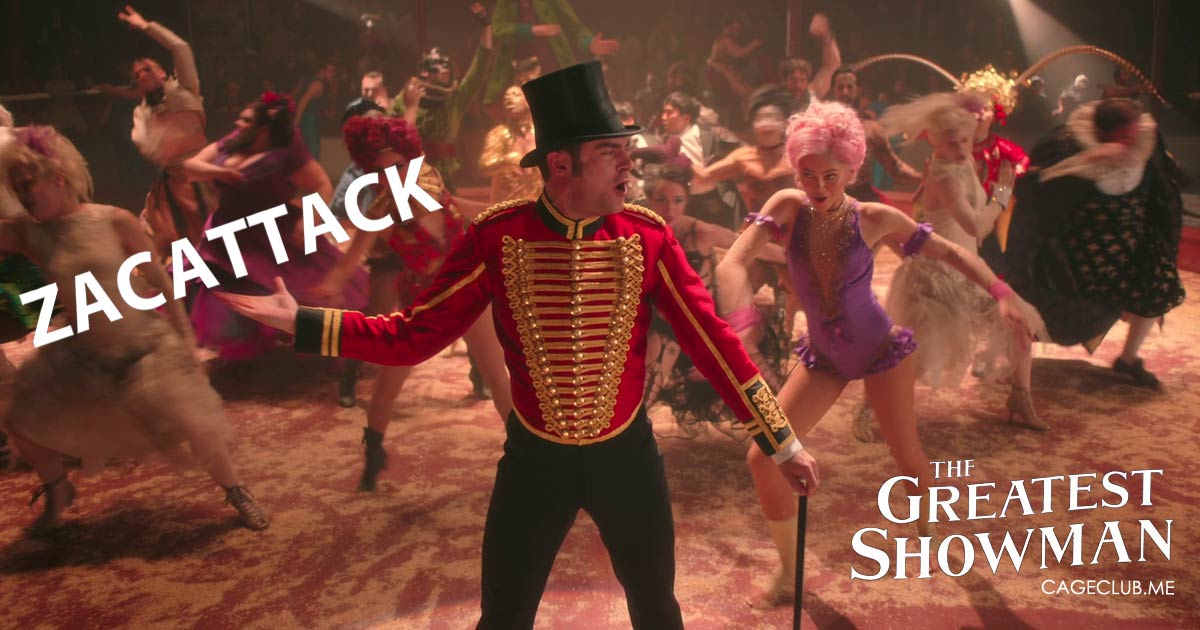 Two bonus episodes of #ZacAttack in less than 30 days? It's a modern miracle! With no new episodes on the horizon, we hope this super-sized episode of The Greatest Showman will hold you over. The Greatest Showman marks a return to Zac Efron's best genre (musicals) and throws us back in time to the dawn of the circus. Rather than call on resident historian Mike Manzi, we called upon Jordan Polan-Clarke of Wistful Thinking, who is our podcast network's resident circus expert. There's talk about trapeze, elephants, and when it's just called "circus" (and not "the circus"). We also dive deep into the movie as we travel song by song from beginning to end, covering the highs (Zac Efron's arrival via "The Other Side") and the lows (does anyone remember anything about Michelle Williams's "Tightrope"?). We also open the biggest mailbag ever and drive Jordan to the verge of delirium with game after game. Is The Greatest Showman the greatest episode in the history of #ZacAttack? You'll have to listen and find out!
---