2 Fast 2 Forever #251 – The Fate of the Furious (Lap 11)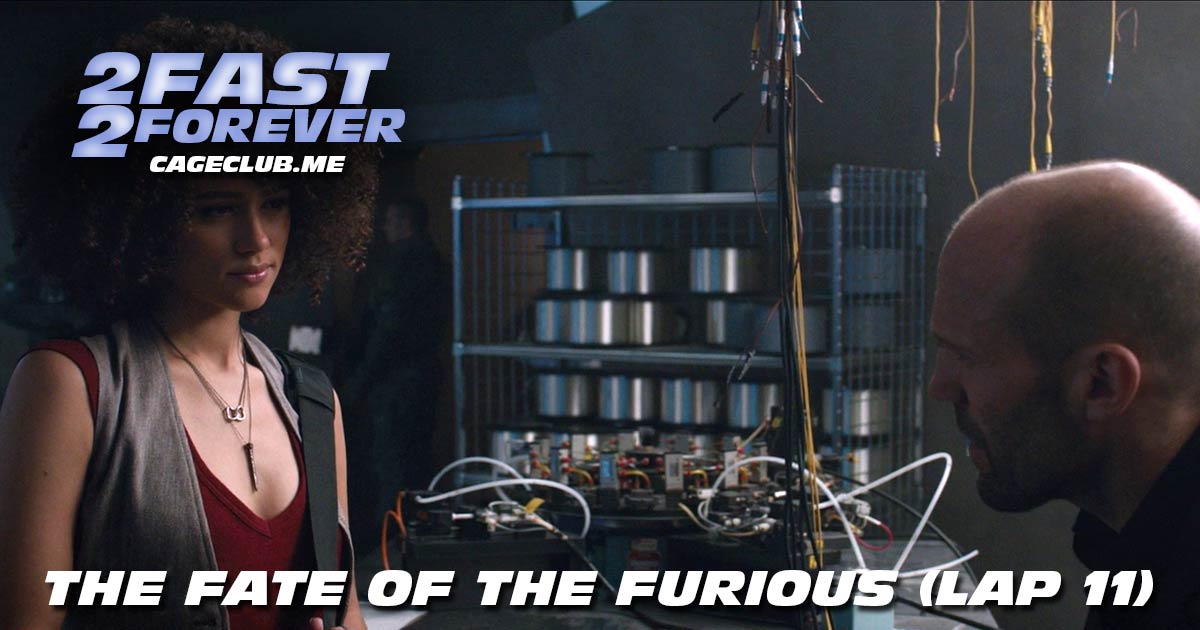 We've rounded the episode #250 turn and we're racing toward the end of the lap, and today we're talking about The Fate of the Furious with Alyssa Rosenberg of the Washington Post! After Joey shares a big (spoiler: not big) "life" update — and a dream he had — we welcome back Bilkins in the 2 Fast 2 Furious Minute (28:30). Then, Alyssa joins us (37:25) to talk about The Fate of the Furious and why more franchises should be like F&F. We talk to her about her role as a columnist, how that overlaps with pop culture, and her piece on the Fast & Furious franchise (which you can read here: Franchises are taking over Hollywood. If only they could all be 'F9: The Fast Saga.'). We praise Buster Keaton and make our heist team picks (wherein Joe returns to an all-too-familiar well).
We then go deep on Cipher to discuss why she (along with many F&F actresses) is unique among female characters in many films, how she contrasts with the family, and how her story could intersect with Eteon. We also talk about the tricky spot the writers have put Mia and how to explore her character in new and interesting ways before Alyssa hits us with the best pitch for the "Letty-led" spinoff yet.
Visit our Patreon page at patreon.com/2fast2forever. Extra special shout-out to Ben Milliman, Alex Elonen, Nick Burris, Brian Rodriguez (High School Slumber Party), Hayley Gerbes, Michael McGahon, and Lane Middleton for joining at the "Interpol's Most Wanted" level or above!
Want to re-live past memories? Find all episodes from past laps here.
Intro music by Nico Vasilo. Interlude and outro music by Wes Hampton.
Listen, Subscribe, and Rate Our Show:
Like Us on Facebook:
Follow Us on Twitter:
Follow Us on Instagram:
Explore and Say Hello: