#CruiseClub #047 – Top Gun: Maverick (2022)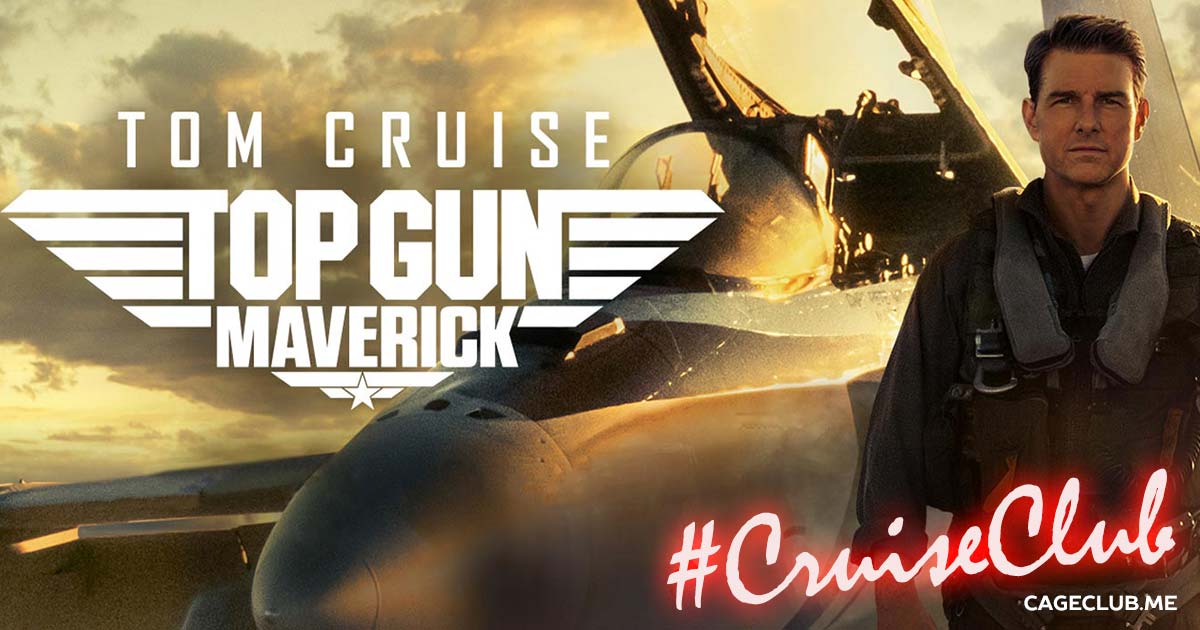 For the first time in four years, Tom Cruise has felt the need… the need to make a new movie! He's back with Top Gun: Maverick, and we're here to cover it in full spoilery detail. We talk about Tom Cruise's triumphant return to movies in a role that seems to reflect back on his career and in a movie that seamlessly continues the story from 36 years ago. We talk about the new pilots in Top Gun: Maverick (like Miles Teller, Monica Barbaro, and Glen Powell) and wonder where Manny Jacinto was hiding. We praise the character development (and Lady Gaga's musical contributions!), explore the "lore" of the shirtless beach football scene, and admire the extent to which these actors traveled to fly these planes. We also share some slight Doctor Strange in the Multiverse of Madness spoilers (from 34:15 to 34:55) and then look ahead to both Mission: Impossible – Dead Reckoning – Part One and Elvis (for our sister show #HANX for the Memories).
Update: We hope Lady Gaga becomes "two-time Academy Award winner Lady Gaga."
Catch up on all episodes of #CruiseClub here, and make sure to catch up on the other half of the TomTom Club: #HANX for the Memories.


Listen, Subscribe, and Rate Our Show:
Like Us on Facebook:
Follow Us on Twitter:
Follow Us on Instagram:
Follow Us on Letterboxd:
Explore and Say Hello: