The Monsters That Made Us #13 – The Wolf Man (1941)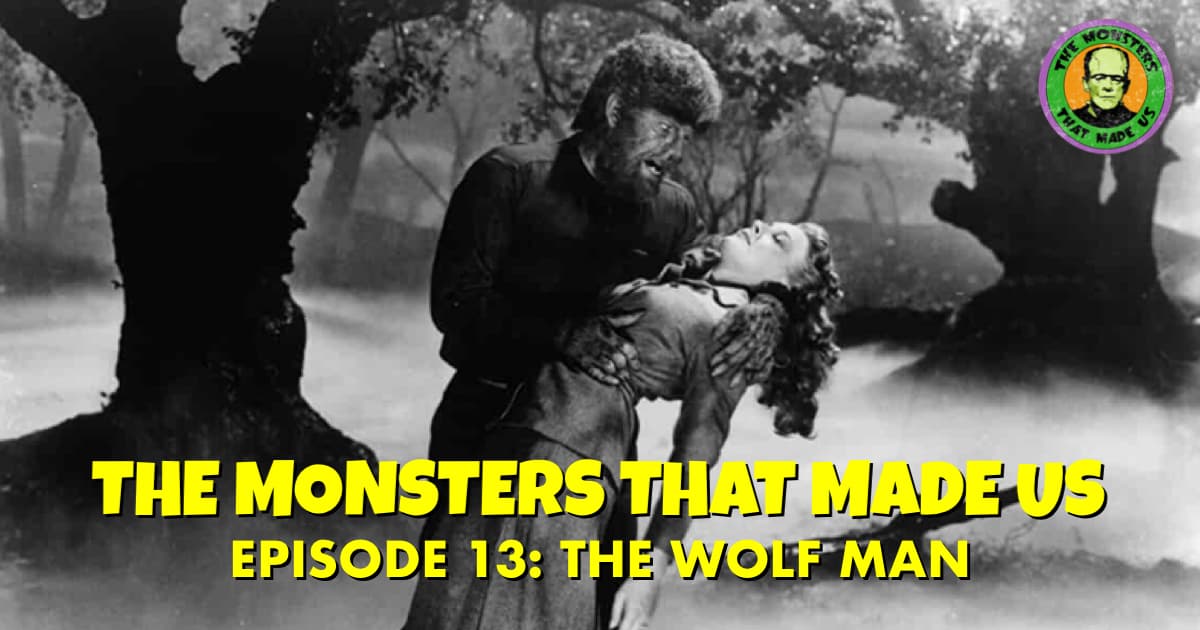 Grab a gun and some silver bullets (or a silver knife, or a stick with a silver handle) because its time for Universal's second foray into the world of lycanthropy! Join "The Invisible Dan" Colón and "Monster Mike" Manzi as they celebrate the 80th anniversary of The Wolf Man! They discuss the long road to stardom for Universal's ultimate sad boy, Lon Chaney Jr.; Curt Siodmak's genre-defining script; Robert F. Boyle's stunning art direction, the difference between a werewolf and a wolf man (if there is one); and, of course, the painstaking process of applying (and removing) Jack Pierce's iconic makeup.
If you enjoy this episode, and want to support the show, check out our Patreon!
Listen, Subscribe, and Rate Our Show:
iTunes
Spotify
Google Play
Stitcher
Amazon
Like Us on Facebook:
The Monsters That Made Us
Follow Us on Twitter:
@MonsterMadePod
@DanColon
@the_mikestir
Follow Us on Instagram:
@TheMonstersThatMadeUs
Explore and Say Hello:
Send us an email at themonstersthatmadeus@gmail.com!
Our Patreon!