2 Fast 2 Forever #100 – The #2F2F 100th Episode Extravaganza: Segments All Over the Place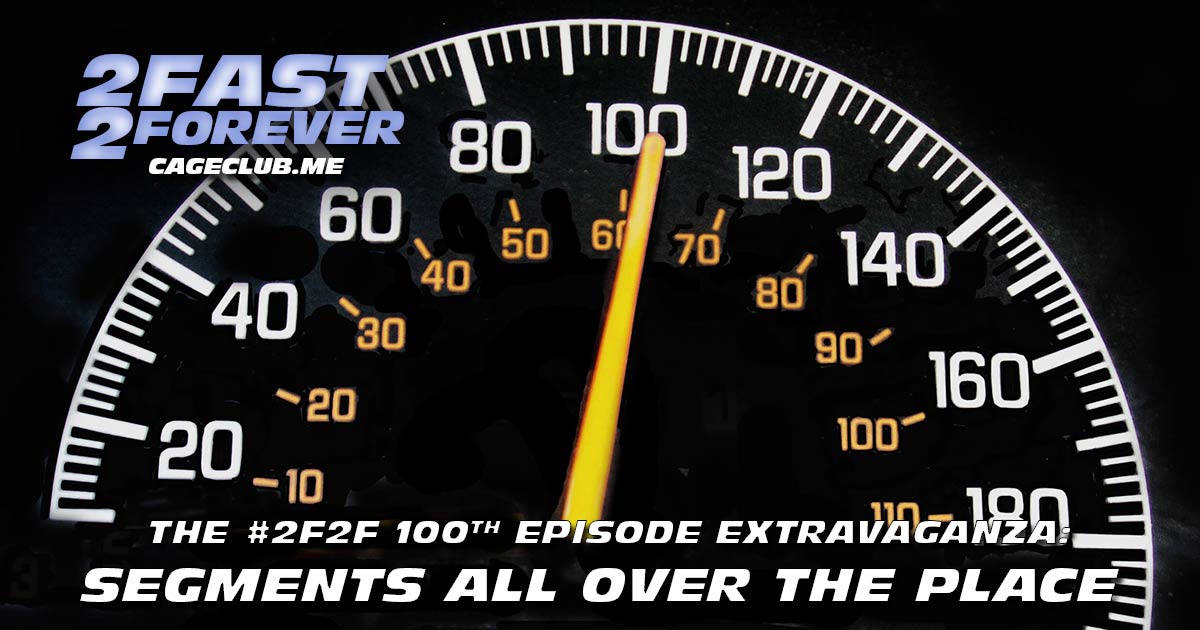 Moving from a monthly, to bi-weekly, to weekly, to the other type of bi-weekly podcast certainly helped us hit the NOS on our release schedule, but after 2.5 years, we've finally hit episode #100! In this episode, we've got segments all over the place, as we first crack open the mailbag, talk about comics for a while, then hit the open road in a car that's more than you can afford, pal, while discovering a truly mind-blowing Fastnection (of sorts). But wait, there's more! We're not lying when we say there's segments all over the place: get ready for all of your favorite games and features, plus a few new ones, as well as some exciting announcements! It's gonna be an all-timer tonight. (Segments all over the place begin around 1:04:10.)
Vote on the Fast and Furious Hall of Fame here.
Check out our "#2F2F: Songs to Pull a Job To" playlist on Spotify.
Visit our Patreon page at patreon.com/2fast2forever. Extra special shout-out to Ben Milliman, Jake Freer, Alex Elonen, Nick Burris, Brian Rodriguez (High School Slumber Party), Hayley Gerbes, Christian Larson, and Justin Kleinman for joining at the "Interpol's Most Wanted" level or above!
Want to re-live past memories? Find all episodes from past laps here.
Intro music by Nico Vasilo. Interlude and outro music by Wes Hampton.


Listen, Subscribe, and Rate Our Show:
Like Us on Facebook:
Follow Us on Twitter:
Follow Us on Instagram:
Explore and Say Hello: