2 Fast 2 Forever #154 – Lap 7 Tune-Up (Recap/Relap)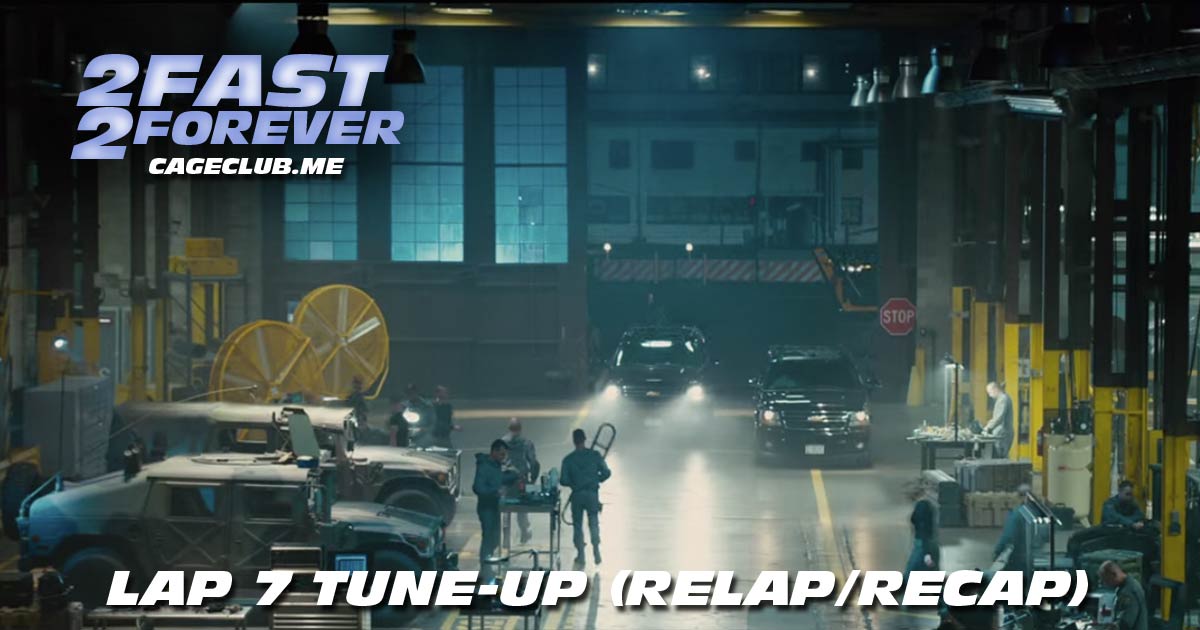 There's still more movies (and more Fast & Furious!) to come this lap, but it's time for our scheduled Lap 7 Tune-Up / Relap / Recap. First, we kick things off with a small mailbag and video game talk (Not Tonight and Wilmot's Warehouse) before taking a deep dive into the four deleted scenes from Furious 7 (starting at 19:25) to discuss the enormity of the new revelations… and the inherent logic and continuity problems therein. Then, we welcome in Nico and Kevo (36:55) to compare Fast & Furious to Marvel (and other franchises), learn about their favorite characters (and make even more MCU comparisons) (47:30), get their movie rankings (55:40), watch the #F9 trailer with them for the first time, and ask them to re-take the character quiz (1:33:00). We bid them farewell (at least for a week and a half) to announce the theme for Lap 8 (1:46:20), unveil some exciting changes to the Patreon, and get Joe's new rankings (which are incredibly on-brand from the jump). Then, we welcome in Lap 8's ridealong guest, Heather Antos (@HeatherAntos) (2:10:15) to learn what she knows about the Fastiverse, what she's excited for, and which character she's most like! This is a long one, but it's a good one.
Visit our Patreon page at patreon.com/2fast2forever. Extra special shout-out to Ben Milliman, Jake Freer, Alex Elonen, Nick Burris, Brian Rodriguez (High School Slumber Party), Hayley Gerbes, and Christian Larson for joining at the "Interpol's Most Wanted" level or above!
Want to re-live past memories? Find all episodes from past laps here.
Intro music by Nico Vasilo. Interlude and outro music by Wes Hampton.


Listen, Subscribe, and Rate Our Show:
Like Us on Facebook:
Follow Us on Twitter:
Follow Us on Instagram:
Explore and Say Hello: