2 Fast 2 Forever #225 – Furious 7 (Lap 10)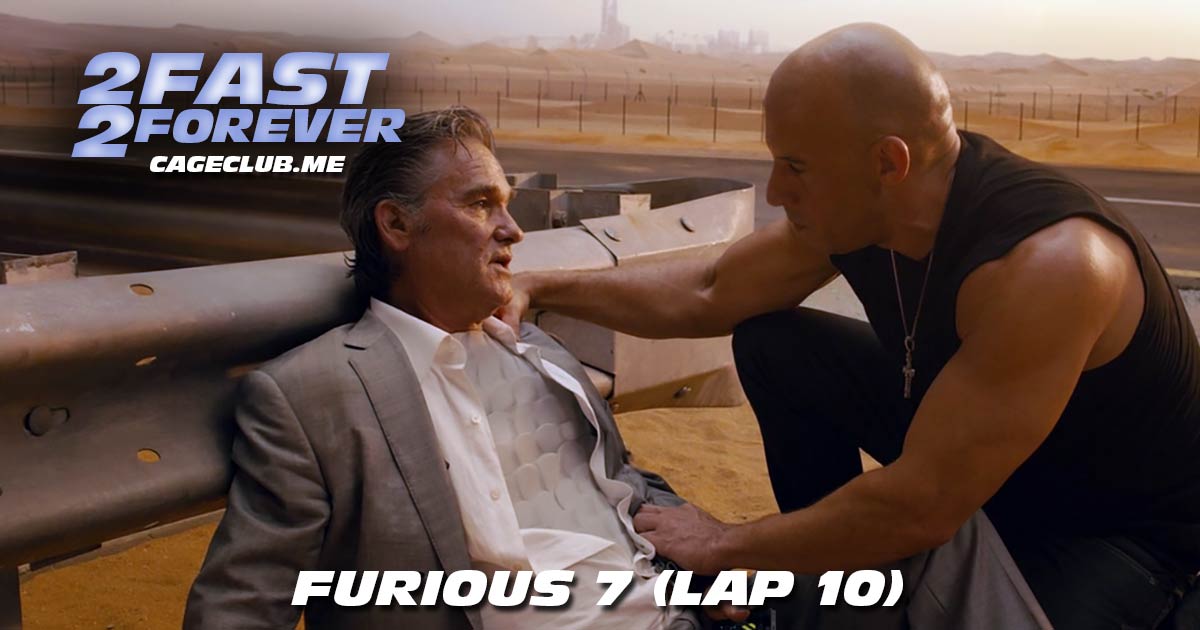 It's really about time you tried that Belgian ale because we're headed back to Abu Dhabi to talk about Furious 7 with Brian Rodriguez! After catching up on new TV recommendations and Joey's big week, we wonder what time of year Sean traveled to Japan and dive down a sports rabbit hole (which serves as a prelude to our Patreon-exclusive bonus episode about Friday Night Lights). Then, we finally reach a new set piece in the 2 Fast 2 Furious Minute (37:30) and learn some cool car facts before Brian continues his "un-lap" (48:30) by kicking off an exciting Patreon pledge drive that will run for the rest of the month. We sort of bend the rules for the "add a family member" game, we discuss how the opening of Furious 7 could inform the opening of Fast & Furious 10, and debate the use of CGI to reanimate those who have died. Brian talks about how Vin Diesel loves the Dominican Republic, questions if we'll get an Entourage crossover, and wonders whether the franchise should have ended after this movie.
Visit our Patreon page at patreon.com/2fast2forever. Extra special shout-out to Ben Milliman, Jake Freer, Alex Elonen, Nick Burris, Brian Rodriguez (High School Slumber Party), Hayley Gerbes, Christian Larson, Michael McGahon, and Lane Middleton for joining at the "Interpol's Most Wanted" level or above!
Want to re-live past memories? Find all episodes from past laps here.
Intro music by Nico Vasilo. Interlude and outro music by Wes Hampton.


Listen, Subscribe, and Rate Our Show:
Like Us on Facebook:
Follow Us on Twitter:
Follow Us on Instagram:
Explore and Say Hello: