2 Fast 2 Forever #202 – Furious 7 (Lap 9)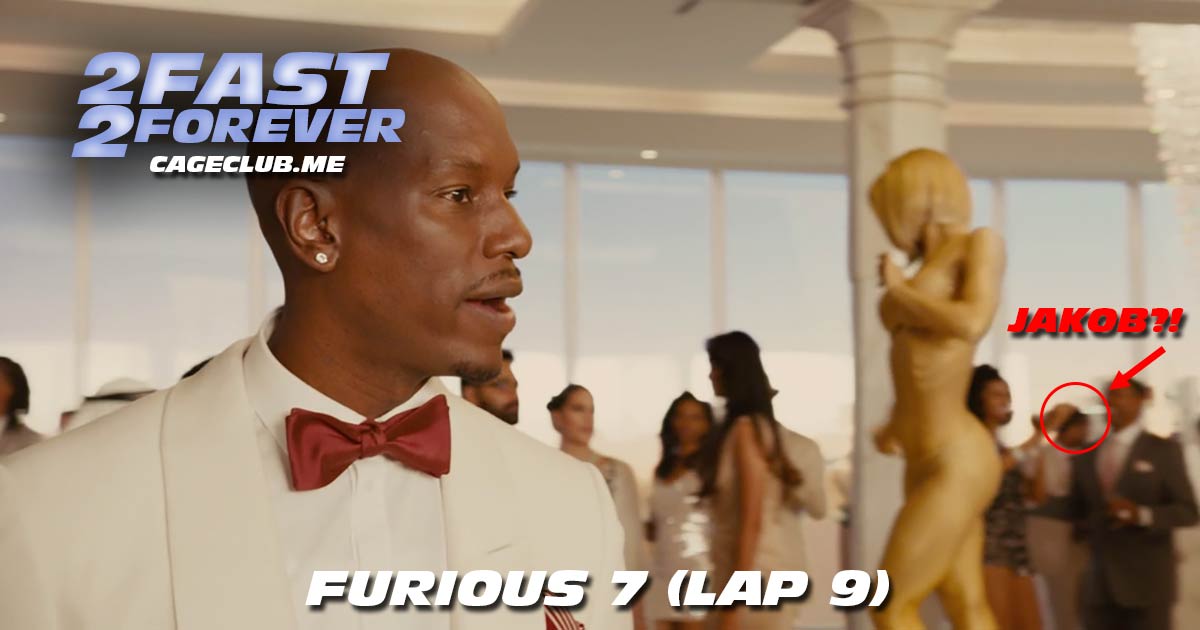 We're getting closer and closer to "catching up" to F9, and our latest stop is Deckard Shaw's roaring rampage of revenge in Furious 7! After catching up in extracurricular activites, we meet Fonzie and Fabio in the 2 Fast 2 Furious Minute (17:45) before squaring off with Shaw once again. Joining us to talk about Furious 7 is Drea Clark (Maximum Film!), who — unlike many of our recent, less sophisticated guests — goes to bat for and defends Paul Walker and Brian O'Conner. We talk about the many "dares" behind making these movies, what Ludacris is like when he's just "Chris," and what Han would be like as a roommate. We also wonder if Shaw was the one who blew up 1327 and discuss how to fix the villain problem in Furious 7.
Visit our Patreon page at patreon.com/2fast2forever. Extra special shout-out to Ben Milliman, Jake Freer, Alex Elonen, Nick Burris, Brian Rodriguez (High School Slumber Party), Hayley Gerbes, Christian Larson, and Michael McGahon for joining at the "Interpol's Most Wanted" level or above!
Want to re-live past memories? Find all episodes from past laps here.
Intro music by Nico Vasilo. Interlude and outro music by Wes Hampton.


Listen, Subscribe, and Rate Our Show:
Like Us on Facebook:
Follow Us on Twitter:
Follow Us on Instagram:
Explore and Say Hello: