Hard to Believe #055 – Mary Shelley: The Making of a Monster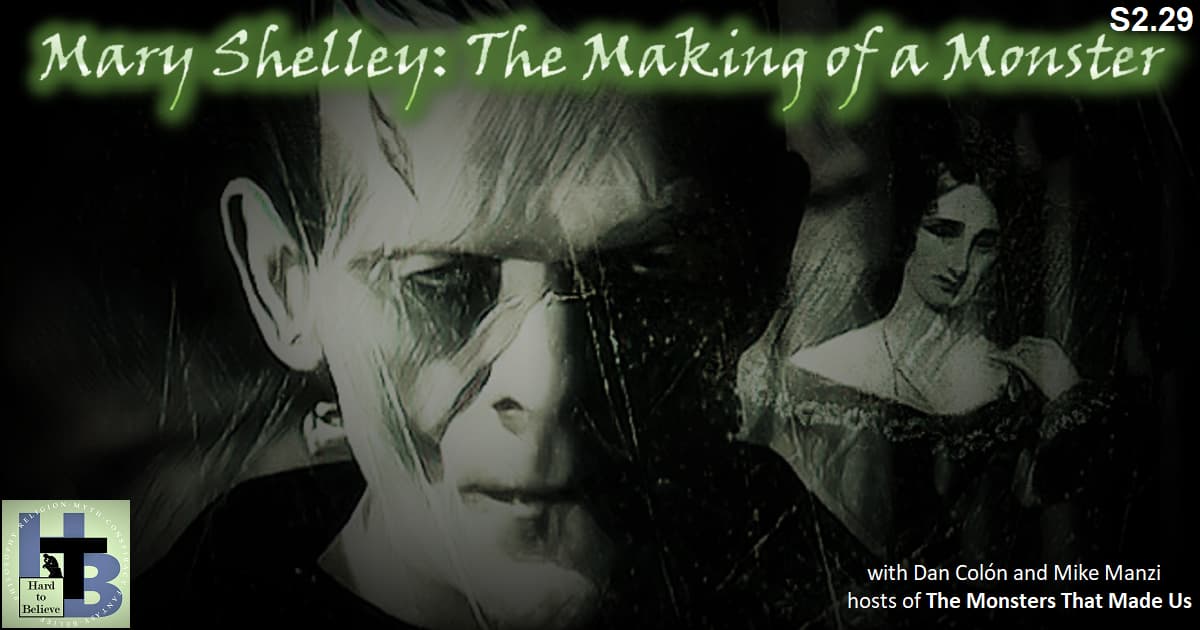 It's a story that, by now, is as famous as the monster it led Mary Shelley to create: On a dark and stormy evening, two British literary giants, Percy Bysshe Shelley and Lord Byron, challenged each other and the handful of friends in attendance to write the best ghost story. The unlikely winner was Percy Shelley's teenaged wife, Mary, who would ride her creation to fame and literary immortality.
But there's a lot more to this story, and so, so much more to Mary herself.
For the Halloween episode, John invited Dan Colón (back for his second straight episode) and frequent guest Mike Manzi – who together host the Universal Monster Movie podcast The Monsters That Made Us – to join him as they dig into the life and mind of Mary Shelley: What haunted her, what drove her, and how her masterpiece, Frankenstein, is as much autobiography is it is the blueprint for the entire horror genre.
Among the many sources for this episode, none were more illuminating than The Strange and Twisted Life of "Frankenstein" by Jill Lepore
TWITTER/Links!
The Monsters That Made Us on Twitter
Show page: The Monsters That Made Us
Listen, Subscribe, and Rate Our Show:
Like Us on Facebook:
Follow Us on Twitter:
Follow Us on Instagram:
Say Hello: