Hard to Believe #075 – #FreeCasey: Casey Anthony and the Murky Ethics of True Crime – with Jenn Tisdale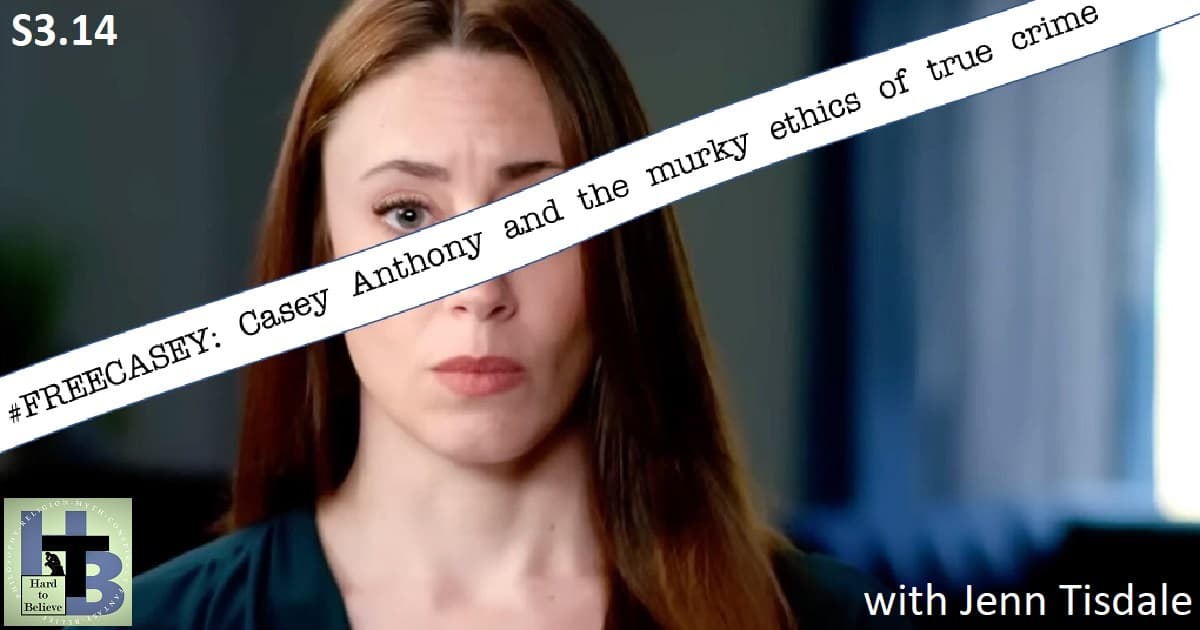 This week, John invited Jenn Tisdale on to discuss Alexandra Dean's incredible three-part documentary miniseries Casey Anthony: Where the Truth Lies. Whether you know everything or nothing about the Casey Anthony case, or if you think you know it all, you should watch Dean's documentary, as it is a textbook case on how to do true crime right.
While this show rarely touches on true crime (a space very much crowded in the podcast world), this felt like a worthwhile exception. Dean forces us to rethink a lot of our beliefs and assumptions not just about Casey Anthony herself but the entire media apparatus that decided on her guilt even when a jury acquitted her.
A side note – if you still need Christmas content from John, there is still something coming your way on 1999: The Podcast, which you can find here or wherever you listen to podcasts!
Listen, Subscribe, and Rate Our Show:
Like Us on Facebook:
Follow Us on Twitter:
Follow Us on Instagram:
Say Hello: