Hard to Believe #046 – Maria Against History – The twilight of the Romanovs in their own words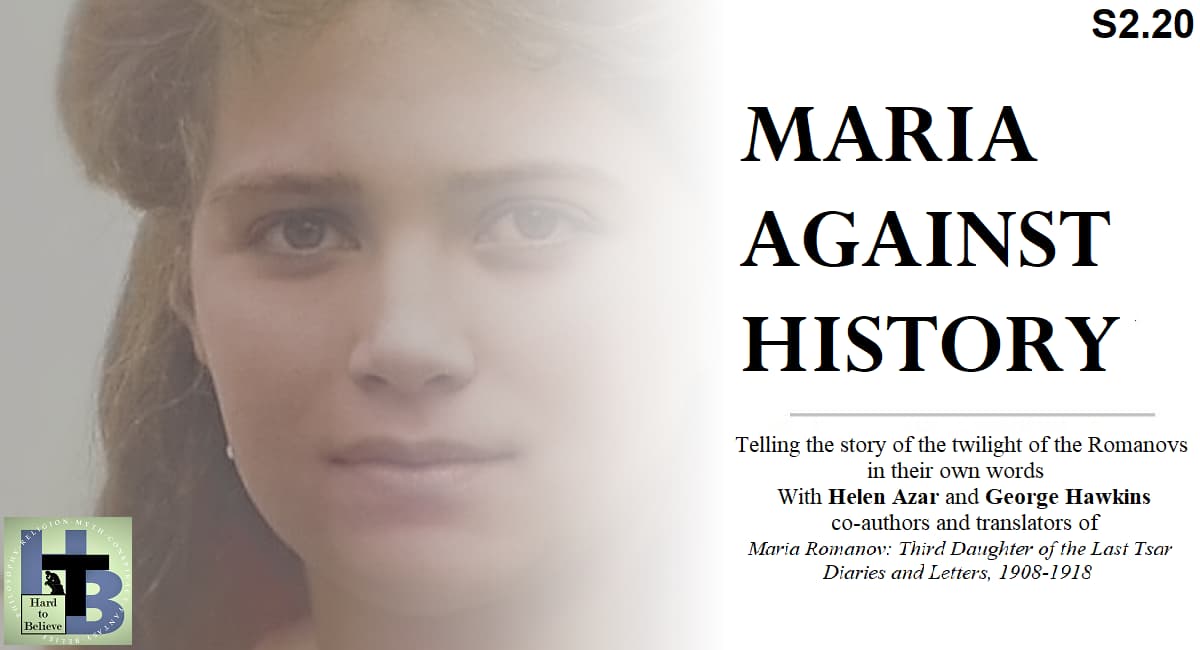 103 years ago this week, the last of the Romanovs – Tsar Nicholas II, Tsarina Alexandra, and their 4 children, Olga, Tatianna, Maria, Anastasia, and Alexei – were murdered in a basement in the House of Special Purpose in Yekaterinberg.
So much of what we believe about history depends on whose voices we are allowed to hear telling us the story, and for decades the voices of the Romanovs remained suppressed – just like the true location of their final resting place.
This week, John welcomes authors and translators Helen Azar and George Hawkins, both of whom have been instrumental in bringing those voices back and, in so doing, correcting and further illuminating our understanding of 20th century Russia history.
Together they wrote and translated Maria Romanov: Third Daughter of the Last Tsar, Diaries and Letters, 1908–1918, published in August of 2020.
More about Helen's work can be found on her website, The Romanov Family – Their history in their own words
Like Us on Facebook:
Follow Us on Twitter:
Follow Us on Instagram:
Say Hello: