Hard to Believe #060 – Santa's Stranger Friends – with Mike Manzi and Jess Collins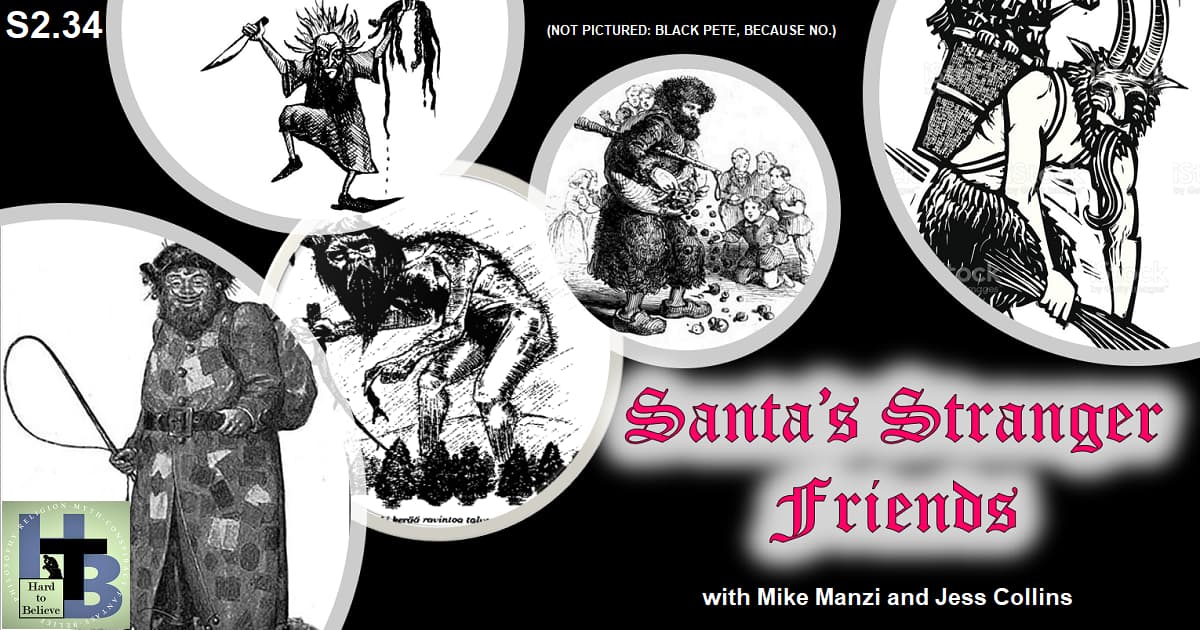 You know Dasher, and Dancer, and Prancer, and Vixen; Comet, and Cupid, and Donner, and Blitzen…and Rudolph and Mrs. Claus and the Elves, and on and on…but do you know Krampus, Pere Fouettard, or the Christkind?
Throughout the long and diverse history of Christmas, many magical, mysterious characters have been woven into local folklores and traditions, especially in the northern European countries.
But if you're like most people in the United States, you probably aren't too familiar with these darker, more murderous accomplices to Santa's night of forced entries and blitzkriegs of benevolence. So let's fix that!
Mike Manzi and Jess Collins join for one last time this season. So get the fire going, write some Krampus cards, and just wait until Ruprecht comes!!
John is on Twitter @ProbablyRealJB
Mike on Twitter @the_mikestir
Jess on Twitter @jayarekay_
Listen, Subscribe, and Rate Our Show:
Like Us on Facebook:
Follow Us on Twitter:
Follow Us on Instagram:
Say Hello: