Hard to Believe #021 – The Life of Aleister Crowley – With "Perdurabo" Author Richard Kaczynski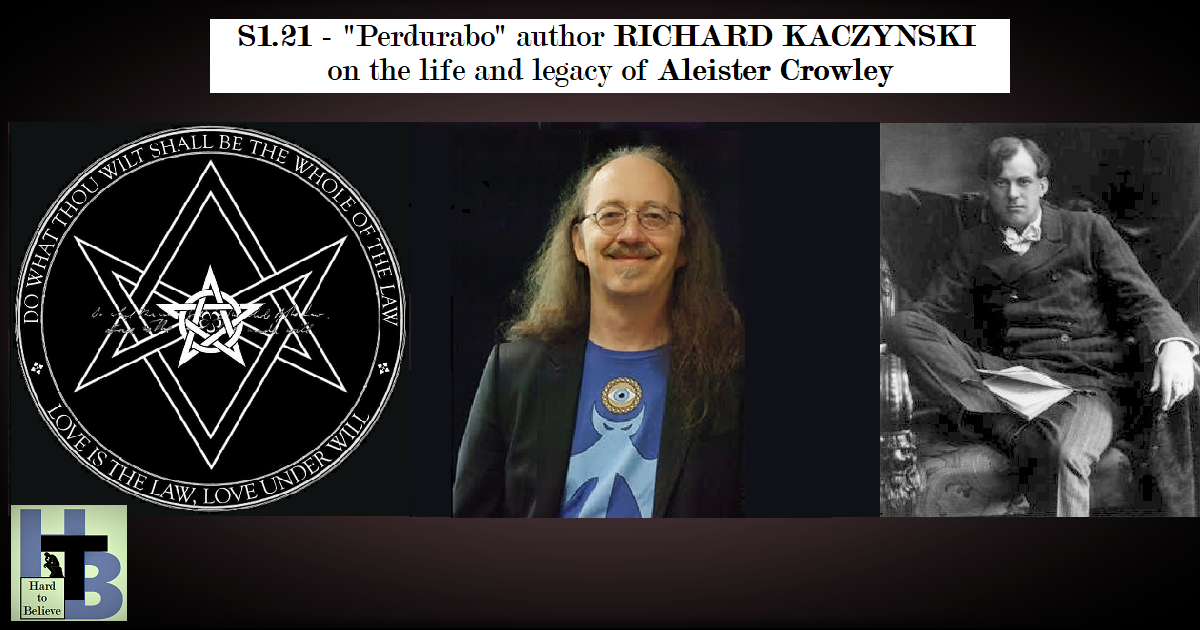 The so-called "wickedest man in the world" would have turned 145 this week, and to mark his birthday, John reached out to his most trusted biographer, Richard Kaczynski, author of Perdurabo – The Life of Aleister Crowley. Kaczynski holds a PhD in social psychology and is himself a student of Thelema, the new religious movement built around Crowley's philosophy. John asked him to set the record straight on one of the 20th century's most controversial and fascinating figures.
To find out more about and from Richard, check out his personal website.
Listen, Subscribe, and Rate Our Show:
Like Us on Facebook:
Follow Us on Twitter:
Follow Us on Instagram:
Say Hello: