Hard to Believe #020 – Pastor June Joplin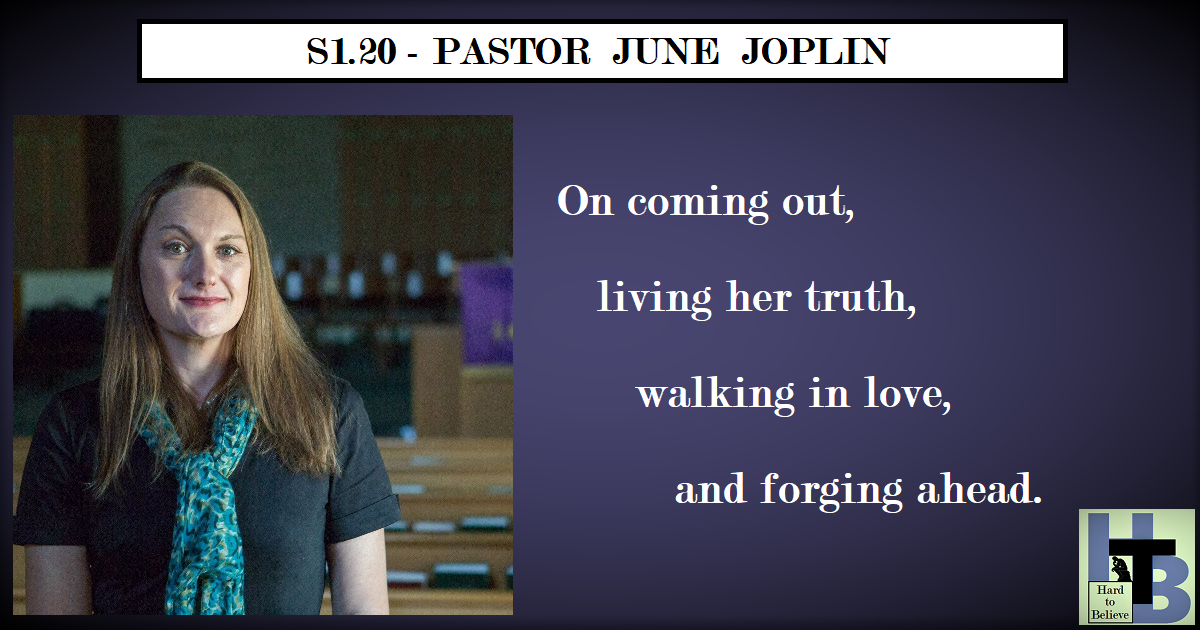 Hard to Believe #020 – Pastor June Joplin 
Until last summer, June Joplin had been serving as pastor at Lorne Park Baptist Church in Toronto. Then she delivered a sermon that would change her life. In the months since, she has been interviewed by the New York Times, Vox, and the CBC, and her story has been featured in major news outlets far and wide. She spoke to John about what led to her wanting to be a pastor, what led to her coming out, and her hopes for Christianity and herself as she considers what comes next.
You can find more about her at her website, PastorJune.com
She is on Twitter @beloved_june
You can contribute to her GoFundMe here. 
Listen, Subscribe, and Rate Our Show:
Like Us on Facebook:
Follow Us on Twitter:
Follow Us on Instagram:
Say Hello: