Hard to Believe #073 – The Monster That Made Bram Stoker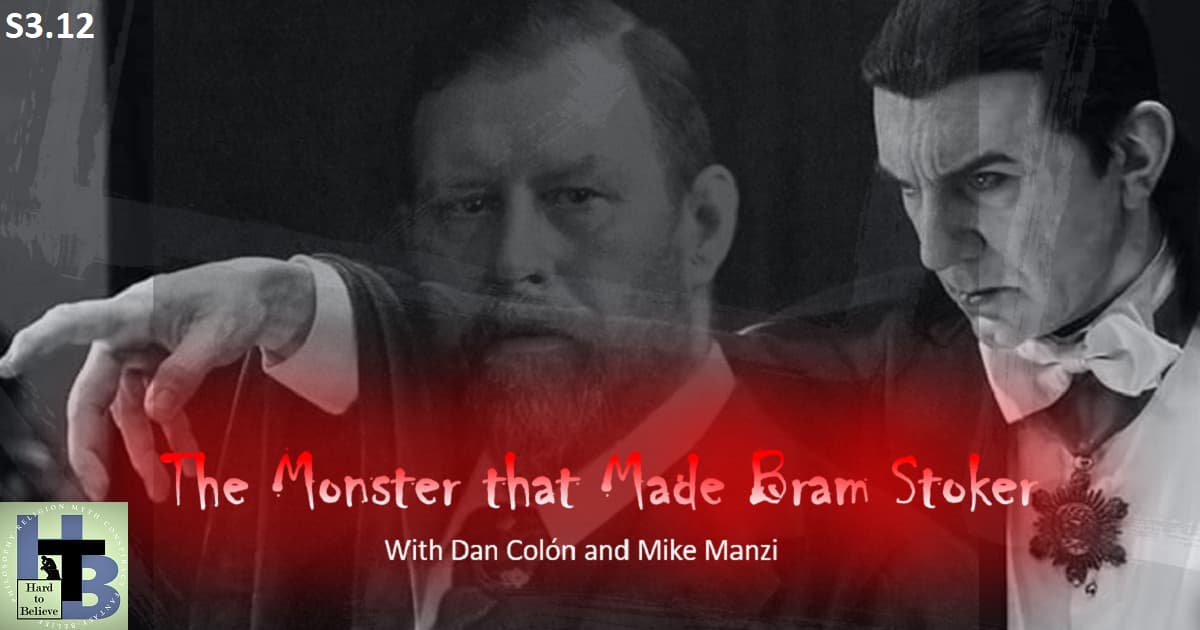 Dracula is one of the most iconic and recognizable fictional characters of all time, but his creator, Bram Stoker, remains far less famous. Stoker's life was full and fascinating, and it reveals some tantalizing clues as to the themes and ideas that permeate his most famous novel.
In this spoOoOktacular Halloween special, John welcomes back Dan Colón and Mike Manzi from our network's very own The Monsters that Made Us podcast, who also appeared on last year's episode on Mary Shelley and Frankenstein, to discuss the true story of Bram Stoker and his most legendary creation.
The talk about the truly mysterious elements of Stoker's biography, his personal struggles, and why the most pervasive of "facts" about Dracula – that he was based on Vlad the Impaler – may not be quite so true after all!
Listen, Subscribe, and Rate Our Show:
Like Us on Facebook:
Follow Us on Twitter:
Follow Us on Instagram:
Say Hello: