Hard to Believe #027 – The Flat Earthers with Daniel Clark – Director of "Behind the Curve"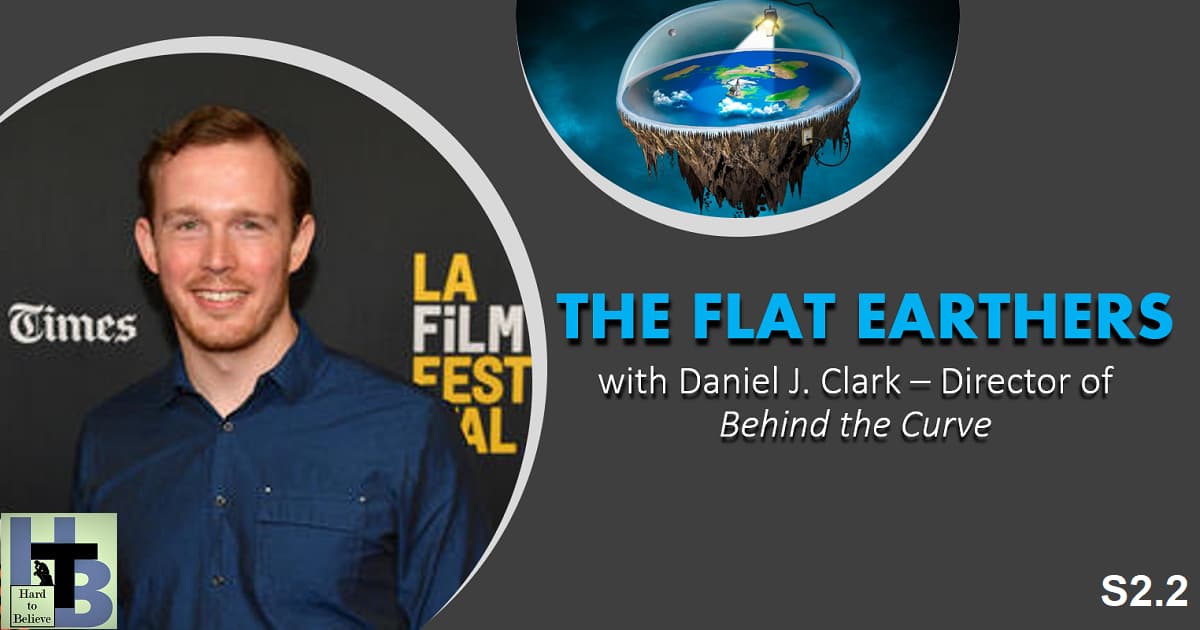 Filmmaker Daniel J. Clark's 2018 documentary Behind the Curve explores the Flat Earth conspiracy theory. Featuring interviews with true believers as well as exasperated scientists, it's a thoroughly engaging and sometimes moving look at why people come to believe objectively untrue things.
Three years later, false beliefs loom even larger in our culture, so John invited him to talk about the making of Behind the Curve and how it might shed more light on the current conspiracy landscape.
Daniel in on Twitter @DJCfilm
Watch Behind the Curve on Netflix
John is on Twitter @ProbablyRealJB
Listen, Subscribe, and Rate Our Show:
Like Us on Facebook:
Follow Us on Twitter:
Follow Us on Instagram:
Say Hello: