Hard to Believe #030 – Fake History with Sebastian Major – Host and Creator of the Podcast "Our Fake History"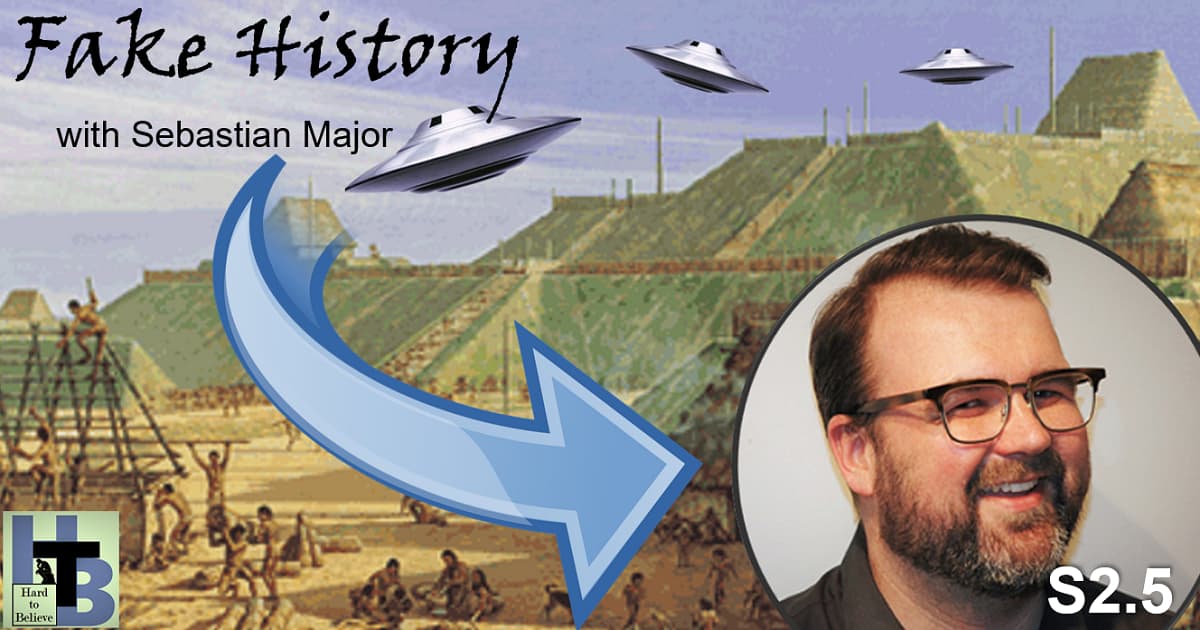 Sebastian Major is a history teacher with a lifelong love of the subject. He also, like John, is preoccupied with drawing attention to the false beliefs that seem to have latched on to so many of the stories we tell and loves correcting the record. His beloved podcast, Our Fake History – which Major created, writes, produces, and hosts – is dedicated to doing exactly that. John and Sebastian discussed being teachers, what's so useful about teaching history through the lens of what we routinely get wrong, and what doing the podcast has taught him along with way.
And he also goes on record, once and for all, on the question of who is the worst purveyor of fake history – Washington Irving or Erich von Daniken.
Check out Our Fake History's website.
Follow Sebastian on Twitter @ourfakehistory
Listen, Subscribe, and Rate Our Show:
Like Us on Facebook:
Follow Us on Twitter:
Follow Us on Instagram:
Say Hello: