Hard to Believe #059 – Should You Believe In Saint Nicholas? – with Joey Lewandowski and Teddy Smith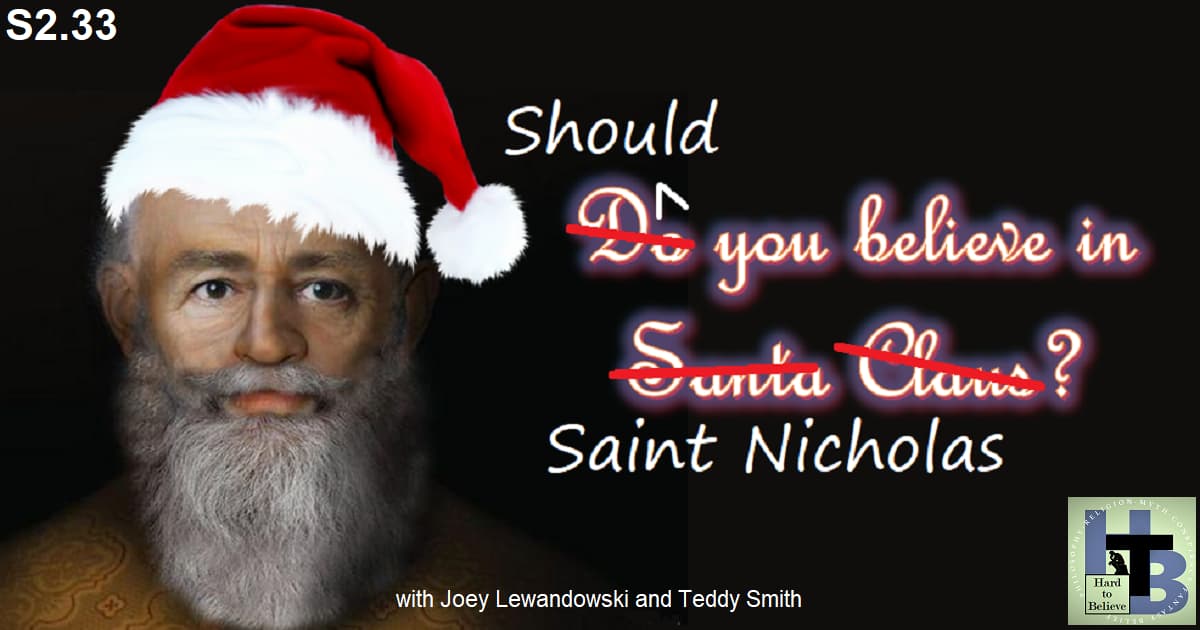 For children all around the world, Saint Nicholas is the ultimate consolation prize – a way of letting kids down easy when they find out that *psst* Santa isn't real!
But, we tell them, there was a Santa Claus, long long ago!
And thus the story of Saint Nicholas, the 4th century Bishop of Myra, who became legendary for his generosity and care for children, lets modern kids hang on to that little bit of magic that Santa Claus had brought into the world for the earliest years of their lives.
Which is great! But…are we sure? Because, as it turns out, the deeper we dig into the story of St. Nick, the more we find a phantom, a shadow, with very little connection to history. And so, this week, the week of St. Nicholas's beloved feast day, we ask Joey Lewandowski and Teddy Smith that question – should we believe in Saint Nicholas, and what, if anything, changes if we come to the conclusion that he, like his modern counterpart, is little more than fantasy?
Listen, Subscribe, and Rate Our Show:
Like Us on Facebook:
Follow Us on Twitter:
Follow Us on Instagram:
Say Hello: