Hard to Believe #024 – Israel, Palestine, and the Science of Making Peace – with Gil Bar-Sela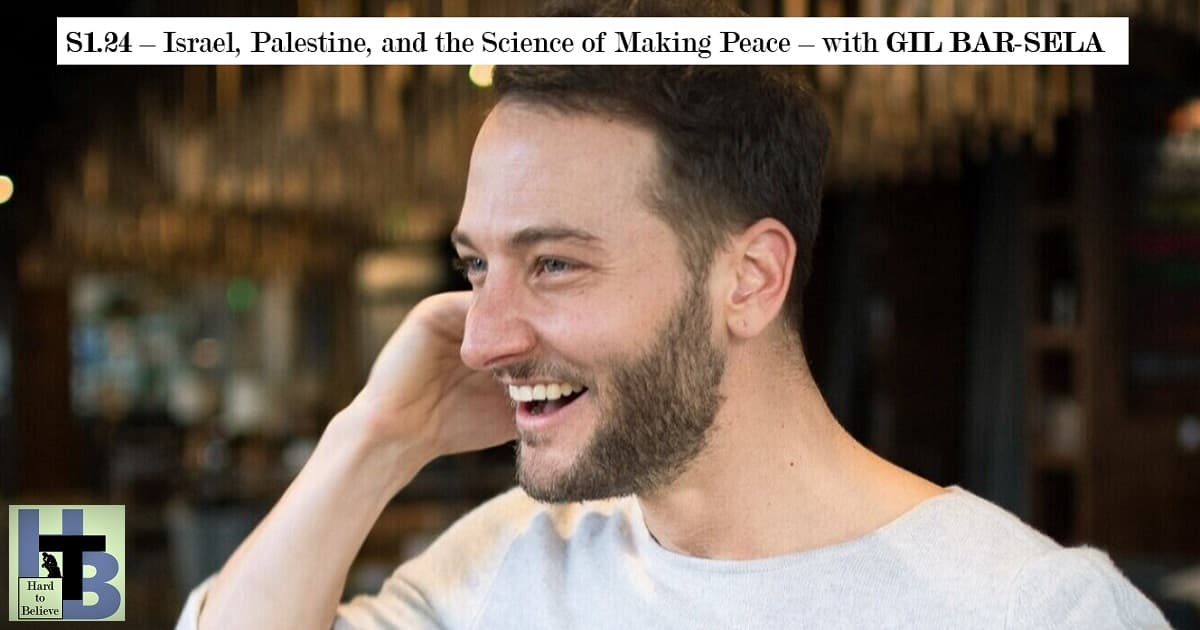 When people say they wish for peace, what are they actually talking about? Is it even possible, and, if so, what does it look like? 2020 has been plagued with uncertainty and volatility at a level foreign to many of us, and so John invited Gil Bar-Sela to discuss his work in creating and nurturing peace and empathy in others.
Born and raised in Tel Aviv, Gil has been both a witness to and a participant in the conflict and strife that continues seemingly unabated in Israel, and he carried the resulting trauma from those experiences with him for years. Now he works as a coach, trainer, speaker, and facilitator in the areas of personal development, human connection, authentic leadership, and conflict resolution.
Find out more about Gil at his website: gilbarsela.com
Listen, Subscribe, and Rate Our Show:
Like Us on Facebook:
Follow Us on Twitter:
Follow Us on Instagram:
Say Hello: