Hard to Believe #048 – Dr. Kelly J. Baker – The Klan, Jesus, and Trump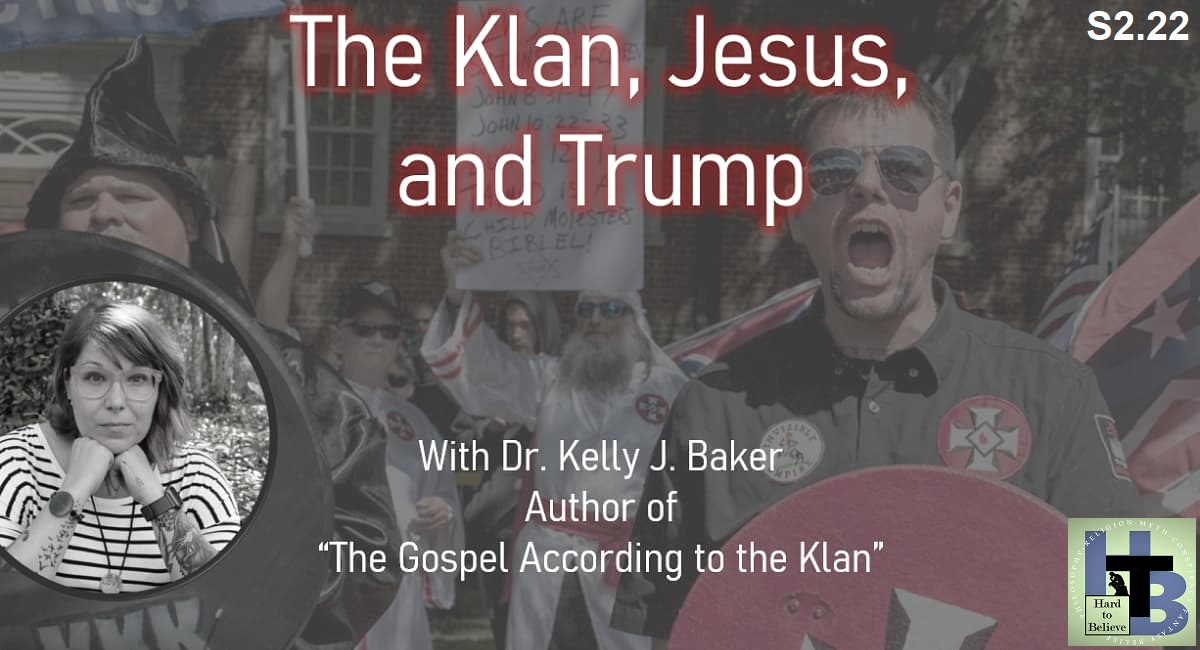 The Klan is little more than a cultural joke at this point. Following its ill-fated attempts to gain public legitimacy by appearing on Donahue and Jerry Springer in the 1990s, the organization largely retreated to the internet. But there it metastasized and festered and eventually spawned new hate groups like the Proud Boys and Patriot Prayer.
The Klan remains the template for and spiritual common ancestor to all of America's white nationalist hate groups, and importantly it was and is, at its very core, a Christian movement.
In our first post-hiatus episode, John is joined by scholar and author Dr. Kelly J. Baker, whose book The Gospel According to the Klan remains one of the most important and authoritative texts on modern white Christian nationalism, to talk about the Klan, Jesus, MAGA…and zombies.
Dr. Baker is on Twitter @kelly_j_baker
You can buy The Gospel According to the Klan here, or wherever you get your books.
Listen, Subscribe, and Rate Our Show:
Like Us on Facebook:
Follow Us on Twitter:
Follow Us on Instagram:
Say Hello: