Hard to Believe #063 – The Internet and the Cult of Free Speech – with Fredrick Brennan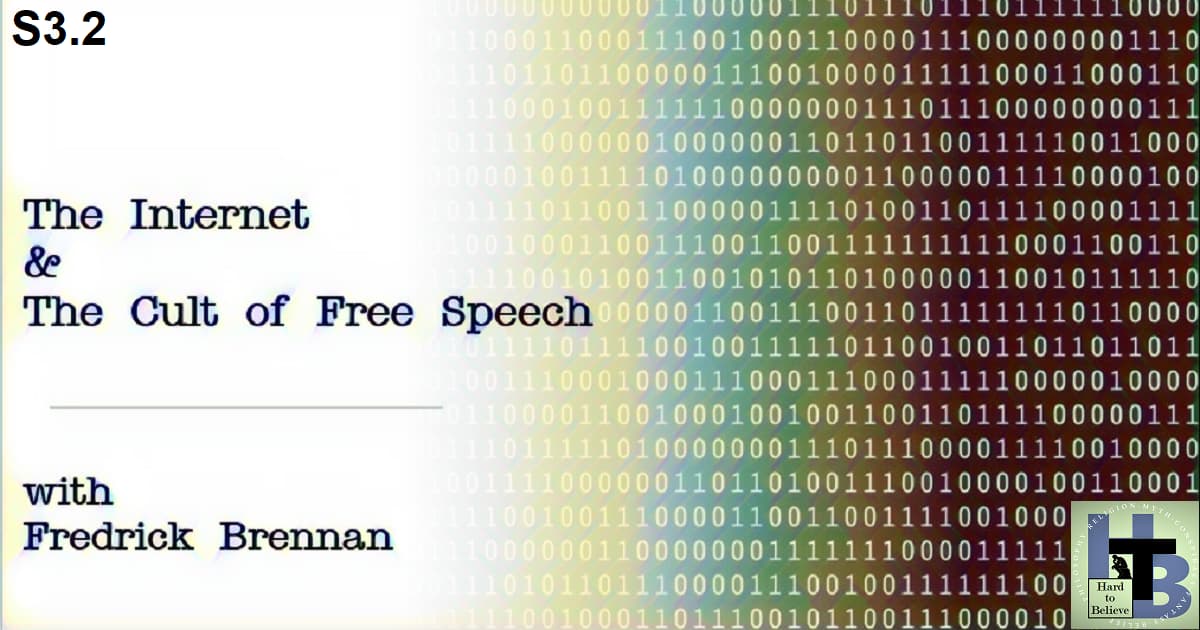 Fredrick Brennan is the creator of the anonymous image board site 8chan, and a former free speech absolutist.
His well-documented early adult life changed that, specifically after he moved to the Philippines after an entrepreneur named Jim Watkins offered Brennan the opportunity to turn the fledgling 8chan into a major platform. Jim and his son Ron would eventually exert more and more control over 8chan, and 8chan itself soon became home to the Q account, which began on 4chan and is widely considered, at least in its 8chan incarnation, to have been controlled and written by Ron.
Brennan would eventually flee the Philippines after Jim Watkins coerced officials to put a warrant out for his arrest for what's called cyberlibel – essentially, the crime of lying about a person on the internet.
Since his return to the US, Brennan has become an outspoken critic of 8chan, QAnon in particular, and conspiracy theories in general. He has also spent much of his time pursuing another passion for which he has great talent – developing open-source fonts.
In light of the news that Elon Musk is trying to buy Twitter, John spoke to Brennan about the complicated issue of free speech on the internet, the cult-like devotion of many political extremists, especially on the right, to a kind of extremist form of free speech…and what would happen if Elon Musk bought Twitter.
Listen, Subscribe, and Rate Our Show:
Like Us on Facebook:
Follow Us on Twitter:
Follow Us on Instagram:
Say Hello: