2 Fast 2 Forever #199 – The Fast and the Furious: Tokyo Drift (Lap 9)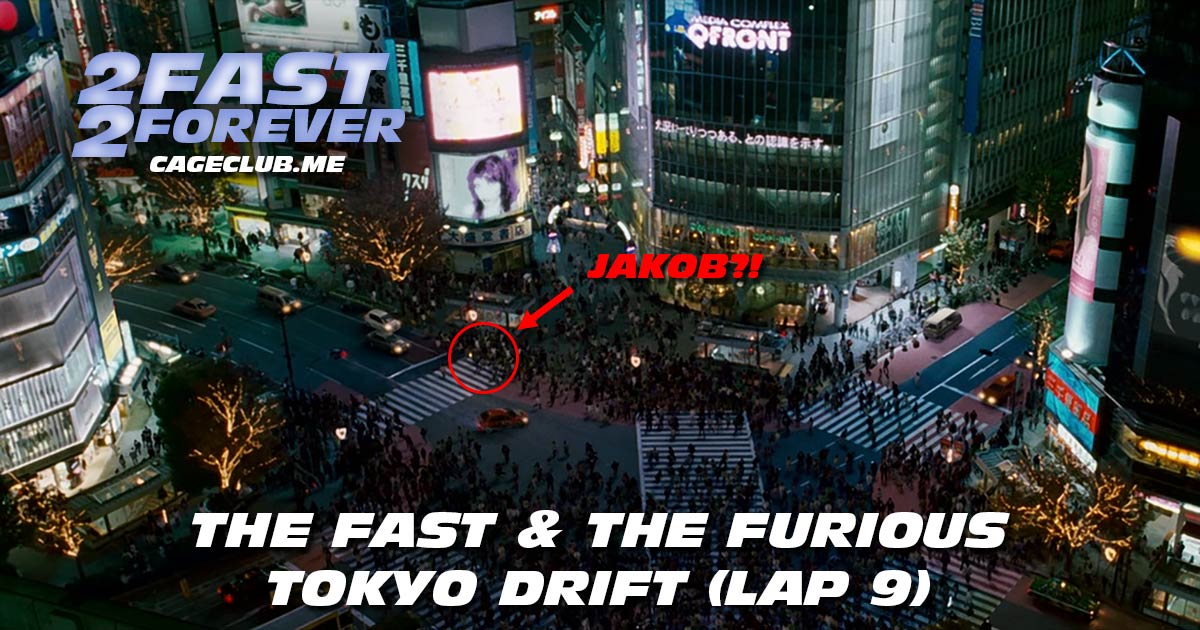 We're headed back to the streets of Tokyo — this time with Aaron Neuwirth (Out Now with Aaron and Abe, We Live Entertainment) — to figure out where Elle, Jakob, and Mr. Nobody were during The Fast and the Furious: Tokyo Drift! We talk about the Dreamcast, Back to the Future, and Possession (1981), preview the F9 director's cut (and rumored F10 title), and watch Monica Fuentes roll up in a delivery truck in the 2 Fast 2 Furious Minute (27:35). Then, we fly across the Pacific with Aaron riding (flying, I guess, I just said fly, why would it be riding) shotgun (is this a thing in planes) for Tokyo Drift (41:45). After reworking a couple of the "lightning round" questions and getting the biggest endorsement for Roman's character that we've ever heard, we dive into Tokyo Drift and hear Aaron compare it to a movie we'd never considered before, but makes perfect sense. We also come up with a new movie to write (that hopefully Brian Rodriguez *of* High School Slumber Party would cover) before spending a lot of time to figure out how The Fast and the Furious: Tokyo Drift fits into the F9 timeline.
Visit our Patreon page at patreon.com/2fast2forever. Extra special shout-out to Ben Milliman, Jake Freer, Alex Elonen, Nick Burris, Brian Rodriguez (High School Slumber Party), Hayley Gerbes, Christian Larson, and Michael McGahon for joining at the "Interpol's Most Wanted" level or above!
Want to re-live past memories? Find all episodes from past laps here.
Intro music by Nico Vasilo. Interlude and outro music by Wes Hampton.


Listen, Subscribe, and Rate Our Show:
Like Us on Facebook:
Follow Us on Twitter:
Follow Us on Instagram:
Explore and Say Hello: