2 Fast 2 Forever #262 – Christine (1983)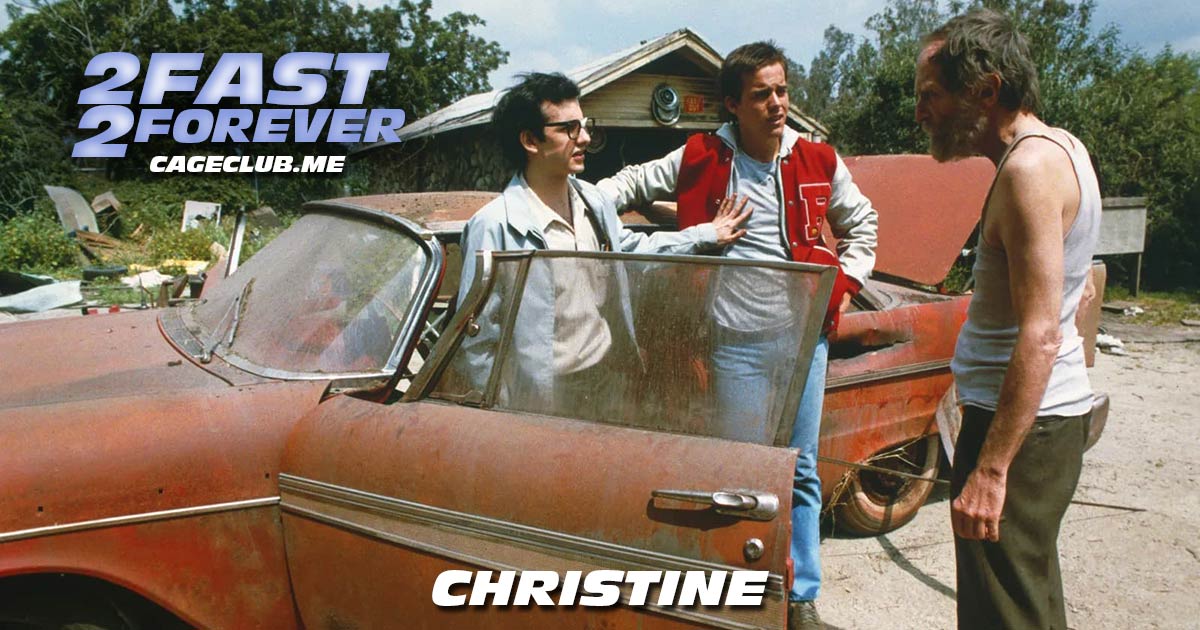 Happy Halloween! We're here with a surprise bonus episode to talk about John Carpenter's Christine, which was a first-time watch for both of us. After teasing a future lap (in the far distant future), we talk about some Fast & Furious news we didn't cover… tomorrow?! Then, we become one with our car as we talk about whether we'd rather buy a house or a car that someone died in, why Christine was a Plymouth Fury, and the real romance at the core of this film. Joe points out some regional Pittsburgh delicacies, we pay respects to whoever was selling red leather in the 1980s, and we watch what just might be our best trailer ever.
Visit our Patreon page at patreon.com/2fast2forever. Extra special shout-out to Ben Milliman, Alex Elonen, Nick Burris, Brian Rodriguez (High School Slumber Party), Hayley Gerbes, Michael McGahon, Lane Middleton, Jason Rainey, Wes Hampton, and Mike Gallier for joining at the "Interpol's Most Wanted" level or above!
Want to re-live past memories? Find all episodes from past laps here.
Intro music by Nico Vasilo. Interlude and outro music by Wes Hampton.
Listen, Subscribe, and Rate Our Show:
Like Us on Facebook:
Follow Us on Twitter:
Follow Us on Instagram:
Explore and Say Hello: