2 Fast 2 Forever #294 – Fast X Preview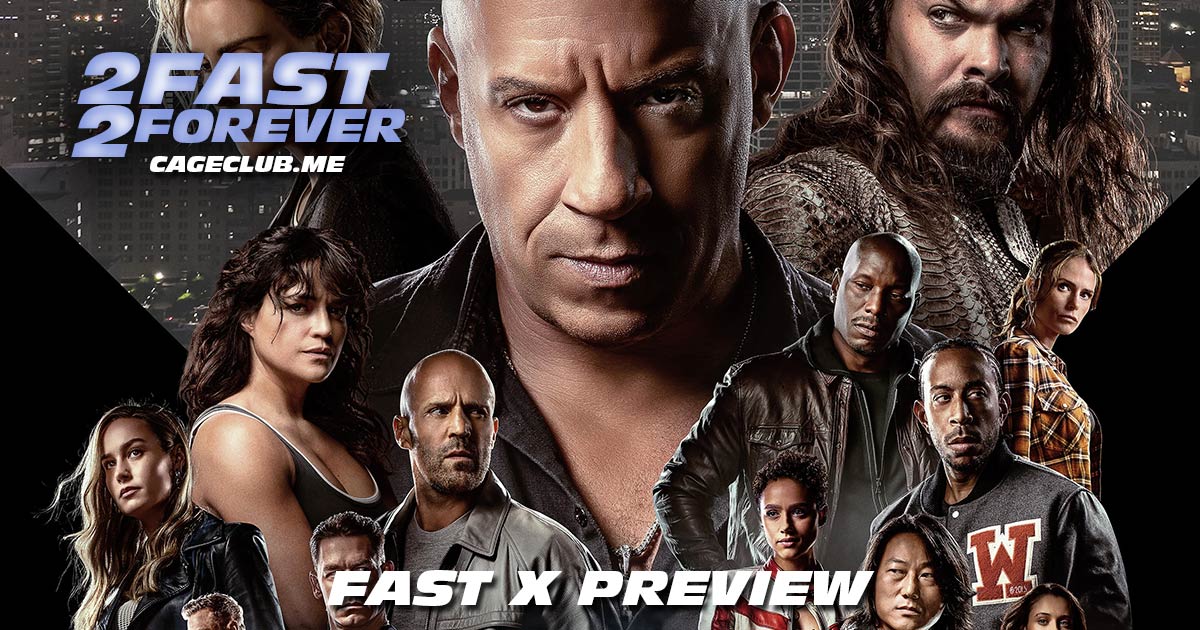 The wait is almost over, and Fast X is almost here. We're taking a moment to get (even more) excited about the newest Fast & Furious movie! Before we dive into our Fast X preview, though, we talk about an underwhelming episode of Top Chef (that was "Fast and Furious themed") and announce that the ballots are open for the 2 Fast 2 Forever Hall of Fame voting. We also chat about some Fast X news, including AMC's popcorn container, Meadow Walker's cameo, and a deep dive into Han vs. Deckard. We give timelines for you, sweet listener, to get your emails in for our Fast X reaction episode — and we look ahead to our upcoming (Fast X-heavy) release schedule.
We then enter our Fast X preview to make guesses about the fastest and most furious characters, what we hope for the most (as well as what we're worried about/dreading the most), and the cameos we most want to see. Joey pitches an ending that would get the crowd psyched. Joe wonders why Tony Hawk isn't in these movies. We lay out our "best case scenario" for how good this movie could be.
Visit our Patreon page at patreon.com/2fast2forever. Extra special shout-out to Ben Milliman, Alex Elonen, Nick Burris, Brian Rodriguez (High School Slumber Party), Michael McGahon, Lane Middleton, Jason Rainey, Wes Hampton, Mike Gallier, Josh Buckley (Whole Lotta Wolves), and Michael Moser for joining at the "Interpol's Most Wanted" level or above!
Want to re-live past memories? Find all episodes from past laps here.
Intro music by Nico Vasilo. Interlude and outro music by Wes Hampton.
Listen, Subscribe, and Rate Our Show:
Like Us on Facebook:
Follow Us on Twitter:
Follow Us on Instagram:
Explore and Say Hello: