2 Fast 2 Forever #269 – Aerial ESDs | Life in the Fast Lane #4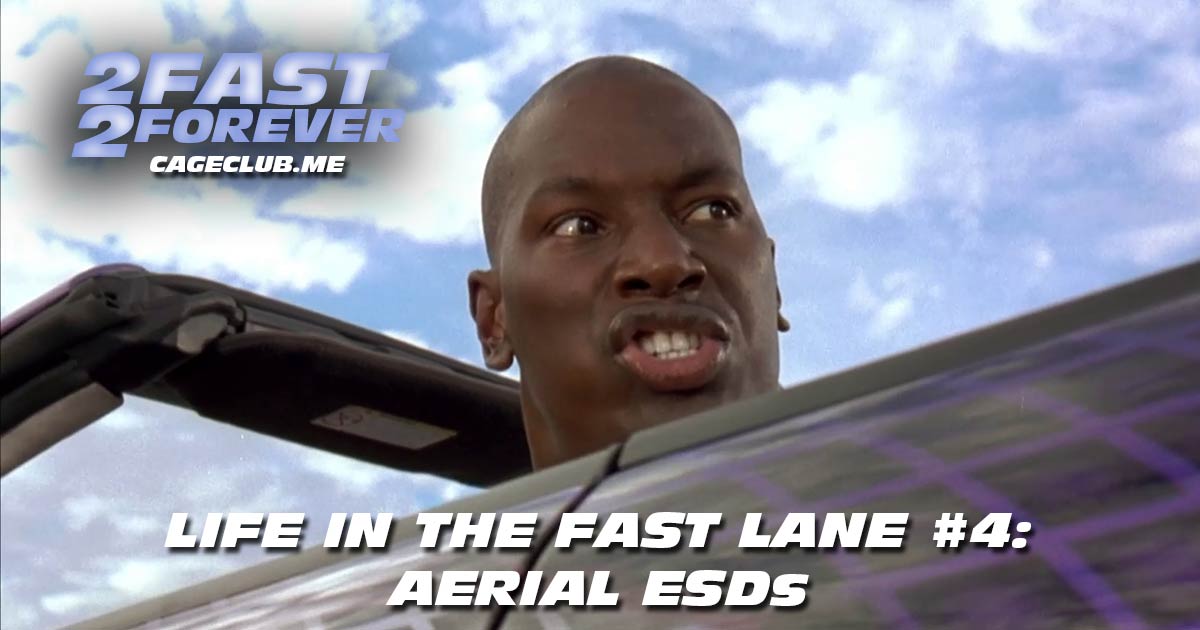 It's time for another Life in the Fast Lane — which includes explaining this format — as we prepare for aerial ESDs! We kick off by exploring F&F news, especially the absolutely broken system within which blockbuster budgets exist, before opening the mailbag (family@cageclub.me), which leads to Joe taking a beverage pledge.
We catch up on our last three weeks — holidays! scam Xbox updates! Steelers games! — as Joe debates whether or not he'll return to video games, Joey comes to an obvious movie revelation, and we talk exercise (and life) motivation. Then, we dive into the 2 Fast 2 Furious Minute (54:00) as we learn all about aerial ESDs.
Visit our Patreon page at patreon.com/2fast2forever. Extra special shout-out to Ben Milliman, Alex Elonen, Nick Burris, Brian Rodriguez (High School Slumber Party), Michael McGahon, Lane Middleton, Jason Rainey, Wes Hampton, and Mike Gallier for joining at the "Interpol's Most Wanted" level or above!
Want to re-live past memories? Find all episodes from past laps here.
Intro music by Nico Vasilo. Interlude and outro music by Wes Hampton.
Listen, Subscribe, and Rate Our Show:
Like Us on Facebook:
Follow Us on Twitter:
Follow Us on Instagram:
Explore and Say Hello: