2 Fast 2 Forever #271 – The Christmas Chronicles (2018)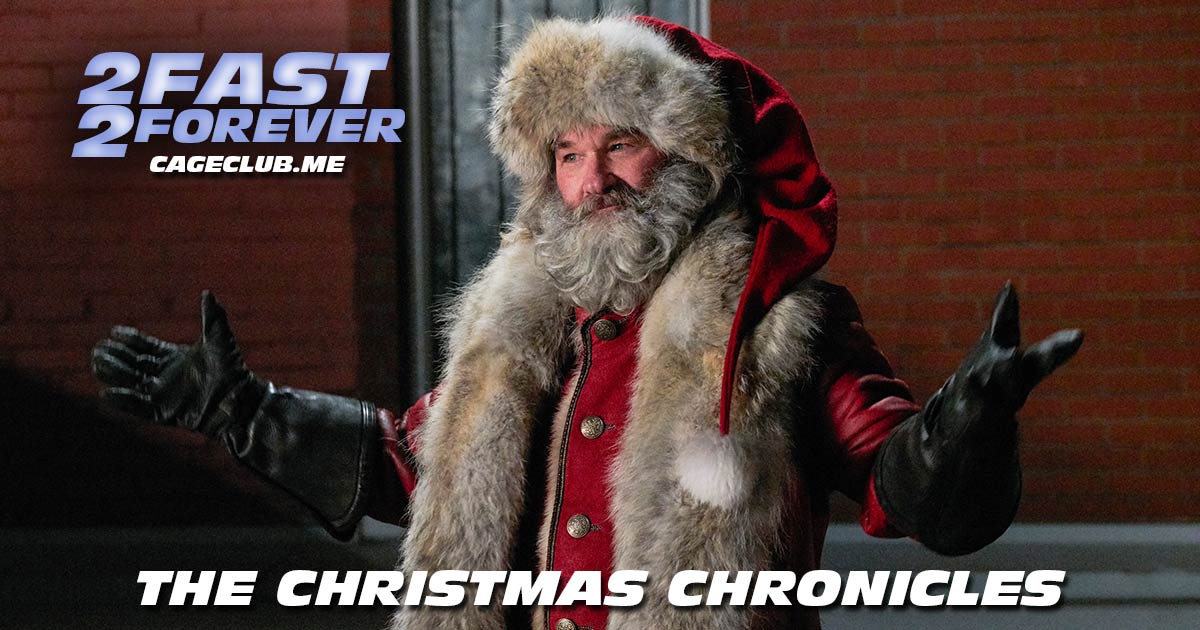 Merry Christmas! (Just don't let Joe Two hear you celebrate.) We're back with a bonus episode to commemorate the (first) time Kurt Russell donned the Santa Suit in The Christmas Chronicles, and it's a Christmas miracle… Dr. Chris Podcasts is here!
Please note that while this is a family friendly movie, it is far from a family friendly episode.
After discussing our favorite Christmas movies (and learning some wild facts about A Nightmare Before Christmas), we run through the 2F2F Christmas movie history and explain the bill of goods that Joey sold Chris to appear on this episode. Joe pulls a Festivus and airs his Christmas grievances.
We try to suss out the "belief" logic in this movie's universe, talk about the weird timeliness of a specific line (and how it betrays what a Christmas movie "is"), and wonder if Santa is MAGA.
Joe invents a new watch. We all make a pledge for 2023. We pitch a sequel (and hope it's the story covered in The Christmas Chronicles 2).
Visit our Patreon page at patreon.com/2fast2forever. Extra special shout-out to Ben Milliman, Alex Elonen, Nick Burris, Brian Rodriguez (High School Slumber Party), Michael McGahon, Lane Middleton, Jason Rainey, Wes Hampton, and Mike Gallier for joining at the "Interpol's Most Wanted" level or above!
Want to re-live past memories? Find all episodes from past laps here.
Intro music by Nico Vasilo. Interlude and outro music by Wes Hampton.
Listen, Subscribe, and Rate Our Show:
Like Us on Facebook:
Follow Us on Twitter:
Follow Us on Instagram:
Explore and Say Hello: