2 Fast 2 Forever #305 – "Some Drivin' for Your Ass" | Life in the Fast Lane #13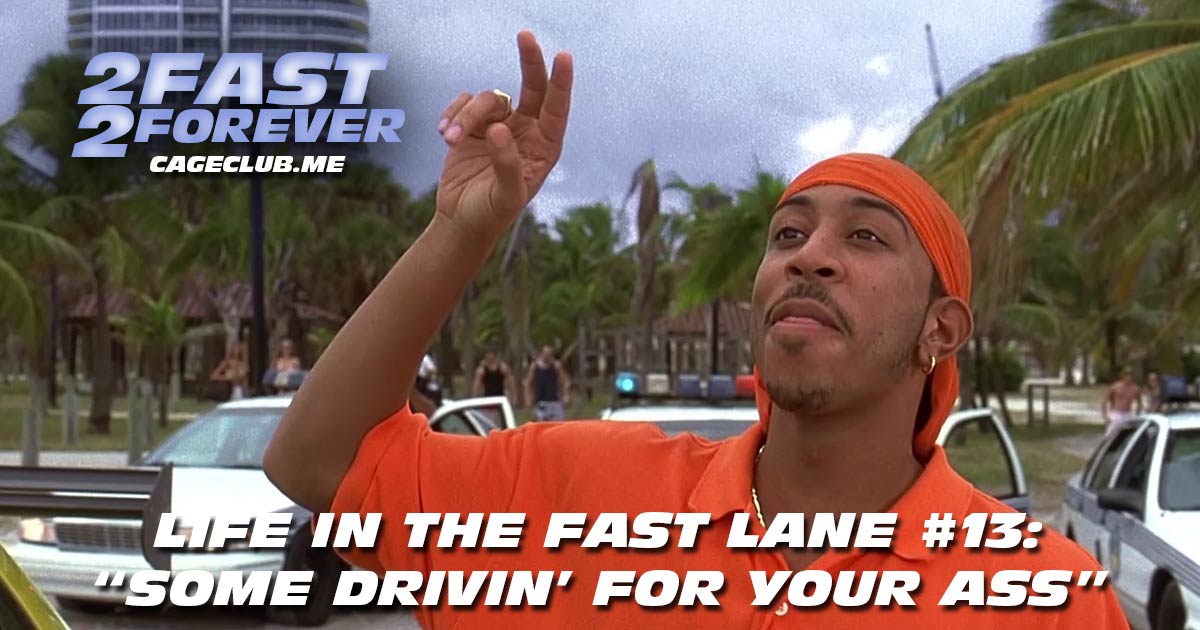 It's another Life in the Fast Lane, and we've got "some drivin' for your ass! That's some drivin' for your ass!" We crack open the mailbox at 1327 to welcome in some new listeners and new patrons, and we receive a couple sets of new rankings. We work our way through some more Fast X reactions and thoughts and theories, wonder once again "what, exactly, makes a vehicle?", and atone for once again doing Wes dirty (this time, by accident, probably). We try to map out future release dates (as in: when could Hobbs hit theaters?) before doing a movie roundup in Extracurricular Activities. We dive into the 2 Fast 2 Furious Minute (1:12:30) to talk about a real life Versailles Cafe occurrence, a return (?) of Lance Barnebe, and our first dose of Suki in a long time.
Visit our Patreon page at patreon.com/2fast2forever. Extra special shout-out to Alex Elonen, Nick Burris, Brian Rodriguez (High School Slumber Party), Michael McGahon, Lane Middleton, Jason Rainey, Wes Hampton, Mike Gallier, Josh Buckley (Whole Lotta Wolves), Michael Moser, Christian Larson, and Terra New One for joining at the "Interpol's Most Wanted" level or above!
Want to re-live past memories? Find all episodes from past laps here.
Intro music by Nico Vasilo. Interlude and outro music by Wes Hampton.
Listen, Subscribe, and Rate Our Show:
Like Us on Facebook:
Follow Us on Twitter:
Follow Us on Instagram:
Explore and Say Hello: