2 Fast 2 Forever #321 – The Bullet Train (1975)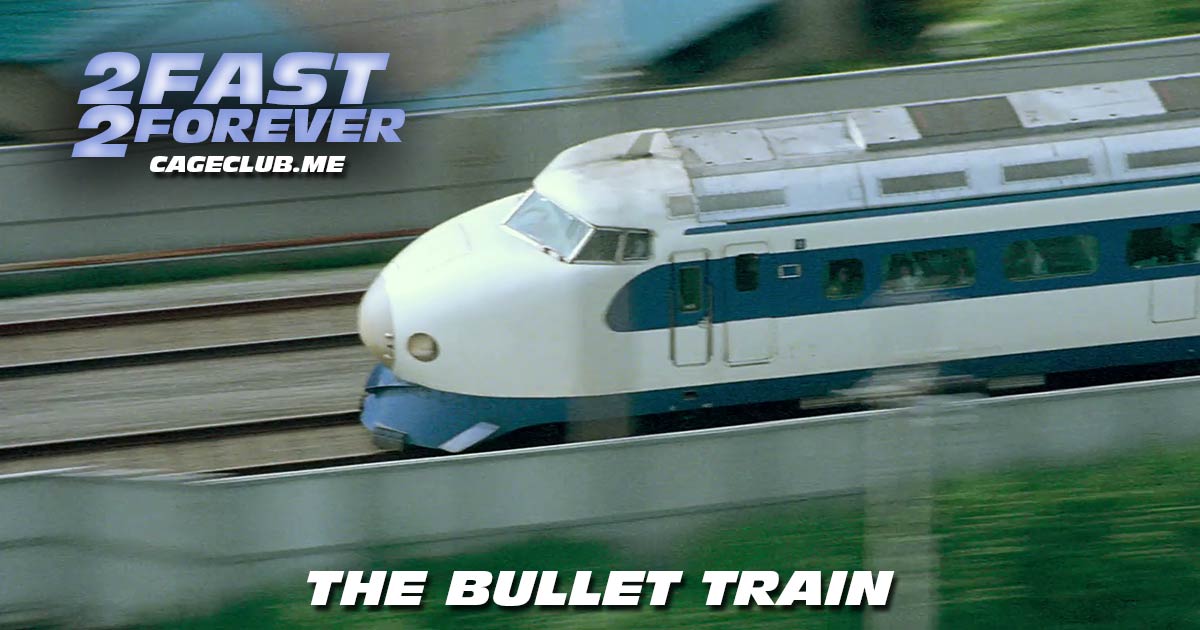 We're headed back to 1970s Japan with the resident historian Mike Manzi to talk about the inspiration for Speed: The Bullet Train! After learning about Mike's favorite vehicles, we hop aboard a train that can't go below 80 KPH to discuss another great title card, what might be cut from the Japanese version of the film, and the way the movie can create tension from a bunch of guys in a room. (Editor's Note: Only in retrospect did Joey realize that, yes, what he loved about this movie is exactly what he hated about Oppenheimer.) We discuss ways we think The Bullet Train could have been better, unpack a potential connection to another movie, and compare/contrast this movie with Speed. Joe talks about how Tokyo bus drivers and train conductors are nerds. Joey talks about Taylor Swift.
Visit our Patreon page at patreon.com/2fast2forever. Extra special shout-out to Alex Elonen, Nick Burris, Brian Rodriguez (High School Slumber Party), Michael McGahon, Lane Middleton, Jason Rainey, Wes Hampton, Mike Gallier, Josh Buckley (Whole Lotta Wolves), Michael Moser, Christian Larson, Terra New One, and Aaron Woloszyn for joining at the "Interpol's Most Wanted" level or above!
Want to re-live past memories? Find all episodes from past laps here.
Intro music by Nico Vasilo. Interlude and outro music by Wes Hampton.
Listen, Subscribe, and Rate Our Show:
Like Us on Facebook:
Follow Us on Twitter:
Follow Us on Instagram:
Explore and Say Hello: