2 Fast 2 Forever #316 – The Ballad of Jimbo's Shrimp Shack | Life in the Fast Lane #16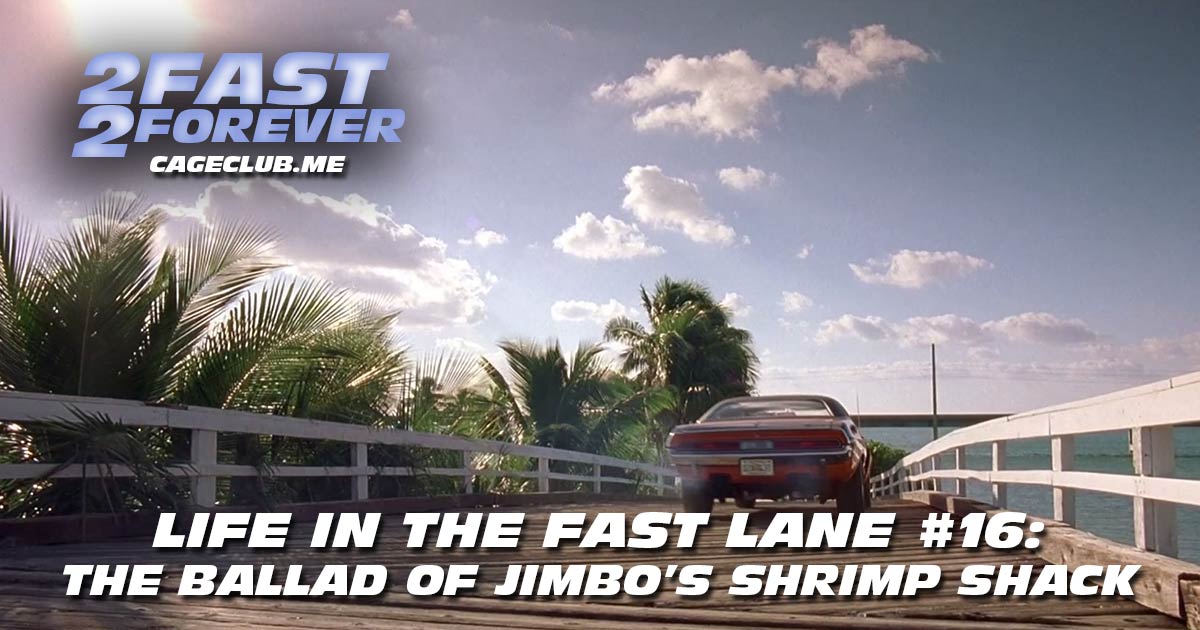 Gather round, family, and grab a seat, for it's time for you all to hear The Ballad of Jimbo's Shrimp Shack. After debating how to pluralize "Life in the Fast Lane," we dive right into 2 Fast 2 Furious (Minute 91), where Joe regales us with a wild Floridian tale. We work through a diverse array of Fast and Furious news, including an "explanation" for Roman throwing the powder in Fast X, Tyrese vs. Home Depot, Bow Wow's likeness being used in scams, and Gal Gadot shilling Goodles. We also dive into listener emails, where Larson describes the differences between Jaws (the movie) and Jaws (the book) and also explains the origins of Crazy Credits. We catch each other up on recent trips in Extracurricular Activities and talk about Twisted Metal, new movies, and Hard Knocks.
Visit our Patreon page at patreon.com/2fast2forever. Extra special shout-out to Alex Elonen, Nick Burris, Brian Rodriguez (High School Slumber Party), Michael McGahon, Lane Middleton, Jason Rainey, Wes Hampton, Mike Gallier, Josh Buckley (Whole Lotta Wolves), Michael Moser, Christian Larson, Terra New One, and Aaron Woloszyn for joining at the "Interpol's Most Wanted" level or above!
Want to re-live past memories? Find all episodes from past laps here.
Intro music by Nico Vasilo. Interlude and outro music by Wes Hampton.
Listen, Subscribe, and Rate Our Show:
Like Us on Facebook:
Follow Us on Twitter:
Follow Us on Instagram:
Explore and Say Hello: