2 Fast 2 Forever #229 – Hobbs & Shaw (Lap 10)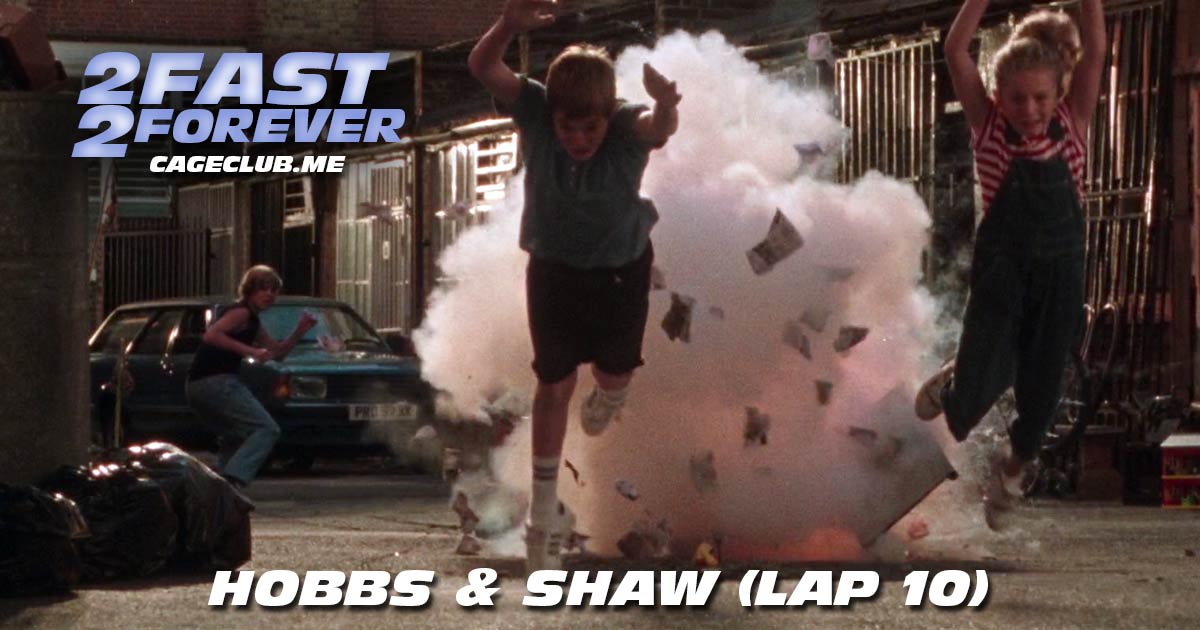 We're headed back to Samoa — "The island will provide, brother." — to talk about Hobbs & Shaw with Michelle Farley! After sharing some new TV recommendations, we get into spoiler-heavy conversations about The Endgame (Season 1, Episode 3) (13:54 to 17:35), The Afterparty (Season 1) (17:40 to 24:37), and The Batman (24:37 to 35:43), so if you haven't seen those yet and don't want them spoiled, skip ahead!
Then, we dive into the 2 Fast 2 Furious Minute (41:34) as the down-and-back race continues and Roman gets condescended to before Michelle joins us for Hobbs & Shaw (52:20) as we wonder: is this movie already dated? We discuss its placement as "The Fast and the Furious 8.5" and our ability to find The Transporter within it. Also! Why do they reference The Old Man and the Sea? Where are the other Samoan kids? Why is there such a lack of sexual chemistry between Hattie and Hobbs? Listen and find out!
Visit our Patreon page at patreon.com/2fast2forever. Extra special shout-out to Ben Milliman, Jake Freer, Alex Elonen, Nick Burris, Brian Rodriguez (High School Slumber Party), Hayley Gerbes, Christian Larson, Michael McGahon, and Lane Middleton for joining at the "Interpol's Most Wanted" level or above!
Want to re-live past memories? Find all episodes from past laps here.
Intro music by Nico Vasilo. Interlude and outro music by Wes Hampton.


Listen, Subscribe, and Rate Our Show:
Like Us on Facebook:
Follow Us on Twitter:
Follow Us on Instagram:
Explore and Say Hello: