Hard to Believe #025 – The Christmas Chronicler – Gerry Bowler on Santa Claus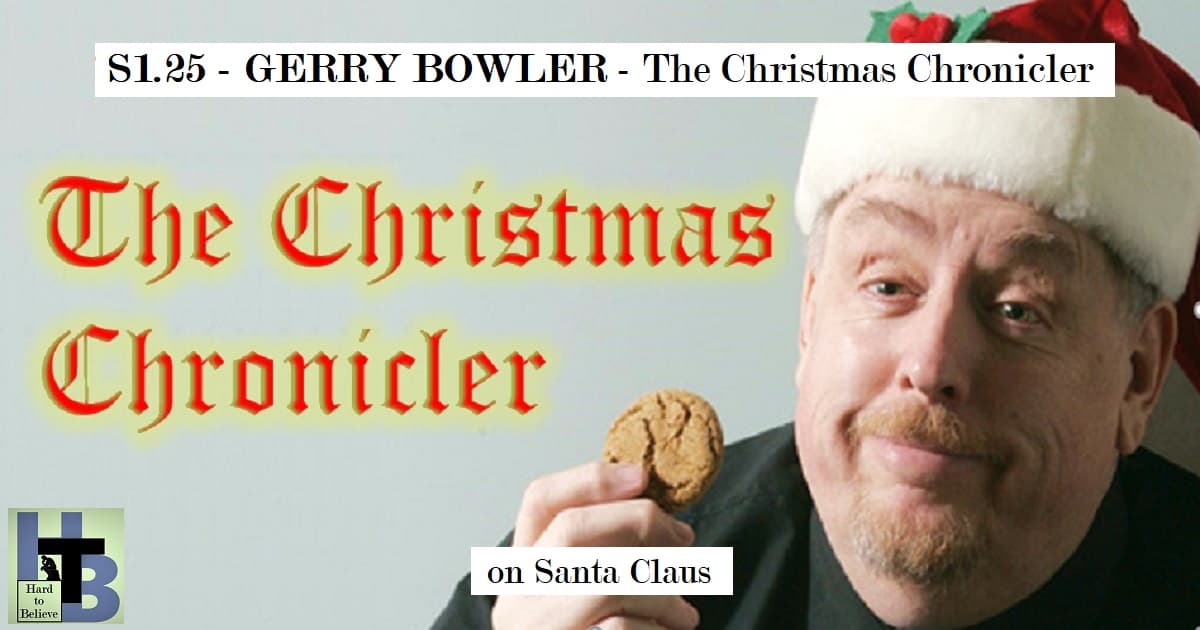 It's our final episode of season one. We began the season looking at the lasting legacy of the X-Files and how the landscape of conspiracy theories in the 1990s contrasted with those of today. So closing the season right before Christmas, it only seemed right that to examine history's most successful actual conspiracy – that of hundreds of millions of parents the world over, duping their children by willing into existence a magical elf-man who flies on a sleigh delivering presents for free to all good children.
And who better to ask the greatest living Christmas historian, whose books on the subject include Christmas in the Crosshairs, The World's Greatest Christmas Stories, The World Encyclopedia of Christmas, and Santa Claus: A Biography. He lives in Canada, in some corner of the country where it's always Christmas.
Check out his Amazon author page here.
Listen, Subscribe, and Rate Our Show:
Like Us on Facebook:
Follow Us on Twitter:
Follow Us on Instagram:
Say Hello: