Hard to Believe #041 – Nicolas Cage and the Quest for the Holy Grail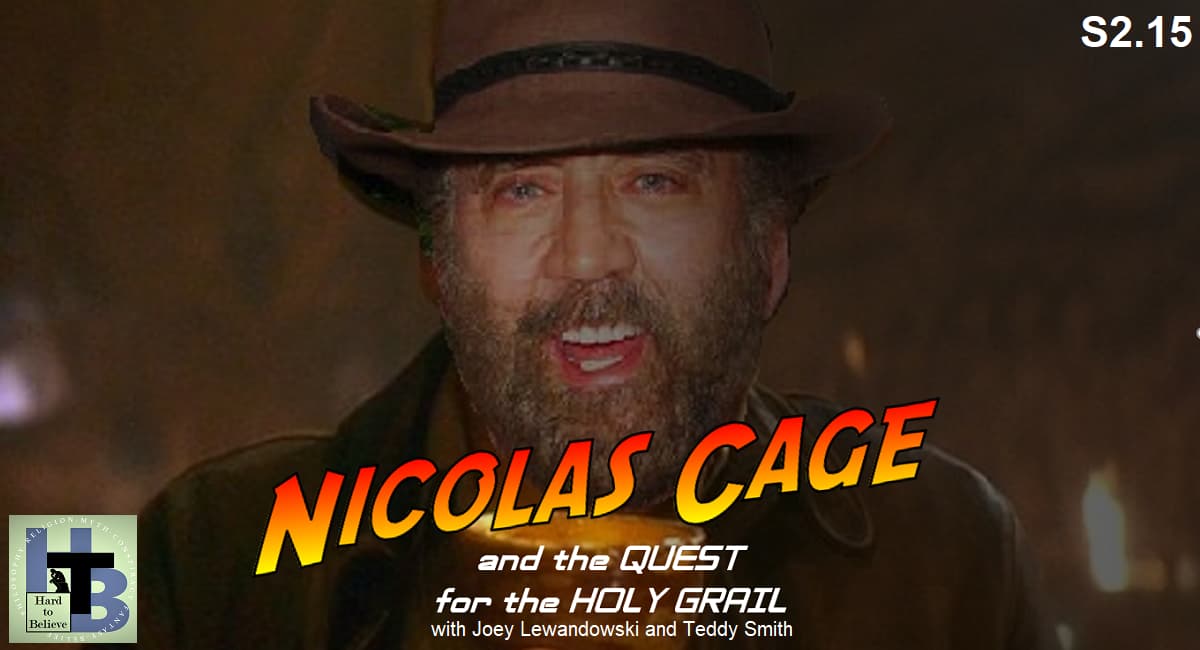 Look, it's been a heavy string of Hard to Believe episodes, and as fun as it is to talk about conspiracy cults and death and Shakespeare, it requires a lot of research and prep and, to be honest, John was exhausted.
And it's summertime, and summer is for fun.
So John invited 2 Fast 2 Forever's Joey Lewandowski and frequent guest Teddy Smith for the dumbest, weirdest, and most fun story we've ever covered: that time Nicolas Cage tried to find the Holy Grail.
Check out Joey's new book club podcast, how to win the lottery.
Check out Teddy's car show, A Valiant Effert.
If you don't know who Nicolas Cage is I can't help you.
Like Us on Facebook:
Follow Us on Twitter:
Follow Us on Instagram:
Say Hello: