2 Fast 2 Forever #272 – Riddick (2013)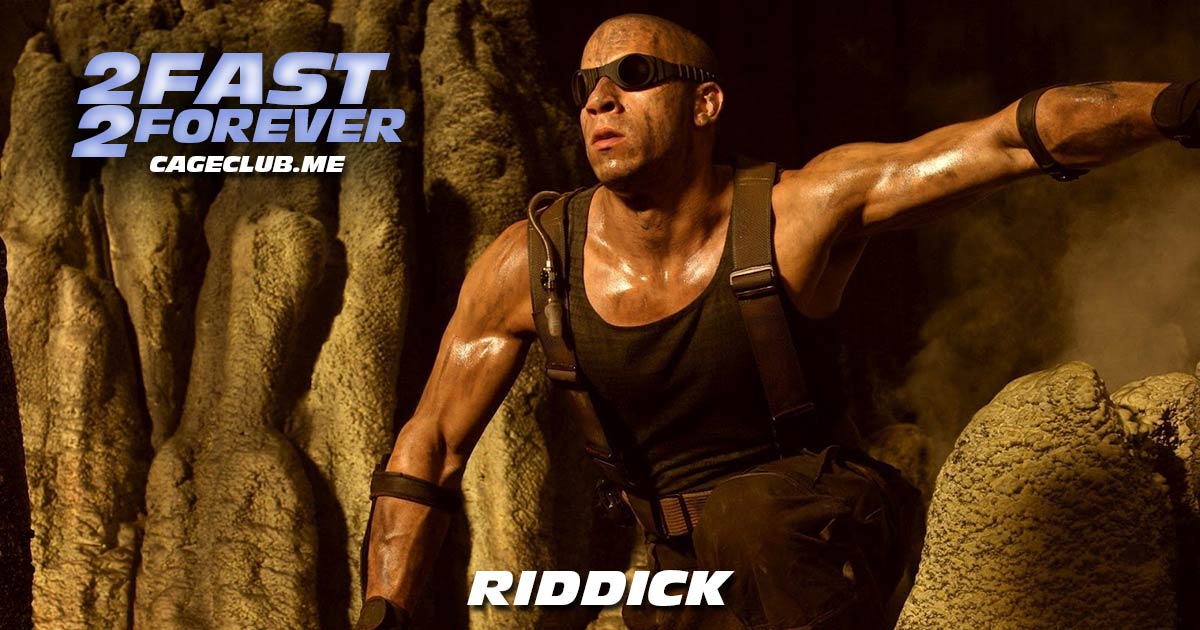 We're closing the Riddick chapter in our Vin Diesel lap with the titular film Riddick, and we're joined by both Nico Vasilo and Kevo Risse! Before we dive into Riddick talk (about a movie that is basically "Justice for Cole Hauser"), Kevo catches us up on his thoughts on the franchise so far. We then discuss Vin Diesel's influence on the creation of his films, the overt sexist issues present within Riddick, and how this movie focuses on the wrong story elements. Nico ties Riddick to Fergie, we talk about an Avengers team made up of all Thunderguns, and Riddick's role as Xenomorph/Predator. Nico takes his obligatory comic book detours, then blows Joey's mind about House, M.D. We talk about the Dave Bautista/Vin Diesel connection, what Vin does better than other filmmakers and producers, and whether or not we'll ever see Furya. Nico compares Vin to Fred Astaire and Gene Kelly and suggests his worst idea of all-time.
Visit our Patreon page at patreon.com/2fast2forever. Extra special shout-out to Ben Milliman, Alex Elonen, Nick Burris, Brian Rodriguez (High School Slumber Party), Michael McGahon, Lane Middleton, Jason Rainey, Wes Hampton, and Mike Gallier for joining at the "Interpol's Most Wanted" level or above!
Want to re-live past memories? Find all episodes from past laps here.
Intro music by Nico Vasilo. Interlude and outro music by Wes Hampton.
Listen, Subscribe, and Rate Our Show:
Like Us on Facebook:
Follow Us on Twitter:
Follow Us on Instagram:
Explore and Say Hello: