2 Fast 2 Forever #313 – Internet Movie Minute Database | Life in the Fast Lane #15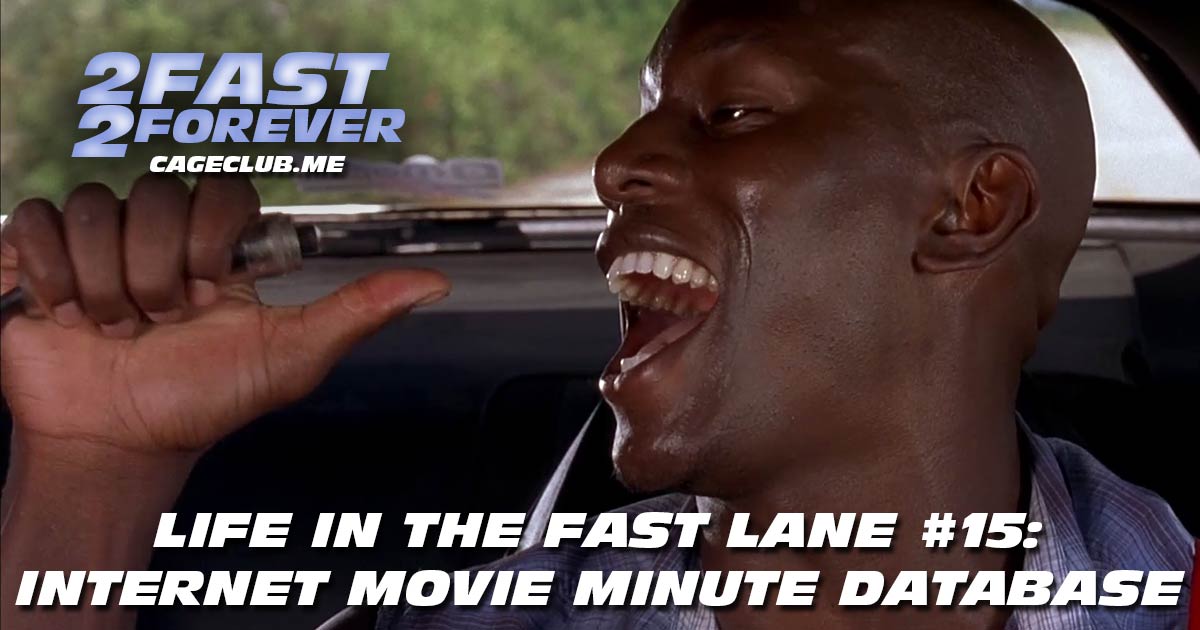 It's time for another Life in the Fast Lane, and we have finally reached *the* minute: the Internet Movie Minute Database! After breaking down the minute of 2 Fast 2 Furious that includes everyone's favorite line, we pivot to a real lack of news about the Fast & Furious (because of the WGA and SAG-AFTRA strikes) and try to figure out what's going to be included on the Fast X Blu-ray/4K release. We also wonder: when are these next two F&F movies actually coming out? A new patron breaks ground on a brand new (read: old and unused) element of the Patreon. We discuss Gal Gadot's role as a "jobber" in Fast & Furious (2009). We talk about Oppenheimer (including spoilers!) for a long while, starting at 41:00 and running to the end of the episode.
Visit our Patreon page at patreon.com/2fast2forever. Extra special shout-out to Alex Elonen, Nick Burris, Brian Rodriguez (High School Slumber Party), Michael McGahon, Lane Middleton, Jason Rainey, Wes Hampton, Mike Gallier, Josh Buckley (Whole Lotta Wolves), Michael Moser, Christian Larson, Terra New One, and Aaron Woloszyn for joining at the "Interpol's Most Wanted" level or above!
Want to re-live past memories? Find all episodes from past laps here.
Intro music by Nico Vasilo. Interlude and outro music by Wes Hampton.
Listen, Subscribe, and Rate Our Show:
Like Us on Facebook:
Follow Us on Twitter:
Follow Us on Instagram:
Explore and Say Hello: