Hard to Believe #028 – DISINFORMATION: Part 1 – The Protocols of the Elders of Zion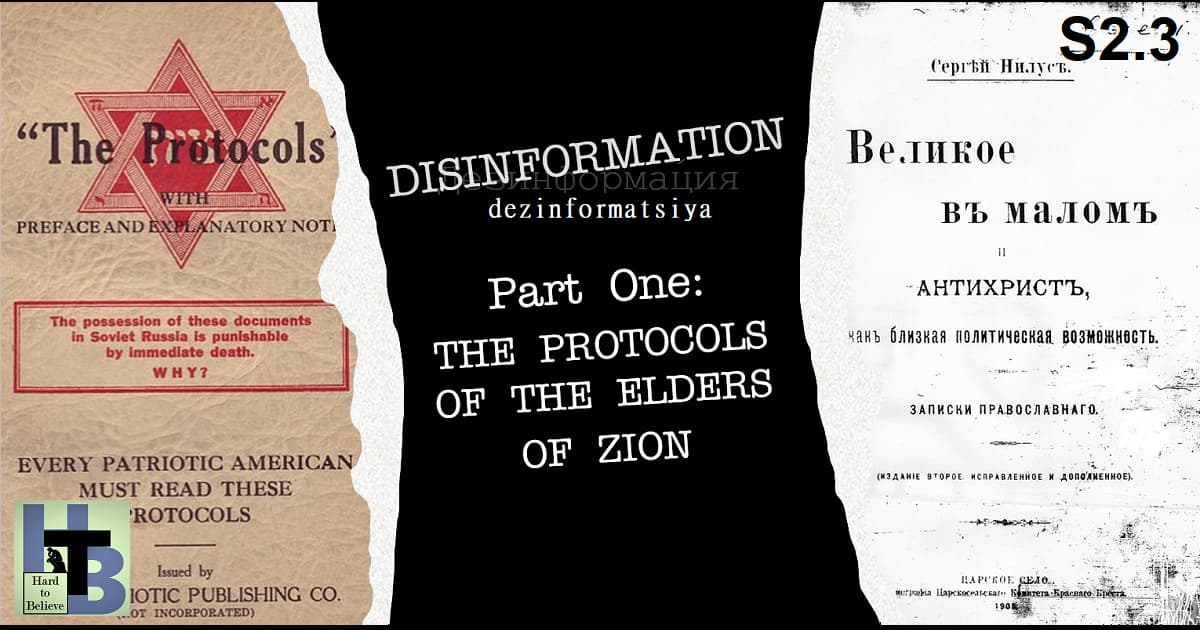 This season, we will feature a special series – with episodes published every few weeks – called DISINFORMATION. John and guests will discuss the history and evolution of Russian disinformation campaigns and explain the impact they have had on American and international discourse, as well as how Russia perfected the art of fueling conspiracy theories in order to drive division.
In this inaugural episode, Mike Manzi and Jess Collins join John to talk about The Protocols of the Elders of Zion, a notorious anti-Semitic fabrication that nonetheless cast an enormous and horrific shadow. Learn how the Protocols gave birth to the modern Conspiracy Industrial Complex, and how it would provide the blueprint for a century of Russian psyops.
John is on Twitter @ProbablyRealJB
Mike on Twitter @the_mikestir
Jess on Twitter @jayarekay
Listen, Subscribe, and Rate Our Show:
Like Us on Facebook:
Follow Us on Twitter:
Follow Us on Instagram:
Say Hello: