Hard to Believe #056 – Mark Ryall – Who Wants to Live Forever?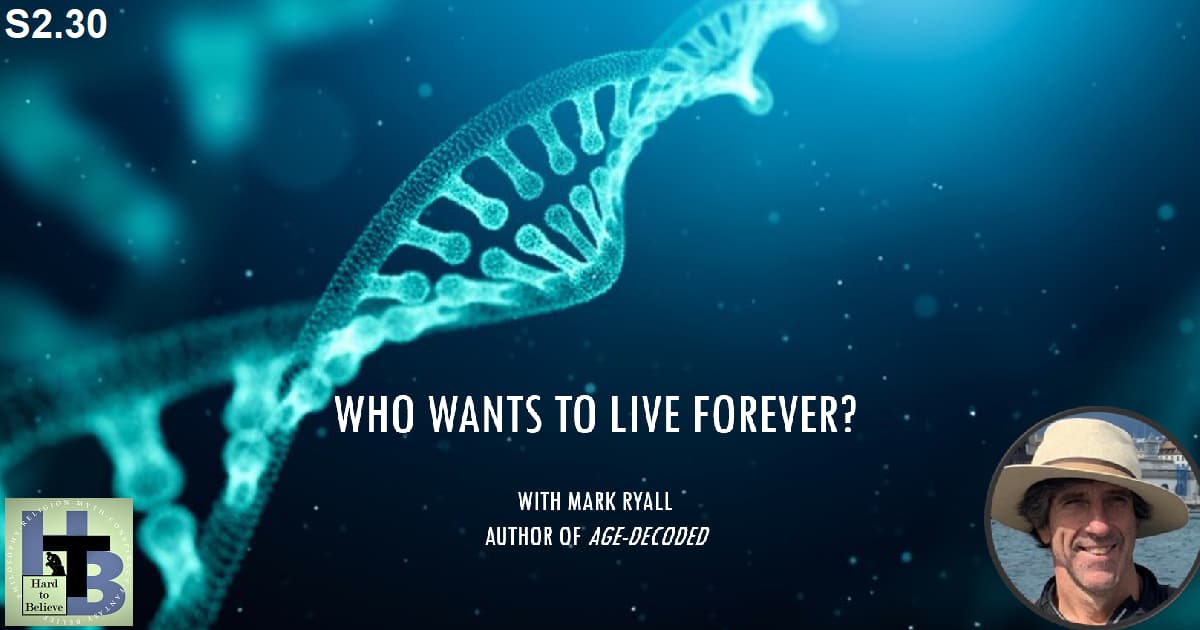 This week, John speaks to Mark Ryall, the author of Age-Decoded, a science fiction novel that explores a world in which aging can be cured and, in fact, reversed.
In 1996, scientists announced the successful cloning of Dolly the Sheep. And, in 1997, the film Gattaca – a film very much in the same tradition of speculative science fiction as the subject of our last episode, Mary Shelley's Frankenstein – envisioned a world in which genetic engineering yielded genetic segregation. But while the decades since haven't given us much reason to heed its warnings, recently that's begun to change, with recent breakthroughs in the mechanics of aging, and a boom in the use of CRISPR gene-editing, including the 2018 announcement from a Chinese scientist claiming he had edited two human embryos to immunize them from HIV
Ryall taught college economics and mathematics for twenty-two years. He wrote Age-Decoded in an effort to educate himself and the world about we he believes will be an imminent tsunami of CRISPR genetic engineering. And he believes this technology will fundamentally alter human nature, and that it must be carefully controlled and applied to serve humanity well.
Listen, Subscribe, and Rate Our Show:
Like Us on Facebook:
Follow Us on Twitter:
Follow Us on Instagram:
Say Hello: