Hard to Believe #045 – Polybius – The weird story of the evil mind control video game that never existed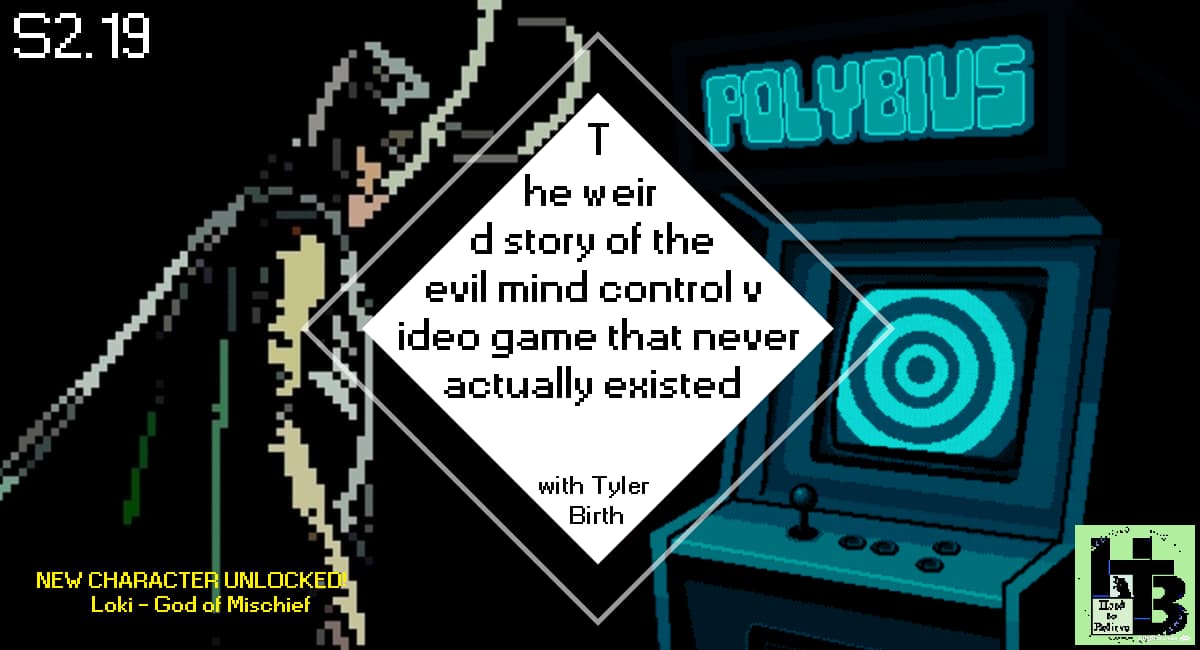 The belief in urban legends plays an enormous role in shaping our culture – even if we hate to admit it. But you'd have a hard time finding someone who doesn't believe in at least one part of a famous urban legend, whether they fear the Slender Man or just refuse to eat unwrapped Halloween candy.
Video game culture of the 1980s and 1990s, given it was born in dark video arcades and suburban basements, presented a perfect breeding ground for interesting and new urban legends and straight-up hoaxes, and the greatest of all is the legend of Polybius – the mysterious rare game that came and went in a month in 1981 and turned out to be a weird government mind control experiment which turned out to be a total hoax that never existed…or possibly existed in an unauthorized timeline and now entertains the God of Mischief at the end of time.
Tyler Birth joins to talk about the fascinating elements that brought the Polybius urban legend to vivid life.
Tyler's on twitter @OhThatTyler
Like Us on Facebook:
Follow Us on Twitter:
Follow Us on Instagram:
Say Hello: