Hard to Believe #023 – Why the End is Always Near – with Dr. Lisa Vox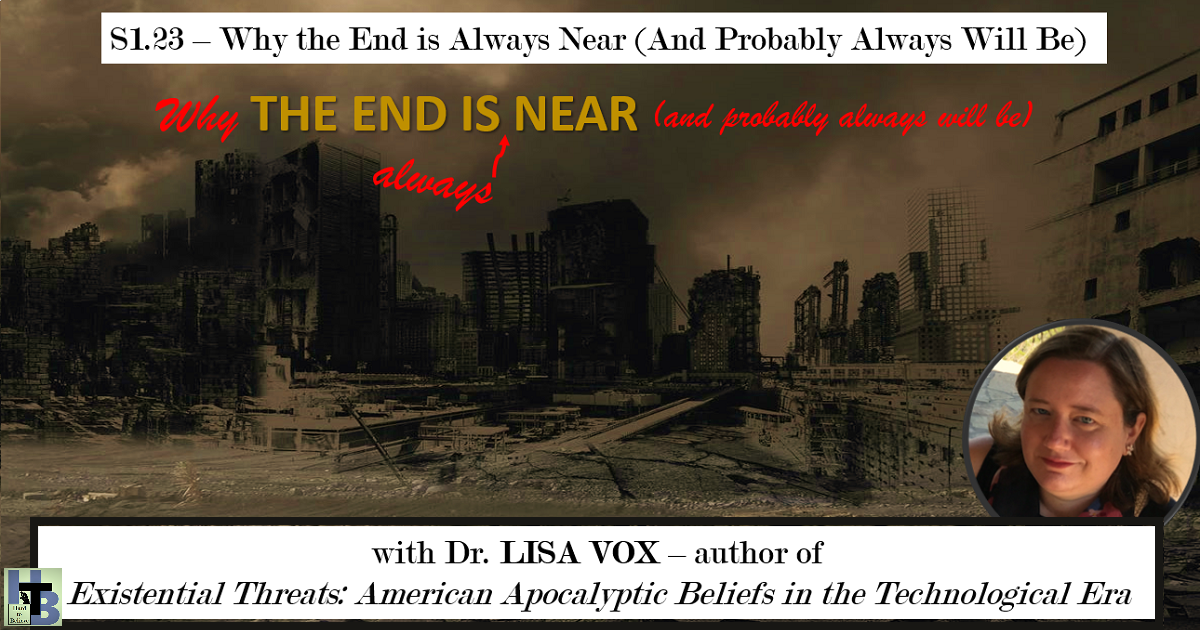 Western history is marked by two curious truths – one is that people continue to insist the end of the world is imminent for whatever reason, and two that they are invariably wrong. Whether it's Y2K or the 2012 Mayan Apocalypse, whether it's The Walking Dead or Left Behind, we can't seem to shake our obsession with the end of the world. Why? And how have both the specifics and the stakes of the end times narrative shifted in a world driven by science, technology, and reason?
Dr. Lisa Vox is the author of Existential Threats: American Apocalyptic Beliefs in the Technological Era. She joins John to share her expertise on the subject. Vox teaches both History and Environmental History with a focus on race-related issues, and she presents online lectures for Lesley University, the University of Massachusetts–Boston, Spelman College, Morehouse College, and at the University of Boston–Lowell. She also acts as an adjunct instructor of History for Young Harris College.
Dr. Vox is on Twitter @Lisa_Vox
Listen, Subscribe, and Rate Our Show:
Like Us on Facebook:
Follow Us on Twitter:
Follow Us on Instagram:
Say Hello: