Hard to Believe #058 – Margaret O'Connor – Mary Priest and the Ordination of Women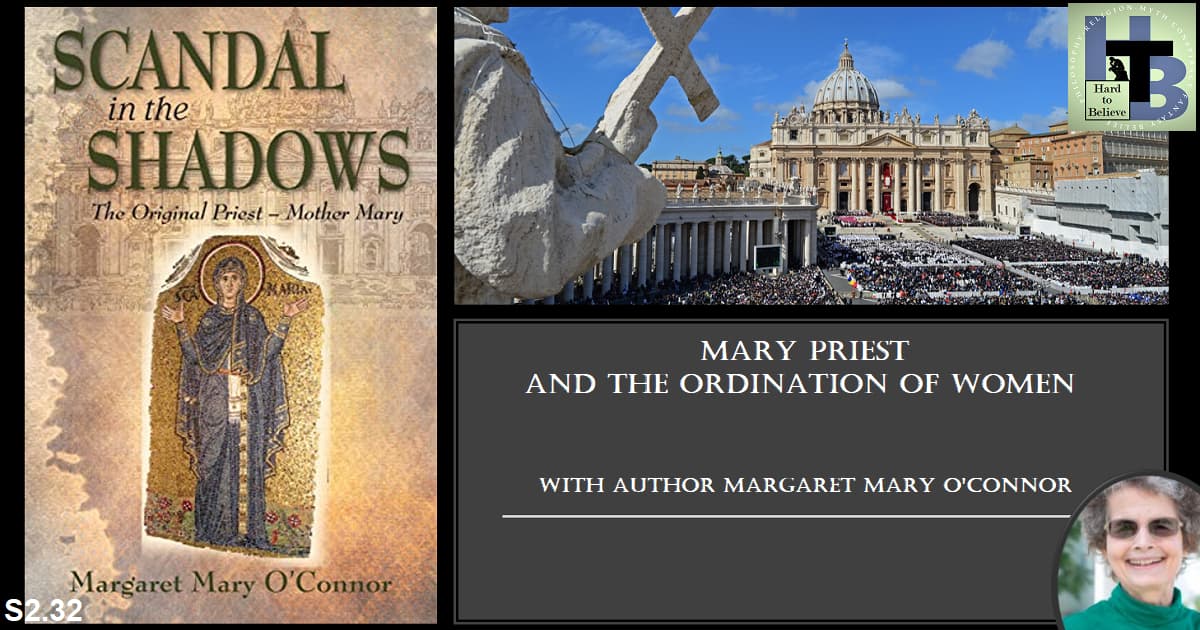 Have women always been forbidden from serving as priests? Or is the Church's current ruling on the issue little more than a cover-up? These questions finally came into focus for Margaret Mary O'Connor when, well into her adult life, she John Wijngaards' 2001 book The Ordination of Women in the Catholic Church.
O'Connor is a life-long, devout Catholic, who always questioned the muted role women were allowed to play in her Church. She always suspected there might be more (or less) to the arguments the Church made about the ordination of wome, and Wjingaard's book sent her down a research rabbit hole which ultimately led to her publishing her own conclusions in her book Scandal in the Shadows: The Original Priest – Mother Mary.
O'Connor has since dedicated her time to vocally, openly championing the ordination of Catholic women, and to exposing the sexual abuse scandal that continues to cast a shadow over the institution she loves. She holds a Master of Arts in Pastoral Ministry, from Christ the King Seminary in East Aurora, New York and is a a Eucharistic Minister at Our Lady of Charity Parish in Buffalo, New York.
Learn more about Margaret and her work at her website.
Special thanks to Bry from Pontifacts for recording our introduction this week.
Listen, Subscribe, and Rate Our Show:
Like Us on Facebook:
Follow Us on Twitter:
Follow Us on Instagram:
Say Hello: