Hard to Believe #043 – Michael Blanding – "North by Shakespeare"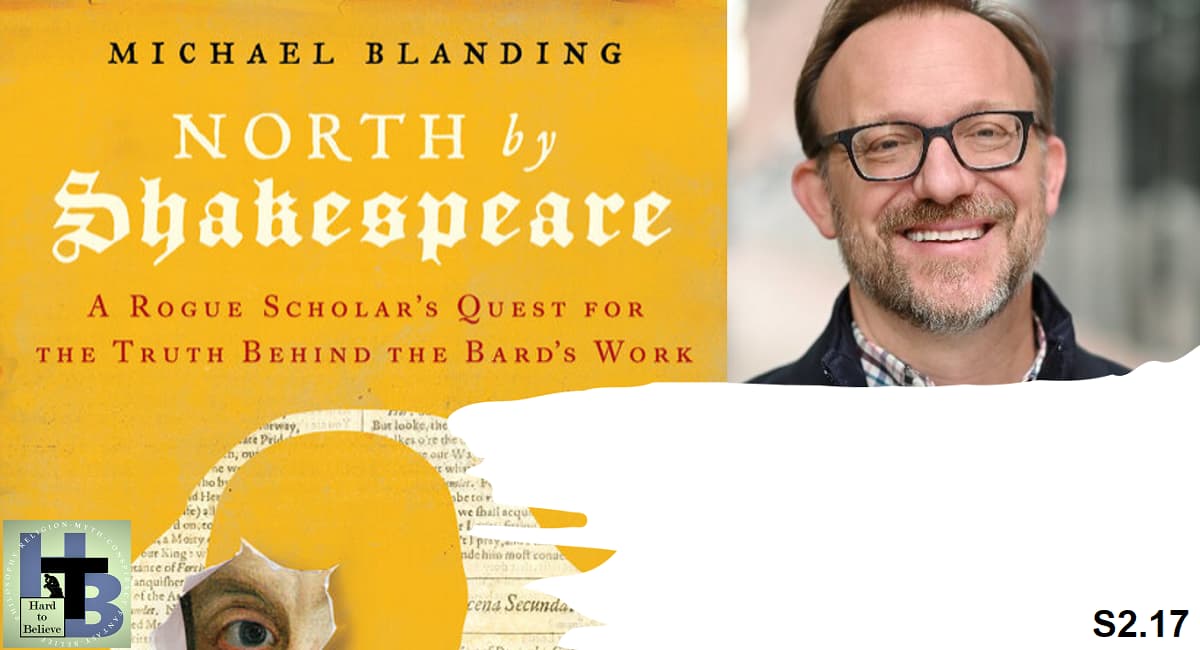 Even for the most dedicated "traditional" Shakespeare scholar, the fact of the Bard's use (or rather plagiarism) of previous sources  is beyond controversy. One universally agreed-upon source is the work of the Elizabethan intellectual Thomas North, whose translation of Plutarch has long been identified as the basis for much of Shakespeare's so-called "Roman" work.
But what if North's involvement in creating the Shakespearian canon goes much, much further? That's the question one unlikely investigator, Dennis McCarthy, has been asking for over a decade.
McCarthy's quest to illuminate the full extent of North's role in giving us "Shakespeare" – as well as his conviction that North was a playwright and that Shakespeare's plays contain biographical elements of North's life – is chronicled by journalist Michael Blanding in his new book, North by Shakespeare.
Blanding joined John to talk about his love of a good story, the allure of his subjects, North and McCarthy, and whether or not he regrets treading into the murky and often infuriating world of the Shakespeare Authorship Question.
You can find Michael on Twitter @michaelblanding
You can find Dennis McCarthy on Twitter @4threvolt
You can visit Michael's website and learn more about his work here: http://www.michaelblanding.com/
You can learn more about the Thomas North/Shakespeare connection and explore McCarthy's work on his website: https://sirthomasnorth.com/
Like Us on Facebook:
Follow Us on Twitter:
Follow Us on Instagram:
Say Hello: