Hard to Believe #017 – Mandisa Thomas – Founder of Black Nonbelievers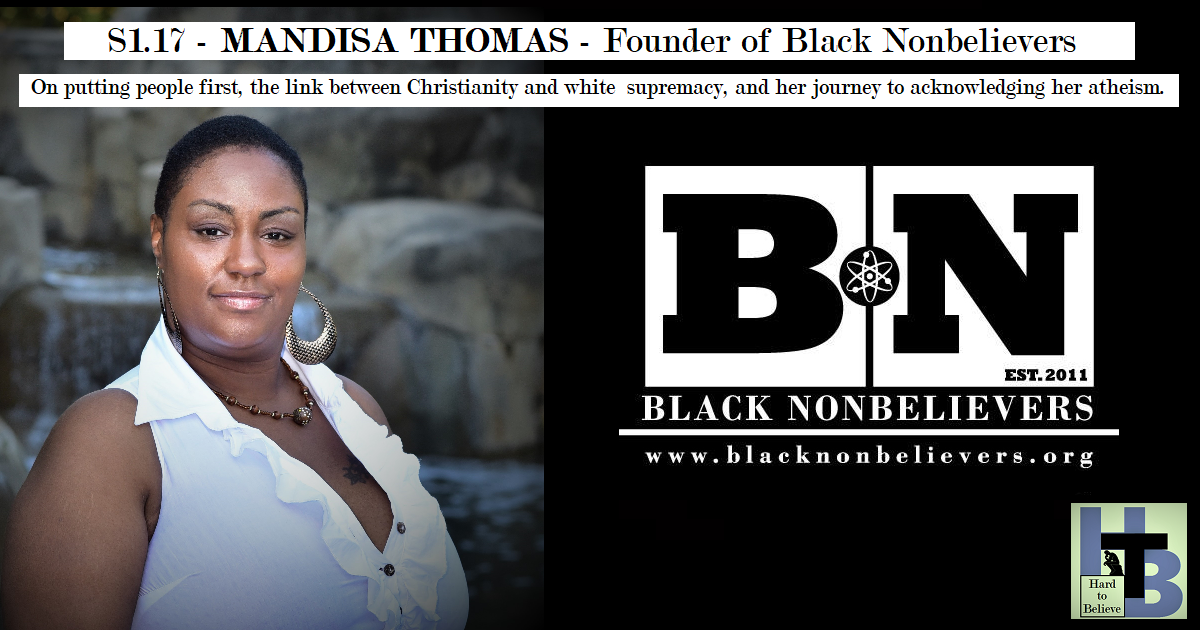 Hard to Believe #017 – Mandisa Thomas – Founder of Black Nonbelievers
Mandisa Thomas is the founder of Black Nonbelievers – a nonprofit that connects Black Americans and their allies who are living free of religion and might otherwise be shunned by family and friends in a caring, friendly, and informative environment. The group now has chapters in 14 major cities across the country. 
Mandisa serves on the board of directors for the American Humanist Association, and has been recognized as the Unitarian Universalist Humanist Association's 2018 Person of the Year, the Freedom From Religion Foundation's Freethought Heroine for 2019, and the Secular Student Alliance's 2019 Backbone Award winner.
She talked to John about why she believes Christianity can't be unlinked from white supremacy, why she took on the role of helping other Black atheists come out of the closet, and the importance of putting people first and keeping the momentum of this moment alive. 
Listen, Subscribe, and Rate Our Show:
Like Us on Facebook:
Follow Us on Twitter:
Follow Us on Instagram:
Say Hello: