Hard to Believe #008 – Prof. Kris Lane on Christopher Columbus, Washington Irving, and the Toppling of Outdated Statues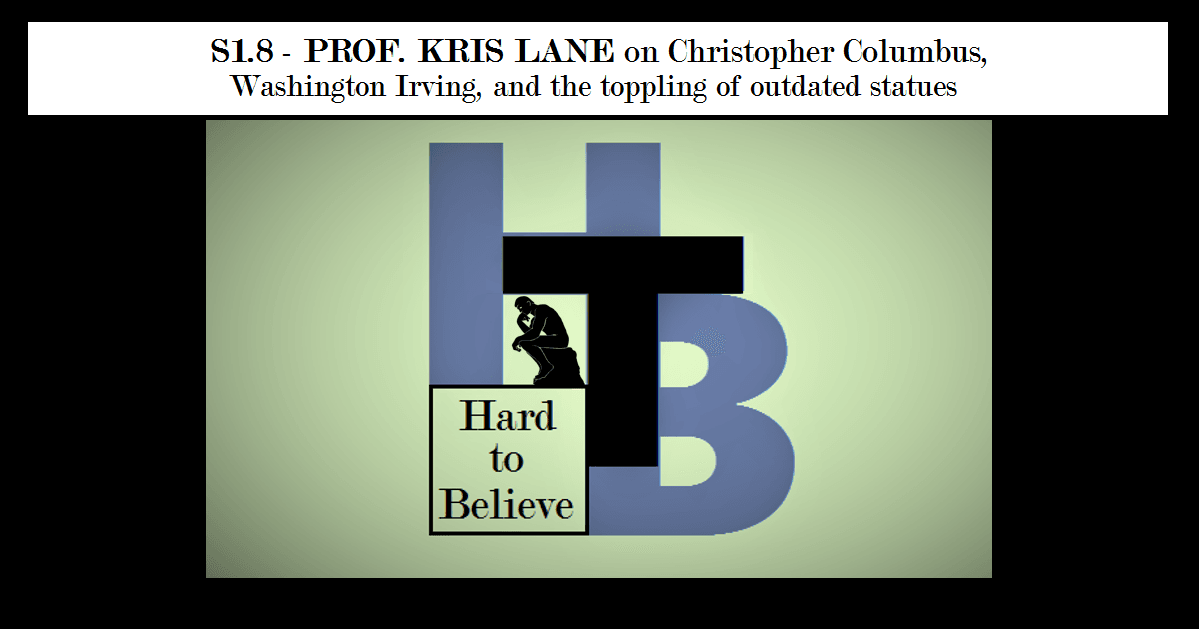 Professor Kris E. Lane joins the show to discuss the legacy of Christopher Columbus and how we came to believe myths about the man that don't square with history. I invited him on specifically because of the recent spate of protests that have resulted in the removal of statues of problematic historical figures, Columbus being perhaps the epitome of them all.
Prof. Lane  holds the France V. Scholes Chair in Colonial Latin American History at Tulane University. Before arriving at Tulane, he taught Latin American History at the College of William and Mary.
He is a Fulbright scholar and author whose many books include Piracy in the Early Modern Era, Latin America in Colonial Time, and Potosi: The Silver City that Changed the World, which won the 2020 Bandelier-Lavrin Prize for Best Book on Colonial Latin America.


Listen, Subscribe, and Rate Our Show:
Like Us on Facebook:
Follow Us on Twitter:
Follow Us on Instagram:
Say Hello: