Hard to Believe #077 -Nick Fuentes, Ye, and Gen Z Antisemitism – with Amanda Moore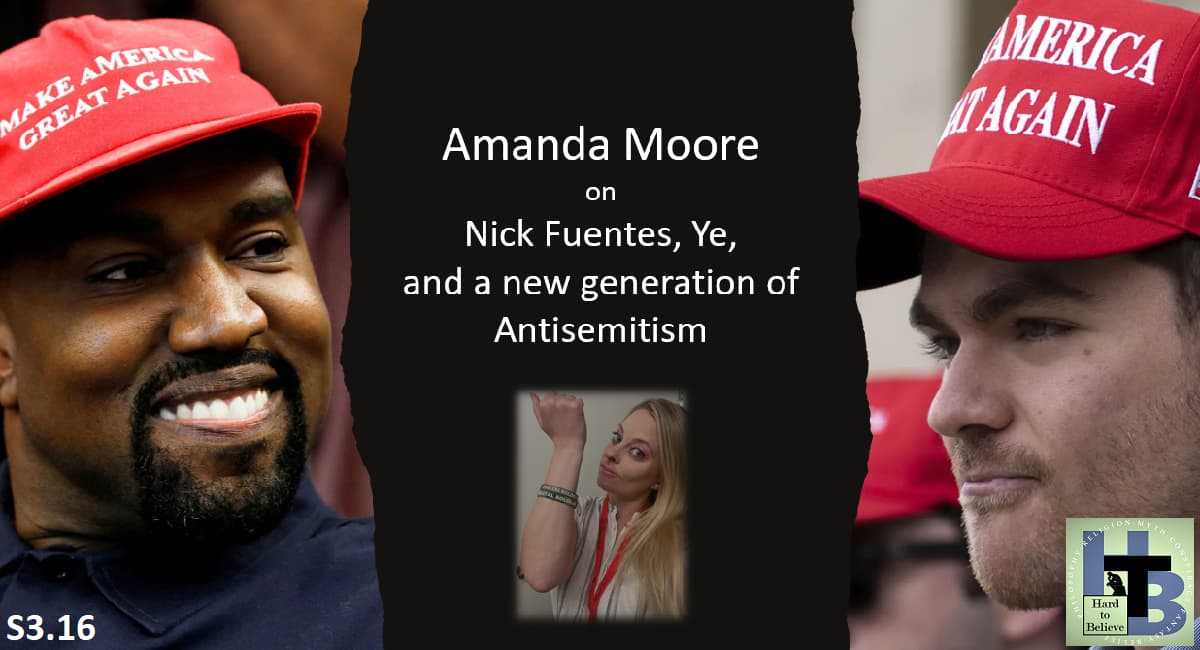 If you listen to my other show, 1999: The Podcast, you've already heard Amanda Moore on our Fight Club episode, in which she spoke a little bit about her experience as an undercover MAGA acolyte.
And you're a regular listener of this show you've no doubt familiar with the ways in which conspiracy theories and antisemitism are virtually inextricable.
Recently that intersection has been thrust into the spotlight, ever since the world's most visible and well-known conspiracy theorist, Alex Jones, hosted the rapper Ye on his show, in which Ye notoriously professed his love for Hitler and Nazis while rambling on about the Jewish cabal in Hollywood out to destroy him (and presumably all of us).
The common link between Ye and Jones is Nick Fuentes, a young white nationalist influencer.
Exactly who is Nick Fuentes, and how seriously should we take him?
Amanda Moore recently wrote about Ye and Fuentes for Talking Points Memo, so John asked her to join him on the show to shed some light on the new ideology of antisemitism currently being marketed to Gen Z.
Amanda is on Twitter @noturtlesoup17
And Tik Tok @noturtlesoup17
Find her Substack here
Listen, Subscribe, and Rate Our Show:
Like Us on Facebook:
Follow Us on Twitter:
Follow Us on Instagram:
Say Hello: