Hard to Believe #042 – Beware the Killer Clowns – with Chelsey Weber-Smith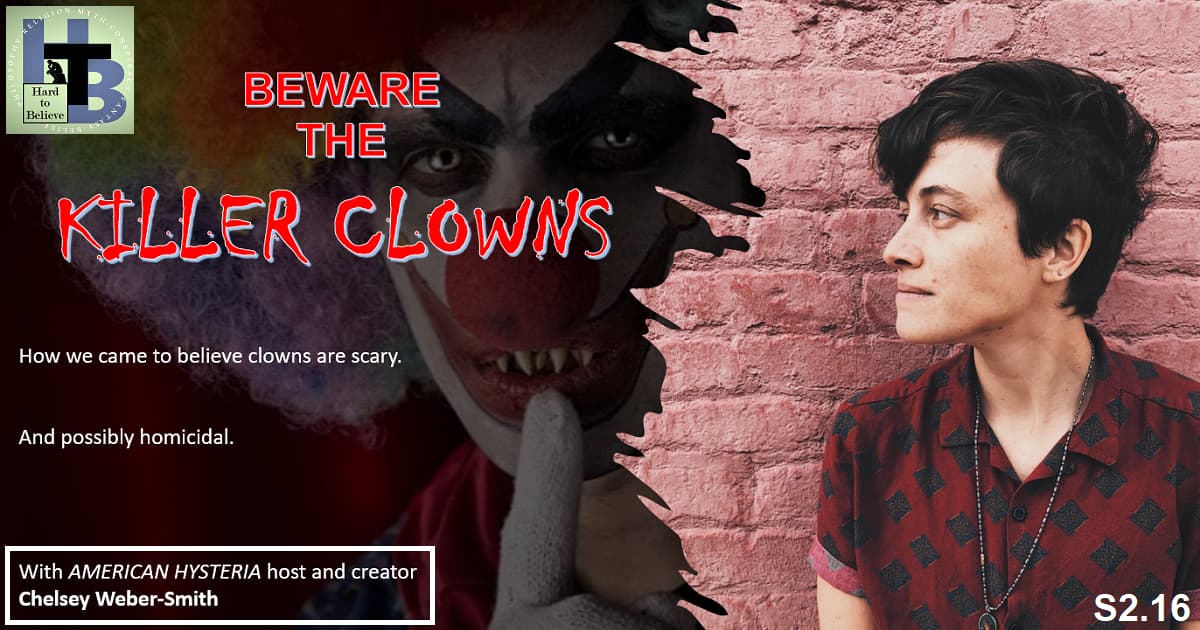 If you put the word "clown" in Google image search – the unfailing barometer of our societal trends – long before you encounter a single image of kid's jack-in-the-box or even a whimsical circus performer, you'll be bombarded with grotesque images of snarling, horrific killers in white and red makeup.
Just how, when, and why did clowns become synonymous with fear and horror?
Chelsey Weber-Smith is the creator and host of the brilliant podcast American Hysteria. They are also a really big fan of the 1990 version of Stephen King's It. Both of which makes them uniquely qualified to explain the roots of our (irrational and, indeed, hysterical) fear of clowns.
Check out Chelsey's website here.
Chelsey/American Hysteria is on Twitter @AmerHysteria
Like Us on Facebook:
Follow Us on Twitter:
Follow Us on Instagram:
Say Hello: